Filing for a Tax Extension? What You Should Know
April 15 is the deadline for filing your federal income tax return. We've got tax tips to help last-minute filers and homeowners.
April 15 is the deadline for filing your federal income tax return -- which means it's time to get moving, procrastinators. While time is ticking for you to complete your taxes, don't get so caught up trying to file, that you make a mistake! That will only cause a bigger headache down the line. Follow these tax tips if you're filing for an extension.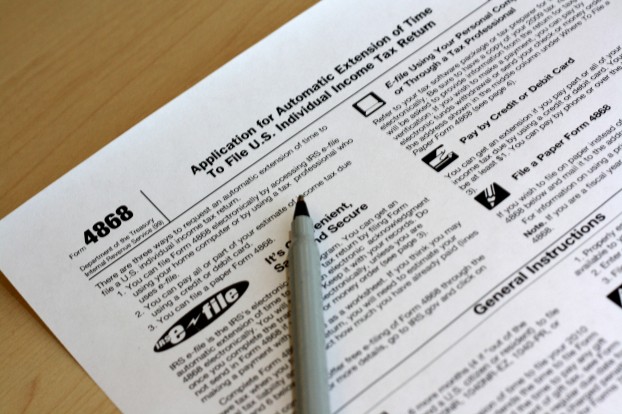 If you're going to file for an extension:
Fill out Form 4868 -- you'll have to qualify for the extension, of course.
You can also file for an extension for free using FreeFile at IRS.gov.
If you don't want to file for an extension on your own, ask a tax preparer for help or use a service.
If you are granted an extension, note that you still must estimate and pay what you owe by April 15. Be sure to include a payment with your extension request -- or face paying interest and possible penalties.
If you can't pay now, the IRS does offer monthly payment plans. See above. Just be sure to pay what you can when you file your return and let the agency know.
Take advantage of Tax Day freebies once you're done.
Even if you're filing at the last minute, take full advantage of all the deductions and credits that are available to you. If you have kid under the age of 18, paid for college for college for yourself or a child, or own a home -- you qualify for a deduction.
For homeowners, specifically, be sure to take advantage of these tax breaks when you file:
While procrastinators mull their filing options, lawmakers are considering whether to renew federal tax benefits set to expire this year that would affect thousands of homeowners.
Recently, the Senate Finance Committee approved an extension of a deduction related to mortgage debt "forgiven" by lenders on short sales, foreclosures, or loan modifications on their primary residences. Homeowners have been able to enjoy the deduction since 2007. Without it, thousands of homeowners would be on the hook for taxes on the mortgage amounts that have been canceled, which could amount to tens of thousands of dollars.
The bill also includes a number of other extensions impacting homeowners, including deductions for mortgage insurance premiums and energy-saving improvements to homes. The bill must now pass the full Senate and the House of Representatives.
Some other tax tips you shouldn't forget:
Check your Social Security numbers, the spelling of your name, and your math. The easiest way to invite yourself to an audit is to make a silly mistake.
If you anticipate receiving your tax refund by direct deposit, make sure you have used the right bank account numbers.
Even if you can't pay that taxes you owe, be sure to file. Pay what you can to avoid late filing penalties. And look into the monthly payment plans that the IRS offers -- for fee.
Don't skip any questions.
Be sure to use the right mailing address and postage.
Make sure you've signed your return.
Related Stories:
Get Your Tax Day Freebies and Deals 2020
10 Mistakes to Avoid This Tax Season