Why It's a Bad Idea to Save Your Credit Card Points or Miles
Find out why there it is a bad idea to accumulate and hold onto your credit card points and miles for a big reward redemption in the future.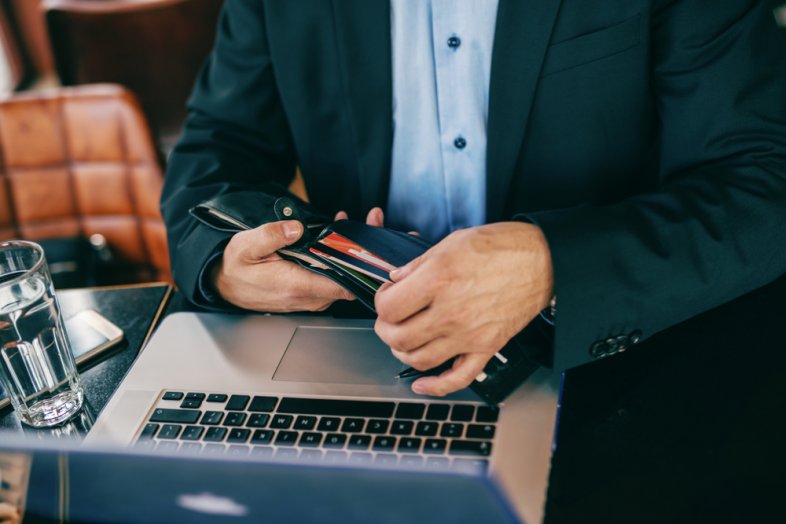 One of the best parts of using a credit card is rewards.
Some credit cards keep rewards simple, offering cash back on every purchase that you make.
Others offer generous rewards points or airline miles instead.
The best part:
When redeemed properly, these points and miles can be worth a lot in the form of free flights or hotels.
It can be tempting to hold onto these points or miles for a big redemption, but this isn't always the best idea.
When it comes to using your rewards, you're at the mercy of the airlines and card issuers, so you're likely better off spending your points and miles instead of saving them.
Why You Shouldn't Save Up Credit Card Points or Miles
There are a couple of reasons why holding onto credit card rewards is a bad idea.
Expiration dates
Depending on the rewards program that your points or miles belong to, it's possible that your rewards will expire.
That leaves you with no miles and nothing to show for it.
For example, American Airlines miles expire after 18 months of inactivity. If you don't spend any miles or earn any miles for a year and a half, all of your miles expire.
Southwest's Rapid Rewards program is similar. Miles in your account expire after 24 months of inactivity.
Airline Miles Expiration Policies
| Airline | Expiration policy |
| --- | --- |
| Air Canada | After 12 months of inactivity |
| Alaska Airlines | After 18 months of inactivity |
| American Airlines | After 18 months of inactivity |
| British Airways | After 36 months of inactivity |
| Delta | No expiration |
| Flying Blue | After 24 months of inactivity |
| JetBlue | No expiration |
| United | No expiration |
| Southwest | After 24 months from last earning activity |
Hotel chains work the same way. Depending on the hotel your points are with, your points could expire in as little as one year.
If you have a card that you use regularly to earn points, you probably won't have to worry about expiration, but if you forget about the policy and close your card, you could be in for a nasty surprise. 
Devaluations
Another downside of rewards points and miles is that the company that gave you those rewards has direct control over the value of those rewards.
There's nothing stopping the business from changing the value of the points in your account. You could think you have $500 worth of miles, only to find that the airline doubled the redemption cost of a flight, halving the value of your rewards.
This has happened multiple times in the past.
Examples of points devalued
Marriott places hotels into different categories.
The number of points you must redeem for a night at one of Marriott's hotels is based on the hotel's category.
Category 1 hotels cost 7,500 points, category 2 hotels cost 12,500, and so on.
In 2019, Marriott expanded its categories, adding an eight category to its categorization scheme.
It moved many of its category 7 hotels into category 8, boosting the cost of a night from 60,000 points to 85,000 points.
If you'd been banking points, planning on booking a stay at one of the hotels moved to category 8, you'd have to accumulate more than 40% more points to book a stay of the same length.
In the world of airlines, Delta updated the minimum cost for a business class ticket to Europe from 70,000 miles to 105,000 miles.
The cash price of these tickets remained relatively stable, so the airline effectively cut the value of its miles by a third.
What You Can Do About It
If holding onto your credit card rewards is a bad idea, is there anything you can do about it?
There are some tricks that you can use to make sure you get the best bang for your buck.
Spend your points
The most obvious solution is to spend your points as quickly as possible as you earn them.
You'll have to save up a little bit to hit minimum redemption amounts, but don't be afraid to spend points when you can.
If you're taking a trip, book the flight with points instead of saving the points for later.
If you can book a hotel stay with a mixture of cash and points, go for it.
Take advantage of your points and miles whenever you can.
They're designed to be used, so use them and enjoy the free travel they offer.
Cash out
Some rewards programs offer alternative redemption options that you can use if you don't have another way to spend your points.
For example, you can redeem Southwest miles for flights, just like other miles programs, but you can also redeem miles for gift cards from a variety of Southwest partners.
If you don't have enough miles to go on a flight, or don't have any trips to take, cashing out for a gift card still gets you some value.
Keep in mind:
Cashing out for an alternative redemption, such as gift cards or magazine subscriptions, is usually a bad value compared to using the points.
Only go this route if you truly don't have a way to use the miles and points for their intended redemptions.
Look:
If expiration is your concern, a small cash out is often considered account activity that resets the expiration countdown.
Transfer them to a partner
Many rewards programs have a variety of partner programs that you can transfer points to.
For example, JetBlue lets you use miles to book flights on Hawaiian Airlines. American Express gives customers the option to transfer Membership Rewards points to a number of airlines.
Transferring points and miles to another program has a number of advantages.
The primary benefit is that you can pool points from multiple programs to afford a redemption.
If you don't have any miles on Hawaiian Airlines, you can transfer your JetBlue points to Hawaiian and book your flights without paying cash. If you have miles spread across four different programs, you can pool them to pay for a single flight.
Transferring points also helps you avoid expiration. If you have points in one program and those points are about to expire, you can transfer them to another program.
This lets you avoid having the points expire and resets the expiration countdown for your points in the second loyalty program.
Keep in mind:
Many points transfers don't always happen on 1:1 basis.
You may be giving up value by moving points from one program to another.
On the other hand, you might be able to move points into a different program where points are more valuable.
Before transferring points or miles, make sure that you're not losing too much value from the transfer.
Also, note that some transfers come with an associated cash cost.
For example, transferring American Express Membership Rewards points to an airline partner results in an excise tax offset fee.
Conclusion
Rewards points and miles are one of the best perks of using a credit card.
They can help you earn free flights and hotel stays, saving you money on exciting vacations.
The dark side of these points is that you're at the whim of the airlines and card issuers who gave you those points.
Miles can expire and values can change, so don't be afraid to spend your miles as you earn them.
Hoarding can set you up for disappointment when your points disappear or lose value.