The Best Credit Cards for Vacation Expenses of 2023
When you're going on vacation, you want your trip to be enjoyable and as cheap as possible. See the best credit cards that can make it happen.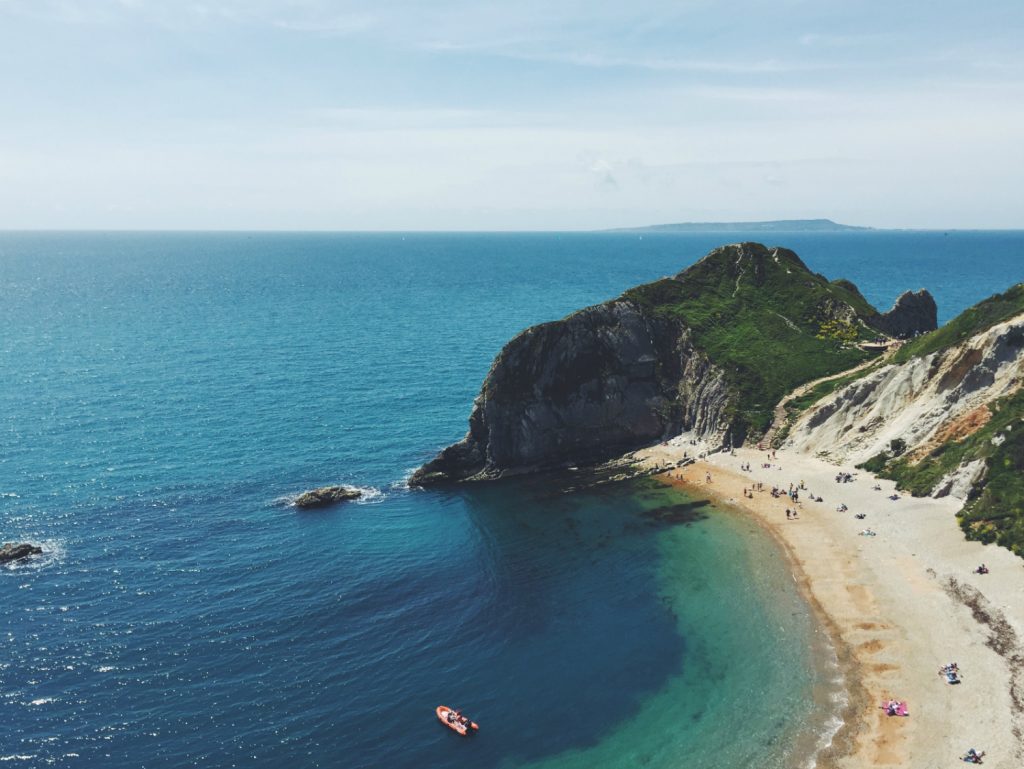 Getaways can get expensive. There's the cost of transportation, hotels, and food, plus no vacation is complete without at least one excursion.
But, a trip away from home doesn't have to break the bank, especially when you have a credit card in your wallet.
This doesn't mean you should pull out your credit card and splurge on a vacation. But you can use a credit card to make vacations more attainable and affordable.
There are travel credit cards designed for people who want to save money and vacation in comfort.
Earn more points with the Chase Sapphire Preferred
The is an excellent pick if you're looking for a card to use for vacations.
You'll probably eat out two or three times a day while on vacation, which can get expensive. Fortunately, there's an opportunity to earn reward points every time you dine out.
With the Chase Sapphire Preferred Card, you can earn 2X points on restaurants, regardless of whether you're grabbing a bite at a fast food eatery or a fine dining restaurant.
You can also earn 2X points when using your for travel bookings, plus you'll get 25% off travel when booking through Chase Ultimate Rewards with your points.
Additionally, points can be transferred to various partnered airline and hotel loyalty programs.
With regular usage, the annual fee can be worth it.
Read Chase Sapphire Preferred Card Editor's Review
Get unlimited 1.25X miles with VentureOne Rewards from Capital One
Some travel credit cards require booking through a specific airline, hotel, or booking portal.
If you don't want a credit card dictating where and how you book your travel plans, then you need the .
You can earn unlimited 1.25X miles per every $1 you spend on purchases. More importantly, you're not limited to a specific website once you're ready to book your airfare, hotel, or car rental.
This gives you the freedom to shop for the lowest prices on any travel company.
You may also be eligible for complimentary upgrades and special rates at select hotels, resorts, and spas. Free Visa Signature Concierge can come in handy when you're on your trip.
With no foreign transaction fees, you don't have to be skittish about using the card when making purchases outside the United States.
Read VentureOne Rewards from Capital One Card Editor's Review
No blackout dates with the Discover it Miles card
The Discover It Miles credit card is great for vacationing because you can earn 1.5X miles for every $1 you spend on everyday purchases, whether you're getting gas or buying groceries.
There are no blackout dates, which lets you travel at any time, plus you can fly on any airline.
There's no foreign transaction fee, so you can shop with confidence when using the card overseas.
If you lose your card while on vacation, Discover offers free overnight shipping of a replacement card to any U.S. address.
And with built-in auto rental insurance, you're automatically covered when using your Discover card to book a car rental.
Fly comfortably with the Southwest Rapid Rewards Premier Credit Card
If Southwest Airlines is your airline of choice, the  is worth considering.
Use it to book vacations directly through Southwest Airlines or the airline's Rapid Rewards portal and you'll earn two points per every $1, as well as two points per every $1 when you book through a travel partner.
There's no foreign transaction fee, so you'll save 3% when using the credit card outside the United States.
And with no blackout dates or seat restrictions, you can fly anytime and sit anywhere on the plane.
Baggage fees can be an unexpected vacation expense, but you'll save with Southwest because passengers are allowed to check their first and second bag free.
If this feature doesn't get your attention, you might be excited about no penalty for changing your flight. If you book a flight and then switch your date, you only pay the fare difference.
Read Southwest Rapid Rewards Premier Credit Card Editor's Review
What makes a credit card good for vacation?
You can use any credit card for a vacation, but not every card offers the travel benefits you need and deserve.
Since vacation and travel credit cards aren't one and the same, you'll need to research and compare features to find the card that's right for your wallet and lifestyle.
But you don't have to search far. Here's a breakdown of features you should look for in a vacation credit card.
A big sign-up bonus
Many travel credit cards will advertise an attractive sign-up bonus -- often worth hundreds of dollars in free travel. Usually, you are required to spend a certain amount during the first few months to earn the bonus.
Useful travel benefits
Depending on the type of credit card, you can gain access to a long list of travel benefits that can help you save money or allow you to vacation with greater comfort and convenience.
For airline credit cards, you'll likely get privileges such as free checked bags and priority boarding.
With general travel credit cards, features such as personal concierge and travel emergency assistance are free services that will be useful while you're away from home and need
Trip interruption/cancellation coverage
When your trip is delayed or canceled, you're not always compensated for the extra expenses -- such as food or lodging -- while you wait for your flight to return home.
Many travel credit cards will provide coverage for these situations. You can get reimbursed for the added spending that resulted from a trip interruption or cancellation.
You're likely to find this coverage with travel credit cards that have the Visa Signature or World MasterCard logos.
No foreign transaction fees
With many credit cards, there is a foreign transaction fee of around 3%. It is charged whenever you use your credit card internationally.
If you expect to swipe your credit card during your international trips, you can avoid this fee with travel credit cards that waive it.
Insurances come free of charge
Your travel credit card can come with many kinds of insurances that will save you money in the event that you ever have to make a claim.
One major travel-related insurance is car rental insurance. It means that you don't have to pay for the insurance directly from the car rental agency because your credit card offers it for free.
If an airline loses your baggage, you can be reimbursed for your loss. Additionally, travel accident insurance will act as life insurance against accidental death or dismemberment.
All these insurances are free with many travel credit cards.