JCPenney Credit Card Review
JCPenney shoppers could save big using the JCPenney Store Credit Card. Read our review of the rewards & minimum credit score to see if it's right for you.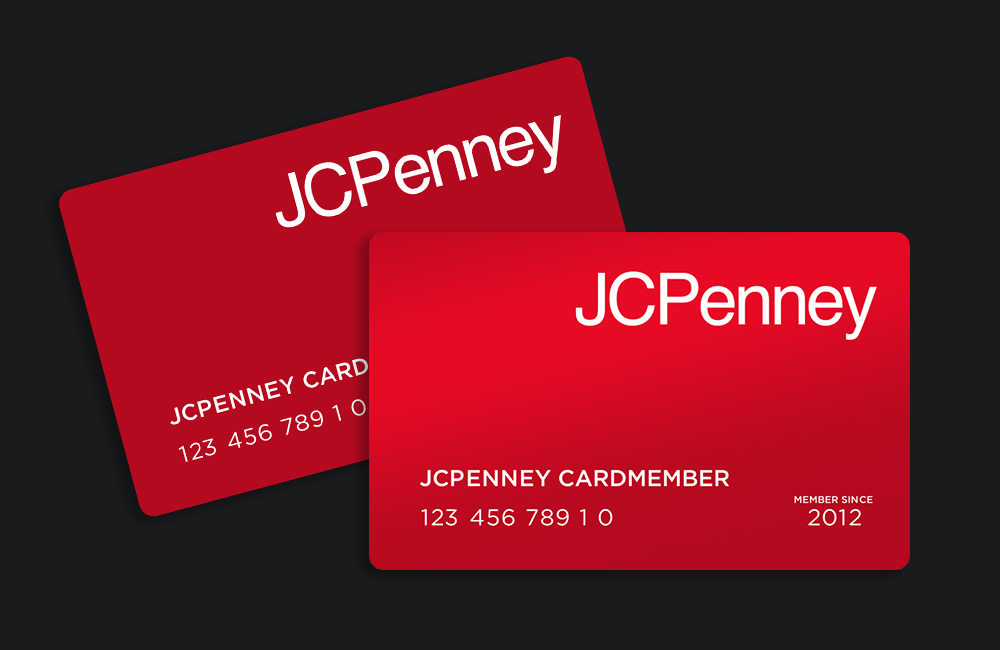 When it comes to getting a good deal on clothing, shoes, furniture and jewelry, JCPenney is a popular destination.
The retailer is known for its wide variety of merchandise (including in-store Sephora kiosks), deep discounts, abundant coupons and generous rewards program.
Anyone can join the rewards program, but customers who also shop with a JCPenney Credit Card get perks and freebies that save major cash at the checkout.
JCPenney Store Credit Card Features:
15% discount upon card opening
Exclusive offers and coupons
Special financing on certain purchase
No annual fee
For each dollar spent using your JCPenney Credit Card on a qualifying JCPenney purchase, you get one rewards point.
Once you reach 100 points, you get a $10 JCPenney Reward certificate. The rewards are unlimited and do not expire as long as your account stays active.
JCPenney also offers customers ways to earn special $15 Rewards certificates for purchasing specific items, like shoes and intimates.
JCPenney Credit Card Rate & Fee Review
| Type | Details |
| --- | --- |
| Annual Percentage Rate (APR) for Purchases | 26.99% |
| How to Avoid Paying Interest on Purchases | Your due date is at least 23 days after the close of each billing cycle. You will not be charged any interest on purchases if you pay your entire balance by the due date each month. |
| Minimum Interest Charge | If you are charged interest, the charge will be no less than $2.00. |
| Late Payment Fee | Up to $38 |
JCPenney Credit Card Tier Overview
When you own a JCPenney Credit Card, there are three different tiers of statuses, based on your annual spending. Let's take a look at the benefits that come with each level:
Basic status
$0 - $499 spent a year
Rewards: $1 = 1 point
Birthday gift each year
Exclusive offers: Special coupons
The basic JCPenney Credit Card gives shoppers additional Rewards points, a birthday gift each year and some special coupons throughout the year.
The JCPenney credit card application is easy to find online and has a low minimum credit score, so even customers with fair credit scores can be approved.
Gold status
$500 - $999 spent a year
Rewards: $1 = 1 point
Birthday gift each year
*Exclusive offers: Six special coupons
*Passbook of coupons + pick your own sale day
JCPenney Gold status members enjoy the same benefits as basic status members, but with a few extra perks.
Gold status members get six coupons a year, plus a passbook of coupons. They also enjoy the retailer's famous "pick your own sale" day, where four times a year customers can get 15% off an entire purchase of their choice.
Platinum status
$1000+ spent a year
Rewards: $1 = 1 point
Birthday gift each year
*Passbook of coupons + pick your own sale day
**Exclusive offers: Eight special coupons
**Free shipping
**Platinum-only exclusives
The JCPenney platinum status Credit Card has all the benefits of the basic and gold cards, but with two distinct special offers.
Platinum Credit Card holders get free shipping on online orders, an extra three months of 0% interest, eight special coupons a year and exclusive discounts only available to shoppers with platinum status.
JCPenney Credit Card Vs. Cash Back Cards
While the JCPenney Credit Card is popular with shoppers looking to stack coupons and cash in on discounts, there are also other major credit cards that offer cash-back and other deals.
Let's see how the JCPenney Credit Card compares to other popular cash back credits cards.
JCPenney Credit Card
Rewards: $10 store coupon for every $100 spent (10%)
APR: 0% for 36 months on furniture and mattress purchases, 3 extra months for Platinum status
No annual fee
Of all the cash back credit cards on our list, the JCPenney credit card offers the lowest interest rate, best introductory APR on certain purchases, and has the highest rate of rewards.
Still, you can only earn and redeem Rewards at JCPenney.
If you are an avid shopper who regularly follows sales and cuts coupons, you could save more using a JCPenney Credit Card on big-ticket items than another cash back credit card.
Citi Double Cash
The is great because even if you still shop at JCPenney, you can earn an effective 2 percent cash back on your purchases, as well as all other purchases.
You get 1% cash back as you spend and another 1% as you pay it back. That's a great incentive for keeping your credit card bill in check.
Read the Citi Double Cash Card Editor's Review
Blue Cash Everyday Card from American Express
The is another popular cash back card, but you'll only get cash back rewards at select department stores.
But there's good news: JCPenney is on the list of merchants that Amex accepts!
The introductory APR is much shorter than JCPenney's, but there is also no annual fee with this card.
Read the Blue Cash Everyday Card Editor's Review
U.S. Bank Cash+ Visa Signature
The has the lowest introductory APR period on this list, but it offers an impressive 5 percent cash back at department stores.
The cash back rate still doesn't compare to the discounts the JCPenney Credit Card offers, but it's a popular cash back credit card that is highly rated by consumers and very rewarding for other popular spending categories as well.
Read the U.S. Bank Cash+ Visa Signature Editor's Review
How to apply for a JCPenney Credit Card
If you're ready to apply for a JCPenney credit card, the application is easily filled out online or in stores, with many customers getting approved right away.
If you apply in store and get approved, you can get a bonus discount for your first purchase.
JCPenney also allows shoppers to stack up to three coupons at once – you can use a discount code, Reward code and first purchase code to maximize your savings.