Macy's Store Credit Card Review & Tips
The Macy's store credit cards (store card and the American Express card) are reviewed for its rewards, special savings offers, and required credit scores.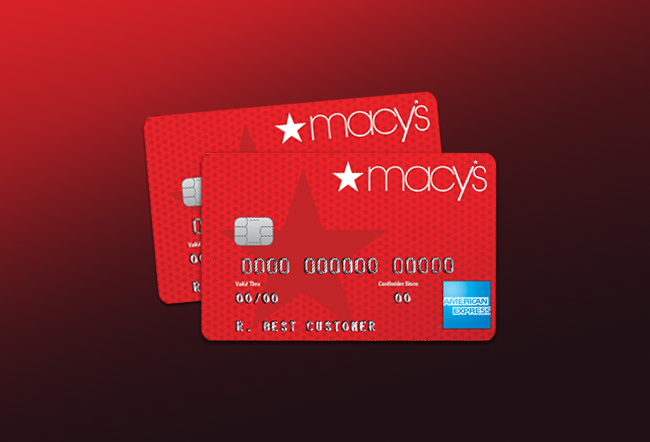 Macy's department stores have long been a popular destination for high-quality clothing and household goods.
There are two different cards that Macy's offers to loyal shoppers – the store card and the card issued by American Express.
Depending on your shopping habits at Macy's, these store cards may or may not be ideal for you.
In some cases, the best card for Macy's purchases isn't a Macy's card. Instead, a rewards credit card could be the smarter choice.
Key features of the Macy's credit card:
No annual fee
Exclusive shopping deals and discounts
Sign-up bonus 20% off your first day and the day after
Credit Score Need to Apply for Macy's Credit Cards
You can apply for the Macy's credit card online and usually receive a reply in a matter of seconds.
As with most store credit cards, you have a better chance qualifying for the store card if you have a low credit score than you do with the American Express.
Many people with scores in the low 500s are able to qualify for the Macy's store card, but American Express typically requires higher credit scores for its cards
In order to qualify for the Macy's American Express Credit Card, you will need a credit score, at least, in the 700s.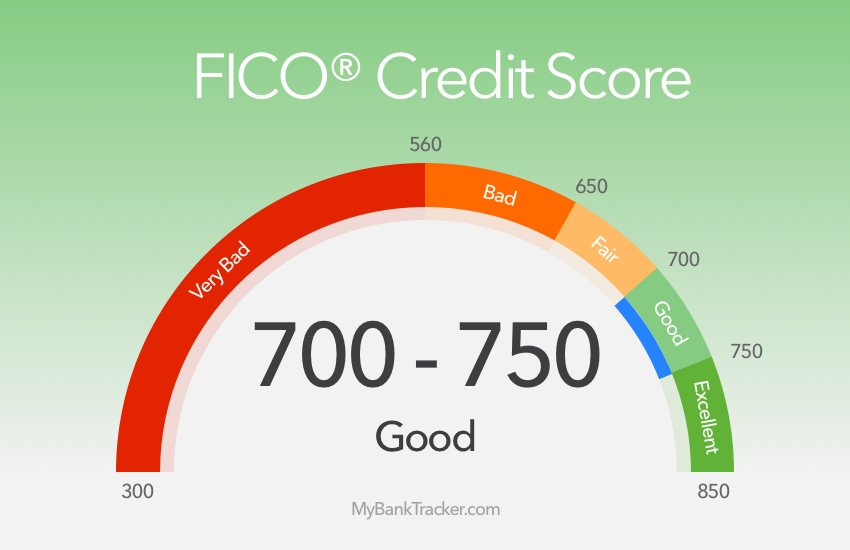 Although both versions of the card provide similar features and benefits, the American Express version has a disadvantage when it comes to applying.
You can't apply for it online as you can only do so in-store. For some people, that's a hassle and a risk that many won't want to take if they're unsure of their credit rating.
While most other rewards cards require a similarly high credit score range, you can generally apply online and get an answer back within seconds, without ever leaving your living room.
Non-store credit card alternatives, such as the Discover it, U.S. Bank Cash+ Visa Signature, and Blue Cash Preferred Card from American Express, tend to offer quick and easy online applications too.
Save 20% with Macy's New Cardholder Bonus
As a new Macy's cardholder, you can save 20% on the day you sign-up and on the day after you sign-up, up to a $100 total in savings. This can mean big savings if you plan on making a large purchase at Macy's right away.
Keep in mind, also, that the discount is only 20% off for up to a $100 total savings, which is going to max out at $500 in spending.
If you plan to spend thousands right away, for example, you won't get more than a $100 discount.
Rewards Cards with Better Sign-Up Bonuses
Depending on whether you can use the sign-up discount or not, it could be a bonus that is competitive among other rewards credit cards.
Typically, rewards cards provide new cardholders with a chance to earn hundreds of dollars if they spend a specific amount within a certain amount of time after signing up.
If you don't plan on making a large purchase at Macy's on the first day you sign-up for the card or the next day, you have a little more time and freedom with your spending.
Rather, you can earn roughly the same bonus with the use of rewards credit cards and their sign-up bonuses.
Discover, Citi, American Express, and many other card issuers frequently offer sign-up bonuses that worth hundreds of dollars in cash back.
Macy's Credit Card APR and Interest Rates
The Macy's credit card comes with a rather high APR, which is typical with store credit cards. The APR is less of a problem if you pay your balance in full each month and can avoid paying interest.
If you carry a balance from month to month, however, the interest rate is high enough that it will likely cancel out any benefits and savings you get with the credit card.
If you typically carry a balance, it's best to focus on credit cards with low interest rates, rather than those that provide rewards or extra benefits, in order to save when you use the card.
Macy's Credit Card Disclosures
| Macy's Credit Card | Fees |
| --- | --- |
| Annual Percentage Rate (APR) for Purchases | 26.74% This APR will vary with the market based on the Prime Rate. |
| Paying Interest | Your due date is at least 25 days after the close of each billing cycle. You will not be charged any interest on purchases if you pay your entire balance by the due date each month. |
| Minimum Interest Charge | If you are charged interest, the charge will be no less than $2. |
| Late Payment Fee | Up to $39 |
| Returned Payment | Up to $39 |
No Special Financing or 0% APR Promotions
Further, there is no special financing offer or 0% introductory APR promotion to help you save money on purchases when you first sign up for the card.
Many store credit cards and other rewards credit cards offer either special financing or some kind of APR promotion.
If you plan to make a large purchase right away or need to save money by transferring a balance from another credit card, you should consider a card with a 0% APR on purchases and balance transfers.
Cards such as the Blue Cash Preferred Card from American Express, Discover it, or U.S. Bank Cash+ Visa Signature.
Plus, these cards start at a much lower APR after the introductory period than you will ever get with the Macy's credit card.
Star Rewards Benefits Based on Spending
The Macy's credit cards include Star Rewards Benefits which are based on the amount you spend with your credit card.
The program is separated into tiers referred to as Preferred, Elite, and Premier Elite, and each provides a certain level of benefits when you shop.
For example, Preferred status requires spending between $1 and $499 per year, and includes special Macy's Star Pass mailings for shopping discounts, 3 times a year.
On the other hand, the highest tier, Premier Elite, requires $1,200 or more per year and includes mailings for shopping discounts 12 times per year.
Other benefits include surprise savings at the register, special birthday offers, and online offers.
Earning Rewards with Macy's Shopping
The Macy's credit cards include the Star Rewards program, but there aren't any ways to earn anything extra when you use your credit card to shop.
This program can be valuable if you regularly shop at Macy's department stores and spend enough to get the savings through the higher tiers.
However, in order to get actual rewards from your Macy's purchases, you'll need to use a card that awards those purchases.
Verdict: Should You Apply for the Macy's Credit Card?
If you have a higher credit rating and shop frequently at Macy's department stores, you can apply in-store for the American Express version, which is likely going to be more beneficial than just the store card.
Although you can use this card on all types of purchases, however, you won't get the 0% introductory APR offers, cash back earnings, or the sign-up bonuses you will get with other rewards credit cards.
If you have a low credit score and shop at Macy's stores, you have a decent chance of getting the store card.
With responsible use of the card, you could use it to build good credit.
Otherwise, unless you shop very often at Macy's and take advantage of the sales and discounts, you'll get more out of the rewards credit cards mentioned above.