Guide to the Chase 5/24 Credit Card Rule
Learn about the rule that Chase uses for approving and denying applications for a Chase credit card based on your past history of credit card approvals. Find out exactly which cards are subject to this 5/24 rule and what you should do to ensure that this rule doesn't cause you to be denied for a new Chase credit card.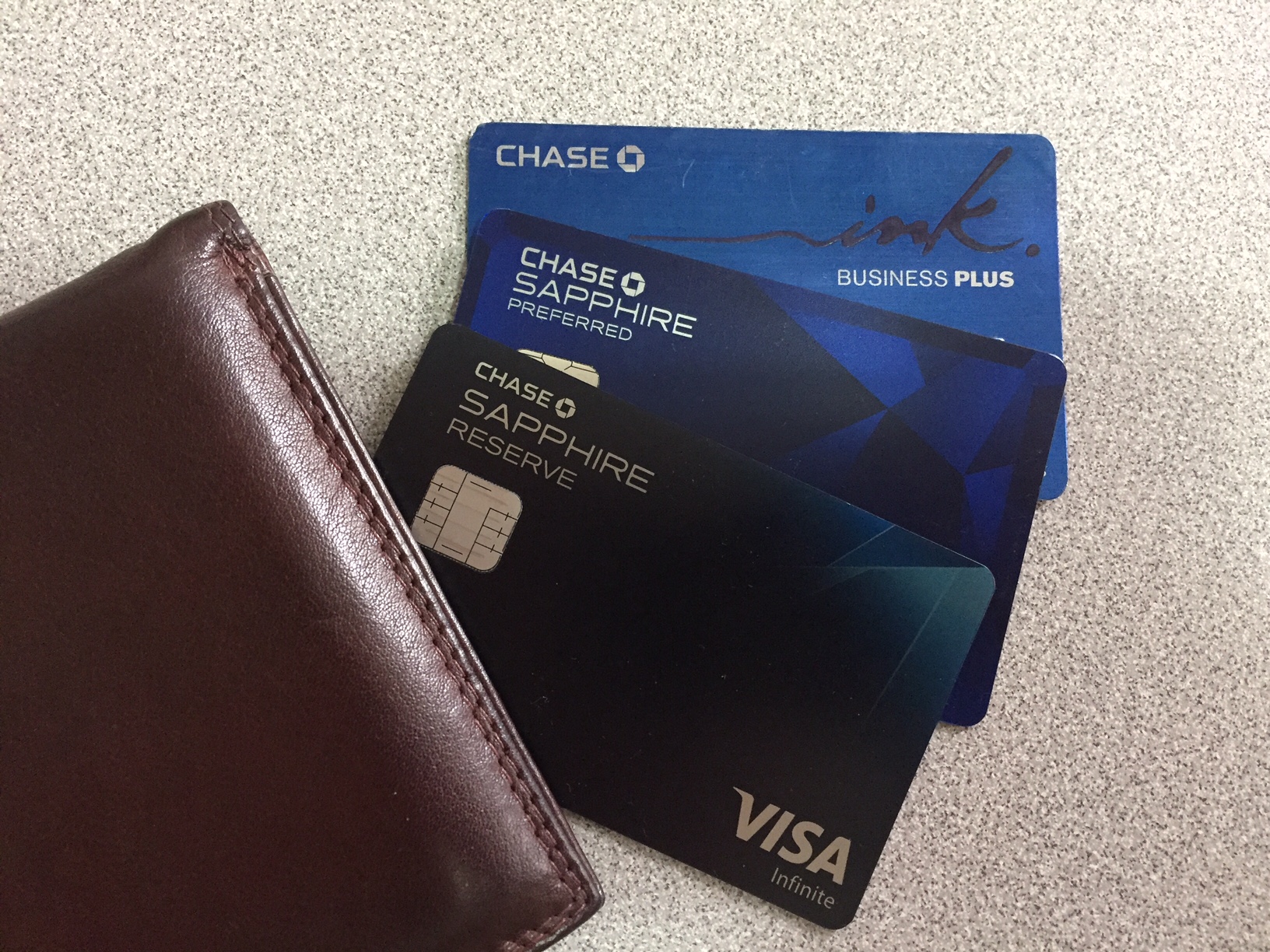 Opening a new credit card account can be a great way to snag an introductory miles, points or cash back rewards bonus.
Qualifying for the bonus usually means meeting a minimum spending requirement but if you can do that, you can fast track your rewards earnings.
Credit card companies set their own rules in deciding who to approve when you apply for a new rewards card. Some banks go so far as to restrict how often you can be approved.
Chase has established guidelines for credit card approvals. Specifically, Chase now limits how often you can be approved for new Chase cards.
This limit has been dubbed the 5/24 rule.
If you're planning to apply for a new credit card with Chase, here's everything you need to know about how the rule works.
What Is the 5/24 Rule?
The 5/24 rule isn't overly complicated.
What it says is this: if you've opened five or more credit card accounts in the past 24 months, you can't get approved for certain Chase credit cards.
These cards include:
All cards count
The five-card limit applies to all cards from any issuer, not just Chase cards. That includes store credit cards.
There's an exception for business credit cards; those don't count towards the five-card limit since these cards typically don't show up on your personal credit report.
Mortgages, car loans or personal loans won't count against the 5/24 limit either.
Authorized users
Being an authorized user on someone else's card does count for the 5/24 rule. Even if you've opened zero cards on your own in the last two years, Chase can still deny you if you've been added to five cards as an authorized user.
Of course, Chase can always deny you for another reason even if you pass the 5/24 rule.
For example, if you've opened more than 15 new credit card accounts in the last two years, you might have a harder time getting approved for a card from Chase.
It's important to remember that things like your credit score and income still weigh heavily in approval decisions.
If you're denied for a Chase credit card because of the 5/24 rule, or for another reason, you can always ask them to reconsider.
Here's how to get in touch with Chase for reconsideration:
Personal Cards: 1-888-270-2127
Business Cards: 1-800-453-9719
Remember, if you're asking for reconsideration you'll need to make a strong case for why Chase should approve you.
Are There Any Chase Cards You Can Still Be Approved For?
Chase reserves the right to decide which cards are subject to the 5/24 rule. With that in mind, you may be able to get approved for some of Chase's co-branded rewards cards.
Those include:
Marriott Rewards Premier for Business
Disney Rewards Visa
Disney Visa
IHG Rewards Club Select
Ritz-Carlton Rewards
Chase AARP
The Hyatt Credit Card
Amazon Rewards Card
British Airways Visa
This list isn't set in stone, however, and it can change at any time.
If you're in doubt about whether a particular card is subject to the 5/24 rule, it's best to reach out to Chase and ask before you apply.
Do Card Upgrades or Conversions Count Towards the 5/24 Rule?
Upgrading or converting from one Chase card to another doesn't impact the 5/24.
For example, if you've got the Chase Sapphire Preferred card you can upgrade to the Chase Sapphire Reserve card without having to go through the full application process. You can make your upgrade request through a Chase customer service representative.
There is a caveat, however. Upgrading to another Chase card, versus applying for it outright, means you won't qualify for any introductory bonus offers.
If landing a large rewards bonus right away is part of a specific card's appeal, you may be better off waiting until you can apply for it under the 5/24 rule instead of converting or upgrading.
Exception for Private Banking Clients
The 5/24 rule is fairly broad but there may be a loophole if you're a Chase Private Client.
If you have over $250,000 in assets with Chase, you may be exempt from the rule.
Again, it's a good idea to speak to a Chase representative to see if the rule applies to you.
Other Ways to Avoid the 5/24 Rule
If you're not a Chase Private Client, you may still have some options for getting around the 5/24 rule.
Pre-approval and Pre-selected Offers
You may be able to dodge the rule if you've been pre-approved for a Chase credit card.
Pre-approval doesn't guarantee final approval but it may not count against you in terms of the 5/24 rule.
The same is true if you receive a pre-selected offer for a Chase credit card.
You can find out if you have any pre-selected offers by logging in to your Chase account online.
Once again though, pre-selection doesn't mean you're a lock for approval.
Targeted Offers and Paper Applications
These methods aren't foolproof but you may be able to avoid the 5/24 rule by applying for a Chase credit card using a targeted offer.
These are the offers you get in the mail that come with a special code or link to apply.
You could also try submitting a paper application, versus applying online.
Which Credit Reports Does Chase Pull?
If you're considering applying for a Chase credit card, you need to be monitoring how close you are to the 5/24 limit.
The simplest way to do this is to check your credit report regularly, ideally through AnnualCreditReport.com.
So which credit report does Chase check? According to MyBankTracker's research, the report Chase is most likely to pull is your Experian credit report.
That doesn't mean, however, that Chase won't pull your Equifax or TransUnion report instead. In some cases, they could pull all three.
It's smart to check your reports from all three of the major credit bureaus before applying for a new Chase card. This way, you can see at a glance how many new credit accounts you've opened in the last 24 months.
Here are some additional tips for tracking your 5/24 status:
Mentally include any new accounts you've opened in the last 30 days, even if they're not showing up on your credit report
Remember that the card opening date matters, even for closed accounts. Closing a newer account won't remove it from the 5/24 equation.
Only approved accounts count towards the 5/24 limit. If you apply for a card and you're denied, that won't work against you. (But remember that each inquiry for credit can ding your score by a few points.)
How to Apply for Chase Credit Cards Strategically
Chase is known for offering some outstanding introductory bonuses, which makes their credit cards highly attractive.
While the 5/24 rule can cap how often you're able to take advantage of those bonuses, it doesn't mean you have to give up on applying for new Chase cards entirely. You just need a plan.
First, decide which Chase cards are on your must-have list. Rank them, starting with the ones you want most at the top.
Next, evaluate which Chase cards you're most likely to be approved for. If you know a card requires excellent credit, for example, but your credit score is only in the good range, you might want to bump that card down a notch on the list.
Once you're ready to apply for a Chase card, pace yourself. Consider applying for a new card once every quarter or spacing them out even further and applying once every six months.
You'll need to give this strategy time to make it work. It may take a couple of years to get all the Chase cards on your list.
During this time, don't apply for new credit cards elsewhere unless you absolutely have to, and don't allow anyone to add you to their accounts as an authorized user.
There's one exception to this rule. If you run a business or have a side hustle, you can get away with opening a new business credit card account without incurring the 5/24 rule IF the card won't be listed on your personal credit report.
Business credit cards can come with some nice introductory bonus offers and let you earn some money-saving rewards.
Just remember that business credit cards are for business purchases only.
If you're using a card for personal spending, the bank could convert it to a personal card, which could trigger the 5/24 rule.
The Bottom Line
Chase's 5/24 rule is a minor roadblock to getting approved for new Chase cards but it's not impossible to sidestep.
Knowing when the rule kicks in and how many new cards you've been approved for in the last 24 months can keep it from being an obstacle.