What Is the Best Credit Card for Me?
So you decided you need a credit card but there are seemingly a million options to choose from. Here's how you can find the best credit card for your lifestyle.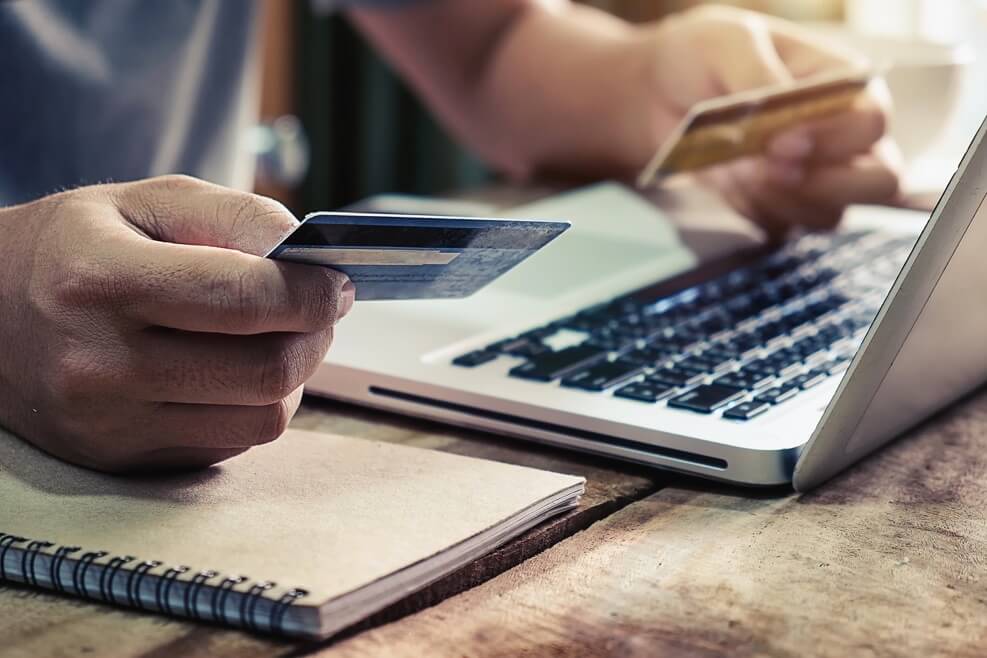 The right credit card can be a tool to complement your personal finances.
With the proper approach, you can get your finances on the right track and even earn cash back and free travel. A credit card can even help you get out of debt.
It's easy to become overwhelmed with all the choices you have, though. You don't want to choose just any card. You want to get the best credit card for your situation. Here's how you can.
Start By Asking Yourself What You Want to Accomplish with a Credit Card
The first step to picking the right credit card is to figure out your most important financial goals.
What are you trying to accomplish with your credit card? Some of the types of credit cards that can help you reach your money goals include:
Balance Transfer Credit Cards
If you're trying to get out of debt, a balance transfer card can be a good choice.
You can get 0% APR for between six and 18 months (or more), allowing you the chance to super-charge your efforts. It's easier to get rid of debt quickly when a chunk of your payment isn't going toward interest.
Transfer your high-interest debt to a 0% card and you could get out of debt faster.
Introductory APR on Purchases
Do you expect to make a major purchase in the next few weeks? If you're planning on a big purchase, a 0% introductory APR on purchases can help.
This provides you with a way to make your purchase and then pay it off in manageable chunks without worrying about interest.
As long as you have a plan to pay off the purchase before the regular rate kicks in, this type of card can be immensely useful.
Rewards Credit Cards
Maybe you want to make the most out of every dollar you spend. The right rewards credit card can help you accomplish that goal.
You can earn cash back or accumulate points for free merchandise and travel. A good rewards card can help you save money and even reduce your costs when you travel.
Cards to Help You Rebuild Your Credit
If you've made mistakes in the past and your credit has suffered, you can use a credit card to rebuild your credit.
There are secured credit cards that you can qualify for even if you have poor credit or no credit.
Use a secured credit card responsibly, and you can see a change in your credit score that can help you take the next step in your finances.
Cards to Help You Manage Business Expenses
Business owners can earn rewards and cash back with the help of the right business credit card.
This type of card can also help your business build its own credit, giving you more access to additional business credit over time.
Once You Know Your Card Type, Compare Rewards Programs
When you know what type of credit card you need, it's time to dig a little deeper, especially if you want to earn rewards.
There are several different types of credit card rewards programs, and you need to examine them to determine which is the best rewards program for your situation. Choose a card that fits your lifestyle and your goals.
Cash Back Credit Cards
Who doesn't like cold, hard cash? With cash back credit cards, you earn a percentage of cash back on every purchase you make.
Not all cards offer the same cash back terms, however. Look at the programs to determine which are likely to help you get the biggest bang for your buck.
In recent years, rotating category credit cards have become popular. These credit cards generally pay 1% cash back on most purchases, but every quarter there are specific categories that earn 5% cash back.
However, you might be required log in and sign up for the categories.
If you don't want the hassle of remembering to sign up for the quarterly categories, or you don't like trying to remember which categories have a higher cash back rate, there are flat-rate cards that pay closer to 1-2% cash back.
If you know you spend more on particular items, you can choose a cash back card that offers tiered rewards.
For example, there are credit cards that consistently offer higher cash back on grocery and gas purchases while offering a lower cash back rate on all other purchases.
Other cards offer higher rates of cash back on travel and restaurants. Tiered rewards cards allow you to earn extra rewards for the things you normally spend your money on.
Examine your spending habits and look for a cash back card that fits with those habits.
Points Credit Cards
If you're looking for flexibility in your rewards, a general points credit card can be a good choice. With these credit cards, you earn points for each dollar you spend.
You can then redeem your points for a variety of items, including merchandise, travel, gift cards, VIP experiences, and even statement credit or cash back.
Some cards offer the chance to earn two or three points per dollar in certain categories or during certain promotions.
Many general points credit cards also offer shopping portals where you can receive extra points when you buy from partners.
If you have a specific purchase in mind, or if a card frequently offers extra points for the brands you buy, a general points card can be a good choice.
You usually don't have to worry about blackout dates when redeeming general points, and you aren't restricted to certain hotel and airline brands.
Hotel Loyalty Credit Cards
For people who travel and stay at specific hotel chains, a branded hotel loyalty card can make sense. In many cases, it's easy to earn free nights and other perks by using your branded card for regular purchases.
Research cards to see which program works with the hotel you stay with, as well as which offers extra points for hotel and partner purchases.
Airline Miles Credit Cards
Use an airline miles credit card if you're a frequent flyer with a particular airline.
You can usually gain points for making purchases with the card, as well as earn miles by flying with that airline.
A branded credit card can limit you, though, since you are stuck with one airline. In this case, you may need more than one airline miles credit card.
With hotel and airline cards, you have a chance to quickly earn rewards and redeem them, but you give up a measure of flexibility since you can only redeem with specific properties and airlines.
Before you choose a branded card, evaluate your spending and travel habits to ensure that you will be able to actually use your accumulated points.
If you don't use a specific hotel chain or airline enough, consider a general points or general travel card instead.
Before You Decide, Consider These Additional Factors
After you start to close in on the right credit card for you, it's important to consider these few extra factors before you sign on the dotted line.
Sign Up Bonus
When choosing the best credit card for your needs, don't forget to consider the sign up bonus. Many credit card issuers offer extra points or extra cash back when you sign up.
Compare offers to see which signing bonus is likely to meet your needs. A large sign up bonus of miles ahead of when you know you'll be going on a trip can be a good way to get free airfare.
Or you might be able to get a large enough cash back signing bonus to make a serious dent in your holiday shopping.
Pay attention to the signing bonus to see if it can help you meet your goals, but don't let it overshadow the long-term usefulness of the credit card you choose.
In the end, it's still more important that the credit card meet your needs for the long haul.
Interest Rate
Your best results with any credit card come when you pay off the balance each month so you aren't paying interest.
However, sometimes you may end up carrying a balance even if you didn't intend to do so.
Additionally, if you're getting a credit card with a plan to transfer a balance or make a large purchase with a 0% APR introductory rate, it's important to understand what the regular interest rate is after your promotion ends.
The interest rate isn't as important if you pay your balance each month (or if you can pay off your balance before the end of the 0% APR period), but it can matter a great deal if you regularly take two or three months to pay off your credit card balance.
Annual Fee
It may seem obvious that you should avoid an annual fee. However, it's not always necessary to stay away from it.
Depending on your spending habits and the perks offered by a credit card, an annual fee can be worth it.
For example, some credit cards with an annual fee offer high rewards such as 6% cash back on groceries and 3% cash back on gas.
If you spend a great deal in these areas each year, the cash back you earn can more than make up for an annual fee. The same goes for travel credit cards that come with an annual fee.
When evaluating whether or not an annual fee will pay off, pay attention to the types of perks you receive and whether or not you will use them. It's also important to note that some credit cards waive the first annual fee for the first year.
On the other hand, if you don't use the perks, or if you don't qualify for the cash back, an annual fee might not make sense for you.
Carefully run the numbers to see what makes sense in your situation. Choosing the right credit card is about getting a card that fits your life and your spending.
In the End, Choose What's Best for You
Searching for a credit card in the seemingly endless amount of possibilities can be a confusing and even frustrating endeavor.
It's not always easy to understand what to prioritize first and what will work the best for you in the end.
As you make this search, remember one thing: it's all about finding the credit card that's best for you.
Don't worry about the cards that everyone else has or rewards that seem too good to give up. Focus on your lifestyle, your habits, and your financial desires.
Doing so will help orient you to the right type of card for you. In the end, the decision is personal. Focus on your needs and you're sure to make a good choice.