Fraud Prevention with Your Citibank Credit Card
Learn how to get ahead of fraud the moment that you notice it, what happens next and how to prevent fraud in the future.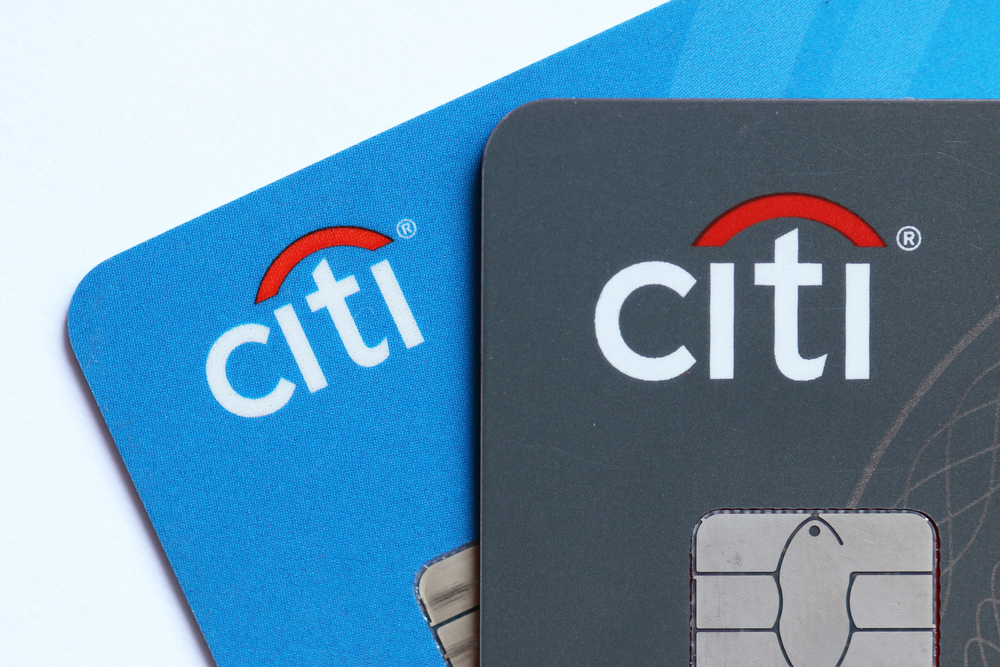 Ever found a weird charge on your Citibank credit card you know you didn't make? Don't brush it off or convince yourself you just forgot about the purchase.
You could have just spotted fraud on your card! It's important to address this issue and take it seriously. Thanks to a number of cardholder protections, you probably won't be liable for the fraud.
You have all the incentive in the world to reach out to Citibank and work with them to resolve this issue.
Those protections and "no liability" mean your card issuer won't require you to make the payment on fraudulent changes.
But if you don't act when you spot fraud? You'll be stuck with charges you didn't make.
If you find fraud — or even suspect something weird happened with your credit card — it's time to get into action.
Here's what you can do right now to resolve the problem, along with tips to take in the future to prevent fraud on your Citibank card from happening again.
Citibank Fraud Reporting
You can indulge in a brief moment of freaking out. It's understandable. But after you give yourself a moment to feel upset, angry, or stressed — it's time to pull it back together and focus on what you can control.
And what you can control is how you respond next. Here are the steps you need to take to deal with your current situation and prevent it from getting worse:
Contact Citi
Call Citi's credit card customer service line as soon as you suspect any kind of fraudulent activity on your card.
You can call 1-800-950-5114 if you spot fraud or if your card is lost or stolen.
In most cases, you need to call instead of emailing. But that's not necessarily a bad thing: you'll be able to talk to a representative and ask follow-up questions about resolutions, the dispute process, and what you can expect to happen next.
If you need to report suspicious e-mails or concerns about phishing scams, you can submit that claim online by emailing spoof@citicorp.com — or call 1-888-285-9696.
Know your card benefits
Keep in mind that Citi Cards come with a number of benefits for cardholders, including $0 liability on charges you didn't authorize. That means you're completely protected against unauthorized charges on your account.
The bank reminds customers that you can help reduce the risk of fraud, too. Use tools like Citi Online and Citi Account Alerts so you can easily monitor account activity and act fast if you spot fraud.
Call Citi's customer service line if you have questions about your card benefits. Or look up your cardholder agreement, where the terms of consumer protections are included.
Consider putting alerts on your account
After you call Citibank, you may want to reach out to the credit reporting agencies. You can contact Experian, Transunion, and Equifax and request they put a fraud alert on your account.
Here are the phone numbers you'll need:
Equifax: 1-800-525-6285
Experian: 1-888-397-3742
TransUnion: 1-800-680-7289
A fraud alert is pretty much what it sounds like: the bureaus will place an alert on your credit report that lenders and credit issuers will see if they check your credit.
If someone tries to use your information to open new accounts or lines of credit, these institutions should contact you to verify you authorized a credit inquiry. This can prevent fraud from continuing.
What Happens After You Report Fraud
After you contact Citibank, you'll be issued a case or claim number that you can use to track updates on your account.
Use this number to help representatives reference the right information if you need to call and follow up on your case.
Because Citi protects cardholders from fraudulent charges, you shouldn't need to take further action beyond keeping up with where you are in process of getting the charges resolved. Citi will deactivate your current card (or cancel it in the case of loss or theft).
They'll then immediately issue you a new one that you can use instead. This is another measure that protects against further incidents of fraud since the card information used to make unauthorized charges will no longer work.
The bank also offers a free service for victims of identity theft. Citi Identity Theft Solutions further helps customers by assigning you with a specialist to walk you through all the necessary steps required to restore order to your credit.
They'll help you call a credit card bureau and check your credit report for fraud. They'll also help you place fraud alerts if you haven't already. The specialist can also provide advice on how to work with and contact other creditors.
If necessary, your specialist will walk you through the process of filing a police report and other forms as required. And they'll show you how to monitor your credit report to protect against future issues.
Update Account and Payment Info
Destroy your old card and throw it away once your case is resolved and you received your new credit card from Citibank.
You have a little more work on your end before you can completely move ahead and get your credit card usage back to normal.
You need to review all of the places your old credit card number could be stored and used.
You'll need to update this information with your new card's number, expiration date, and security code to continue paying bills and making purchases.
To help you get started, here are a few common areas where your payment information might be stored — and therefore, places you need to check and update your info to reflect the change to the new card:
Payment processors such as PayPal or Venmo
Online retailers you frequent, (e.g., Amazon.com)
Where you pay rent, utilities, and other living expenses
Subscription services like Spotify or Netflix
Any site you make a recurring payment to with your credit card
How to Prevent Fraud
As you probably know at this point, dealing with credit card fraud is not a fun way to spend your time. Thankfully, you can take steps to prevent this from happening in the future.
Start with the tools and resources that Citibank offers to customers to protect against fraudulent account activity. In addition to allowing you to set up account alerts, the bank provides other points of security:
Online security
Your online information is kept safe with 128-bit SSL encryption and extended validation (EV) SSL certificates.
They also require additional authentication when you need to make sensitive online transactions and will time out your sessions if you're inactive for too long.
Card security
Cardholders can take advantage of $0 liability on unauthorized charges. Citi monitors your account, too, and will alert you if they suspect fraudulent activity.
Online shopping protections
Citi allows you to use a virtual account number when you shop online, which means you use a separate, temporary piece of data to make purchases instead of submitting your real card info.
If you have bank accounts with Citi along with a credit card, take advantage of their Online & Mobile Fraud Protection services.
It's free to use and protects you from loss in case unauthorized electronic transfers hit your accounts.
(If you use the service and you notice that someone transferred or withdrew funds without your permission, you still need to contact them immediately at 1-800-374-9700.)
Additional Tips and Advice to Keep in Mind
Regardless of the kind of card you keep, you can take additional action to prevent fraud from happening to you again.
Always monitor your accounts and statements, and remember to start the reporting process immediately should you even suspect something unusual.
If possible, keep your cards with you at all times. Don't allow cashiers or clerks to take your card out of your site when you go to make a purchase. This can help stop criminals from recording or stealing your card's information to use later.
You can also sign your card (on the bank) to help prevent fraudulent use of it. Remember to sign the back of your debit or credit card on the signature panel as soon you receive it, too.
And of course, never give out your card numbers or sensitive data about you or your finances via email. Use caution when sharing the info over the phone, too.
If you receive a phone call from someone claiming to be with Citi, don't be afraid to verify it first.
Still uncertain? Hang up and call the bank directly. Let them know what happened, and then proceed with someone you know is legitimate.
Credit card fraud is scary and unpleasant to deal with. But by using these steps and walking through this process, you can reach a resolution as soon as possible. Acting fast is key if you want to put a stop to fraudulent activity.
Don't hesitate if something feels weird to you.
When it comes to protecting your Citi credit card and all aspects of your finances, it's always better to be overly cautious -- and therefore safe rather than sorry.