The Best Credit Cards to Use for Travel to Italy
Learn how credit cards work in Italy and find out which credit cards are the best to earn free flights to this European country.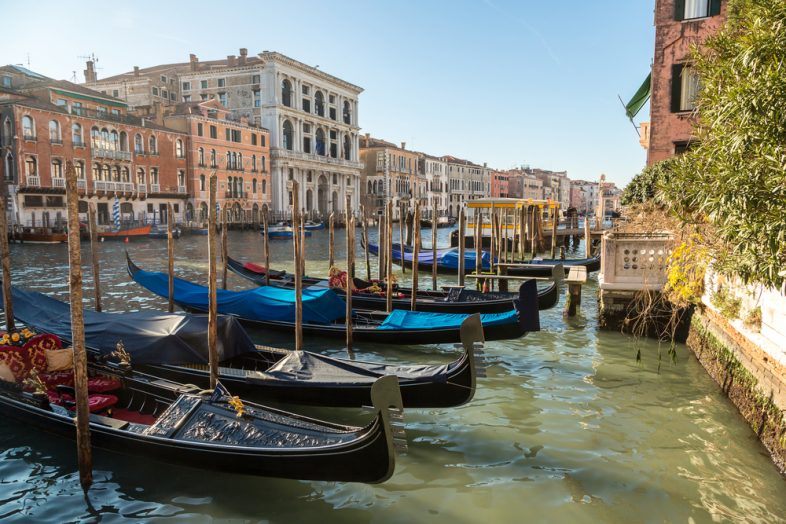 If I could have chosen my nationality at birth, I probably would have decided to be Italian.
I just love everything about Italy, including its food, fashion, history, and geography. And who doesn't find the Italian language to be as beautiful as their sports cars?
Aside from a brief, cross-border ski excursion, it took me until my late 30s until I ever got to visit Italy.
With such high expectations, you'd think the trip would have been ripe for disappointment.
But surprisingly, I had such a magical trip that I wasn't disappointed. It was a family trip that included staying at a farm outside of Parma, and seeing how parmesan cheese and prosciutto is made.
We also got to see Milan and Lake Como. Since then, my family has returned to Italy to visit Rome, Florence, and Pisa.
But if there's one thing stopping Americans from visiting Italy on their next vacation, it's the high cost of a flight to southern Europe.
Prices can be somewhat reasonable in the off-season, but those airfares can double during the peak summer months.
Best Credit Cards for Travel Rewards Toward Italy Trips
Thankfully, there are plenty of ways to earn credit card rewards that you can use for an award trip to Italy.
Let's take a look at some of the best credit cards to use to earn rewards towards an Italian vacation, and which cards you should use when you get there.
Chase Sapphire Preferred
Read Chase Sapphire Preferred Editor's Review
Chase Sapphire Preferred offers new customers a large sign-up bonus after meeting a spending requirement.
You also receive 2x points for all travel and 3x points for dining purchases, and one point per dollar spent elsewhere.
You earn rewards in the form of Chase Ultimate Rewards points, which can be transferred to miles with seven different frequent flyer programs, and three hotel programs.
To get to Italy, one option is Korean Airlines, which is a member of the SkyTeam alliance which includes Delta, Air France, Alitalia, and KLM.
This program allows you to book award tickets on these and other airlines for just 50,000 miles round-trip in economy class, and only 80,000 in business.
Just be aware that Korean only allows you to book awards in the name of yourself or an immediate family member, including spouses, parents, grandparents, grandchildren children, and siblings. No friends or cousins allowed, and they even ask you for proof!
Another option is to transfer your miles to British Airways, which is part of the OneWorld alliance, along with American and Iberia of Spain.
The British Airways award chart is distance based, so the miles required will vary based on the route you take.
Also, you will have to pay very high fuel surcharges on flights operated by British Airways, so it's best to find awards on other partners.
United Airlines is also a transfer partner of Chase. It offers award flights to Italy starting at 60,000 miles round-trip in economy and 115,000 in business class on United-operated flights.
Business class award flights on United's partners, such as Lufthansa, Austrian, Air Canada, and Swiss, are 140,000 miles round-trip.
Flying Blue is the frequent flyer program of Air France and KLM, and like Korean Air, is part of the SkyTeam alliance along with Delta and Alitalia.
It offers economy class award flights to Italy for 50,000 miles round-trip, and business class awards starting at 125,000 miles.
And if you are planning on visiting Italy in the off-season, it's worth considering that you can redeem Ultimate Rewards points directly for airfare using the Chase Ultimate Rewards travel center.
Points from the are worth 1.25 cents each, so a $1,000 trip to Italy would be only 80,000 points.
You can also use these points to book hotels, car rentals and activities in Italy. There is a $95 annual fee for this card, and no foreign transaction fees.
Using the Right Credit Card in Italy
Nearly all merchants in Italy accept Visa and MasterCard, and the vast majority accept American Express. The Discover card is also widely accepted.
As with any trip outside of the United States, you'll want to make sure to use a credit card with no foreign transaction fees.
All of the cards mentioned here have no foreign transaction fees, but many other cards still impose a ridiculous 3% foreign transaction fee on all charges processed outside of the United States.
If you are renting a car, be very careful which card you use, as many, such as American Express cards exclude Italy from their coverage.
Thankfully, Chase and Citi cards now have worldwide coverage. Nevertheless, you should still ask for a coverage letter that you can show to the rental car company, so it won't force you to buy additional coverage.
Watch for currency exchange tricks
You also need to be extremely careful to avoid a scam called dynamic currency conversion.
This "service" is marketed to merchants as a way to increase their profits at your expense.
You are supposed to be asked if you would like the charge made in your home currency, which sounds innocuous.
But if you agree, then your bill will be marked up by as much as 6%, just to display the price in U.S. dollars on your receipt.
And that's when everything goes as it's supposed to. More often than not, you won't be asked about this option, it will just be imposed on you without your consent.
Hertz car rentals did this to me, and I had to complain to get the money back. Apparently, it's a well-documented problem in Italy.
Even if you don't actually want to be Italian like me, Italy is an amazing country that should be on your list of place to visit.
By using the right credit cards to earn rewards, you could find yourself in Italy on your next vacation.
More: Best Travel Credit Cards