California Homeowners Insurance: Get Proper Coverage at the Lowest Rates
Learn more about the proper homeowners insurance coverage in California, including the average rates and typical riders to consider in your policy.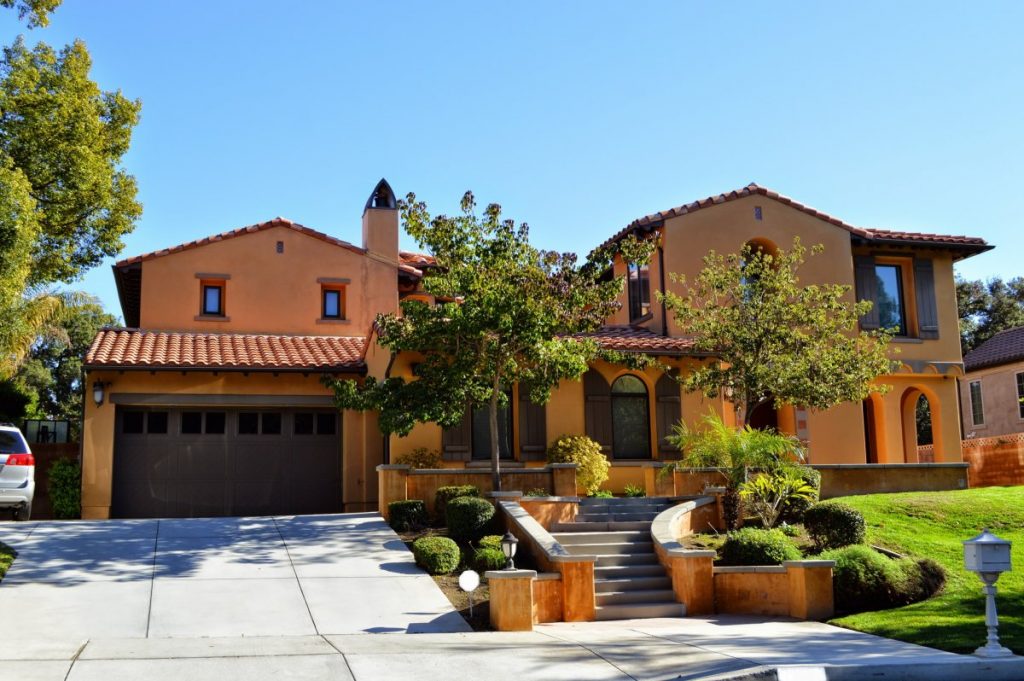 Insurance policies protect the most important things in life.
This is why you have auto insurance, life insurance, and health insurance. If you're a homeowner, it also makes sense to have homeowners insurance to protect your most valuable asset.
California homeowners insurance provides protection against natural disasters, fire, and theft. This is the case whether you're financing your home or own it outright.
But homeowners insurance doesn't only protect your finances. It also protects your peace of mind.
Of course, you should also understand how this coverage works.
How Much Is California Homeowners Insurance?
Homeowners insurance isn't a flat rate. Instead, costs can vary from city-to-city and state-to-state.
California residents pay, on average, $1,166 a year for homeowners insurance (based on a coverage level of $300,000 dwelling/$1,000 deductible/$300,000 liability).
Other factors determine rates, too. For example:
Coverage amount
Claims history
Deductible amount
Condition and age of the home
Location of the property
Average California homeowners insurance rates by coverage level
| Coverage ($1,000 deductible) | Average annual rate |
| --- | --- |
| $200,000 dwelling/$100,000 liability | $800 |
| $200,000 dwelling/$300,000 liability | $820 |
| $300,000 dwelling/$100,000 liability | $1,144 |
| $300,000 dwelling/$300,000 liability | $1,166 |
| $400,000 dwelling/$100,000 liability | $1,485 |
| $400,000 dwelling/$300,000 liability | $1,508 |
| $500,000 dwelling/$100,000 liability | $1,862 |
| $500,000 dwelling/$300,000 liability | $1,888 |
| $600,000 dwelling/$100,000 liability | $2,278 |
| $600,000 dwelling/$300,000 liability | $2,308 |
Average homeowners insurance rates at major CA cities
| City | Average rate | $ difference from state average ($1,166) |
| --- | --- | --- |
| Los Angeles | $1,285 | $119 more |
| Oakland | $1,227 | $61 more |
| San Bernardino | $1,211 | $45 more |
| Fresno | $1,144 | $22 less |
| Sacramento | $1,094 | $72 less |
| San Francisco | $1,076 | $90 Less |
| San Diego | $1,067 | $99 less |
| Long Beach | $1,049 | $117 less |
| San Jose | $997 | $169 less |
What is Standard Homeowners Insurance in California?
You can expect a standard level of coverage when buying homeowners insurance in California. Understanding your coverage can help you avoid surprises when filing a claim.
You might believe that your policy covers all types of disasters or perils. This, unfortunately, isn't the case.
The four levels of standard coverage with homeowners insurance include:
1. Dwelling coverage
Dwelling coverage within a homeowners insurance policy covers the actual structure or home. This is the most important coverage.
It pays the cost to repair or rebuild your house if it's damaged or destroyed.
Damage might occur after a covered hazard like an interior fire, wildfire, or natural disaster.
Dwelling coverage is comprehensive and covers the following:
Foundation
Roof
Frame
Installed fixtures like countertops and floor
Built-in appliances such as a furnace and water heater
Also, your policy covers other structures on the property. This includes a detached garage and fence.
Let's say a covered disaster destroys your detached garage or your fence. Your homeowners insurance policy helps repair or replace these structures.
When buying a policy, your coverage limit should be equal to your home's replacement cost.
2. Personal property
California homeowners insurance also covers your personal property. This refers to the belongings inside your home. It also covers belongings stored within other structures on your property.
Someone might break into your home and steal furniture, electronics, and other items.
If so, this part of the policy pays the replacement cost up to a certain amount. Or someone might break into a detached garage and steal your tools or bicycles. If so, your policy also pays this replacement cost.
In most cases, coverage for personal belongings is 50 percent to 70 percent of the coverage limit of your home.
Understand that while personal property covers stolen and damaged items, a standard homeowners insurance policy doesn't cover lost items.
You can talk to your agent about including a rider or endorsement to protect certain items against lost.
Be mindful, too, that while policies do cover jewelry that's stolen or damaged, insurance companies often limit coverage amounts for jewelry.
Review your policy for information on the types of jewelry covered under personal property. The policy will also have information on coverage amounts.
3. Loss of use
Loss of use coverage is also included in a homeowners insurance policy. This pays your additional living expenses if you have to move out the home temporarily.
You might have to live in a hotel while your home undergoes repairs. Or you may have to rent another home comparable in size and cost.
Either way, loss of use coverage pays these additional living expenses. It also covers other costs associated with loss of use such as restaurant meals.
4. Liability protection
This part of your policy protects against lawsuits for bodily injury. Someone who's injured on your property might sue. Or, you might cause damage to another person's property.
If you have to defend yourself in court or pay a court-ordered award, the policy pays both costs.
An injured party might also go to the doctor or hospital. If so, your liability protection also pays their medical bills.
Understand, though, that liability protection often starts at $100,000. This is enough for some people. But if you have a lot of assets, you might look into increasing your liability protection to $300,000.
Should I Consider Earthquake Insurance?
California is prone to earthquakes.
And unfortunately, a standard homeowners insurance policy does not provide earthquake coverage.
You should also buy separate earthquake insurance. This policy covers damage caused by an earthquake.
Keep in mind:
A standard homeowners insurance policy will cover fire damage caused by a quake. Also, a comprehensive auto insurance policy will cover a vehicle damaged by an earthquake.
But if you need to repair your home, rebuild your home, or replace personal belongings inside the home after a quake, you'll need earthquake insurance.
You can buy a separate policy from your insurance agent. Or add a rider or endorsement to your existing homeowners insurance policy. The price of earthquake coverage varies depending on the level of risk.
Should I Consider Flood Insurance?
Another thing to know is that a standard homeowners insurance policy does not cover flood damage either.
If you live in a flood zone, you'll need to buy a separate policy for flood insurance. You can buy this through the National Flood Insurance Program.
Once you have a policy, you're covered against flood damage that originates from outside the property.
A standard homeowners insurance policy only covers flood damage that originates from inside the home. So if your water heater breaks and floods your interior, your standard policy will cover the damage.
Other Things to Know About California Insurance Coverage
The Golden State is also prone to wildfires. So you might ask: Do I need a separate policy to cover wildfire damage?
The good news is that you don't need a separate policy for wildfires.
A standard policy often covers wildfires in California, too. Although you'll likely pay more for coverage if you live in an area prone to fires.
Nonetheless, always check with your insurance agent to confirm wildfire coverage before getting a policy. If you're covered, a standard policy will repair or rebuild your home. It'll also provide funds for additional living expenses.
Due to an increase in wildfires in California, some insurance companies have adjusted how they handle these incidents. So if you file a claim after sustaining damage from a wildfire, your insurance provider might not renew your policy.
Also, some insurance companies refuse to sell homeowners insurance policies in certain parts of the state.
California Fair Plan
If you're unable to get homeowners insurance, you can get coverage through the California Fair Plan.
You should also consider an insurance rider or endorsement if you own high-value personal property.
Again, standard homeowners insurance limits the coverage amount on personal property.
If you have expensive jewelry or other high-value items like art, musical instruments, or collectibles, you can increase your coverage limit. This protects these items in the event of theft or damage.
Tips for Shopping for Homeowners Insurance
Before shopping for homeowners insurance in California, consider the following tips:
1. Get multiple quotes
Homeowners insurance rates can vary depending on the provider.
As a general rule of thumb, request quotes from at least three insurance providers.
You can compare rates and coverage details. This helps you get a policy that meets your needs.
Here's a list of the California homeowners insurance companies ranked by Insurance.com:
Best California homeowners insurance companies
| Rank | Company | Score |
| --- | --- | --- |
| 1 | Chubb (ACE INA Group / Ace Limited) | 94.467 |
| 2 | USAA | 90.324 |
| 3 | Safeco | 88.516 |
| 4 | AIG (American International Group) | 86.602 |
| 5 | Liberty Mutual | 86.177 |
| 6 | Nationwide | 85.778 |
| 7 | Hartford | 85.221 |
| 8 | State Farm (no new sales as of 5/27/23) | 85.043 |
| 9 | Esurance | 84.818 |
| 10 | Allstate | 83.851 |
| 11 | Progressive | 82.69 |
| 12 | Farmers | 81.543 |
| 13 | American Family | 81.219 |
| 14 | Travelers | 79.162 |
2. Ask questions
Make sure you understand how your policy works before agreeing to coverage.
Don't hesitate to ask questions if you don't understand details about the plan. You should know what's covered under the policy, and what's not covered.
Conduct an inventory of your belongings to determine the appropriate amount of personal property coverage.
3. Ask about discounts
Some discounts can help lower your homeowners insurance premium. Customers who have more than one policy with the same provider often qualify for a discount.
You might also receive a discount if you have other protections.
For example:
Shatterproof windows
Alarm system
Smoke detectors
Fence
Deadbolt locks
4. Increase your deductible
You'll pay a deductible when you file a homeowners insurance claim.
This is what you pay out-of-pocket before your insurance pays a claim.
Deductibles often start at $500.
The lower your deductible, the higher your insurance premium. Increasing your deductible to $1,000 or $2,000 can reduce your monthly premium.
Final Word
Homeowners insurance protects your most valuable asset. But it's important to understand what's covered under a standard policy and what's not covered.
Living in California means you're also susceptible to wildfires, earthquakes, and floods.
But while standard policies cover wildfires, they don't cover earthquakes and flood damage.
Depending on where you live, your agent might recommend extra coverage to fully protect your home.