Florida Homeowners Insurance: Guide to Getting the Right Coverage
Find out what coverage you should consider as part of your homeowners insurance policy in Florida, which is susceptible to hurricanes and floods.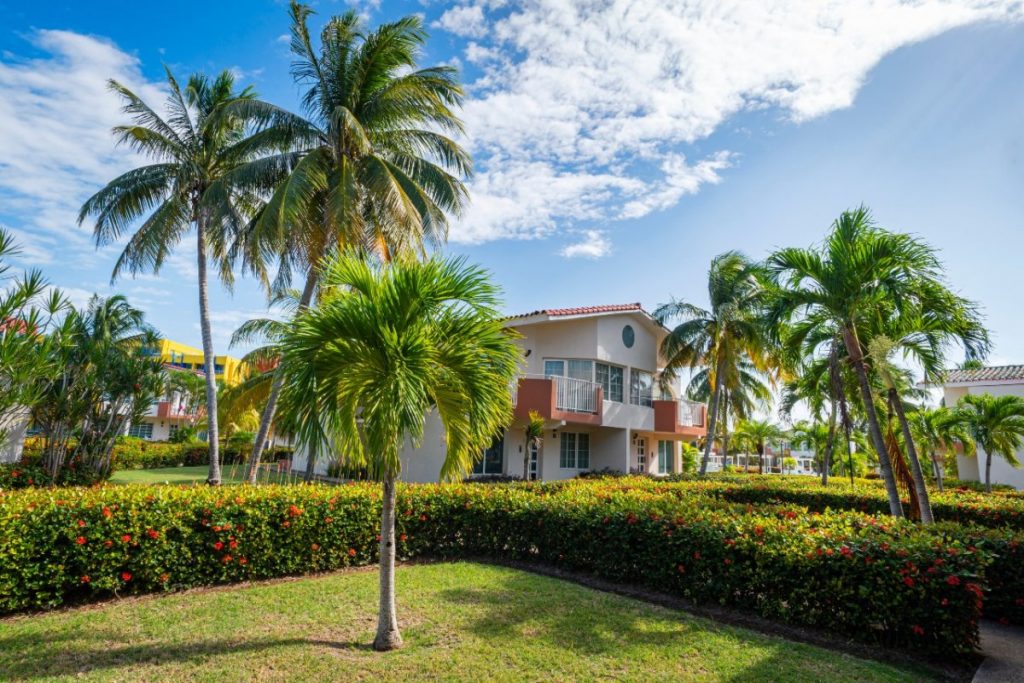 Your home is your most valuable asset. So it only makes sense to protect it with homeowners insurance. 
As you search for Florida home insurance, it's important to understand your coverage needs.
Additionally, you need adequate coverage.
Mortgage lenders often require home insurance to protect their investment. But these policies are also beneficial if you own a house outright. 
Different hazards can take place in the Sunshine State.
These include hurricanes, floods, and sinkholes.
Homeowners insurance, however, protects your home and your peace of mind.
Average Rates for Homeowners Insurance in Florida
Unfortunately, Florida is one of the most expensive states for home insurance.
Premiums vary, yet most homeowners pay (on average) $3,643 a year for home insurance. 
This is about $1,338 more than the national average.
The higher chance of certain disasters like hurricanes explains the higher rate.
That said:
Many factors affect insurance rates.
These include the building cost of a property, zip code, and the square footage. The good news is that you can take steps to reduce your insurance premium.
Average Florida homeowners insurance rates by coverage level
| Coverage level ($1,000 deductible) | Average annual rate |
| --- | --- |
| $200,000 dwelling and $100,000 liability | $2,872 |
| $200,000 dwelling and $300,000 liability | $2,876 |
| $300,000 dwelling and $100,000 liability | $3,418 |
| $300,000 dwelling and $300,000 liability | $3,643 |
| $400,000 dwelling and $100,000 liability | $3,941 |
| $400,000 dwelling and $300,000 liability | $3,962 |
| $500,000 dwelling and $100,000 liability | $4,261 |
| $500,000 dwelling and $300,000 liability | $4,287 |
| $600,000 dwelling and $100,000 liability | $4,562 |
| $600,000 dwelling and $300,000 liability | $4,576 |
Home insurance policies include a deductible, which is what you pay out-of-pocket before the insurer pays a claim.
Deductibles start as low as $500 to $1000 per incident, but can range as high as $2,500. The higher your deductible, the lower your insurance premium.
Reducing the risk of a claim also helps lower the price of homeowners insurance.
This includes installing smoke detectors, alarm systems, and sprinkler systems. Along with placing a fence around your property. 
Wind mitigation also helps.
This involves making your property more resistant to hurricane damage. Your insurer might discount your premium if you seal your roof deck or replace your current windows with shatterproof glass.
What is Standard Homeowners Insurance in Florida?
It isn't enough to buy homeowners insurance. You must understand how your coverage works. 
These policies aren't created equal.
So while you can expect some sort of standard coverage, you might have to add riders for extra coverage. 
Most home insurance policies in Florida include four basic components:
1. Dwelling coverage
Dwelling coverage protects the actual structure.
This part of the policy pays the cost to rebuild or repair your home if it's damaged or destroyed. 
Certain perils fall under this component of your policy. It will repair or rebuild your home in the event of hurricane, fire, lightning, hail, and other disasters specified in your policy. 
Dwelling coverage doesn't only protect the actual home, though. It also protects detached structures on the property.
Let's say a disaster or fire destroys a detached garage, shed, or other structure. In this event, your insurance policy covers the damage.
Your dwelling coverage amount should be enough to cover the cost to repair or completely rebuild your home.
2. Personal property coverage
Dwelling coverage doesn't protect personal belongings.
This includes belongings like furniture, clothes, or electronics. 
For this reason, standard homeowners insurance policies also include personal property coverage. This will repair or replace items destroyed by disasters like fire and hurricane. 
Personal property coverage also protects against items stolen from your home.
Keep in mind:
If you have expensive items in the home, personal property coverage only insures these items up to a certain amount. Valuables include expensive jewelry, artwork, or collectibles. 
To insure valuable pieces, you'll need to add a rider to your existing policy and increase your coverage.
In most cases, personal property coverage amounts are 50 percent to 70 percent of the dwelling coverage.
3. Loss of use coverage
In the event of a disaster, you might have to live elsewhere while contractors repair or rebuild your property. This part of your policy pays your extra living expenses.
That said:
You can use funds to stay in a hotel, or you can rent another home as you await repairs to your primary home. If you rent another dwelling, this home must be comparable in size and cost to your own home. 
This component of your policy doesn't only cover added housing expenses. It also provides funds for restaurant meals. If staying in a hotel, you'll likely eat out several times a day.
4. Liability protection coverage
Someone might become injured on your property. If so, liability coverage protects you against lawsuits. 
Your dog might bite a neighbor or a guest, or someone might slip and fall on your property.
If you're sued by an injured party, the policy covers the cost of defending yourself. 
And if you receive a court order to pay an injured party, this part of the policy pays up to a certain amount.
Liability protection also pays an injured party's medical bills.
Should You Consider Hurricane Insurance?
Fortunately, most standard homeowners insurance policies protect against hurricane damage. 
There's no such thing as "hurricane insurance," per se. So if a hurricane rips off your roof or shingles, a standard policy pays this damage.
Even so, as a Florida resident your insurance provider may recommend purchasing extra windstorm insurance for extra protection. 
There are often limits to what a standard policy pays after a hurricane.
What's worse:
Some policies might exclude hurricanes—hence the importance of understanding your coverage. 
Windstorm insurance is specific to wind and hail-related damage.
So if high winds from a hurricane blow out your windows, resulting in interior rain damage, your windstorm insurance covers the damage. 
Should You Consider Flood Insurance?
Not only should you worry about hurricanes in Florida, flooding might be an issue depending on where you live. 
Understand, too, that a standard homeowners insurance policy does not cover flood damage.
These policies only cover water damage that originates from inside the home. So if your water heater breaks and floods the property, the policy pays the damage.
Your mortgage lender will likely require flood insurance if you live in a flood zone.
You can buy a policy from the National Flood Insurance Program (NFIP). Also, some insurance carriers offer flood coverage as an optional rider or endorsement.
Should You Consider Other Coverage?
But don't only add windstorm insurance and flood insurance.
Consider other insurance riders, too. 
There's also a higher risk for sinkholes in Florida due to the moist soil.
Sinkholes can form in certain parts of the state. And unfortunately, sinkhole coverage isn't included in some homeowner insurance policies. 
You can ask your insurance carrier about sinkhole insurance.
Several major companies offer this type of endorsement. In which case, the policy will cover the home and your personal belongings in the event of this disaster.
Tips for Shopping for Homeowners Insurance
Here are a few tips for shopping for homeowners insurance in Florida:
1. Shop around
Insurance rates vary from company to company, and even from ZIP Code to ZIP Code.
Don't accept the first quote you receive.
Instead:
Get more than one quote from at least three insurance carriers. 
Compare premiums, deductibles, and coverage amounts to determine the right policy for you.
2. Know what the policy covers
Make sure you completely understand your homeowners insurance policy -- what it covers and what it doesn't cover.
Ask questions if you're unclear about a specific component of the policy. 
If necessary, buy extra riders or endorsements to ensure adequate protection.
3. Ask about discounts
Don't hesitate to ask your insurance carrier about other discounts to lower your premium.
In most cases, you'll receive a discount when bundling your insurance. 
If you buy your homeowners insurance policy from the same company that provides your car insurance or life insurance, you might qualify for a discount.
Here, the insurance company rewards your loyalty
4. Understand how deductibles work
Even though a standard homeowners insurance policy has a starting deductible of $500, hurricanes have their own deductibles. 
This is usually 1 percent to 5 percent of a property's insured value.
5. Review your policy often
Keep in mind, too, that your insurance needs can change from time to time.
To ensure you maintain adequate protection, review your policy often. Perhaps every two to three years. 
If necessary, add extra riders or increase the amount of your coverage.
Final Word
Living in Florida increases the risk of certain natural disasters. These include hurricanes, high-speed winds, floods, and sinkholes. 
Yes, a standard home insurance policy protects against a lot of possible scenarios. But you might need extra riders to completely protect your most valuable asset. 
The right amount of coverage can reduce your out-of-pocket expense. And protect your peace of mind.