Maryland Homeowners Insurance: Average Rates for Coverage
Find out how much it costs to get homeowners insurance in Maryland, in addition to the proper coverages you might consider as part of your policy.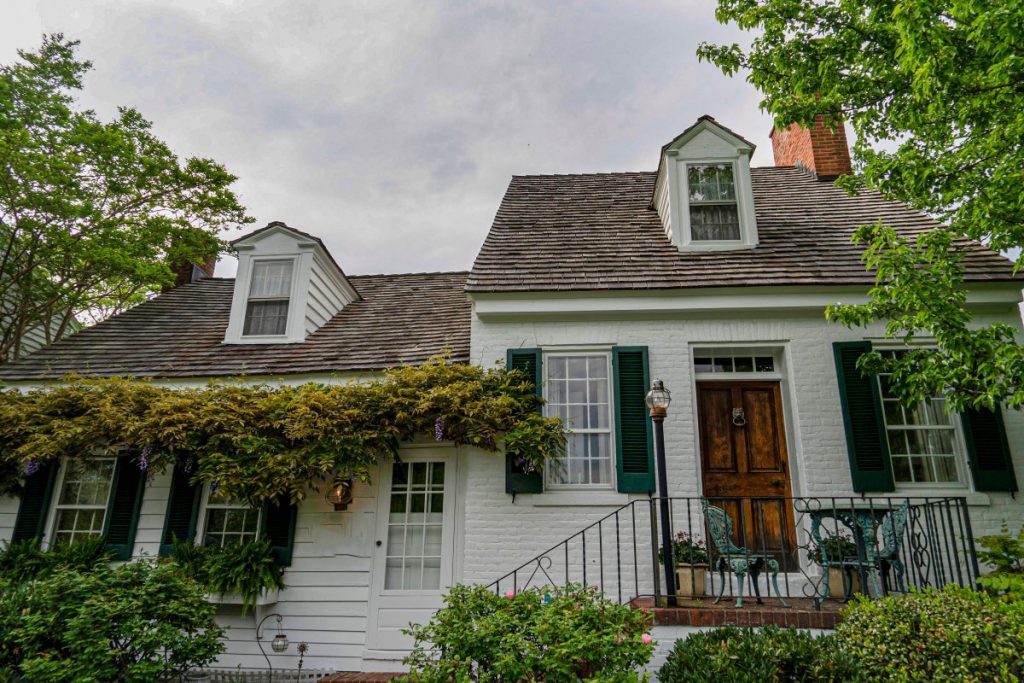 Homeowners insurance in Maryland protects your property from damage. This includes fire, theft, and natural disaster.
Your mortgage lender will likely require a policy if you have a mortgage. This protects their investment. But this isn't the only reason to secure home insurance.
A policy serves to your benefit, too.
It protects your most valuable asset. So even if you've paid off your house, getting a policy can reduce your out-of-pocket cost in the event of disaster.
Home insurance policies aren't always easy to understand, though. They don't cover every possible disaster. And sometimes, you need supplementary coverage.
Are you shopping for homeowners insurance in Maryland? If so, here are the average rates to expect based on the proper coverage needed for your Maryland home.
Average Maryland Homeowners Insurance Rates
Maryland is one of the least expensive states for home insurance. Premiums average about $1,518 a year.
Coverage does vary by city and provider, though.
So while an insurance company like Progressive or Allstate might charge one premium. Other companies like Nationwide or Liberty Mutual might charge more or less.
Since Maryland insurance also varies by city, you can expect to pay more in certain areas.
For example, homeowners in Baltimore often pay about $1,090 more than the state's average.
Average cost of homeowners insurance in major MD cities
| City | Average Rate |
| --- | --- |
| Bethesda | $1,514 |
| Frederick | $1,534 |
| Rockville | $1,537 |
| Silver Spring | $1,546 |
| Gaithersburg | $1,583 |
| Columbia | $1,675 |
| Ellicott City | $1,717 |
| Waldorf | $1,951 |
| Glen Burnie | $1,983 |
| Baltimore | $2,608 |
Be mindful, too, of other factors that influence home insurance in Maryland.
Factors that can increase or decrease your rate include:
Cost to rebuild your home
Square footage of your home
Age and condition of the property
Local crime rate
Risk of natural disasters such as hurricanes and tornadoes
Deductible amount
Average Maryland homeowners insurance rates
| Coverage level ($1,000 deductible) | Average annual rate |
| --- | --- |
| $200,000 with $100,000 Liability | $1,111 |
| $200,000 with $300,000 Liability | $1,124 |
| $300,000 with $100,000 Liability | $1,503 |
| $300,000 with $300,000 Liability | $1,518 |
| $400,000 with $100,000 Liability | $1,934 |
| $400,000 with $300,000 Liability | $1,951 |
| $500,000 with $100,000 Liability | $2,407 |
| $500,000 with $300,000 Liability | $2,425 |
| $600,000 with $100,000 Liability | $2,874 |
| $600,000 with $300,000 Liability | $2,893 |
How Does Home Insurance in Maryland Work?
The first step to understanding Maryland home insurance is to know what's covered under your policy. And equally important, what's not covered.
Sadly, some homeowners never read their insurance policy. Others don't even think about their policy until a disaster happens.
A standard homeowners insurance policy provides four basic levels of coverage:
1. Dwelling coverage
Dwelling coverage is a key component of home insurance.
This part of the policy protects the actual structure. This also includes attached structures like a garage or porch.
If fire or natural disaster destroys your home, or if you're the victim of theft, the dwelling coverage part of your policy protects you. But dwelling coverage isn't limited to attached structures.
This part of your policy also provides provisions for "other structures."
This can include a detached garage, shed, or fence on the property. If a covered peril damages these structures, the policy will pay the repair or replacement cost.
When shopping for home insurance in Maryland, make sure your dwelling coverage is equal to the replacement cost of your home. This ensures enough coverage to completely rebuild your home in a worst-case scenario situation.
Coverage for other structures is often 10 percent of your dwelling coverage.
2. Personal property coverage
Replacing your personal property after theft or natural disaster will likely be the next biggest expense.
A standard home insurance policy also provides replacement of these items.
This includes clothes, furniture, electronics, and other items. In most cases, personal property coverage is about 50 percent of dwelling coverage.
But while the policy offers this level of coverage, many policies limit coverage for specific items. This is why it's important to familiarize yourself with your policy.
For example, your policy might cover jewelry damaged by a covered peril. But only up to $1,500.
The good news:
There's the option to add a rider to your policy.
By doing so, you can increase your personal property coverage limit. This allows you to insure high-value items for their full amount. You can also include a rider to cover lost items.
High-value items might include jewelry, musical instruments, artwork, and collectibles.
As a tip, get items appraised before increasing your personal property coverage. You should also maintain a detailed list of high-value items accompanied by photos.
3. Loss of use coverage
Another excellent feature of standard homeowners insurance is loss of use coverage.
You might have to live elsewhere while your home undergoes repairs. If so, loss of use will pay your extra living expenses.
This includes staying in a hotel or renting another home. This coverage is often 20 percent of dwelling coverage.
As a bonus, loss of use also covers other living expenses such as restaurant meals.
4. Liability coverage
You also need protection in the event that someone becomes injured on your property, or if you cause damage to another person's property.
Standard home insurance also provides liability protection. This component of insurance will cover any legal or medical bills you're liable for, with coverage limits starting around $100,000.
You can, however, increase your liability coverage.
Many insurers allow customers to increase this coverage up to $500,000. A higher amount is worth considering if you have a lot of assets.
How Do Insurance Deductibles Work?
Having home insurance in Maryland doesn't mean you'll avoid out-of-pocket expenses when filing a claim.
It's common for home insurance policies to have deductibles. This is the amount you pay out-of-pocket before your policy covers a claim.
With regard to home insurance, deductibles often start at $500 per claim.
Policies are customizable, though. You can increase your deductible to $1,000, $2,000, or $2,500.
Should I Get Hurricane Insurance?
Maryland is on the Atlantic coast.
So you might ask:
Do I need hurricane insurance?
There's a higher risk for hurricanes on coastlines, and unfortunately, these storms can cause extensive damage to properties.
The good news is that standard home insurance policies often cover hurricane damage.
Although covered, hurricanes will often have their own deductible. This amount is typically 2 percent to 5 percent of the home's insured value.
You should speak with your agent to confirm whether your policy covers hurricanes.
In some instances, insurance providers have excluded hurricanes and wind damage from policies. This is more common in areas hit hard by hurricanes in recent years.
One option is to buy separate windstorm coverage. This type of policy specifically covers damage caused by hurricanes and tornadoes.
Should I Get Flood Insurance?
You should also give thought to buying flood insurance.
Keep in mind:
A standard homeowners insurance policy does not cover flood damage.
If you live in a flood zone, your mortgage company will likely require flood insurance. But you can buy a policy even if you don't live in a flood zone.
These policies cover damage caused by water that originates outside of your home. It also covers flood damage caused by a hurricane.
Unfortunately, if a hurricane blows off your roof or breaks a window resulting in interior flooding, a standard policy will not cover the damage.
You can buy flood insurance through the National Flood Insurance Program. Sometimes, insurance providers can add a flood rider to existing home insurance policies.
Tips for Shopping for Homeowners Insurance
Looking to save money on Maryland homeowners insurance? Here are a few tips and strategies to find a policy at the most affordable price.
Compare rates
The same way you shop around and compare prices when buying a car, electronics, and other valuables, you should also compare prices when shopping for home insurance.
This is important because rates can vary from company to company.
Ideally, you should get free rate quotes from two to four providers.
You can compare premiums, coverage, and deductibles.
Bundle your policy
Consider getting a home insurance policy with a company you have an existing relationship with.
Many insurance providers reward loyalty.
Consider buying a policy through a company that provides your auto insurance, life insurance, or health insurance.
Inquire about discounts
You might also qualify for discounts to further reduce your premium.
This includes a discount for making your home more secure with an alarm system or a fence.
Some insurers will also discount your policy if you have a monitored fire alarm and deadbolt locks. You can also ask about discounts for automating your payments or going paperless.
Increase your credit score
Did you know that a good credit score also helps you get a lower home insurance premium?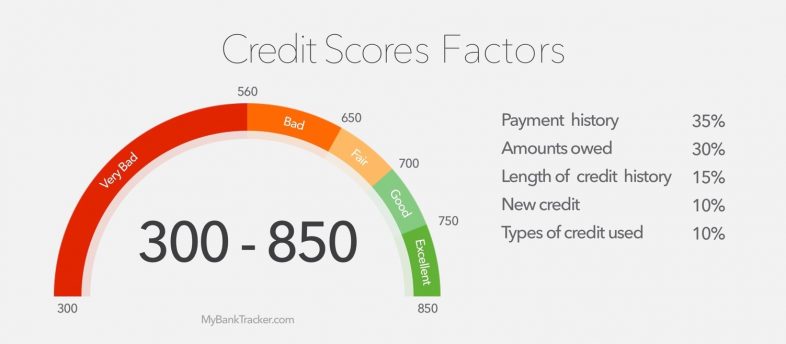 Some companies use credit scores to determine rates.
To improve your score, pay your bills on time and pay down debt.
Final Word
Homeowners insurance in Maryland protects not only your structure. It also protects your personal belongings.
But it's important to understand how coverage works. You should also receive adequate coverage limits.
Getting a policy is the best way to protect your assets. But don't stop with home insurance.
Talk with your agent and get advice on getting additional coverage. These include riders for high-value items, flood insurance, and extra windstorm protection.