Massachusetts Homeowners Insurance: Averages Rates for Proper Coverage
Find out how much it will cost for homeowners insurance in Massachusetts based on coverage level, location and more. See what optional coverages to consider.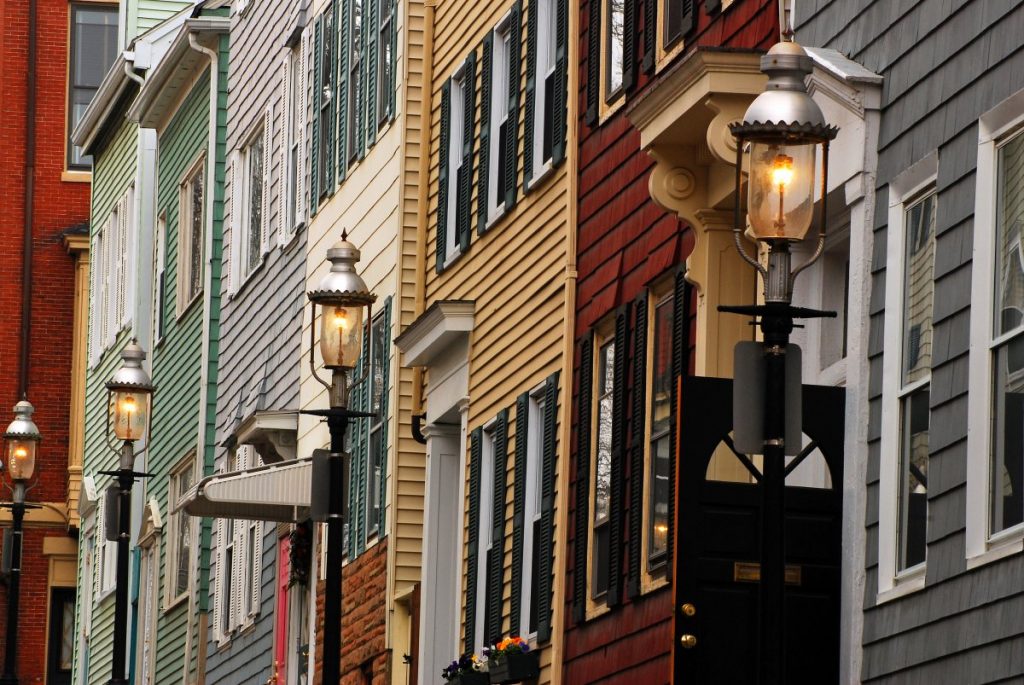 Homeowners insurance in Massachusetts can provide financial relief after disasters like major storms, a fire, theft, vandalism, and other perils.
Your home provides a roof over your head and a comfortable place for your family to live. So naturally, you'd want to repair it after one of these events.
But while homeowners insurance in Massachusetts protects you, it doesn't cover everything.
Here's what you need to know about coverage and limits.
How Much Is Homeowners Insurance in Massachusetts?
The average homeowners insurance rate in Massachusetts is $1,190 per year ($200,000 dwelling coverage with a $1,000 deductible).
Now:
Your premium might be more or less depending on other factors, though.
Insurance companies will consider different components when quoting a rate.
This includes:
the age and location of the property
the square footage of the home
local crime rates
Average homeowners insurance rates in major MA cities
| City | Average annual rate |
| --- | --- |
| Boston | $1,295 |
| Cambridge | $1,011 |
| Lowell | $1,062 |
| Springfield | $1,128 |
| Worcester | $1,062 |
Standard Homeowners Insurance in Massachusetts
Homeowners insurance isn't a requirement, so you can choose to skip coverage. But this isn't recommended.
Now, if you're financing your home through a bank or mortgage company, your lender will require a policy.
They provided the loan and they want to protect their investment.
Once you pay off the loan, you can keep home insurance or cancel it. But even if you don't owe a mortgage, it makes good financial sense to retain homeowners insurance.
If you add up the value of everything you've accumulated over the years, it can cost tens of thousands of dollars to replace your belongings.
On top of this, the cost to repair your home without insurance can be enormous.
This is why you need a policy.
When you apply for homeowners insurance in Massachusetts, you can expect the following coverage:
1. Dwelling coverage
Also referred to as property coverage, this part of the policy protects the actual home and attached structures. Attached structures include a porch and a garage.
Dwelling coverage amounts vary depending on the home. As a general rule of thumb, you should acquire enough dwelling coverage to rebuild your home.
This policy also covers other structures on your property. This refers to standalone detached structures like a fence or shed.
So if someone breaks into a detached shed or garage and steals your belongings, the policy pays up to the replacement cost.
You're also protected if a storm damages a fence on your property, or if a detached structure catches on fire.
Coverage for other structures is 10 percent of your dwelling coverage.
2. Personal property coverage
During a burglary, a theft might steal hundreds or thousands of dollars of your personal belongings. Or a storm or fire might damage or destroy your belongings.
This is where personal property protection helps.
This part of your coverage pays the cost to repair or replace belongings lost or damaged by a covered peril.
Personal property coverage ranges from 50 percent to 70 percent of dwelling coverage.
Different types of personal belongings fall under this protection. These include:
furniture
electronics
clothes
jewelry
artwork
musical instruments
collectibles
When getting homeowners insurance in Massachusetts, it's important to first take inventory of your belongings. If you have high-value items in the home, you likely need a rider or special endorsement.
This is add-on protection that can replace up to the full value of certain items. This is vital because some policies will only pay up to $1,500 per item.
To illustrate, if your wedding ring is worth $5,000 and you only have standard coverage, the policy will only reimburse up to $1,500. But if you add a rider, the policy might pay the full replacement value.
Riders aren't only beneficial for jewelry. You can also add extra coverage for musical instruments, collectibles, furs, and, artwork.
3. Loss of use coverage
This part of homeowners insurance doesn't receive a lot of attention.
However, loss of use helps pay temporary living expenses if you have to vacate the home.
After a major event, some homeowners must live in a hotel or rent another home while their primary home undergoes repairs. This added expense creates a burden.
But fortunately, insurance policies will reimburse up to a certain amount. Loss of use coverage is typically 20 percent of dwelling coverage.
4. Liability coverage
A visitor might hurt themselves on your property.
In which case, they might sue to have their medical bills covered and receive a court-ordered award.
With liability coverage, you're protected against these types of incidents.
This part of your policy not only pays an injured person. It also protects you if you cause damage to another person's property.
Standard policies start with $100,000 of liability. But you can increase your coverage up to $500,000.
What Are Insurance Deductibles?
Although you'll make monthly or yearly home insurance premiums, you'll also pay a deductible when filing a claim with your home insurance company.
Deductibles for homeowners insurance in Massachusetts can start as low as $500. If you're looking for a cheaper premium, you can raise your deductible to $1,000, $2,000, or $2,500.
You'll pay your deductible before your insurance pays a claim.
Should I Consider Flood Insurance?
It only takes a small amount of water to cause thousands of dollars of damage to your home.
Living in Massachusetts means you'll likely encounter extremely low temperatures in the winter. This increases the likelihood of frozen pipes, which could burst and cause water damage.
Fortunately, standard home policies cover water damage caused by a burst pipe or a broken appliance.
Standard policies, however, don't cover water damage from a weather-related event.
If you live on the coast, there's a higher risk of flooding. Your mortgage company will provide information about whether you live in a flood zone.
If so, you'll need to get flood coverage through the National Flood Insurance Program or your home insurance company.
Flood insurance varies, but ranges around $500 to $600 a year.
You can also get coverage if you live outside a flood zone. Given the lower risk in this scenario, you'll likely pay less for a policy.
Flood insurance provides added protection and peace of mind. Without flood insurance, you're responsible to pay for weather-related water damage yourself. The sooner you get flood insurance the better.
In most cases, you must have the policy for at least 30 days before the insurer pays a claim.
Do I Need Hurricane or Windstorm Protection?
Massachusetts is located on the coast. So there's the risk of hurricanes and other types of storms like nor'easter's. Both can cause significant wind damage.
The good news is that a standard home insurance policy will often cover hurricane and windstorm damage.
Just know that these types of claims typically involve a separate deductible. These deductibles are usually between 1 percent and 5 percent of the home's insured value.
Keep in mind, though, insurance providers vary.
So while some policies may include hurricane and windstorm protection as standard, other policies might exclude this type of damage.
This can happen in an area prone to nor'easter and similar storms. In this situation, you can purchase separate windstorm protection.
Ways to Save on Homeowners Insurance
Homeowners insurance can cost more than $1,000 a year depending on where you live.
Even though prices vary from company to company, there are ways to get the best deal.
Shop around
Call multiple insurance companies to get price quotes.
You can provide details about the property and receive a quote in a matter of minutes.
You can also ask friends and relatives to recommend good insurance companies, as well as check online reviews.
As a general rule of thumb, get at least three quotes from different insurance companies.
Make your home safer
Take steps to make your home disaster resistant to lower your premium.
Installing shatterproof glass, deadbolt locks, an alarm system, a fire alarm, and a fence reduces the likelihood of filing a claim.
Get your home insurance with the same insurer
Several home insurance companies sell different types of policies. If you have auto insurance with a particular company, see if you can add a home insurance policy.
This is known as bundling your policies.
Ask about other discounts
You might also qualify for other insurance discounts.
Some companies will offer lower premiums if you work in certain occupations or maintain a high credit score.
Having a fire extinguisher on the property can also help you save money.
Final Word
Homeowners insurance in Massachusetts is designed to protect your biggest asset in the event of theft or damage.
But insurance policies aren't created equal.
So it's important to shop around, ask questions, and understand your coverage.
This alleviates surprises and ensures you're protected when the unexpected happens.