Ohio Homeowners Insurance: Averages Rates for Proper Coverage
Find out how much you'll pay for homeowners insurance in Ohio (on average) based on coverage level, location, and insurer so that you know how to find savings.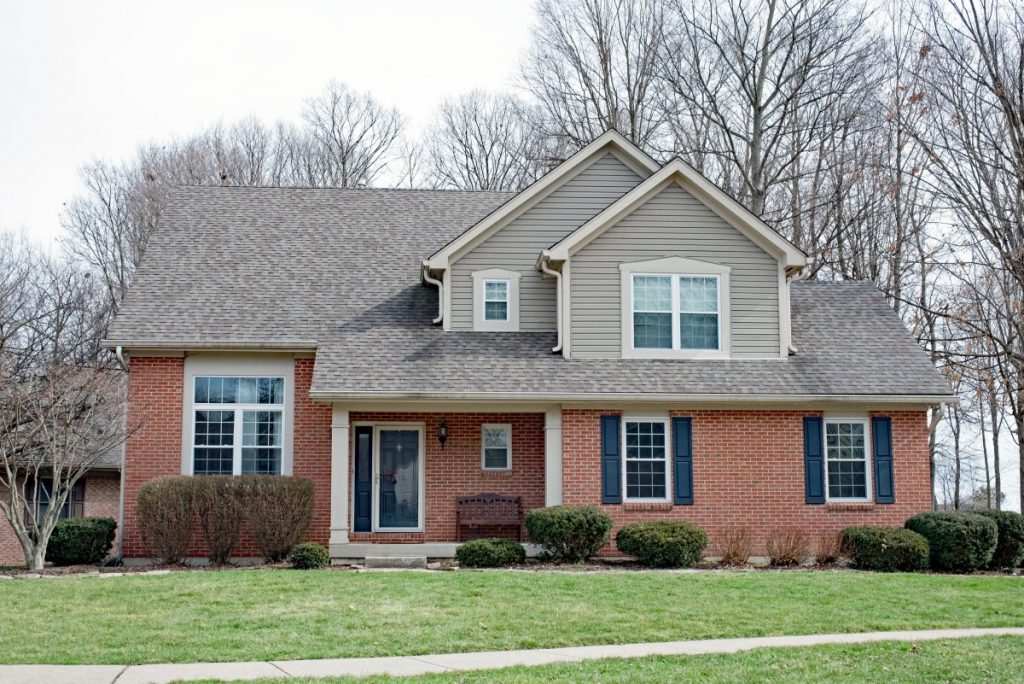 Homeowners insurance in Ohio is a policy that protects your home in the event of a loss.
Your home is your biggest asset, yet a lot of things can threaten it. There's the risk of a burglary, and other events like a storm or fire can cause damage.
Homeowners insurance helps replace your belongings and repairs your home after a covered peril, but it isn't one-size-fits-all.
You can expect a basic level of coverage.
Yet, there's also the option to add extra coverage based on your individual needs.
Here's what you need to know when shopping for homeowners insurance in Ohio.
Average Homeowners Insurance in Ohio
Insurance rates vary by city and state.
If you live in Ohio, you can expect an average home insurance rate of $1,323 a year.
Keep in mind:
This rate is based on $300,000 of dwelling and liability coverage.
Your rate might be higher if you increase your coverage.
Other factors also influence insurance premiums. These factors include:
square footage of the home
condition of the home
local crime rates
deductible
safety features
You have several options for homeowners insurance in Ohio. So it's important to shop around and compare quotes to ensure you're getting the best rate.
Average homeowners insurance rates by major OH city
| City | Average annual rate |
| --- | --- |
| Cincinnati | $2,102 |
| Akron | $1,595 |
| Canton | $2,000 |
| Cleveland | $2,025 |
| Columbus | $2,077 |
| Dayton | $2,200 |
| Toledo | $2,236 |
| Youngstown | $2,235 |
Average OH homeowners insurance rates by coverage level
| Coverage Set | Average annual rate |
| --- | --- |
| $200,000 with $100,000 Liability | $1,599 |
| $200,000 with $300,000 Liability | $1,612 |
| $300,000 with $100,000 Liability | $2,093 |
| $300,000 with $300,000 Liability | $2,107 |
| $400,000 with $100,000 Liability | $2,564 |
| $400,000 with $300,000 Liability | $2,496 |
| $500,000 with $100,000 Liability | $2,830 |
| $500,000 with $300,000 Liability | $2,843 |
| $600,000 with $100,000 Liability | $3,211 |
| $600,000 with $300,000 Liability | $3,220 |
What Does Homeowners Insurance in Ohio Cover?
Everyone hopes that nothing ever happens to their home. Like is unpredictable, though, so have home insurance makes good financial sense.
Repairing your house after a covered peril can be costly. And without home insurance, you'll have to pay this expense out of your own pocket.
Homeowners insurance in Ohio, on the other hand, provides peace of mind.
These policies protect against the following:
windstorms
hailstorms
fire and lightning
damage by car or aircraft
explosions
vandalism
water damage from pipes or appliances
Standard coverage with every policy includes:
1. Dwelling coverage
This part of your homeowners insurance policy protects against property damage. In other words, if a covered peril damages or destroys your home, the policy pays the repair or replacement cost.
Dwelling coverage protects the actual structure, as well as attached structures.
Attached structures include a porch and garage. The policy also covers "other structures" or detached structures on the property.
You need enough dwelling coverage to completely rebuild your house after a major disaster.
Keep in mind:
If you make significant improvements to your home, you'll likely need to increase your dwelling coverage.
Other structures include a detached garage, a detached shed, and even a fence on the property. Coverage for other structures is 10 percent of your dwelling coverage.
2. Personal property coverage
If theft or damage results in loss of personal property, your policy will also pay to replace these items.
Personal property coverage is usually 50 percent to 70 percent of your dwelling coverage.
It protects against a variety of items in the home. For example:
clothes
furniture
electronics
jewelry
collectibles
antiques
One thing to keep in mind about personal property coverage is that it doesn't offer full protection for high-value items.
In most cases, a standard policy will only reimburse items up to a certain amount. This minimum can range from $1,000 to $2,000 depending on the policy.
If you have high-value items such as expensive jewelry, collectibles, or artwork, you'll need to add an insurance rider or special endorsement to your policy. This allows you to insure high-value items up to their replacement cost.
3. Personal liability
Home insurance also protects against injuries on your property. A visitor might trip and hurt themselves.
If they require medical care, you might be liable for their medical expenses.
Fortunately, personal liability picks up the tab.
In addition, liability covers court-ordered rewards you're required to pay an injured party.
Personal liability isn't one-size-fits-all either. Standard policies include about $100,000 of liability protection. To increase your protection, talk to your insurance provider about raising your coverage limit to $300,000 or $500,000.
4. Additional living costs
Extensive damages to your home might require moving out on a temporary basis.
This can happen if you need to completely rebuild your home after a disaster. But even if you move out, you're still responsible for the mortgage payment.
Additional living costs or loss of use coverage helps cover the cost of temporary housing. It provides reimbursement for staying in a hotel or renting another property.
Loss of use or additional living coverage is 20 percent of dwelling coverage.
How Do Home Insurance Deductibles Work?
One way to lower your home insurance premium is to choose a higher deductible.
The deductible is your out-of-pocket cost when filing a claim. You must pay your deductible before your insurance company pays a claim.
Deductibles vary, but often range from $500 to $2,500.
Some homeowners choose a lower deductible to pay less out-of-pocket when filing a claim.
However, lower deductibles typically have higher premiums.
You'll pay less monthly with a higher deductible. Just make sure you have enough cash in reserves to pay the higher amount when filing a claim.
Should I Consider Flood Insurance?
Be mindful that a standard homeowners insurance policy does not cover every disaster.
For example, don't expect your home insurance policy to cover floods.
A severe storm can cause local flooding, in which case water can seep into your home. It only takes about 1 inch of water to cause major damage to a property.
If you don't have flood insurance, you'll have to repair the home yourself.
If you live in a flood zone, your home mortgage company will require a flood policy. You can purchase a policy through the National Flood Insurance Program. Or ask your insurance provider to add a flood rider to your current policy.
Flood insurance is relatively inexpensive, costing about $600 a year.
So even if you don't live in a flood zone, you might consider getting a policy—just in case.
Although standard home insurance doesn't cover water damage that originates from outside the home. It does cover water damage that originates from inside the home. If your water heater breaks or a pipe bursts, your insurance policy will pay the repair cost.
Should I Consider Windstorm Protection?
Ohio has a history of tornadoes.
Wind and hail from these storms can cause major damage to homes and destroy personal belongings.
In most cases, homeowners insurance will cover tornado damage.
But it's important to familiarize yourself with your policy and understand your coverage.
Sometimes, insurance providers will exclude windstorm damage from policies. This includes damage caused by tornados and hurricanes. If your policy doesn't cover tornado damage, one option is to purchase separate windstorm protection.
Tips for Getting Home Insurance in Ohio
Here are a few tips when shopping for homeowners insurance in Ohio.
Get multiple quotes
Many insurance companies will provide free rate quotes. You can get a quote by providing the property address and property details.
Get at least three to four free rate quotes before choosing a home insurance company.
Reinforce your house
Upgrading your house with better materials can help you qualify for a lower premium.
This includes installing roofing material designed to withstand strong storms, as well as shatterproof glass.
Get an alarm
Safety features can also help you qualify for a discount.
Many insurance providers will offer a discount if you have an alarm system, deadbolt locks, a fence, and a monitored fire alarm.
Maintain good credit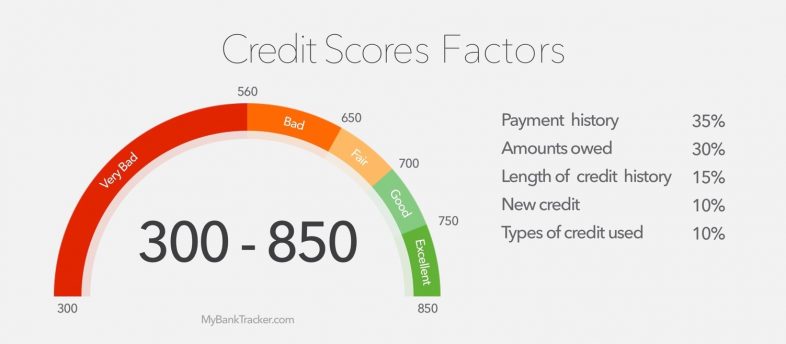 A high credit score is another way to get a discount.
Typically, homeowners with the highest credit scores pay the least for homeowners insurance.
If you have a good track record of paying other bills, you'll likely pay your home insurance on time, too.
Bundle your insurance
It's also a good idea to get home insurance through the company that provides your auto insurance, health insurance, or life insurance.
Insurance companies want to retain your business.
They'll offer lower rates when you have multiple policies with their company.
Get adequate coverage
Although less coverage will result in a lower insurance premium, insufficient coverage can costs more in the long run.
So make sure you're adequately protected.
Review your insurance needs with your agent and choose enough coverage based on your situation.
Final Word
Homeowners insurance in Ohio is relatively inexpensive and offers four basic levels of coverage.
But depending on your circumstances, you might need to increase your coverage limits, add riders, or get extra policies to protect your most valuable investment.
Sufficient coverage provides peace of mind and reduces your out-of-pocket expense when filing a claim.