Virginia Homeowners Insurance: A Guide for Getting the Right Coverage
Find out how much is typically costs for homeowners insurance in Virginia depending on your city and the proper coverage you might need to protect your home.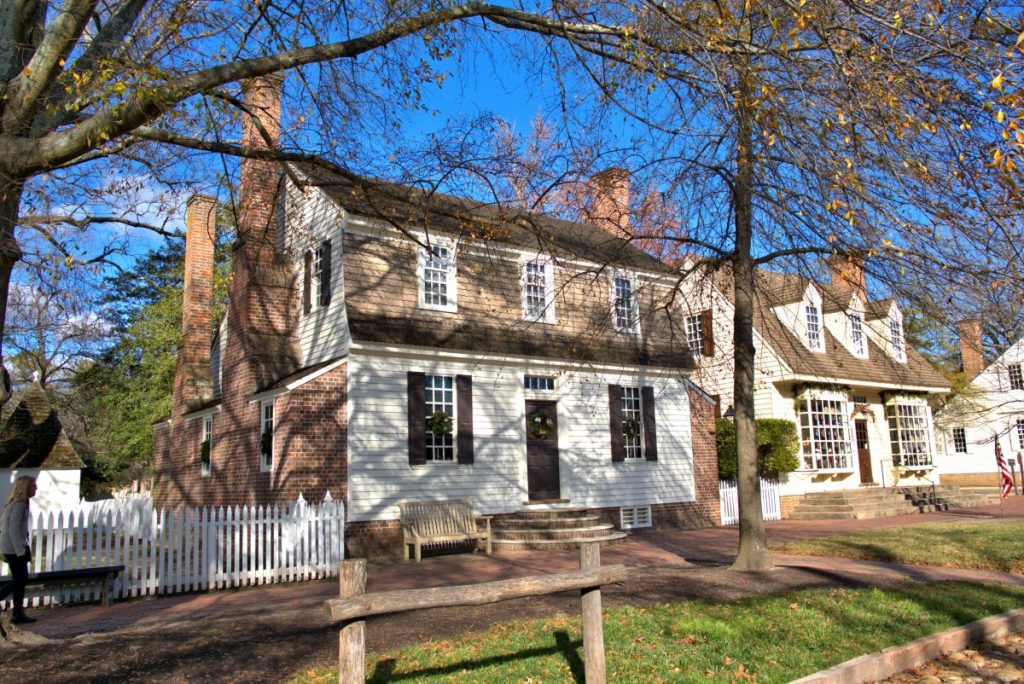 Homeowners insurance in Virginia is a policy that protects your house.
It covers you against losses and damages caused by various events. Covered perils include fire, theft, and natural disaster.
But while home insurance is common, and often required when financing a home, some homeowners don't fully understand their coverage.
Knowing what your policy covers and what it doesn't cover can prevent costly surprises.
So, if you have a homeowners insurance policy in Virginia, or if you're thinking about buying one, here's what you need to know about coverage and rates.
Average Rate of Homeowners Insurance in Virginia
Homeowners insurance premiums vary depending on where you live. You'll pay more or less depending on the state. Also, you might pay more depending on the city within a state.
In Virginia, homeowners pay an average annual rate of $1,956 ($300,000 dwelling coverage/$1,000 deductible/$300,000 liability). This is about 15 percent lower than the national average.
Average Virginia homeowners insurance rates by coverage level
| Coverage level ($1,000 deductible) | Average annual rate |
| --- | --- |
| $200,000 dwelling/$100,000 liability | $1,474 |
| $200,000 dwelling/$300,000 liability | $1,495 |
| $300,000 dwelling/$100,000 liability | $1,933 |
| $300,000 dwelling/$300,000 liability | $1,956 |
| $400,000 dwelling/$100,000 liability | $2,312 |
| $400,000 dwelling/$300,000 liability | $2,323 |
| $500,000 dwelling/$100,000 liability | $2,588 |
| $500,000 dwelling/$300,000 liability | $2,618 |
| $600,000 dwelling/$100,000 liability | $2,921 |
| $600,000 dwelling/$300,000 liability | $2,947 |
Average homeowners insurance rates in major VA cities
| Major VA city | Average rates |
| --- | --- |
| Arlington | $1,663 |
| Alexandria | $1,705 |
| Falls Church | $1,707 |
| McLean | $1,719 |
| Fairfax | $1,726 |
| Reston | $1,727 |
| Annandale | $1,738 |
| Lynchburg | $1,787 |
| Fredericksburg | $1,809 |
| Newport | $1,810 |
| Halifax | $2,033 |
| Richmond | $2,163 |
| Williamsburg | $2,188 |
| Suffolk | $2,451 |
| Chesapeake | $2,615 |
| Hampton | $2,645 |
| Norfolk | $2,869 |
| Virginia Beach | $3,126 |
Although rates tend to be cheaper in the state, homeowner insurance rates are often higher in cities along the coastline.
Homes near the coast are at higher risk for hurricane damage. You can expect to pay more for homeowners insurance if you live in any of the following cities.
Virginia Beach
Norfolk
Chesapeake
Hampton
Suffolk
Williamsburg
Newport News
Virginia Beach is the most expensive for homeowners insurance.
Location isn't the only factor that determines home insurance rates, though.
Other factors that influence your cost include:
Square footage
Age and condition of the home
Deductible amount
Home safety features
Local crime rate
What Does Homeowners Insurance in Virginia Cover?
When buying homeowners insurance, your insurance agent will likely explain your policy. But don't expect them to explain every single detail.
Ultimately, it's your responsibility to review your policy and understand your coverage limits.
Some homeowners believe that their policy will cover everything. This isn't the case.
Standard homeowners insurance in Virginia does offer a lot of protections. But as you review your policy, you'll find that these protections often come with limits.
The four levels of coverage you can expect include:
1. Dwelling coverage
Dwelling coverage is likely the most important feature of home insurance policies. This coverage protects the actual structure.
If your home becomes damaged in a fire, storm, or if you're the victim of theft, dwelling coverage helps cover the cost to repair your home or completely rebuild the structure.
Other structures on your property also fall under dwelling coverage. These can include a fence, a shed, and a detached garage. The amount of dwelling coverage varies from policy to policy. As a general rule of thumb, your dwelling coverage should equal your home's estimated replacement cost.
As far as other structures, the coverage amount is often 10 percent of your dwelling limit.
2. Personal property coverage
You also need coverage to protect your personal belongings.
Fortunately, you don't have to buy a separate policy.
Homeowners insurance in Virginia also offers personal property coverage. The amount of coverage is often between 50 percent and 70 percent of your dwelling limit.
The policy will repair or replace personal items damaged by a covered peril. Belongings that fall under personal property include clothes, furniture, electronics, and other items.
Understand, though, your insurance policy will likely limit coverage on certain items.
For example, your policy might only cover up to $1,500 to replace jewelry damaged by a covered peril.
3. Liability coverage
In a perfect world, no one would become injured on your property. Nor would you cause damage to another person's property.
Life happens, though.
And if someone is hurt on your property you might be liable for legal and medical expenses.
If so, your liability coverage helps cover this expense. It also pays damages you cause to someone's property.
Most standard homeowners insurance policies start with $100,000 of personal liability coverage. But there's the option to increase your coverage to $300,000 or more. If you have a lot of assets, you can increase your liability coverage to $500,000 for added protection.
4. Loss of use coverage
In the event of severe damage to your home after a fire or natural disaster, you might have to move temporarily.
Staying in a hotel or renting another home is costly. But fortunately, you don't have to pay the entire cost out-of-pocket.
Loss of use coverage pays your extra living expenses while your home undergoes repairs.
This coverage is usually 20 percent of your dwelling limit. But it doesn't only cover hotel stays and rent. It also pays other living expenses associated with a temporary move. This includes restaurant meals.
Should I Consider Hurricane Insurance?
Living in Virginia means an increased risk of hurricanes.
Hurricanes can cause significant wind and water damage to properties. So you might question whether you need hurricane insurance.
Understand, though, that hurricane insurance isn't sold as a separate policy. Most standard homeowner insurance policies include hurricane protection. Just know that hurricanes have a separate deductible.
The deductible for hurricanes is usually a percentage of the home's insured value. This is usually 2 percent to 5 percent.
But while you're covered against this natural disaster, home insurance companies may limit your coverage.
In rare cases:
Insurance companies might even exclude hurricane and wind damage from their policies. This can happen if you live in an area recently hit hard by storms.
Given these limits, one option is to buy extra windstorm coverage.
This coverage protects against damage to a property and personal belongings due to wind. Thus helping to reduce your out-of-pocket expense.
Should I Consider Flood Insurance?
Keep in mind, too, that a standard home insurance policy does not cover flood damage.
The only exception:
When water damage originates from inside the home. This includes damage from a burst pipe or a broken water heater.
Getting separate flood insurance is worth considerating if you live in Virginia. Especially since the area is prone to hurricanes. Interestingly, any flood damage caused by a hurricane isn't covered by a homeowners insurance policy.
In this case, you would need a separate flood insurance policy to cover the damage. You can buy flood insurance through the National Flood Insurance Program.
Or, talk with your home insurance agent to see if you can add flood insurance to your existing policy.
Other Insurance Coverage to Consider
As previously mentioned, a standard home insurance policy does cover personal belongings like jewelry.
Even so, policies often limit the coverage for certain personal property. So consider increasing your personal property coverage if you own high-value items.
Talk with your agent to see if this is necessary. An additional rider is worth consideration if you have expensive jewelry, artwork, collectibles, or antiques in the home.
By adding a rider, you can possibly insure certain items for their full value.
Let's say you own jewelry worth $10,000 and it's damaged by a covered peril. Instead of only getting $1,500 for the jewelry—which is the most many standard policies cover—you can raise your limit of liability and receive more from the insurance company.
In addition, some insurance companies offer riders to cover lost items.
Since some valuables appreciate, get periodic appraisals of certain items and use this information to determine whether you should increase your personal property limit.
It also helps to take inventory and photos of your high-value items. This can speed the insurance claims process.
Tips for Shopping for Homeowners Insurance in Virginia
Here are a few tips to help you shop and save on homeowners insurance:
Contact multiple agents
Homeowners insurance premiums can also vary by insurance provider. Speak with three or four insurance agents to request a free rate quote.
You can also ask agents about discounts.
You might qualify for a discount if your home has safety features. These include an alarm system, deadbolt locks, or a fire detector.
Bundle
You can also save by bundling your policies.
Do you have car insurance, life insurance, or health insurance?
See if your current providers also offer home insurance.
Deductible
Increasing your home insurance deductible can also help you snag a better rate.
Deductibles can start as low as $500.
But if you increase your deductible to $1,000 or $2,000, you can reduce your monthly premium.
Make sure you have enough cash in savings before increasing your deductible to avoid any hardship when filing a claim.
Final Word
Home insurance in Virginia can protect your most valuable asset and provide peace of mind.
Yet, home insurance policies aren't one and the same.
So it's important to understand your coverage and shop around to get the best rate.
Also, given the risk for hurricanes in the state, you should talk to your agent. Discuss getting additional windstorm coverage and flood insurance for added protection.