New Startup to Become the Uber of Banks? Abra Turns Everyday People Into ATMs
A new financial startup, called Abra, was mentioned by CNN Money recently and it posed an interesting way of "moving" cash without ever having to deal with a bank. Instead, the company aims to make everyday people and businesses into its own ATM network. Some may consider Abra as the Uber of money transfers. It's a compelling idea, so I took a look to see if it was something worth trying.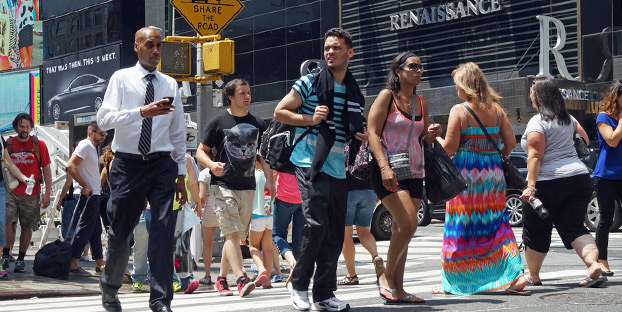 Touting itself as the "world's first digital cash, peer-to-peer money transfer network," Abra serves as personal payments system at the very core. Unlike other companies such as PayPal, Venmo, Google Wallet and Popmoney, Abra doesn't require a bank account at all.
I think the allure of Abra is best described with an example
Let's say that I want to send money to you. We are both signed up as Abra users and neither of us have a bank account.
To send money to you, I reach out to a nearby person or business that is verified as an Abra "teller," who takes cash from me. Once the money is sent to you, you have to reach out to an Abra teller near you to collect the cash.
This method of moving money is definitely new, so I would question how safe the whole process would be — after all, you're trusting a stranger to hand you cash.
Essentially, Abra is just another peer-to-peer payment network with these two major benefits:
1. No bank account needed. Although Abra lets users link to their bank accounts, they're not required. Abra would be handy if someone couldn't get a bank account or found it too expensive to move money through a bank.
2. No foreign exchange shenanigans. Many money transfer services will manipulation the currency exchange rate to boost their profits. Abra promises that there is no such foreign exchange risk, which is good for people who tend to send money abroad.
The downside is that Abra tellers are allowed to charge a fee for their services. They can set their own rates but the recommended rate is 1.5 percent of the amount that is deposited or withdrawn by an Abra user. Meanwhile, Abra charges another 0.25 percent of each transaction. Transfers between Abra users are always free.
Is Abra worth using?
Although Abra has lofty hopes of eliminating banks from the equation, it's still very hard for most Americans to use Abra when there are many alternatives that would prove to be less costly — and more convenient.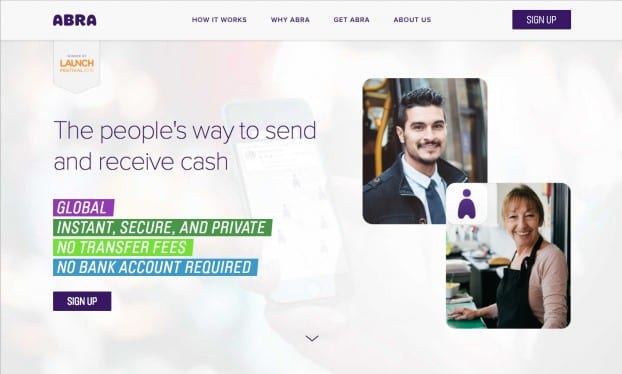 To put the cost into perspective, you'll have to pay about $1.75 for every $100 that you deposit or withdraw through Abra. Not only that, you'll have to run around to meet up with an Abra teller whenever you want to make either of these transactions.
If the intent was the use Abra for everyday banking in the U.S., I would suggest against it. Currently, there are many alternatives for people who cannot obtain bank accounts. Some of the options include Bluebird® by American Express and the American Express Serve® prepaid card (I compared them in this story). Both have low monthly costs, offer free access to expansive ATM networks and ways to deposit cash.
But, more likely than not, Abra targets a demographic that doesn't have access to such comprehensive financial services. For example, I expect Abra to thrive in the less-developed countries in the world where mobile phones are common but ATMs are not.
Abra will reportedly be available in late June of 2015, but they haven't specified a particular launch date.
How do you feel about Abra's concept? Would you be willing to ditch your bank for Abra? Leave us a comment!
Ask a Question