Study: More Than Half of Americans Do Not Put Spare Change to Good Use
A survey finds that fewer Americans are putting their spare change to good use -- possibly due to other convenient payment methods and fewer coin counters.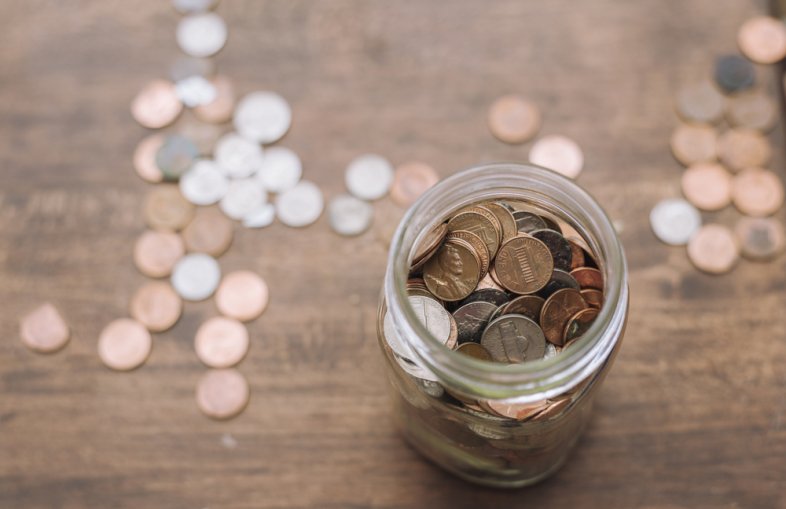 When you spend with cash, you're inevitably going to accumulate change. As those coins start to stack up, you might begin thinking about what to do with them -- if you're going to do anything at all.
According to a recent MyBankTracker survey, more than half (55.5%) of Americans do nothing with their spare change. Of the respondents who put their spare change to use, saving for vacations (15.9%) and paying bills (11.1%) were the two most common uses for spare change.
Here are the notable highlights from the survey:
Key Highlights
Only 20.9% of people use their spare change to improve their financial situation through paying bills (11.1%), paying down debt (6.8%), or putting it into a retirement account (3%).
44.6% of people use their spare change for good use, compared with 62% in previous study in 2016.
Of those people who do something with their spare change, the largest category, measured by our survey, was to save it for a vacation at 15.9% of respondents.
7.8% of respondents either donated it to charity or gave it away to someone on the street, showing that coins contribute a good amount to charitable causes. 
Men are more likely than women to leave it untouched, with 60.3% of male respondents and 51.1% of female respondents choosing to do nothing with their extra coins.
Not surprisingly, younger Americans are the most neglectful where their change jar is concerned. Young people were the most likely to overlook the value of change with 60.3% of 18 to 24-year-olds, and 59.1% 25-34-year olds said they did so.  Whereas, only 51% of seniors aged 65 or older said they don't do anything useful with their loose change. 
56.6% of respondents have used a coin-counting machine with their change, while 43.4% of respondents have deposited at the bank.
What Americans do with their spare change
| Use of spare change | Percentage of respondents |
| --- | --- |
| Nothing | 55.5% |
| Save for a vacation | 15.9% |
| Pay bills | 11.1% |
| Pay down debt | 6.8% |
| Donate to charity | 5.2% |
| Put in a retirement account | 3.0% |
| Give it away to someone on the street | 2.6% |
Decline in Use of Spare Change
As noted, fewer Americans are finding a purpose for their spare change and it could be the result of a couple of trends since the last survey in 2016.
Credit cards and mobile wallets continue to be attractive payment methods because they are convenient and often offer rewards on spending. Given the decreased reliance on physical currency, spare change may not be on top of the mind.
Meanwhile, more and more banks across the country have removed coin-counting machines from their branches. This particular trend may have left consumers with fewer options to convert their spare change into something they could save or spend.
What You Can Do With Spare Change
As a reminder, there are many ways you can handle your spare change. Here are some for you to consider:
Use a coin-counting machine where still available.
Some banks and credit unions still operate coin-counting machines at their branches. Typically, they're free for customers but the services may also be available to non-customers for a fee.
Additionally, your local supermarket may happen to have a Coinstar coin-counting machine that allows you to convert the coins to cash (for a fee), branded gift cards, or donations.
Roll the coins and deposit them.
Financial institutions may not accept your coin deposits if you just drop it off in a bag or jar. But, they should accept them if they're rolled into coin wrappers, which may be provided for free by the bank.
Offer it as a child's allowance.
If you have children, spare change is a great way to give them an allowance or financial incentive for chores around the house.
Methodology
The study was conducted through Google Survey on behalf of MyBankTracker from February 14, 2020 to February 17, 2020 with 944 respondents in the United States of ages 18 and up with a standard deviation of +/- 3.2%.