Apple Savings Account 2023 Review
Our review of the Apple Savings Account looks at the account fees, interest rates, and how it works in tandem with an Apple Card (credit line).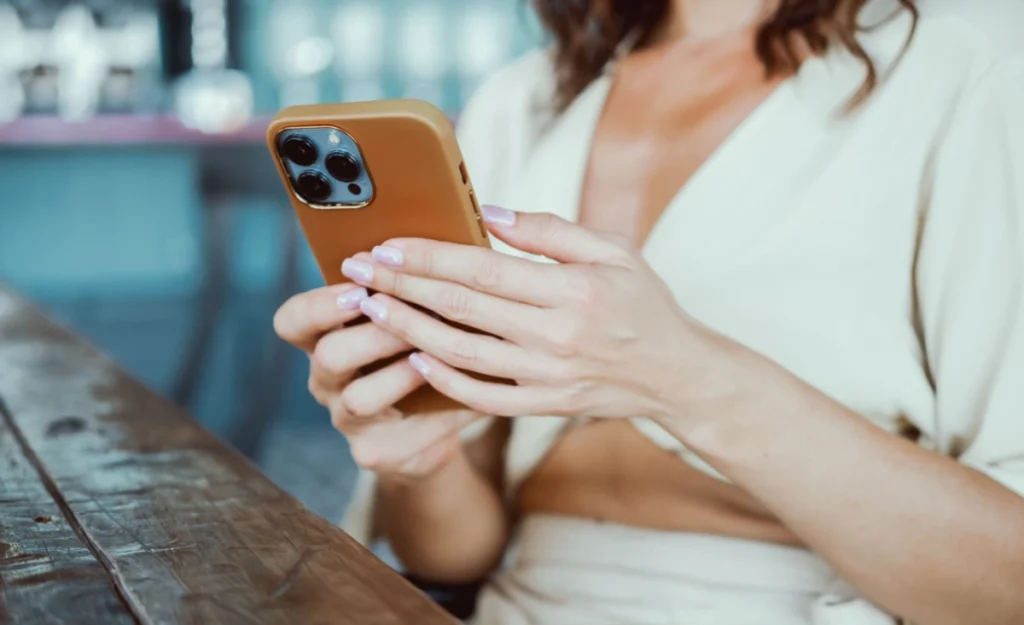 Saving money shouldn't be complicated. Apple attempts to make it as easy as possible by allowing you to save right in your Wallet app. If you have an Apple Card account, you can deposit Daily Cash in savings automatically. You can also transfer money to Apple Savings from a linked bank account or Apple Cash. 
Apple partners with Goldman Sachs to offer this savings option. You can save automatically, with no fees, and earn a competitive rate while you're doing it. 
If you already have an Apple Card, then setting up an Apple Savings account could be a no-brainer. You might choose this savings option if you:
Want a simple way to save money automatically
Don't necessarily need branch or ATM access to savings
Are looking for a high-yield savings option with a great rate
Of course, this savings account won't work for you if you don't have an Apple Card. If you're considering opening an Apple Card just to get the Savings account, it's important to check out the full range of benefits first because you can get a great online savings account elsewhere--no stipulation to have an existing credit line.
Overall, Apple Savings could be a good fit for Apple Card users who want to save money on autopilot. When comparing any savings option, remember to consider the rates, fees and deposit requirements to find the right one.
Apple Savings Account Pros & Cons
Compare Savings Options
Be sure to check out more savings accounts worth considering:
Compared to Other Savings Accounts
If you're interested in how other savings accounts compare, here are options to consider. 
Marcus
Marcus is the online banking division of Goldman Sachs. You open a high-yield savings account with a rate that's the same as what you could get with Apple Savings. 
There are no monthly fees or minimum deposit requirements to open an account. You can make same-day transfers of $100,000 or less to and from other banks. 
Customer service is available 24 hours a day, 7 days a week and you can also manage your accounts in the Marcus app. You might choose this savings option if you want the same rate as Apple Savings but don't have an Apple Card. 
Synchrony Bank
Synchrony offers high-yield savings accounts, money market accounts and CD accounts, all with competitive rates.
There are no minimum balance requirements and no monthly fees. You can bank online or through the Synchrony app. 
One thing you do get with Synchrony that you don't with other online savings accounts is an ATM card. That's a nice plus if you'd like to be able to withdraw or deposit cash from time to time. 
American Express
American Express offers credit cards but you can also open a high-yield savings account here. 
The APY you can earn is on par with other online savings accounts, including Apple Savings. There are no minimums and no monthly fees.
You won't get an ATM card or branch banking access. But you'll have access to 24/7 customer service, as well as online and mobile banking for added convenience. 
How Much Interest Can You Earn?
When opening a savings account, your main concern might be the interest rate or annual percentage yield (APY).
The higher the APY, the more room your money has to grow. 
Apple Savings pays a competitive rate that's well above the national average savings rate. Again, that's because Apple partners with Goldman Sachs, an FDIC-insured bank, to offer this account. 
Is the Apple Savings rate the highest APY of any online savings account? 
No, but it ranks among the top savings options. And it's definitely better than the rate many traditional banks pay for standard savings accounts. 
How do you earn interest with an Apple Savings account? Assuming you have an Apple Card account, you have three ways to build savings:
Automatic Daily Cash deposits
Manual transfers from a linked external bank account
Transfers from Apple Cash
When you set up an Apple Savings account in the Wallet app, all future Daily Cash earned is automatically deposited to savings for you. The maximum Savings account limit is $250,000.
There are two things that make Apple Savings noteworthy. 
The first is of course the APY you can earn. Through Goldman Sachs, Apple is able to offer a generous rate to savers. 
The second is convenience. You can use Apple Savings to grow your balance automatically just by using your Apple Card. 
If you're already earning Daily Cash with your card, being able to save while you spend is a nice bonus. 
Fees
Fees are an important consideration when opening a savings account. 
Earning a great rate doesn't matter as much if you're having to pay back some of your interest in fees each month.  
The Apple Savings account doesn't have any fees. That's an advantage over other banks, which may charge monthly maintenance fees, excess withdrawal fees or other transactional fees.
The Apple Card, which you'll need to have to open a savings account, doesn't have any fees either. 
If you're looking for a high-yield savings option that's fee-friendly, then Apple Savings fits the bill. 
ATM and Excess Withdrawal Fees
Some banks offer an ATM card with savings accounts. However, you might pay a fee to withdraw cash from savings. 
Banks can also charge an excess withdrawal fee if you go over a certain number of withdrawals from savings each month. At most banks, the limit is six. 
Apple doesn't charge either one of these fees. 
As far as ATM access goes, you can't use your Apple Card to make cash withdrawals. The same is true with Apple Cash, since it's a virtual card. 
That means no ATM fees to worry about. Apple doesn't penalize you for making transfers out of savings either. 
Using Your Apple Savings Account as Overdraft Protection
Banks can charge an overdraft fee if you don't have enough money in checking to cover debit and withdrawal transactions. 
A single overdraft fee may be $30 to $40. Banks can charge multiple overdraft fees on the same day.
Overdraft fees can put you in the hole fast, which is why many banks offer overdraft protection. 
This feature lets you link a savings account to your checking account. If you're at risk of an overdraft, the bank will transfer money from savings to checking for you to cover the transaction. 
In exchange, you pay a fee for that convenience. The fee is typically less than a standard overdraft fee. 
Apple Savings doesn't work that way. 
The Apple Cash Card doesn't allow you to overdraft your account. That means no overdraft fees. 
Accessing Your Apple Savings Account
If you'd like to open an Apple Savings account, here's how to do it.
Open the Wallet app on your iPhone and tap Apple Card.
Tap the More button, then tap Daily Cash.
Tap Set Up next to the Savings option, then follow the prompts. 
When you're opening Apple Savings, you'll be asked if you want to transfer funds over from your Apple Cash balance. You can do that if you like but you're not required to. 
Any Daily Cash that's available to redeem as an Apple Card statement credit is automatically transferred to your Savings account when you open it. 
Once your account is open, you have two ways to access your savings:
Transfer funds to Apple Cash
Transfer funds to a linked external bank account
Again, you won't have ATM access to your savings through Apple. But you could withdraw cash at an ATM if you transfer funds to an external checking account. 
You can also manage your accounts through Apple Wallet. You'll be able to check your savings balance, link external accounts, view transactions or change your Daily Cash election. 
Are Online Savings Accounts Better?
There are some great reasons to consider an online savings account over a traditional savings account. 
Some of the ways online savings accounts stand out include:
Higher savings rates
Lower minimum deposit requirements
Fewer fees
Online tools to help you reach your savings goals
Apple Savings checks those boxes. 
You can save automatically from Daily Cash and there are no minimum deposit requirements. The APY is competitive and there are no fees of any kind. 
It's important to keep in mind, however, that not all online savings accounts work the same way. When comparing accounts, some of the things to consider include:
Interest rates and APYs
Minimum deposit requirements
Monthly maintenance fees
ATM and excess withdrawal fees
Account access and convenience
Mobile and online banking features
Withdrawal or deposit limits
Savings tools or resources
Customer service