BMO Alto Online Savings Account 2023 Review
Our review of the BMO Alto Online Savings Account looks at the account fees, interest rates, and convenience and compares it to popular online savings accounts.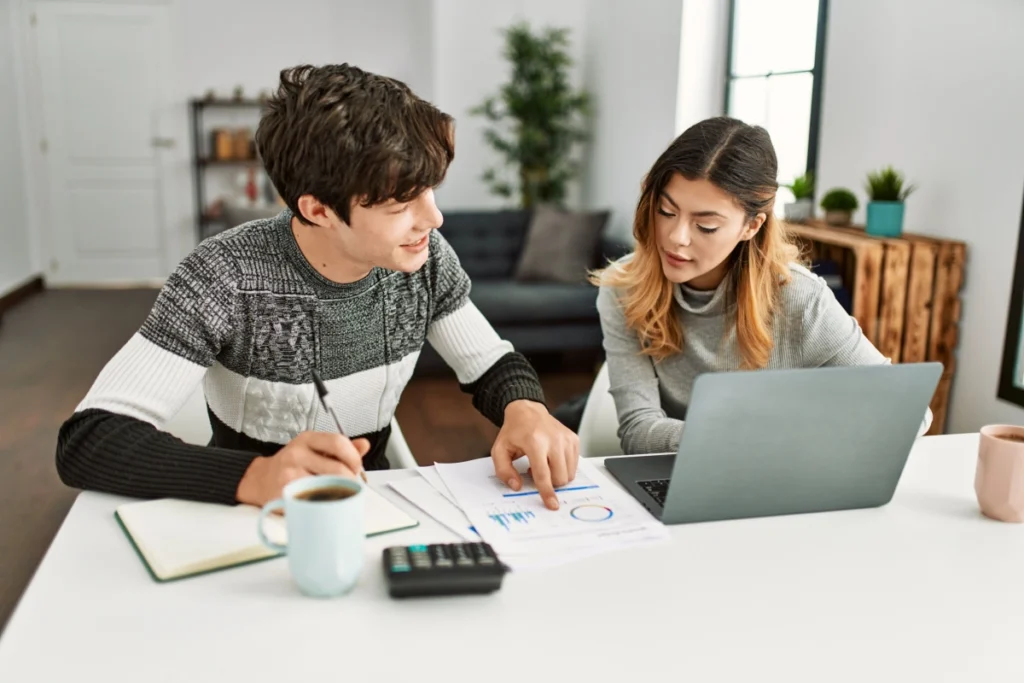 High-yield savings accounts can pay competitive rates, allowing you to grow your money faster. 
The BMO Alto Online Savings Account features an annual percentage yield that's well above average. It's also easy to open, with no minimum deposit requirement. 
If you're interested in getting the best savings rate, online banks can be a good option. Online banks can pay much higher rates to savers than their traditional bank counterparts. 
Is the BMO Alto Online Savings Account a good choice? Our review covers the main benefits and features to know to help you decide. 
Opening a savings account with BMO could be a good fit if you're looking for an online bank that pays great rates. You might consider saving here if you:
Want a savings option with no minimum deposit requirement and no monthly fees.
Are looking for one of the highest savings APYs. 
Don't necessarily need a checking account at the same bank. 
You might prefer another savings option if you'd like to get an ATM card or you want to be able to bank at a branch. Or you might be interested in opening checking and savings in the same place. 
Overall, BMO Alto Online Savings and Alto CDs can help you earn a solid APY for your money. Before opening any bank account, it's always helpful to compare rates, fees and minimum deposit requirements to find the one that's right for you. 
BMO Alto Online Savings Account Pros & Cons
Compare Savings Options
Be sure to check out more savings accounts worth considering:
Compared to Other Online Savings Accounts
UFB Direct Premium Savings
The UFB Premium Savings Account pays impressive rates and you'll need $100 to open an account. 
There are no monthly maintenance fees and a free ATM card is included. 
In terms of how good the APY is, it's higher than the BMO Alto Savings Account. Rates are tired, but currently, you can get the same APY across all balances. 
Synchrony Bank High Yield Savings
Synchrony Bank offers high yield savings accounts, money market savings and CD accounts. All of Synchrony's products earn competitive rates, but they're slightly below what you could get with BMO. 
There are no monthly maintenance fees with Synchrony. You don't need to meet any minimum deposit requirements either. 
You won't get an ATM card with this savings account but you can manage your accounts online or through the Synchrony mobile app. 
Marcus
Marcus by Goldman Sachs offers a high-yield savings account as well as multiple CD options. Rates are above-average, though the savings account APY is slightly less than what you'll get with BMO. 
There are no monthly fees or minimum deposit requirements. You can make same-day transfers of $100,000 or less to and from other banks. 
Customer service is available 24 hours a day, 7 days a week. You won't get a debit card or ATM card, but you can manage your money online or in the Marcus mobile app. 
Interest Rates
As mentioned, online banks can beat out brick-and-mortar banks when it comes to savings rates. 
Why? Simply because online banks usually have lower overhead costs. That allows them to pass savings on to customers in the form of higher rates or fewer fees. 
BMO maintains that trend by offering a competitive rate for the Alto Online Savings Account. In fact, it's one of the highest APYs available for any online savings account. 
The amount of interest you can earn comes down to how much you save. 
There's no minimum opening deposit requirement for this account. So it's possible to start saving with a little money or a lot. 
You can easily make recurring deposits each month automatically. Interest compounds daily and is credited to your account monthly. 
More frequent compounding is a good thing, as it can help you to grow your savings balance faster. 
If you're interested in other ways to save with BMO, you can also open online CD accounts. 
BMO CDs are available in terms ranging from six to 60 months, with no minimum deposit requirement. The APY for 12-month CDs is one of the best around.
Fees
When opening any savings account, it's always a good idea to check out the fees. 
The more fees your bank charges, the less of your interest earnings you get to keep. BMO is like other online banks, in that it charges no monthly maintenance fees. 
In fact, it's pretty light on fees overall. That's notable since online banks can still charge fees for things like excess withdrawals or paper statements. 
Other Account Fees - BMO Alto Online Savings Account
| Type | Fee |
| --- | --- |
| Monthly maintenance fee | $0 |
| Excess withdrawals | $0 |
How can all of the fees listed be $0? It's because BMO doesn't charge any fees at all for the Alto Online Savings Account. 
If you're looking for a fee-friendly way to save, then this account is worth considering. No fees means you don't have to worry about handing back any of the interest earned to the bank. 
ATM and Excess Withdrawals
Though it's not common, some banks do offer ATM access with savings accounts. 
That's a convenience if you need to deposit or withdraw cash. In exchange, you might pay fees for visiting an ATM that's outside your bank's network. 
BMO doesn't offer an ATM card with the Alto Online Savings Account. The only way to deposit or withdraw money is to schedule transfers from a linked bank account. 
The upside, of course, is that you don't have to worry about paying ATM fees. And you won't get stuck with excess withdrawal fees either. 
BMO doesn't limit the number of deposit or withdrawal transactions you can make per month. If you need to take money out of savings for any reason, you're not penalized with a fee. 
That's a difference from other banks, which may charge a fee if you go over six withdrawals per month from savings. 
Account Access
If you're opening a savings account, it's usually because you don't plan to spend the money in it, at least not right away. 
However, you might need to make withdrawals at some point. And of course, you'll need to know how you can make deposits. 
BMO doesn't give you a lot of options for doing either one. 
If you'd like to deposit funds to your Alto savings account--or withdraw them--you'll only be able to do that by linking it to an external account. 
Whether that's a pro or con can depend on your preferred banking style. 
If you don't visit branches often or need to withdraw cash from savings at an ATM, then being limited to online transfers may not be a big deal. 
You can manage your accounts online or through the BMO mobile banking app. If you have questions, you can contact BMO customer support by phone. 
Are Online Savings Accounts Better?
There are some good reasons to consider opening an online savings account vs. a traditional savings account. 
Generally speaking, online banks tend to offer: 
Higher savings rates
Lower minimum deposit requirements
Fewer fees
Brick-and-mortar banks, by comparison, typically offer much lower APYs to savers. And you might pay more in fees or need a larger deposit to open an account. 
The benefit of traditional savings accounts is that you can visit a bank branch if you need to. And some brick-and-mortar banks may offer an ATM card to savers. 
If you're interested in online savings accounts, it's important to do some comparison shopping. Here are some of the most significant factors to weigh when looking at different savings options:
Interest rates and APYs
Minimum deposit requirements
Monthly maintenance fees
ATM and excess withdrawal fees
Account access and convenience
Mobile and online banking features
Withdrawal or deposit limits
Customer service