Find the Best Savings Account in Washington, D.C.
Find out which savings accounts are the best from banks in Washington D.C. Compare them to the best online savings accounts based on interest rates and fees.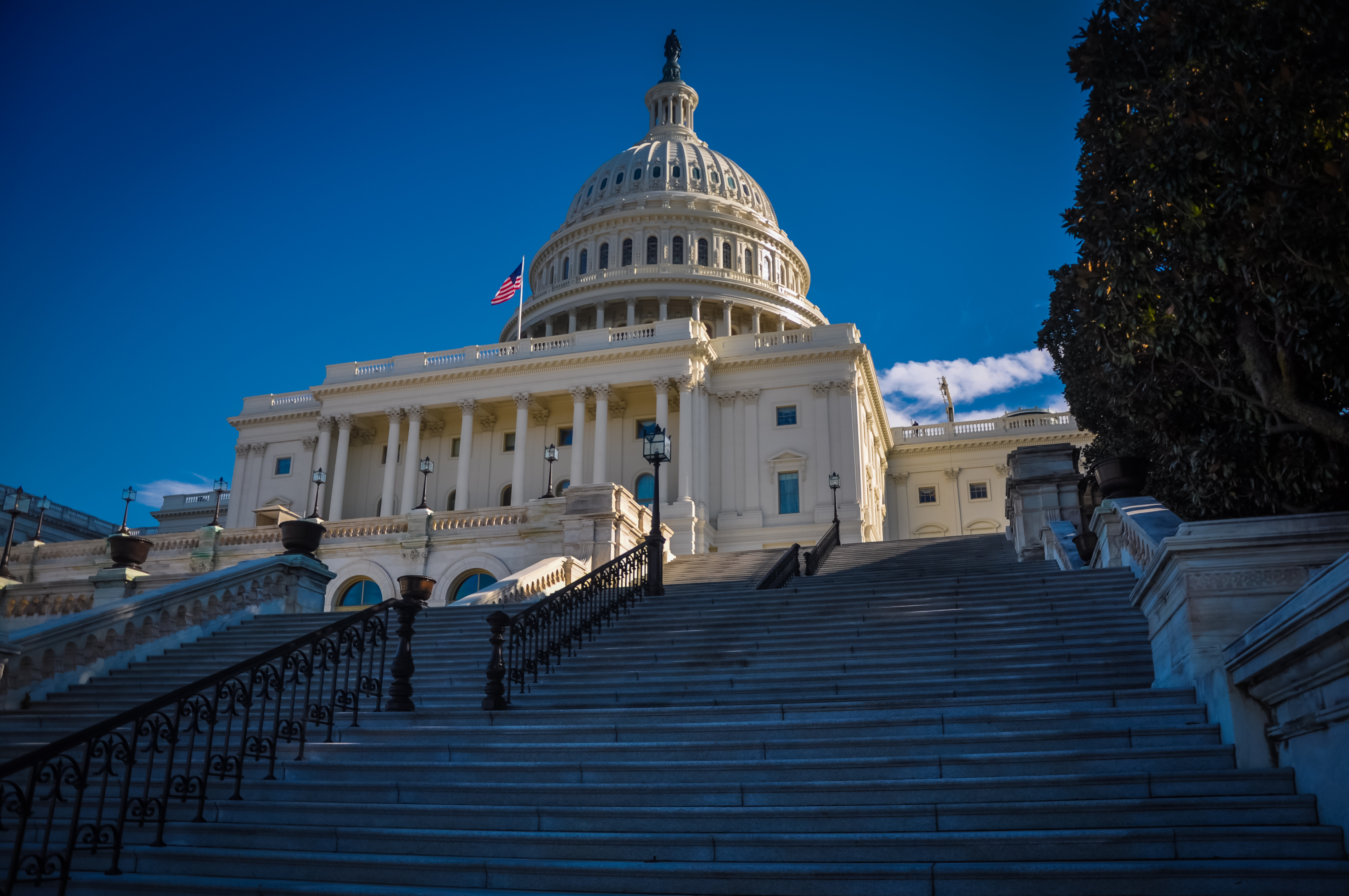 This list is composed of both national banks and banks local to the Washington, D.C area. Though they all operate branches in the D.C. metro area, they're not the only options available to you. You could also look at smaller local banks or an online bank.
How to Earn Good Rates at Washington, D.C. Banks
National banks offer the same accounts across the country. You'll get the same deal, no matter where you open the account. This can be nice since if you work with a national chain, you always know you'll get the same treatment, no matter where you go. However, smaller, local banks can offer more personalized service and features that are beneficial to locals.
SunTrust Bank
SunTrust Bank is a financial institution focused on the southeastern U.S. and the Washington D.C. area. You can get an Essential Savings, Select Savings, or Signature Money Market Account from SunTrust Bank.
The Signature Money Market Account offers the best interest rate of the three. To avoid the monthly fee on the account, you'll need a balance of at least $5,000. To earn the best rate, your balance will have to exceed $10,000.
BB&T
BB&T offers two savings accounts to its customers. The eSavings account combines the convenience of online banking with the option to do your banking in-person at your local branch. The account pays a basic interest rate and charges no fees, making it a good choice for people looking for a no-frills account.
The Investor's Deposit Account requires a $10,000 minimum deposit and charges a $15 monthly fee if your balance falls below that amount. In exchange, you can earn a higher interest rate than the eSavings account pays. You also have the option to write checks against the account.
PNC Bank
PNC Bank is the ninth-largest bank in the US by total assets. Customers in the Washington, D.C. area have a few savings account options to choose from at PNC Bank.
The first is the Standard Savings account. With a basic interest rate and just a $25 minimum deposit, this is the choice for people who want a basic account.
You can also opt for a Premier Money Market account. This account requires a $100 minimum deposit and will waive its monthly fee if you maintain a $5,000 balance. You'll earn a variable rate of interest, based on the balance of the account. To earn the highest available rate, you'll need to have a Performance Select Checking account, and a balance exceeding $1 million.
M&T Bank
M&T Bank describes itself as taking a community-centered approach to banking. Customers in Washington, D.C. have three savings accounts to choose from. The Relationship Savings account offers a low-fee account and the convenience of online banking.
The MyChoice Money Market Account offers check-writing capability and tiered interest rates based on your account's balance. You'll also have check writing capability on the account. You'll need to maintain a $2,500 balance to avoid the monthly fee.
The M&T e-Money Market account is a true no-fee option for people who want a basic savings account.
Advantages and Disadvantages of Local Banks
One of the main reasons to go with a local bank is the convenience of having a branch that you can visit in Washington, D.C. Being able to see someone, face-to-face, when you have a question or a problem, can help ease people's minds. Another benefit of that in-person experience is that local banks can offer more personalized service than national chains.
The biggest downside of working with a Washington, D.C. bank is that they can cost more and offer lower rates than other banks.
Advantages and Disadvantages of Savings Accounts from Local Banks
Benefits
Drawbacks

Lower fees than national banks (but not always)
Personal service for account management

Smaller branch and ATM networks
Interest rates are not the highest available
Online Savings Accounts Available Nationwide
Though you have many options to choose from just from looking at local banks, there's an entirely different type of bank that you should consider. You can open an online savings account that will let you do your banking from anywhere, at any time.
Low Fees, Great Rates
One big benefit of online banks is their low fees and high-interest rates.
Running physical branches is one of the most expensive parts of a bank's operating costs. The bank needs to rent or buy the land to put the branch on, pay for maintenance, cover utility bills, and staff the location with employees and security. With most banks operating hundreds or thousands of branches, these costs can pile up quickly.
Online banks have the advantage of centralizing their operations to a single location. That lets them save a lot of money. They then pass those savings on to customers.
Another benefit is that online banks uniformly provide a great online banking experience. While banks with physical locations to visit often offer online services, they often offer fewer features than an online bank's website or app. Being able to do all your banking on the go and make your financial life easier, so having an easy to use banking app is a big draw.
Out of Sight, Out of Mind Makes It Easy to Save
Online banks can make it easy to save by helping you keep your savings account out of mind. If you drive by or visit the local branch of your bank regularly, you'll have your savings account in mind regularly. That can cause you to be tempted to withdraw some of the money to make a fun purchase.
Online savings account lets you keep your savings out of sight and out mind. That makes it easier to leave your saving alone, allowing it to grow over time.
Online Accounts Safety Through FDIC Insurance
Savings accounts should be safe. There's no point in having a savings account unless it can protect your money. People are often wary of online banks due to the perception that they are less secure than local banks in Washington, D.C. However, insurance from the Federal Deposit Insurance Corporation means online banks are just as safe.
FDIC insurance offers up to $250,000 in insurance per depositor, per account type at a bank. So, if you have a checking account and savings account, each is insured to a limit of $250,000, giving you $500,000 in insured space at the bank.
So long as you don't exceed FDIC limits, money at an FDIC insured bank cannot be lost. You will always be reimbursed.
What Kind of Account is Right for You?
If you're trying to decide whether to open an account at a Washington, D.C. bank or to opt for an online bank, there are a few things you should ask yourself.
First, you should ask yourself how comfortable you are with technology and online banking. The tech-savvy can easily adapt to doing most of the banking online. People who still prefer in-person interaction and who like to use physical currency might prefer a local bank.
The second question you should ask yourself is how often you visit a branch of your bank. If you regularly visit your bank, you might want to stick with a bank that operates branches. If you do most of your banking at ATMs, an online bank should work for you.
Finally, ask what you'd be missing out on by sticking with a local bank. Online banks charge lower fees and pay better interest. Is having a branch to visit worth the costs?
Most Important Features in a Savings Account
Choosing the right savings account is important because it can give you that push to save a bit more. These are the main features you should be comparing when deciding on which account to open.
Interest
The interest rate is one of the most important aspects of a savings account. It determines how much your saving will earn while it sits in the account. In fact, the interest rate will determine whether your account gains or loses value over time.
Inflation causes money to lose value over time. If you've heard stories of candy bars costing a nickel back in the good old days, you've heard of how inflation can affect the value of money.
In order for the value of your savings to stay the same, the interest rate on your account must be equal to the inflation rate. If the interest rate is higher than inflation, your savings will grow in value. If the interest rate is lower, your savings will lose value.
Fees
A savings account cannot truly be called safe if the money in it disappears over time due to fees. You should work to avoid fees as much as possible, whether it be a maintenance fee or some other kind of fee.
Look at the fees that are charged, if any, and the fee waiver requirements that exist. If you opt for an account that does charge a fee, make sure you can meet the waiver requirements every month.
Access to Your Money
The final thing you think about is how you'll be able to access your savings. With a local Washington, D.C. bank, it's easy. Just visit a branch and withdraw the money. Some online accounts make it more difficult, requiring you to transfer the money to another account before withdrawing it.
If you will be accessing your savings on a regular basis, find an online bank that offers ATM access to your cash.