Charles Schwab Bank High Yield Investor Savings Account 2023 Review
Learn the in-depth details of the Schwab Bank High Yield Investor Savings Account and compare the interest and fees to the top online savings accounts.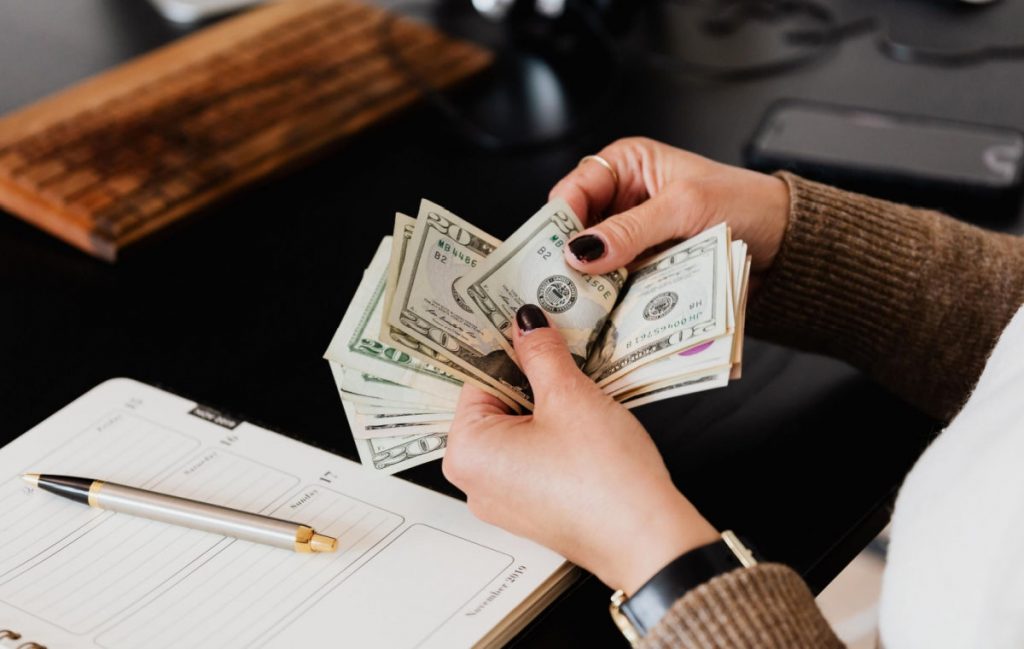 Schwab Bank Savings Account Pros & Cons
Compare Savings Options
Be sure to check out more savings accounts worth considering:
Your money will definitely be safe in the Schwab Bank High Yield Investor Savings Account.
You can be certain you'll be able to withdraw your money back Schwab is insured by the Federal Deposit Insurance Corporation.
The FDIC was formed to give consumers confidence in the banking system to help prevent another Great Depression from occurring. It's been very successful at its goal.
Bank failures decreased significantly after its founding and it has successfully paid depositors of more than 500 failed banks since 2000.
The FDIC insures every account at insured banks for a balance up to $250,000.
If you have an account at a bank that goes under, the FDIC will return every penny you had deposited, up to that limit.
That means you cannot lose money you have deposited in FDIC insured banks, so long as you stay below the generous $250,000 limit.
How Inflation Affects the Value of Your Money
Just because the FDIC insures your account doesn't mean that the value of your money is safe.
Over time, money becomes less valuable through a process called inflation. The process is slow, but you may have noticed it in your day to day life.
If you've noticed groceries, cleaning products, and other goods becoming more expensive, or costing the same but coming in a smaller package, that can be blamed on inflation.
When people discuss inflation, they discuss in terms of the percentage rate per year.
So, if the inflation rate is 2%, that means that at something that cost $1 on January 1st will cost $1.02 on December 31st.
To put it another way, that same dollar is worth the equivalent of 98 cents at the end of the year.
Even if an inflation rate of 2% sounds low, it has a big effect over time. After ten years, a product that cost $1 will cost $1.22.
After 20 years, that same product will cost $1.49, nearly 50% more. That's why keeping up with inflation is so important.
Inflation can be a difficult concept to understand. To keep it simple, remember a few rules of thumb:
Money loses buying power over time
If the interest rate you can earn on savings is higher than the inflation rate, your account is gaining value
If the interest rate is less than the inflation rate, your account is losing value
Why Banks Pay Interest and How Rates are Determined
Banks pay interest to account holders because people who deposit money at banks are really making a loan to that bank.
The bank will take its customers deposits and use that money to make loans to other customers.
The bank offers car loans, credit cards, mortgages, and other loans to its customers and charges interest on those loans.
It passes some of that interest on to its depositors and uses the rest to pay for the bank's operating costs.
Running a bank can be very expensive, especially if the bank needs to run physical branches.
Online banks have fewer operating costs, so they can offer better interest rates.
Despite the fact that Schwab runs physical branches, it offers a good interest rate.
While online banks offer better rates, Schwab beats most other traditional banks. Still, you're unlikely to ever beat the inflation rate with the Schwab Bank High Yield Investors Savings Account.
No Fees or Minimums
The Schwab Bank High Yield Investors Savings Account is designed to be a truly safe place for your money.
Can a savings account truly be called safe if it nickels and dimes you with fees?
For that reason, there are no monthly fees to worry about with the Schwab Bank High Yield Investors Savings Account.
You don't have to meet any minimum balance or other requirements to waive the fee.
There's also no minimum balance required to open the account, making it a good choice for new savers.
Other Fees
The Schwab Bank High Yield Investors Savings Account charges similar fees to other savings accounts. One unique feature is that you don't have to worry about paying excessive transaction fees.
Federal regulations restrict the number of online and phone transactions you can make on a savings account.
You may make up to six transactions per statement with no fee. For each transaction after the sixth, most banks will charge you a fee.
Schwab does not allow any transactions that would incur an excessive transaction fee.
You can avoid this restriction by making withdrawals in person or at ATMs.
Schwab Bank High Yield Investor Savings Account Fees
| Type | Fee |
| --- | --- |
| Monthly Maintenance Fee | $0 |
| Excess pre-authorized withdrawals, transfers or checks | More than 6 per month not allowed |
| Statements with check copies &/or deposit slips only | $0/Statement |
| Incoming wire transfer (domestic) | $0 |
| Outgoing wire transfer (domestic) | $25 |
| Stop Payment Fee | $0 |
Access Your Cash with an ATM Card and Get Unlimited Fee Reimbursements
Sometimes you need quick access to cash and don't have time to stop by the bank.
One of the benefits of the Schwab Bank High Yield Investors Savings Account is that you get a free ATM card linked to the account.
You can use it to make transactions, including withdrawals at any ATM in the world.
Many ATMs charge fees, and most banks charge additional fees if you use an ATM while overseas.
One of the biggest draws of Charles Schwab's accounts is that you get unlimited fee reimbursements, even on overseas ATMs.
You can make a withdrawal anywhere, anytime, and never have to worry about paying for the privilege.
Manage Your Account on the Go with the Charles Schwab App
The Schwab Bank High Yield Investors Savings Account features a powerful smartphone app that lets you manage your account from anywhere.
You can make mobile deposits, transfers, or just check your balance with your phone. You can even do more complicated things like set up a recurring transfer.
Access Top Notch Customer Service Anytime
Charles Schwab is known for its great customer service.
If you have a Schwab Bank High Yield Investors Savings Account you can contact a customer service representative by online chat 24 hours a day, every day of the year.
If you prefer to talk on the phone, you can call between 4 AM and 8 PM on weekdays and 6 AM and 7:30 PM on weekends.
The customer service representative can help you with any questions you might have regarding your account.
If you have other accounts, such as a brokerage account, through Charles Schwab, you can get personalized investing help, financial planning, and other assistance.
How Does It Compare?
Savings accounts are incredibly common. In fact, other than the checking account, they're the most common type of bank account in the United States.
That means that you have a lot of options to choose from when you're opening a savings account.
Carefully consider your needs for the account and look at all your options. Don't discount smaller local credit unions or online banks.
Credit unions can offer better rates and more personalized service since they tend to be more focused on their community, unlike national banks.
If you want to work with a bank that focuses on the customer and might be more flexible when it comes to meeting your specific needs, a credit union might be the right choice.
Online banks tend to offer low or no-fee options with great rates. Online banks often have rates as much as 100 times higher than national physical banks can offer.
Other factors to consider when comparing accounts include:
ATM access
Sign-up bonuses
Quality of customer service
Online and mobile banking options
The Final Verdict
The Schwab Bank High Yield Investors Savings Account is a great choice for consumers who regularly use ATMs and who travel a lot.
Unlimited ATM fee reimbursements can save you a lot of money in the long run.
It's also a great choice for people who use Schwab's investing services. Keeping your finances centralized at one company can make managing them much easier.
If you're primarily concerned with earning returns or don't use ATMs often, you might want to consider another bank.