Should You Pay for the Honeymoon with a Credit Card?
If you want to avoid being stressed out on your honeymoon and immediately thereafter, choosing the right payment method will make all the difference.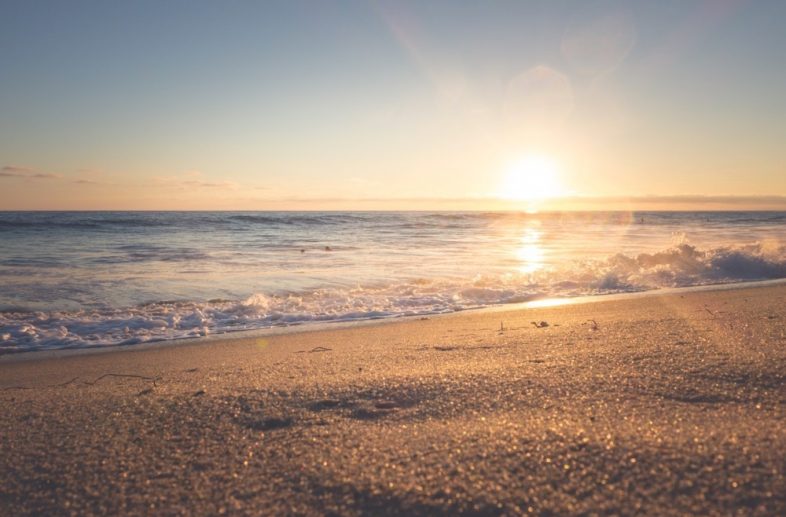 Getting married is a joyous occasion, but months of dealing with wedding planners, caterers, florists, photographers, and the like can be overwhelming.
Adding even more to the stress is the constant struggle of staying on budget for your wedding planning and expenses.
That's the beauty of the honeymoon. It's a chance to take a deep breath and enjoy your new life as a married couple.
Unfortunately, after months of racking up wedding expenses, figuring out how to pay for the honeymoon can be equally as stressful.
If you want to avoid being stressed out on your honeymoon and immediately after that, choosing the right payment method will make all the difference.
So, the question is, should you pay for your honeymoon with a credit or in cash?
Should You "Charge" Your Honeymoon?
Even if you have enough cash savings to pay for your wedding and honeymoon outright, it might be smart to charge them anyway.
Take, for example, the following scenario from a bride who did just that.
"I paid for my wedding with a credit card and I am glad I did," says Alexandra Chauran, from Issaquah, WA. During her reception, the beer keg jammed, but the vendor refused to give Chauran her money back. "The company that rented it to me refused to refund my money," she said. "So I just disputed the charge with my credit card company and got all my money back that way."
The same applies to honeymoon expenses. Paying with a credit card, as opposed to cash, allows you to dispute charges when something goes wrong. In some cases, you can recover all your losses.
And you have time to do so even after the fact. Thanks to the federal Fair Credit Billing Act, you can dispute billing errors within 60 days of receiving your first bill.
So what happens if that New Orleans "romantic" bed and breakfast you found online turns out to be more of a cheap motel on a swamp?
If you paid with a debit card, the time it takes to dispute your charge could leave you stuck on the swamp while your cash is locked up in the dispute.
But if you paid with a credit card, then you can use what you have left in credit, or you can use your current cash to book something less buggy while you wait to get your money back. It's always good to have a backup plan.
No Matter How You Pay, Mind Your Budget
After months or even a year or more planning your wedding, a budget is probably the last thing you want to think about.
But not paying attention to a budget on your honeymoon could start you and your new spouse off on the wrong foot when you get home.
Whether you pay for your honeymoon in cash or credit, create a budget before you go and make sure you stick to it.
This is even more important if you pay with credit though because it can be a little too easy to keep swiping that card and promise yourself you'll think about the total later.
There Are Multiple Benefits to Paying with Your Credit Card
Credit cards can undoubtedly be dangerous. But when handled properly, they can be an incredible tool.
Here are a few benefits to using a credit card to pay for your honeymoon:
1. You Have More Protection in Case of Theft
If your credit card gets stolen, you can immediately cancel it. As mentioned above, you can also dispute false charges if you don't notice the stolen card until it's too late. The same can't be said for cash.
If someone swipes $300 from your purse, that money is gone forever.
2. You Can Rack Up Rewards
If you're going to spend the money anyway, why not reap some rewards? Many credit cards, especially travel credit cards, give you bonus points for every dollar you spend.
These points can be redeemed for cash or travel-related purchases.
3. Sometimes You Just Have to Use a Credit Card
Sometimes you just don't have a choice. Certain services, such as car rentals, require a credit card.
Even if these types of services allow you to use a debit card or pay with cash, they often tack on a higher rate, a large deposit, or additional insurance to go with it.
4. You Can Work on Building Your Credit History
Since this is a time that's all about building a new life with your spouse, why not work on building your credit together as well?
As you think about the next steps you might take together, such as purchasing a home, you should also be thinking about building credit and improving your credit score.
That's where using a credit card for your honeymoon can come in handy.
As you use your card and pay it off every month, you're building a transaction history that can have a very positive impact on your score.
Choose a Credit Card that Comes With Rewards
Chase Sapphire Preferred Card
 is among the top travel credit cards because of its great rewards program and valuable card benefits.
You'll earn bonus rewards on travel and dining spending. When you book travel through Chase with your rewards points, it costs 20% fewer points.
Additionally, you can transfer your points to major airline and hotel loyalty programs, such as those operated by United Airlines, Hyatt, and Marriott.
The card also comes with free personal concierge, which can act as a personal assistant during the honeymoon.
Trip cancellation, interruption, and delay coverage can come in handy if anything goes wrong with your flight.
Read Chase Sapphire Preferred Card Editor's Review
Capital One Venture Rewards Credit Card
is known for its very simple travel rewards program.
For every dollar spent, you earn double the amount of miles.
The miles can be redeemed for a statement credit toward travel purchases. It means that you can shop for the cheapest travel options on your own. Then, just "erase" the purchase with your miles.
The also offers free concierge service and waives all foreign transaction fee, which will cut down the cost of honeymoon spending if you're traveling internationally.
read Capital One Venture Rewards Credit Card Editor's Review
Discover it Miles
The Discover it Miles card is a good credit card for newlyweds who want a generous travel rewards program without the annual fee.
You earn 1.5 miles per dollar spent, and the miles can also be redeemed for travel statement credits. Like many other travel credit cards, this card does not charge foreign transaction fees.
Credit Cards Are All in How You Use Them
Credit cards are not inherently evil, but high interest rates and the difficulty in paying off a large balance can make them feel that way. But, in the end, credit cards are all in how you use them.
If you use a credit card with travel rewards and bonus points and you can pay off your honeymoon balance within three months, a credit card can be an excellent tool for honeymoon-related purchases.
They can help you earn rewards for your next vacation, build credit together, and protect your budget while you're traveling.
But as you look for your honeymoon credit card, find one that offers no annual fee for the first year (since many rewards cards do charge a fee) and look for one that offers a low interest rate.
And if you're going to embark on international travel, find a card that doesn't charge foreign transaction fees (those can add up fast).
Follow these steps and make a plan to pay it all off in a few short months or less, and you'll be sure to plan a honeymoon that's heavy on the fun and light on the stress.