PayPal Credit 2023 Review: Is It Better Than a Credit Card?
Find out why you shouldn't rule out the PayPal Credit Card right away. Take adavantage of no payments and no interest.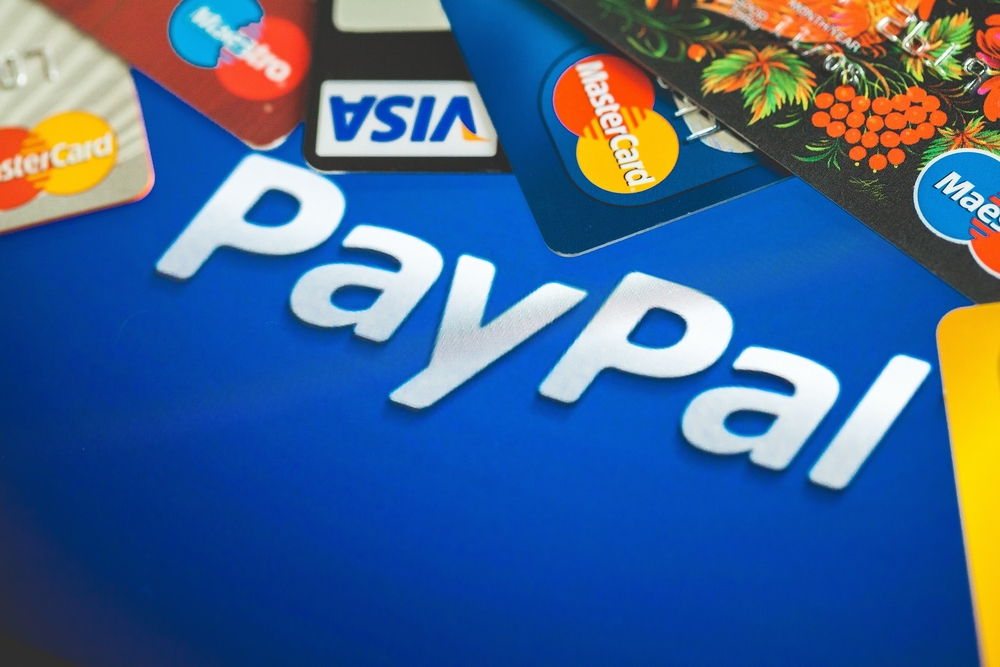 Your online shopping trips can be much more convenient than it is now (and safer, too). PayPal Credit can do that for you because it doesn't require you to enter card details and your financial information is hidden.
It's not the same as using PayPal with your bank account, debit card, or credit card linked to it. However, it's just as easy to check out.
PayPal's been making online transactions simple, fast, and safe for a long time. And now, they're providing you with another way to pay for things on the Internet: PayPal Credit.
Learn how it works and see if it makes sense for your online shopping habits.
How Does PayPal Credit Work?
First thing's first: PayPal Credit isn't a credit card. The company does offer lines of credit originated by Comenity Capital Bank that shoppers can use directly from their PayPal accounts when making online purchases.
This used to be known as their Bill Me Later service. Today, it's called PayPal Credit.
The payment processor explains that the line of credit gives shoppers a number of benefits when they use it to make transactions online.
This includes increased security, greater convenience, and a smoother and faster shopping experience.
So how does it work, and should you use it?
How to Use PayPal Credit
PayPal Credit can be used on thousands of retail sites across the web — including marketplaces like eBay.
When you visit a site's checkout page after filling your cart, you can choose to pay with PayPal. From there, you'll log into your account.
Next, you'll choose to pay with PayPal Credit if the option is offered. You'll need to answer two questions, enter your date of birth and Social Security number, and then accept the terms and conditions.
Shoppers will know within seconds if they receive approval to finance their purchase or not.
If you request to pay with PayPal Credit, but the transaction amount would cause your balance to go over your provided credit limit, the system immediately looks to see if they can approve you for a credit limit increase so you can make the purchase.
As with any application for new credit, make sure you have the highest credit score possible before applying.
You will receive monthly statements for your line of credit. You can link your PayPal and PayPal Credit accounts so you can track activity, purchases, and payments directly from your main PayPal account.
You can also pay your statement from your PayPal balance or your linked bank account.
Prefer to mail your payments? You can do that too, to this address:
PayPal Credit
P.O. Box 105658
Atlanta, GA 30348-5658
Taking Advantage of No Payments and No Interest
PayPal Credit also offers a helpful feature if you are an online shopper but can't or don't want to pay for the purchase immediately. It's their "No Payments + No Interest" offer.
This feature applies to qualifying purchases and only if you pay the balance in full within six months. This means you can avoid interest, and even payments, for several months if you need to buy now but pay later.
As with all credit promotions, however, you must make the payment before the promotional period ends.
Otherwise, PayPal will charge you interest calculated from the posting date of the transaction and bill that to your account — along with the purchase you already needed to repay.
PayPal Credit Fees
There is no annual fee to use your line of credit from PayPal, but you will rack up late fees if you miss payments. Those can be up to $35.
As for the interest rate, it can vary, but expect it to be close to what you'd get with a credit card.
Sometimes, you might start out with a lower, promotional rate. Any promos will eventually expire, though, and the regular APR kicks in.
You can use PayPal Credit to send money, too. Be careful with this option, as that will increase your own balance and could cost you interest and fees. At a minimum, you pay a flat fee of 2.9% + $.30 US dollars for every transaction.
But if you fail to repay that balance, you'll pay interest on the money you sent.
If you don't think you'll be able to pay off the purchase within the special financing period, you're likely to be better off with a low-interest credit card  or a card such as the Citi Simplicity® Card
Is PayPal Credit Better Than a Credit Card?
You know what PayPal Credit is and how it works. Now for the really important question: is PayPal's line of credit better for you than traditional plastic?
The answer, as with most things related to personal finance, is it depends. It depends on how you like to shop, if you prioritize strategically earning rewards, and how you feel about traditional credit cards.
(All these unique preferences are what puts the personal in the phrase, after all.)
The biggest and most obvious limitation for PayPal Credit is that it is exclusive to online purchases. There's no physical card you can carry with you and swipe at registers in your real life.
Benefits of PayPal Credit
PayPal's line of credit is specifically designed for online shoppers, and that's where it may outperform your credit card. Here's why:
It makes purchases online super simple
You don't need to go hunting for your credit card and then enter in a ton of information before checking out. You just need your PayPal account.
PayPal claims to be safer than credit cards, and they may have a point
The technology they use to process payments obscures personal information, including your data and the information from your financial accounts linked to your PayPal account.
Instead of plugging your credit card information directly into a site that may or may not be secure to make purchases, you can use the third-party payment processor as a security measure between you and potential fraud or theft.
And of course, there's that No Payments + No Interest offer
On qualifying purchases, it's more convenient to budget and leverage your lines of credit.
If these factors are important to you and sound appealing, PayPal Credit is a great option. But before you apply, keep a few things in mind. Again, you can't use this line of credit offline.
Another big downside? There are no reward points here.
When you use a credit card, you can earn cash back or other rewards for everyday spending. But there's no reward program or points system with PayPal Credit.
And of course, you should not apply for credit with PayPal if you're deeply in debt and haven't developed the willpower to stop yourself from online shopping sprees.
The payment processor makes it way too easy to fill a virtual cart full of goodies — and rack up a balance on your line of credit.
Use PayPal Credit — and Any Kind of Credit — Wisely
The biggest advantage to PayPal's credit solution may be its biggest potential pitfall. Because it's so easy to charge purchases online to your account, you need to develop smart, responsible credit usage habits before applying.
Consider these questions:
Do you tend to overspend when you shop online?
Are you currently struggling to make payments on bills or balances?
Do you prefer to earn rewards when you shop?
If you answered yes, stop and do not pass go. PayPal Credit is useful, but it may not be right for you.
Focus on getting your finances under control first and building smart credit habits. (Or stick to credit cards if rewards are a must for you.)
On the other hand, if you answer yes to the following questions ...
Do you make all your current payments for bills and money owed in full and on time?
Are you free from consumer debt?
Do you already check your monthly statements, bills, and financial information on a regular basis to ensure accuracy (and track all your own activity)?
Do you currently have and maintain a budget?
… then you may want to give PayPal Credit a try to make your online shopping experience a little smoother (and potentially safer than using a credit card).
Just treat it like you would any credit card: charge only what you can afford to repay, always review your statements, and pay your balance off on time each month.