Fees and Perks of Top Travel Rewards Credit Cards
People travel for many different reasons, so why not get the perfect travel rewards card? First, you need to understand the different fees and perks available to you.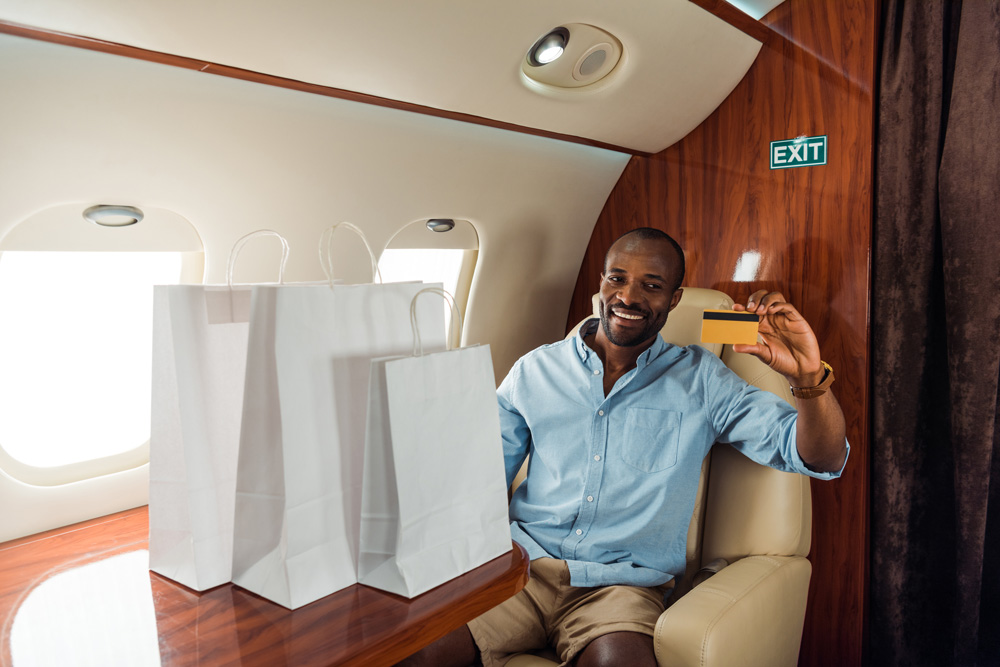 Travelers have seen many changes over the last few years. We enjoy fantastic bargains when oil prices are low.
And we are stung by all the new fees imposed by the airlines as they change their business models.
But somewhere along the way, credit cards have become an indispensable tool to enjoy awesome travel perks. These credit card benefits can make your trip more convenient and save you money.
At the same time, you have to consider the cost of these travel reward cards. Some cards offer a few perks with no annual fee.
Then, there are the mid-range travel reward cards that offer nicer perks and have annual fees just under $100.
Finally, there are premium reward cards that have even more impressive benefits along with a price point of $495 (or more) a year.
What Are the Best Travel Perks?
When you look at all the travel perks offered by credit cards, they tend to sort out into three categories:
Standard perks: These are found on most cards, including those with little to no annual fee.
Mid-range perks: These additional benefits are found on travel reward cards with annual fees around $100.
High-end perks: These features are found on premium credit cards with annual fees of $400 or more.
Standard Perks
For some reason, it bugs me when I see a car advertised as having power steering or an AM/FM radio, as it's been decades since cars were sold without these standard features.
For the same reason, I also roll my eyes when I see credit cards promoting benefits that come standard on nearly all cards. Here are a few of these standard perks that you should expect from any decent credit card:
Rental car insurance
Just about any credit card will offer a limited damage waiver policy that covers you when you decline optional insurance, and pay for the rental with your card.
Concierge service
Many credit cards will give you a phone number that you can call to book travel, purchase event tickets, or have gifts delivered.
This service is standard on dozens of credit cards that are part of the Visa Signature program or the World and World Elite MasterCard programs.
Travel assistance services
The idea behind this benefit is that you will receive referrals to legal or medical help when traveling and that it will replace your credit card if it is lost, damaged, or stolen.
This can be useful, but keep in mind that this is only a referral. You will still have to pay the provider for any services you receive.
Mid-Range Perks
The credit card industry seems to have decided that $95 is the right annual fee for most mid-range travel reward cards. That makes it easy to compare the benefits offered by these products.
Free checked bags
Airline credit cards will offer waived checked baggage fees for the passenger and sometimes their traveling companions.
Priority service
Airline credit cards can offer priority boarding.
Hotel elite status
Some hotel reward cards will offer mid-range status. This status can feature perks like priority service, room upgrades, and late checkouts.
Trip cancellation/trip interruption coverage
This covers the cost of any non-refundable reservations when your trip is affected by illness, severe weather, or other covered reasons.
Trip delay reimbursement
When flight cancellations or other disruptions occur, this benefit covers your meals and lodging.
Baggage delay insurance
When your bags are delayed, this policy will cover you for expenses over and above whatever the airline reimburses you for.
High-End Perks
Airport business lounge access
This is the big perk that is always included with high-end reward cards. By itself, an annual membership with one of the airline lounge clubs typically costs $500. This is more than the cost of credit cards that include this coverage.
Travel statement credits
Many high-end reward credit cards offer statement credits of $200 - $300 towards some travel purchases.
Many of these cards also come with a $100 statement credit towards a Global Entry or TSA PreCheck application, which you can use for yourself or someone else.
Elite status with hotels and rental car companies
Some high-end credit cards can offer you elite status with hotels and rental car companies.
Are These Cards Worth the Annual Fees?
There are plenty of credit cards that offer the "standard perks," without charging an annual fee. Before paying an annual fee for a mid-range or premium credit card, you need to consider the value of the perks offered.
Mid-Range Cards and their Fees
With mid-range cards, the perks need to provide just a little bit of value in order to justify the card's modest annual fees.
For example, a Delta-branded card may offer free checked bags for you and companions.
Normally, Delta charges $25 per bag. So this benefit can be worth $100 for a round-trip flight when two people travel and check one bag each.
If you fly more often, or when the benefit applies to more people, having a card with this benefit is a no-brainer.
It's a little harder to put a dollar value on other benefits offered by mid-range travel reward cards.
How much is worth to receive priority boarding on your flight or a late checkout from your hotel? And when it comes to travel insurance policies, these cardholder benefits might not offer any value one year, but be worth hundreds of dollars the next.
High-End Cards and their Fees
But what about the benefits offered by premium travel reward cards? Before applying for a card in this price range, I try to look closely at how I can use its rewards and benefits before committing to a card.
For example, if I found myself spending hours at airports during delays, then I would definitely need a business lounge membership. But I might not consider a card that offers this benefit if the lounge network doesn't have a facility at my home airport.
Instead, I found that I was always timing my arrival at the airport to make it to the gate shortly before boarding started.
Also, I'm almost always flying non-stop, so I rarely find myself waiting around to change planes.
Ultimately, I realized that I just didn't receive enough value from the lounge benefit to justify the card's high annual fee.
Having elite status with hotels and rental car companies is another wildcard, but I generally find good value from these benefits.
On the other hand, travel statement credits always offer a clearly defined value. In fact, I just deduct the value of statement credits from the cost of the annual fee when I'm considering a card's net cost.
Know Your Travel Habits
At the end of the day, the right travel reward card for you will depend on your personal travel habits.
If you only plan on traveling once or twice a year and you never need to check bags, then you just need a basic card that offers the standard perks.
Most regular travelers who hit the road more than twice a year will probably get their $95 worth from the perks offered mid-range cards.
And even if you never save enough money on checked baggage fees, travel is just that much smoother when you get priority service when checking into a flight or hotel.
But if you find yourself heading to the airport at least every month or two, then consider adding a premium rewards card to your wallet.
If you count on the value of the annual fee credits, many of these cards can have a net cost of $150 just $250.
The marginal cost of a premium card may only be $55 - $155 beyond the cost of a mid-range card.
That's a pretty low price to pay for lounge access, elite status, and other benefits offered by these high-end cards.
Bottom Line
When you look at the value of the benefits that a mid-range or premium travel rewards card can offer, you can decide which card is right for you.