The Best No Annual Fee Credit Cards of 2023
Annual fees are often avoided by consumers who are looking for a new credit card. See the best credit cards that don't come with an annual fee.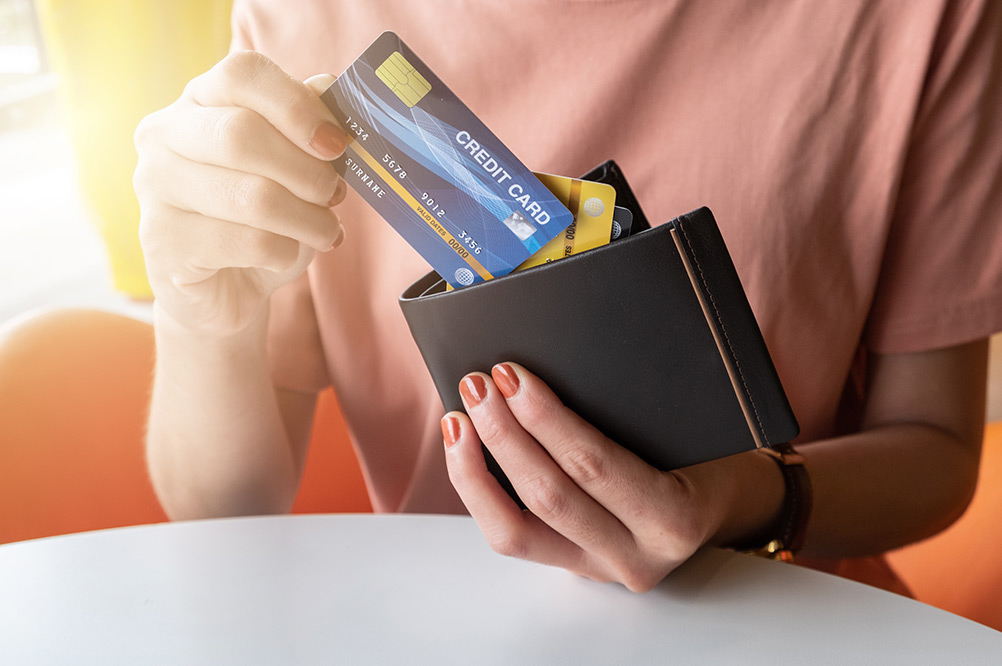 With perks like travel rewards, concierge service, cash back, early access to events and ticket sales, plenty of people get their money's worth when they pony up a premium every year for a credit card.
But, the list of no-fee cards that offer excellent benefits is growing all the time, so if you can reap the rewards without paying an annual cost, why shouldn't you?
Below are three of the best no-annual-fee credit cards and why they're worth considering:
Citi Double Cash Card
The offers an effective 2% cash back on all purchases - 1% when you make the purchase, and 1% when you pay the bill (the minimum amount due or greater).
There is no limit on spending or the amount of cash back you can earn.
You can redeem your cash back in the form of checks, gift cards, or statement credits toward your account balance. In addition to cash back, this no-annual-fee card has a number of other money-saving benefits:
The first late payment fee is waived (normally around $35).
There's a Price Rewind benefit that will search online retailers for a lower price on one of your recent purchases. If a lower price is found within 60 days, you may be refunded the difference.
You have access to free trip cancellation, rental car collision insurance, and travel accident insurance
As one of the best cash back credit cards, The Citi Double Cash Card has a simple program that doesn't involve complex bonus categories or limits. You'll earn a decent cash back rate on everything you buy.
Tip: Avoid redeeming the cash back as statement credit because you would miss out on the chance to earn cash back when paying your balance. In that case, you'll end up not getting the maximum 2% cash back rate.
Read Citi Double Cash Credit Card Editor's Review
Chase Slate
Chase Slate is one of the best no-annual-fee credit cards to help you pay down high-interest debt. The reason for this is that it offers a long 0% APR introductory period on purchases and balance transfers.
Plus, you don't have to pay a fee for the balance transfer if you do it within the first 60 days of obtaining the card. (Most other cards charge 3-5% balance transfer fees, an additional cost that's tough to swallow when you're already trying to pay down debt.)
If you plan to use this card to eliminate debt, all you have to do is fill out a form provided by Chase that will enable you to transfer the balances from your other credit cards or loans to this new card.
Afer that, try to make a plan to pay the card off by the end of the introductory period - that way you won't have any remaining debt on the higher interest rate when it hits.
If your balance is simply too high for this, you could always do another balance transfer when your introductory period is up so that you can continue to take advantage of 0% interest until you become credit card debt free.
As if these features weren't already helpful enough, Slate card customers can log in anytime to view your FICO score as well as explanations for your score.
This is a great way to track your credit improvement, which will naturally happen as your balance lowers, and it can keep you motivated for your debt payoff goal.
Finally, going along with the desire to keep you informed on your finances, Chase also offers fraud alerts by text, phone, or email, which will keep you in the loop if any unusual activity is detected.
Pick the Best No-Annual-Fee Card for You
With a credit card that has an annual fee, you may feel pressured to close the account once it no longer proves to be useful. If it has no annual fee, you're more likely to hold onto it for a long period of time.
In either case, you still want to take some time to consider your financial habits and goals before applying.
Earn Rewards
Rewards credit cards are ideal for people who don't have credit card debt and are able to pay off their entire balance every month.
Otherwise, the interest is going to cost more than the value of the rewards earned. The APRs on rewards credit cards tend to be high, so this is something not to be taken lightly.
If you're the type of consumer to pay every credit card bill in full, a cash back credit card such as the Citi Double Cash Card could be a great match for you.
Normally, it's a good idea to review your past spending to see if you make purchases in any particular category. With this card, however, you don't have to worry about this extra step.
Pay Off Debt
If you are struggling to become debt-free, you should not be worried about earning rewards. In the long run, you have more to gain by getting rid of debt.
For many people, high interest rates are what make it so hard to make real debt payoff progress.
One popular strategy is to move your high-interest debt to a credit card that has an introductory 0% APR.
It will allow you to focus on reducing the balance without interest charges slowing you down. Balance transfers are the technical term for moving debt from one credit card to another.
There's normally a fee to perform a balance transfer, but you'll save some money if you can get one that waives the fee.
Chase Slate is one of those cards that have a long 0% APR period and no balance transfer fee (temporarily). Therefore, it is a good choice to help you eliminate debt.
Avoid High Interest Charges
Some people often prefer simple credit cards that don't come with too many frills. To them, rewards and special perks are not important.
They just want a credit card because it is a convenient way to pay. For this purpose, a low-interest credit card is the better fit.
If you have this mentality towards credit cards, consider a low APR credit card. In case you ever do carry a balance, you'll know that you're paying very little interest compared to most other credit cards.
When Annual Fees Are Worth It
While some people choose to avoid annual fees on their credit cards, an annual fee can sometimes be worth the cost.
For the right type of person, the rewards and benefits of a credit card can exceed the price of the annual fee. Therefore, you shouldn't be too quick to rule out these cards.
Airline credit cards are great examples of why annual fees can turn into great value. Their annual fees can range from $50 to $500, but loyal frequent flyers are able to benefit from the cards' benefits.
The savings often come in the form of free checked bags, complimentary access to airport lounges, priority boarding, in-flight discounts, and even free companion tickets.
For instance, the has a $95 annual fee, but you get:
Free first checked bag for you and a guest: Up to $60 per round trip
Two United Club lounge passes per year: $59 each ($108 total)
Read United Explorer Card Editor's Review
If you took advantage of the card's perks, the annual fee could end up being a minor expense compared to the annual savings. As you can see, it doesn't take much for the perks pay for the annual fee.
There are other worthwhile benefits that you may not notice until you actually need to use them.
Car rental insurance, for example, is available with many travel credit cards. It means that you don't have to pay for this type of insurance through the car rental agency -- you're already covered by the credit card.
Travel credit cards may also come with trip cancellation and interruption coverage.
If a flight or train ride doesn't depart as planned, you might be stuck with unexpected travel expenses such as another night at the hotel and more spending on food. This coverage will reimburse you for these sudden expenses.
Another benefit is the extended warranty. When you make a purchase, your credit card may extend the manufacturer's warranty.
This means that you don't have to pay for the extended warranty through the retailer, which may cost hundreds of dollars on a big-ticket item.
Generally, an annual fee is worth its cost, as long as your financial habits allow you to take full advantage of the card's benefits.
If not, you're better off with a top-notch credit card that doesn't charge an annual fee.