Homeowners Insurance for a Vacation Home or Second Home
Learn how homeowners insurance coverage and policy options for a second home or a vacation home differs depending on how the property is used by you or others.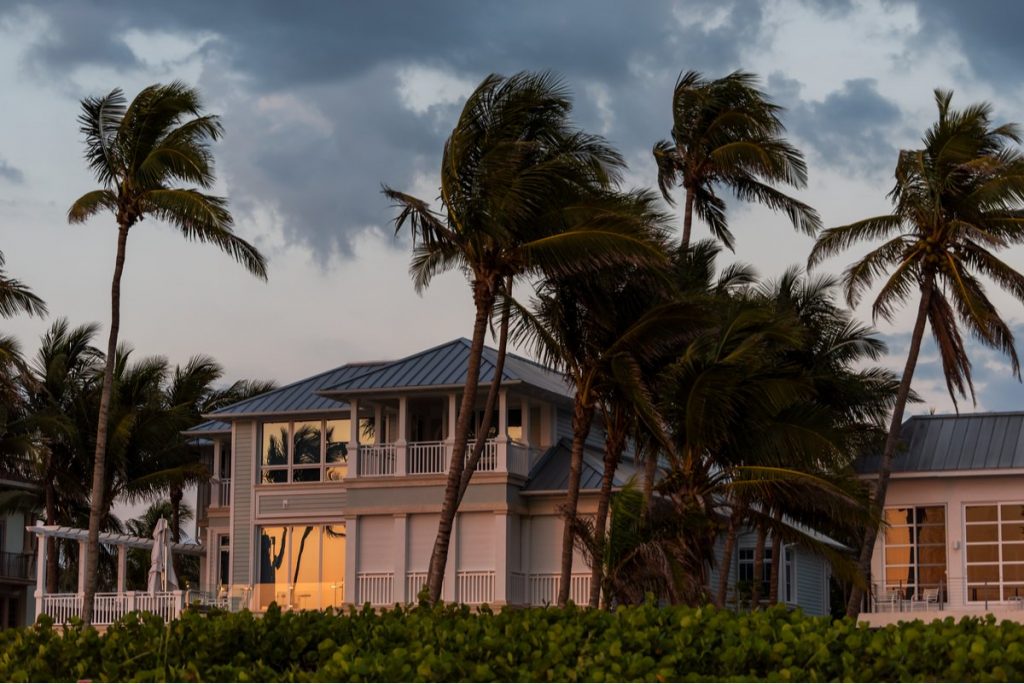 Whether you're looking for a winter or summer escape, buying a second home or vacation home can provide a much-needed relaxing retreat. This is your home away from home. So naturally, you want to protect it.
Homeowners insurance can provide the protection you need. It covers a property against certain losses or damages.
But, getting home insurance for a vacation home or second home isn't the same as getting insurance on a primary home.
Here's what you need to know about insuring a second home against worst-case scenarios.
Do You Need a Separate Policy for a Vacation Home?
If you own a primary home and a vacation home, you might ask:
Do I need a separate policy for both homes?
If you're looking to protect both homes, the short answer is yes.
What's interesting about home insurance is that it isn't required by law. But a mortgage lender will require a policy if you're financing the property.
The lender wants to protect their financial interest. So you'll need to provide proof of insurance before closing.
Now:
If you're in a position to buy a second home with cash—meaning you don't have a mortgage—you can technically forgo homeowners insurance.
But this isn't recommended.
Without a policy, you would pay out-of-pocket to cover losses or damages that insurance would otherwise cover.
Dwelling coverage
A separate insurance policy for your vacation or second home provides dwelling coverage. This protects the actual structure.
You'll need enough dwelling coverage to completely rebuild the house. This part of the policy also protects other structures on the property like a detached garage.
Personal property coverage
You also need a separate insurance policy to protect the contents inside a vacation or second home. This is especially important when the home is unoccupied for weeks or months throughout the year.
This part of the policy protects against damage or loss to personal belongings.
Covered perils include:
natural disasters
vandalism
theft
fire
and more
Personal property protection covers items like furniture, clothes, jewelry, and electronics.
With regard to personal property coverage, you might need extended coverage to protect certain valuables kept at your vacation home.
In all likelihood, you wouldn't keep high-value jewelry at this home. But you might store a boat at your second home or other watercraft vehicles like jet skis.
Personal property protection is usually 50 percent to 70 percent of dwelling coverage.
Yet, insurance companies often limit coverage on certain items. So if you keep a boat at your second home, you'll need to extend your coverage.
Depending on the value of the boat, you can also buy a separate boat insurance policy. Some states don't require separate boat insurance, but a policy might offer bonus protection.
Liability protection
If you have a vacation home, you'll also want liability coverage. This way, you're protected if an injury occurs at your vacation home, or if you're liable for another person's medical bills or legal expenses.
The good news:
Liability coverage on your primary home's insurance policy does extend to your second or vacation home. The exception, though, is if you rent out your vacation home.
If it's a rental, you'll need a separate home insurance policy to receive liability protection.
Limited Insurance Coverage on a Second Home
Notably:
If you buy a home insurance policy for a vacation home or second home, expect limited coverage.
With a standard home insurance policy, most policies are written on an "opened peril" basis. So you're protected against losses or damages from all causes, except those specifically excluded from the policy.
With vacation homes or second homes, these policies are usually written on a "named peril" basis. So your insurance will only cover a loss if it's specifically listed in the policy.
Most named peril policies list 16 types of perils, such as theft, windstorm, lightning, fire, and vandalism.
What If You're Renting Out a Second Home?
Home insurance rules for a vacation home differ when you're renting out the property.
Standard home insurance policies are only for primary homes and second homes that you don't use for business purposes.
If you rent out the home, you'll need either vacation rental insurance or landlord insurance depending on how you use the property.
It's important to note, though, that each insurance company has its own criteria for classifying a rental.
For example, if you only rent out a second home once or twice a year on a short-term basis, your insurance company might not require a rental policy. Some standard home insurance policies include riders that allow for occasional rentals.
But the policy isn't likely to cover damage to your personal property while it's rented out. So if a renter breaks a window, punches a hole in your wall, or damages electronics, your policy will not cover the damage.
Short-term/vacation rental
On the other hand, if you rent out a second home on a regular basis to different individuals throughout the year, insurance companies consider this a business. And as a business, you'll need to purchase vacation rental insurance to protect the property.
This type of insurance offers more coverage for personal property and liability. These policies cover guest stays, owner-occupied vacations, and unoccupied periods.
They cover the structure, the contents inside, and include liability protection (in case of guest injury).
Long-term rental
But if you're leasing your second home for part of the year to the same person or family—meaning it's a long-term rental—you'll need to buy landlord insurance.
This type of insurance also protects against financial losses. It includes dwelling coverage, protection for other structures, liability protection, and loss of use protection.
With loss of use, you're covered for up to 12 months if the home becomes uninhabitable, meaning you're unable to collect rent.
Landlord insurance also protects certain contents used to maintain the property. But it doesn't protect your tenant's personal belongings. So if a fire or theft results in damages or losses, tenants will need their own renters insurance policy.
What to Know About Liability Protection
If you rent out your vacation or second home, talk to your insurance agent about increasing your liability protection.
Your vacation rental policy or landlord insurance policy might limit your liability protection to $300,000 or $500,000.
But, if you have a lot of assets, you might consider increasing your liability protection up to $1 million. This is added protection, especially if you have a pool or a hot tub on the property.
According to Insure.com the average annual cost of homeowners insurance nationally for a policy with $300,000 coverage and $1,000 deductible is $2,540. This rate will typically be more if this is a second home because insurers view them as higher risk.
Other Coverage for Your Vacation or Second Home
You should also talk to your insurance agent about additional riders or endorsements for your vacation or second home.
Is your second home located in an area with a high risk for windstorm? If so, confirm that your home insurance policy includes windstorm protection. If it doesn't, make sure you buy separate coverage.
Also, consider whether you'll need to buy flood insurance. You can get a policy through the National Flood Insurance Program, or add a flood rider to your current policy.
Likewise, you might add a rider that protects against earth movements. This is vital if you live in an area prone to earthquakes, landslides, or sinkholes.
Tips to Reduce Premiums on a Vacation or Second Home
Since insurance companies view vacation homes as riskier, these properties tend to have higher premiums. Here's a look at ways to reduce your cost:
Shop around
Get insurance quotes from at least three to four insurance providers before choosing a policy.
Premiums can vary from company to company, but comparison shopping can help you find the lowest cost.
Bundle your policy
Your insurance provider will likely offer a discount if you have more than one policy with the company.
Contact your current insurer and ask about discount home insurance for your second home.
Enhanced security
If your second home will be unoccupied for part of the year, increasing your security also helps lower your premium.
This includes adding a burglar alarm, a monitored fire alarm, deadbolt locks, or installing a fence around the property.
Improve your credit score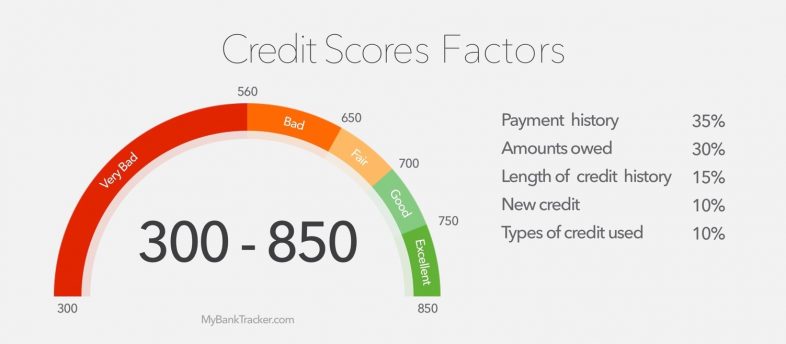 A higher credit score can also result in a lower insurance premium. Pay your bills on time, pay off credit card debt, and dispute negative errors on your credit report.
Conclusion
A vacation home can be your escape, but it's important to protect this investment with the right type of insurance.
Depending on how you use the property, a standard policy might not be enough. In some situations, you might need landlord insurance or vacation rental insurance.
If you need help choosing insurance for your vacation home or second home, speak with your insurance agent.