Pennsylvania Homeowners Insurance: Average Rates for Coverage
Find out how much homeowners insurance costs on average in Pennsylvania, including optional coverages that may be worthwhile considerations as part of a policy.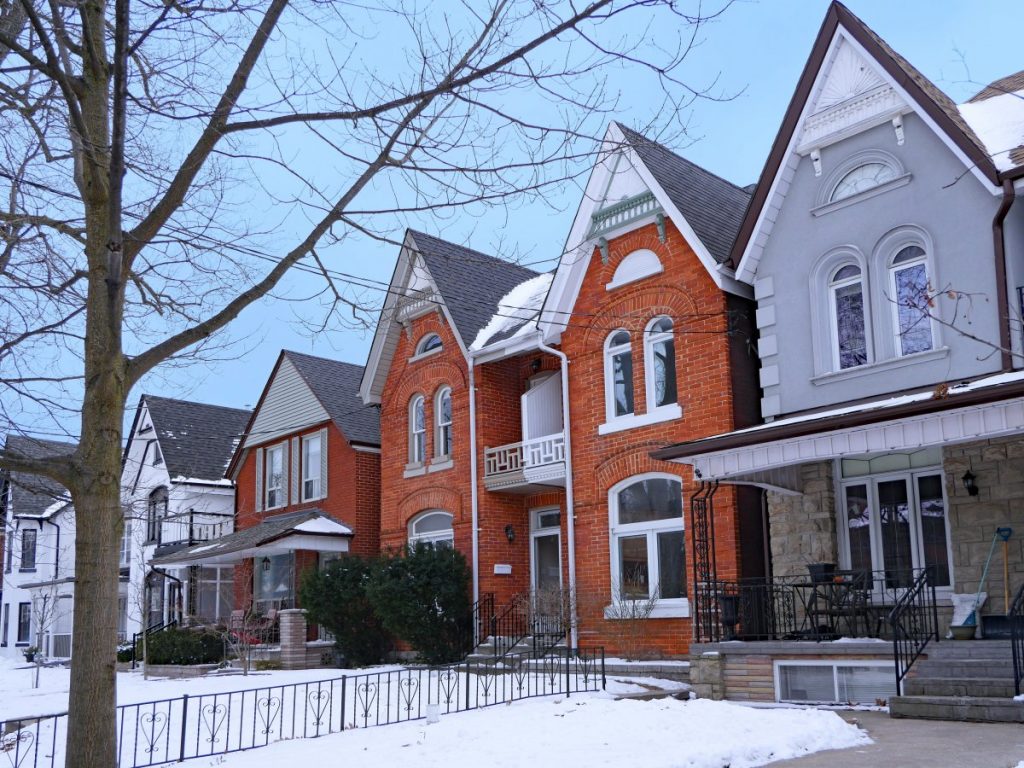 Home insurance is a common policy for homeowners, but do you know how this protection works?
Homeowners insurance in Pennsylvania includes a standard level of coverage, with the option to add extra coverage known as riders.
Understanding what's covered (and what's not covered) under a policy is vital to avoiding costly surprises.
Here's what you need to know about homeowners insurance in Pennsylvania, including information on coverage, deductibles, and techniques for getting a low premium.
Average Homeowners Insurance Rate in Pennsylvania
Pennsylvania homeowners pay about $1,307 a year on average for homeowners insurance.
This is roughly half the national average.
Insurance premiums will vary from provider to provider. So it pays to shop around and compare rates. This can help you save hundreds each year.
Of course:
Other factors also influence how much you'll pay for home insurance in Pennsylvania.
When shopping for home insurance, factors that determine your rate include:
Location of the property
Age of the property
Local crime rates
Home features
Your claims history
Your deductible
Average homeowners insurance rates in major PA cities
| City | Average rate ($300k dwelling/liability and $1k ded.) |
| --- | --- |
| Lancaster | $1,857 |
| Harrisburg | $1,930 |
| Reading | $2,004 |
| Allentown | $2,008 |
| Erie | $2,017 |
| Pittsburgh | $2,052 |
| Scranton | $2,099 |
| Philadelphia | $2,946 |
Average Pennsylvania homeowners insurance by coverage level
| Dwelling and liability limits with $1,000 deductible | Average annual rate |
| --- | --- |
| $200,000 with $100,000 | $1,300 |
| $200,000 with $300,000 | $1,319 |
| $300,000 with $100,000 | $1,708 |
| $300,000 with $300,000 | $1,720 |
| $400,000 with $100,000 | $2,091 |
| $400,000 with $300,000 | $2,112 |
| $500,000 with $100,000 | $2,511 |
| $500,000 with $300,000 | $2,538 |
| $600,000 with $100,000 | $2,884 |
| $600,000 with $300,000 | $2,907 |
How Does Homeowners Insurance Work?
Insurance policies protect against worst-case scenarios. This is why some people have auto insurance, life insurance, and health insurance.
Homeowners insurance isn't required.
Unless, of course, you're financing your home through a bank or mortgage company. Mortgage lenders have to protect their financial interest.
So if you don't purchase a policy on your own, they'll buy one on your behalf.
But even after paying off your mortgage loan, it makes good financial sense to maintain home insurance.
These policies cover damages caused by the following:
Fire
Hurricane
Theft
Vandalism
Lightning
Other storm damage
When purchasing a policy, you can expect four basic levels of coverage. These include:
1. Dwelling coverage
This part of your home insurance covers the structure. This includes attached structures such as your porch or garage, as well as built-in appliances.
Dwelling coverage is important because it pays to completely rebuild your home after a major disaster. Therefore, dwelling coverage should be equal to your home's estimated replacement cost.
Keep in mind:
If you make major upgrades to your home—such as increasing the square footage—you'll need to contact your insurance provider and increase your dwelling coverage.
As a bonus, dwelling coverage also includes "other structures."
Detached structures on your property fall under this coverage. This can include a detached garage or a shed on your property.
In most cases, coverage for other structures is 10 percent of your dwelling coverage.
2. Personal property coverage
It only makes sense to protect your personal belongings, too.
If a fire destroys your home or a thief steals your items, homeowners insurance in Pennsylvania covers the cost to replace your belongings.
This coverage is usually 50 percent to 70 percent of your dwelling coverage. It helps replace many common household items. These include:
Furniture
Clothes
Electronics
Jewelry
One thing to know about personal property coverage is that most policies only cover items up to $1,500.
If you have high-value or expensive belongings such as jewelry, collectibles, or artwork, you'll need to increase your personal property coverage.
Talk to your insurance agent about adding a rider or endorsement. This gives you the option to insure high-value items up to their full value.
3. Loss of use coverage
Nobody wants to think about temporarily moving out of their home after a disaster.
But in the event of a major peril, this is a possibility. In which case, you might have to live in a hotel or rent another home while your primary residence undergoes repairs.
A temporary move can be costly. But fortunately, loss of use coverage picks up the tab. The policy reimburses you for additional living expenses, reducing your out-of-pocket expense.
With most policies, loss of use coverage is 20 percent of your dwelling coverage.
4. Personal liability coverage
You must also protect yourself in the event that you're held liable for another person's injuries.
Someone might fall and hurt themselves on your property.
If so, they might sue to have their medical bills paid. Personal liability coverage protects you in this scenario.
The policy pays a court-ordered award, as well as the injured party's medical bills. But it's important that you have enough personal liability coverage.
Standard homeowners insurance in Pennsylvania typically offers $100,000 of basic coverage. If you have a lot of assets, though, you might consider increasing your coverage to $300,000 or $500,000.
Personal liability coverage doesn't only pay another person's medical bills. It also protects you if you cause damage to another person's property
What is a Home Insurance Deductible?
Although you'll pay home insurance premiums each month, understand that you'll still have out-of-pocket costs after filing a claim.
The same way your auto insurance policy has a deductible, you also pay a deductible with home insurance.
This is what you spend out-of-pocket before the insurance company pays a claim.
Now:
You're given the option to choose your home insurance deductible. Many policies start with deductibles as low as $500.
But if you like, you can increase your deductible to $1,000, $2,000, or $2,500. A low deductible reduces your out-of-pocket cost when filing a claim.
However, lower deductibles also have higher premiums.
Should You Consider Flood Insurance?
Standard home insurance policies don't include flood protection.
Therefore, you might consider getting a policy to cover this type of damage.
According to FEMA, it only takes one inch of water to cause $25,000 of damage to a home.
Extended periods of heavy rain can cause major flooding, even if you live outside of a designated flood zone.
If you live in a flood zone, your mortgage lender will require flood insurance. But these policies are also useful in areas without a history of flooding.
You can buy a separate flood insurance policy through the National Flood Insurance Program. Policies are also available through home insurance companies. You can add a rider to your current policy.
These policies cover flood damage that starts outside of your home.
A standard policy only covers water damage that starts inside the home.
So if your water heater breaks or a pipe bursts and floods your home, your home insurance will repair the damage.
Should You Consider Hurricane Insurance?
Pennsylvania doesn't have a lot of hurricanes, but these storms can occasionally impact the area. Hurricane Irene caused damage to the state in 2011, followed by Hurricane Sandy one year later.
The good news:
Most standard home insurance policies will cover hurricane damage.
Since hurricane damage is costly, many policies also impose separate deductibles for these storms. Typically, these deductibles range from 1 percent to 5 percent of the home's insured value.
To find information on your hurricane deductible, read your insurance policy and look for information related to windstorms.
Depending on home insurer, the company might exclude hurricane coverage from your standard policy. In this case, you can buy separate windstorm coverage to protect yourself.
Tips When Shopping for Homeowners Insurance
Here are a few tips to help you shop for homeowners insurance in Pennsylvania.
1. Shop around
It takes time and effort to save on homeowners insurance. So it's important to shop around and compare rates.
Ideally, you should get quotes from at least three different insurance companies. Talk to friends, family, or coworkers for recommendations.
Getting a quote is fairly simple.
You'll provide the property ZIP code and property details. Once you receive your quote, conduct a side-by-side comparison. Compare premiums, coverage amounts, and deductibles.
2. Buy home insurance with the company that insures your car
Another way to save is to bundle your policies.
If you have auto insurance, see if the company also sells homeowners insurance.
Loyalty can help you secure a discount between 5 percent and 15 percent.
3. Make home improvements
Certain home improvements and additions can also lower your home insurance premium.
Your insurance company might offer a discount if you install an alarm system, a monitored fire alarm, deadbolt locks, or a fence.
You can also save by installing storm shutters, replacing your roof with stronger materials, or installing shatterproof windows.
4. Maintain good credit
Good credit doesn't only affect your ability to get a loan. It can also impact your insurance rates.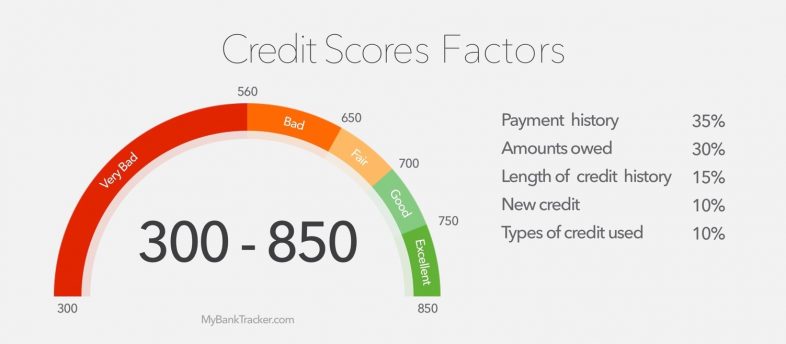 Typically, people with the best credit scores qualify for cheaper insurance policies.
To protect your credit, pay your bills on time, don't apply for credit unnecessarily, dispute errors on your credit report, and keep your debt low.
Final Word
Homeowners insurance in Pennsylvania protects your biggest asset and helps reduce your out-of-pocket expense after a disaster.
But it's important to understand how your coverage works, and if necessary, increase your coverage limits to ensure you're completely protected.