When Can You Switch Homeowners Insurance Policies?
Find out when you can switch homeowners insurance policies, including what happens if you decide to cancel an existing policy (such as termination fees).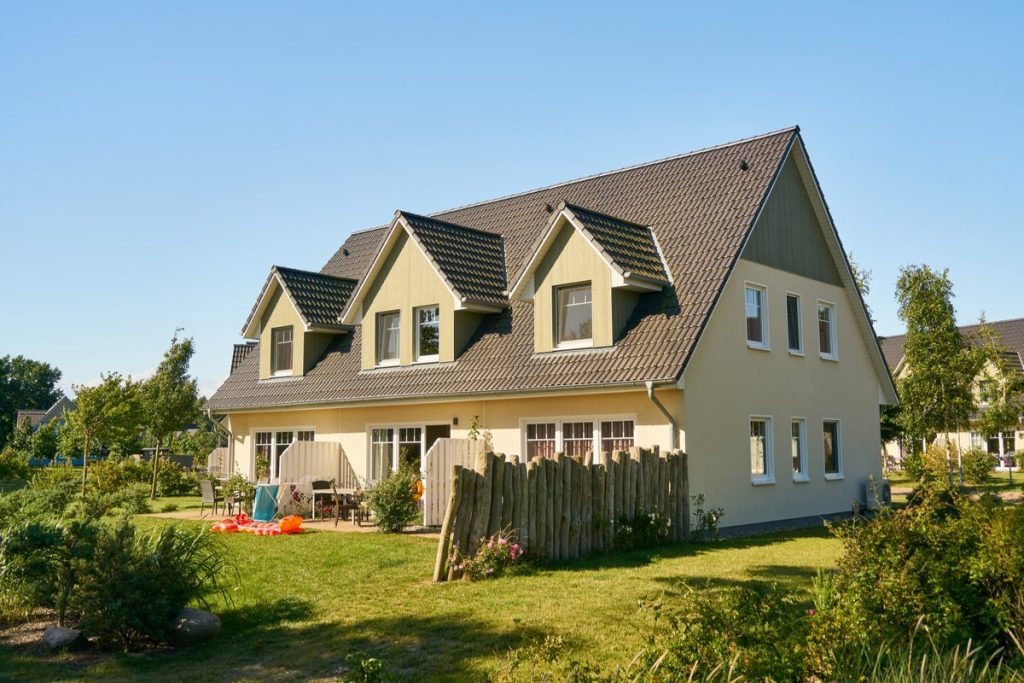 If you own a home, chances are you have homeowners insurance—especially if you're financing the property. Homeowners insurance is a policy that protects your home against certain types of damages and losses.
Many people select a home insurance company when getting their mortgage loan, and then have their premiums paid directly from an escrow account.
But even if you have a long-term relationship with your provider, at some point you might switch companies. How does this work?
Here's what you need to know about switching your homeowners insurance policy, as well as how to find a new company.
When Can You Switch a Homeowners Insurance Policy?
Like other types of policies, homeowners insurance renews each year.
In most cases, your policy will automatically renew, with your provider sending updated information annually.
Since many policies auto-renew, some people don't think to shop around before their renewal.
That said:
It makes sense to compare options and choose another provider.
But if your home insurance policy recently renewed, you might ask:
Do I have to wait until my current policy expires to switch companies?
The short answer is no.
You're allowed to cancel homeowners insurance at any time.
So if your policy renewed a few weeks or months ago—and you find a cheaper rate—you can cancel your current policy and sign up with a new company.
While this is possible, keep in mind that canceling your current insurance mid-policy isn't without costs.
Your current insurance provider might charge a penalty or early termination fee.
The amount of this fee varies.
You can find more information about it in your insurance paperwork.
Some companies, though, don't charge a fee for canceling before a renewal date.
If your insurance company charges an early termination fee, make sure you compare this fee with any savings you'll receive by switching company. If the fee is more or comparable to the savings, it might make financial sense to continue with your current policy.
And then switch companies once the policy expires.
What Are Reasons to Switch Homeowners Insurance?
If you've had a relationship with the same home insurance company for several years, it doesn't hurt to shop around and see what other providers can offer.
Some people stay with the same provider out of convenience. But knowing your options can potentially save hundreds or thousands.
Common reasons to switch home insurance companies include:
1. Price
Price is a top reason to switch home insurance companies.
This is true whether you wait for a current policy to expire or you switch mid-policy.
Home insurance rates aren't one-size-fits-all, so premiums can vary widely from provider to provider.
Different companies offer different types of discounts, too.
For example, do you have multiple insurance policies with different providers?
If so, you can potentially save by bundling your policies with the same provider. This might include getting your auto and home insurance with the same company.
Also, some providers offer discounts to customers in certain professions.
Then again, maybe your current insurance provider doesn't offer a retirement discount, yet another provider does.
Or, you might find a company that offers a discount when you pay your policy in full.
You don't know the type of savings you're eligible to receive until you shop around and ask.
2. Poor customer service
Unfortunately, some people haven't had the best experience with their home insurance provider.
Filing a home insurance claim can be stressful. A major disaster might cause costly damage or loss to your property. And in these situations, you need a claims representative who's helpful and patient.
Granted, there isn't a perfect home insurance company.
Still:
If you've had multiple poor experiences with customer service, it might be time to look for another provider.
Not only is there an opportunity to save money, but also an opportunity to have a better insurance experience.
To avoid repeating the past, make sure you check customer reviews.
You can also get recommendations from family and friends. If others have had a positive experience with a particular provider, you might have the same experience.
3. You need additional coverage
Homeowners insurance policies provide a lot of protections.
They cover the actual structure, other structures on the property, and personal property. They also include liability protection and loss of use coverage.
But depending on your circumstances, you might need additional coverage. This can include adding riders and endorsements for high-value personal property.
Or you might need extra protection like windstorm coverage, earthquake insurance, flood insurance, or sinkhole insurance.
You can always buy additional coverage from another company. But it's often convenient to get your coverage from the same provider.
So if your current provider offers limited options for riders, see what other providers can offer.
How to Shop For a Homeowners Insurance Policy
Whether you're seeking a policy to replace your current policy once it expires, or you're shopping mid-policy, here's how to find a homeowner insurance company.
1. Shop around
It isn't enough to change homeowners insurance, you should choose a company that offers a lower rate.
Shopping around and getting multiple rate quotes is one of the best ways to save money.
Other insurance companies can provide free online quotes for easier comparison. As you shop around, keep in mind the factors that influence insurance rates.
These factors can include:
location
age and condition of the property
proximity to a fire hydrant and fire department
local crime rates
square footage of the property
safety amenities
You might be tempted to choose the policy with the lowest quote. However, make sure you understand what you're getting for the price.
Cheaper quotes often mean less coverage or a higher deductible. In which case, you'll pay more out-of-pocket when filing a claim.
2. Apply for a new policy
After choosing a home insurance company, it's time to apply for a policy.
If you're waiting for your current policy to expire, check the policy's declaration page for information on when your coverage ends.
When applying for a new policy, choose a start date on or before the date your current policy ends. This way, you avoid a lapse in coverage.
If you're getting a new home insurance provider mid-policy, you can choose any start date.
3. Purchase a new policy
Wait until the insurance company approves your new policy before canceling your old policy.
Once you have a new policy in place, you'll pay to endorse it. This makes the policy official.
The home insurance company will send a hard copy of your policy and a receipt of your payment. This includes extra information about coverage and the effective date.
4. Cancel your old policy
Once you have an official effective date for your new policy, notify your existing home insurance provider to cancel your current policy. But again, make sure your cancellation date is on or after the new policy's effective date.
If your new policy goes into effect on January 1, you'll need to cancel your existing policy on January 1.
Each provider has its own process for canceling a policy. Sometimes, you're able to cancel your policy over the phone. In other cases, you might have to send a letter or submit an email request.
Either way, the insurance company will make a note of your cancellation date.
If you paid your home insurance in advance, you might receive a small refund.
5. Notify your mortgage company
Make sure you notify your lender of the insurance provider change, especially if you pay your homeowners insurance premiums through an escrow account. This way, the right company receives your premium.
Other Advice for Switching Policies
Switching homeowners insurance is also an opportunity to assess your insurance needs. Many standard policies include a basic level of protection for personal property and liability protection.
Personal property protects belongings such as clothes, furniture, electronics, and jewelry. This is typically 50 percent to 70 percent of your dwelling coverage.
Dwelling coverage protects your actual structure. You need enough dwelling coverage to rebuild your home.
If you own high-value personal property, your insurance company might not cover the full replacement value of these items. For this type of coverage, you must add a rider or endorsement to your policy.
Likewise, many standard policies only come with $100,000 of liability protection. If you have a lot of assets, you can increase your liability protection to $300,000 or $500,000. You can also get an umbrella policy for up to $1 million.
Conclusion
Homeowners insurance offers peace of mind in the event of natural disaster, theft, fire, and other losses.
But premiums can vary from company to company.
So it's important to periodically review your insurance needs, shop around, and compare rates to see if you can save money.