What Happens When You Don't Have Homeowners Insurance?
Find out what happens when you don't have homeowners insurance coverage and the various reasons that you should have a policy in place to protect your property.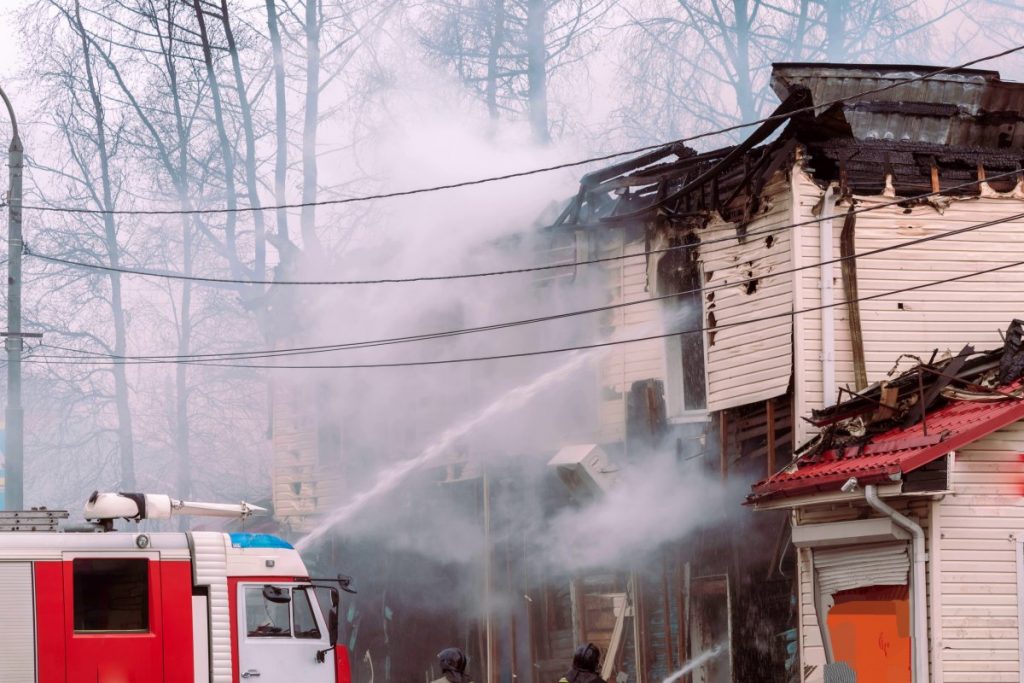 Your home (and the contents inside) is your biggest investment, so replacing the actual structure and your belongings after a disaster can be costly.
The good news is that home insurance helps soften the financial burden.
Although these policies provide a lot of value, they're not a legal requirement. And since a policy isn't required by law, you might assume that you don't really need one.
But, this couldn't be farther from the truth.
Here's a look at why you need homeowners insurance, as well as the consequences of not having a policy.
Top Reasons to Have a Homeowners Insurance Policy
For the most part, homeowners insurance is relatively inexpensive. Prices will vary depending on your city and state.
Even so, most homeowners pay between $1,000 and $3,000 a year. For example, according to Insure.com the average annual cost of homeowners insurance nationally for a policy with $300,000 coverage and $1,000 deductible is $2,540.
Premiums are often paid from an escrow account, in which case you'll pay premiums along with your mortgage payment.
Like any other insurance policy, though, you probably hope to never file a claim.
Yet, in the event of a worst-case scenario, home insurance is extremely useful after the following circumstances:
1. Natural disasters
Some areas are prone to natural disasters.
For example, you might deal with frequent hurricanes or tropical storms if you live along the coast. Or, you might live in an area with frequent tornadoes or earthquakes.
These types of events can cause significant damage to your home. And in the event of a major disaster, you might need to completely rebuild your property. Without homeowners insurance, you would cover the cost to repair or rebuild the home out-of-pocket.
Fortunately, though, you don't have to this.
Homeowners insurance policies include dwelling coverage. This is one of the most important components of a policy. Dwelling coverage protects the actual structure or home, as well as other structures on the property.
Other structures can include a detached garage, a fence, or a shed.
As a general rule of thumb:
You need enough dwelling coverage to completely rebuild your home. Coverage for other structures is 10 percent of your dwelling coverage.
In the event of a natural disaster, you would pay a deductible, and your insurance provider pays the remaining cost to repair or rebuild your home.
The deductible is what you pay out-of-pocket before your insurer pays a claim. Deductibles can range from $500 to $2,500.
Keep in mind:
Some insurance policies have separate deductibles for windstorms like hurricanes and tornadoes. If so, the deductible is usually a percent of your home's insured value.
2. Other perils
A home insurance policy also protects against fire. If a fire damages or destroys the home, your dwelling coverage covers the cost to repair or rebuild, too.
Other situations that fall under dwelling coverage include lightning, hailstorms, explosions, vandalism, and damage by car or aircraft.
Natural disasters can also include earthquakes and floods.
However, a standard homeowners insurance policy doesn't cover these events.
To protect your property from these perils, you must buy separate coverage. You can also add an additional rider to your existing policy.
3. Personal belongings
Home insurance policies also include personal property protection. So you're protected in the event someone breaks into your home and steals your personal belongings.
You're also protected when a peril destroys or damages your personal belongings. Covered perils include fire, water damage originating from the interior, and natural disasters.
With your homeowners insurance policy, personal property protection can range from 50 percent to 70 percent of your dwelling coverage. Just know that most insurance providers limit coverage for certain items.
For example, your policy might only cover jewelry up to $1,500 per item. In which case, you will need to increase your coverage if you own high-value items. You might also have limits for collectibles, musical instruments, and artwork.
4. Medical bills
Homeowners insurance is also useful when an injury occurs on your property. This includes injury resulting from negligence on your part, accidents, as well as unusual situations involving trespassing.
An example of negligence is someone falling or hurting themselves because you didn't properly maintain your property.
Accidents are due to no fault of your own. But you're often liable because they occurred on your property.
Also, if you have a swimming pool on the property, someone might use your pool without permission. Although they're trespassing, you could be liable for any injury that occurs. But only if you didn't take the necessary precautions to protect your pool. This includes installing a fence around the pool and using a gate lock.
In this situation, an injured person might sue to have their medical bills paid. Or, they might win a court-ordered award. If so, your liability protection helps cover the cost.
Standard policies provide about $100,000 of liability protection. But you can always increase your coverage up to $500,000.
You can also buy an umbrella protection policy with coverage up to $1 million.
5. Loss of use
The cost of not having home insurance can greatly outweigh the monthly savings of skipping coverage.
If you don't have coverage, not only are you responsible for repairs and damages, you must also pay extra living expenses yourself.
Depending on the extent of damage, your home might be uninhabitable after a covered peril. If so, you'll have to live elsewhere on a temporary basis.
Without home insurance, this extra cost comes out of your pocket. But if you have home insurance, your policy includes loss of use protection.
This coverage is typically 20 percent of dwelling coverage. It pays extra living expenses such as hotel stays, the cost of renting another home, and restaurant meals.
Mortgage Lender Insurance Requirements
Even though you're not required by law to have home insurance, your mortgage lender will likely require an active policy.
You'll need to provide proof of a policy before closing. In addition, if you switch home insurance policies at any time, you'll need to notify your lender immediately.
The reality is:
Requiring home insurance is how a lender protects their financial investment.
If you neglect to keep an active policy, your mortgage lender will likely buy a policy on your behalf.
These policies tend to be more expensive. So it's often cost-effective to buy a policy on your own.
Does It Ever Make Sense "Not" to Have Home Insurance?
Even after you've paid off your home, it makes good financial sense to maintain an active home insurance policy.
Insurance is a protection and provides peace of mind.
Yes, it creates a monthly expense. But what you pay for a policy might be considerably less than what you'd pay to repair your house after a major event
Keep in mind, too, home insurance doesn't only protect against natural disasters, theft, and fire. It also protects against sudden events like a burst pipe or a broken appliance that floods the interior of your home.
The only plausible reason why someone might cancel their homeowners insurance is if they have enough cash to completely rebuild their home and replace all their belongings.
But even with a hefty nest egg, skimping on insurance means you'll miss out on liability protection.
Bottom line:
The decision to cancel coverage can be costly, and you might end up regretting it.
Naturally, you might prefer to save money. The good news is that it's possible to keep your coverage and lower your premium. This applies whether you have a mortgage or you've paid off your home.
Shop around
Comparison shopping is one of the best ways to save on home insurance. This involves contacting multiple insurance providers for a free rate quote.
You can compare coverage, deductibles, and monthly premiums.
Bundle and save
You can also save by bundling and getting your home and auto insurance with the same provider. Many companies will reward loyalty by lowering your premium.
Improve your credit
Maintaining a high credit score can also help you qualify for a better rate.
Some insurance providers will check the credit history of applicants, and offer lower rates to those with the highest scores.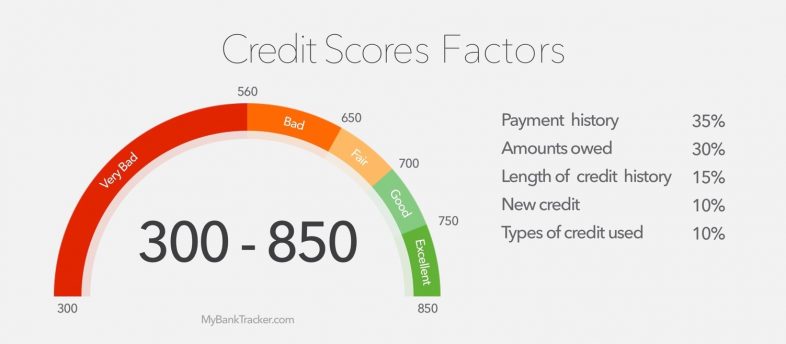 Make your home safer
Home insurance providers also offer discounts if you take measures to make your home safer.
This includes installing a burglar alarm, fire alarm, fence, and deadbolt locks.
You might also qualify for a discount by adding shatterproof windows and stronger roofing materials.
Conclusion
Home insurance adds a new monthly bill, but it's a policy that's absolutely necessary as a homeowner.
Whether you have a mortgage or you've paid off your home, home insurance offers financial protection against losses and damages.
So while there's no law requiring a home insurance policy, these policies can significantly reduce your out-of-pocket expense after a disaster.