The Best Savings Accounts for College Students in 2023
We analyzed the savings accounts offered by the largest U.S. banks to identify the best options for college students who are looking to start saving their money. Learn what younger adults should look for in a savings account. Compare the options available based on fees, ATM access, online banking, mobile banking, and more.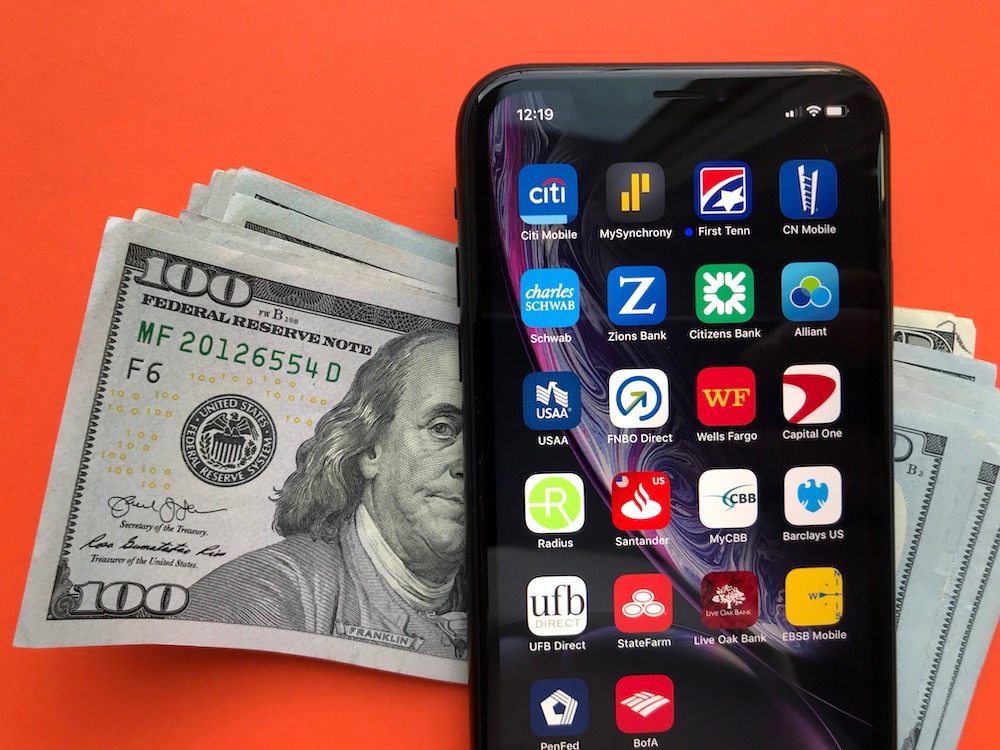 Saving money can be a challenge for college students when trying to juggle academics, socializing and working part-time during school.
The fact is that with some income, starting a dedicated savings plan helps build financial responsibility, especially when your independence, post-graduation expenses, and student loan payments loom ahead.
From the newest undergrad to the most seasoned grad student, the ideal savings account should be tailored to their needs.
It should be one that builds interest, carries next to no fees, makes access to your money easy, takes advantage of mobile technology, and most of all, keeps you consistently setting and reaching savings goals.
Truly, there are dozens of accounts on the market that tick all those boxes, and more. But which ones are the best for college students looking to jumpstart their savings?
We looked at the savings accounts offered by the 20 largest U.S. banks to narrow down three of the best options:
Best Overall: Synchrony Bank High Yield Savings
High Rate: Marcus Online Savings
Best Traditional Savings: PNC Virtual Wallet
Compare Savings Options
Be sure to check out more savings accounts worth considering:
Best Overall - Synchrony Bank High Yield Savings
With no physical branch locations and no resulting overhead expenses, Synchrony Bank's online presence means the ability to offer customers higher interest rates and other perks.
With one of the market-leading APYs, its High Yield Savings Account truly earns its label as a high-yield place for building savings, and lands the top spot as the best, most well-rounded savings account for college students looking to earn interest on their money.
Synchrony allows up to six withdrawals per statement cycle, fee-free, and depositors have a wide range of withdrawal choices to choose from.
So if you're living on campus, away from home, wiring money, or hitting the ATM (with optional ATM card in hand) is very easy.
Flexible banking for students on the go -- but serious about saving -- make Synchrony's High Yield Savings highly recommended.
Synchrony Bank Savings Account Pros & Cons
Pros
Cons

Market-leading interest rate
Optional ATM card
No monthly maintenance fee
Mobile app available
ATM fee reimbursements
FDIC insured
$0 required to open an accaunt

No physical branches
Minimum balance required to earn APY
Best High Rate - Marcus Online Savings
Marcus (named for Marcus Goldman) is an online branch of Goldman Sachs specializing in personal loans and savings options.
Its High Yield Online Savings account exemplifies the type of account to help college students save with a big interest rate even with smaller deposits.
With savings accounts, two factors play a big role: how much money you deposit, and your interest rate.
According to Marcus' Online Savings, a college freshman who makes an initial deposit of $500, with $100 recurring monthly deposits over the next four years will have accumulated nearly $200 in interest by the time they graduate.
Marcus by Goldman Sachs Savings Account Pros & Cons
Pros
Cons

Earn a very high interest rate
No minimum deposit required
No monthly fees
No transaction fees
$0 minimum to earn APY
Best Traditional Savings - PNC Virtual Wallet
Sometimes, keeping a savings plan simple is the best way to stick with your savings goals.
PNC's free, mobile-based Virtual Wallet is three bank accounts in one, with money management tools and basic savings features that are goal-oriented and teach smart money skills, ideal for a college student on any budget:
Made up of three different elements: Spend, a primary, everyday checking account with PNC VISA debit card; a Reserve account for short-term savings; and a Growth account for long-term savings
Free transactions at more than 9,000 PNC ATMs, plus free online and bill pay
Earn interest through the Virtual Wallet's Growth account
Cash back earnings with PNC Purchase Payback
Bonus relationship rewards with PNC's Flex Visa and PNC points Visa Credit Cards
We voted for the Virtual Wallet as the best traditional savings plan, but it breaks that mold in more ways than one.
Since it's completely mobile/online based, some key features offer money app functionality akin to apps like Mint -- use Virtual Wallet's calendar to plan and schedule bill payments, track your spending, and create a budget to map out expenses and savings on a college budget.
Overall, it's the three-accounts-in-one setup that makes Virtual Wallet a dynamic online savings account that's more than just a savings account.
Use Spend and its Visa debit card to make daily purchases or withdraw money
Reserve, for smaller savings goals, like a new laptop, dorm furniture, or school supplies
Growth for bigger savings goals, like a car or house down payment, or using it to help pay off student loans.
Both Reserve and Growth can also be used as primary and secondary overdraft protection accounts.
PNC Virtual Wallet Account Pros & Cons
Pros
Cons

Helps to control spending and savings
Debit card access
Mobile apps available

Monthly fee may apply
Interest rates are very low
What Makes a Good Savings Account for College Students?
On saving money, college students are different than the average consumer.
Before graduating and working full time, they need an account that helps them save with limited income and day-to-day expenses, whether they live on campus or commute.
But then, an account also needs to serve them well when they graduate, hit the career world, and need to pay off student loans and plan for bigger life events, like buying a house, getting married and having a family.
So what ingredients should go into the right savings account for a college student?
Low to no monthly fees
Being in college, on a budget or a fixed income, bank account fees are unnecessary costs that should be minimized, if not eliminated completely.
This doesn't just apply to monthly account maintenance fees, but excess withdrawal fees, ATM fees, and even overdraft fees.
Most importantly, get an account that doesn't levy fees for failing to meet a minimum balance.
Students should be able to maintain a lower total savings balance without being penalized for it.
It doesn't ever make sense to pay fees, and works against your savings efforts.
Fee Comparison Chart
Synchrony High Yield Savings
Marcus Online Savings
PNC Virtual Wallet
Minimum Deposit to Open
Any amount
Any amount
$25
Monthly Fee
$0*




*Third-party bank may charge a fee for using their ATM

$0*




*Third-party bank may charge a fee for using their ATM

$7, waived if you provide proof of active enrollment in an educational institution* or have a combined $500 in your spend and reserve accounts




*Expires 6 years after the account is enrolled in the student banking program

Out-Of-Network ATM Fee
$0
$0
$3 (first 2 fees reimbursed for student accounts)
Stop Payment Fee
$25
$0
$33
Overdraft Fee
N/A
N/A
$36 (first fee is waived for student accounts)
Excess Withdrawal Fee
$0, but the bank reserves the right to close the account for misuse if you withdraw frequently
$0, but the bank reserves the right to close the account for misuse if you withdraw frequently
$15 after first withdrawal
ATM access
A good savings account also gives you easy accessibility to your money, especially frequent ATM access wherever you go.
It's a great asset for students who may need to withdraw money in a pinch on campus, at the student center or dining hall, with an account that doesn't impose ATM fees or surcharges.
In the case of emergencies, an ATM can be a lifesaver when bank branches are closed (or it's an online bank with no walk-in locations).
PNC Bank, for one, has more than 9,000 ATMs in 19 states, and Synchrony Bank participates in a network giving customers access to more than two million ATMs.
Not all savings accounts come with ATM cards. Does your savings account offer one?
Online and mobile banking
Financial providers with online and mobile access are more than just banks.
Take something like PNC's Virtual Wallet, where you can spend, save through two specific accounts, plan automatic deposits and bill reminders, and track savings goals, and you've got your own personal financial assistant right from your cell phone.
Not only do online banks favor fee-free accounts replete with other benefits (like higher interest), their convenience complements the fast-paced schedule of students on the go with limited time -- tailored for the younger generations to manage their finances.
Tips to Build Your Savings
The college and university you pick, and the major you choose, are so important in determining the career path in life you take.
The same is true about selecting the right bank and savings account. Once you're in school, the work is on you to study hard and make the grade.
And, after you've opened a savings account, it's up to you to establish and build a solid savings foundation.
Follow some of these tips to get started:
Opt for automatic transfers
Staying disciplined and making regular deposits into a savings account can be difficult if you've never saved money before, or if your income fluctuates.
Set up automatic transfers with your bank so a predetermined amount of money will transfer from your checking account to savings account the same time each month.
If you know it'll be problematic to remember a $100 deposit each month, automatic transfers will take care of it for you.
Couple that with an APY, and your interest rate will make it worth it.
Don't make it too easy to touch your money
By the same token, if you're prone to spending money, too much easy access to your funds can make you run the risk of withdrawing money you should be saving.
Don't be afraid to open a savings account with some fees, like Synchrony's High Yield Savings that allows up to half a dozen withdrawals before fees kick in.
Like automatic transfers, it keeps you disciplined and on point, forcing you to save money where you might not have before.
Conclusion
If there's one thing to remember, it's that it's never too early to start saving money.
Waiting to save money until your post-college career starts, or when you've finished paying off your student loans, can mean missing out on years you could have built a nice savings balance.
Getting a jumpstart now can help you build an emergency fund for the unexpected, set aside a nest egg for big purchases, down payments, and a buffer for those student loans.
But most important, saving money during your college years, when you're transitioning from high school to adulthood, is the right time to learn about your wants and your needs and becoming financially responsible -- not just now, but for the rest of your life.
How We Picked
We analyzed savings accounts from more than 20 major U.S. banks and online banks to identify the best options for students.
Not all the savings accounts are designated as "college" or "student" savings accounts, but they may have special clauses that waive fees for accountholders of a certain age or school-enrollment status.
Additionally, some accounts are regular savings accounts that anyone can open -- they happen to be great for students as well.
We chose the best savings accounts for college students based on the following criteria:
Monthly fees
Access to physical locations
Online/mobile banking
Savings features
Interest rates
We review savings accounts from the following U.S. financial institutions:
College Student Savings Accounts That We Surveyed
| Financial institution | |
| --- | --- |
| Chase | TD Bank |
| Bank of America | Discover Bank |
| Wells Fargo | American Express Bank |
| U.S. Bank | Axos Bank |
| Capital One | Ally Bank |
| PNC Bank | Synchrony Bank |
| Citibank | CIT Bank |
| Truist | Marcus by Goldman Sachs |
| Regions Bank | BBVA Compass |