Ivy Bank High-Yield Savings Account 2023 Review
Our review of the Ivy Bank High-Yield Savings Account looks at the interest rates, fees, and account management features--compared to similar options available.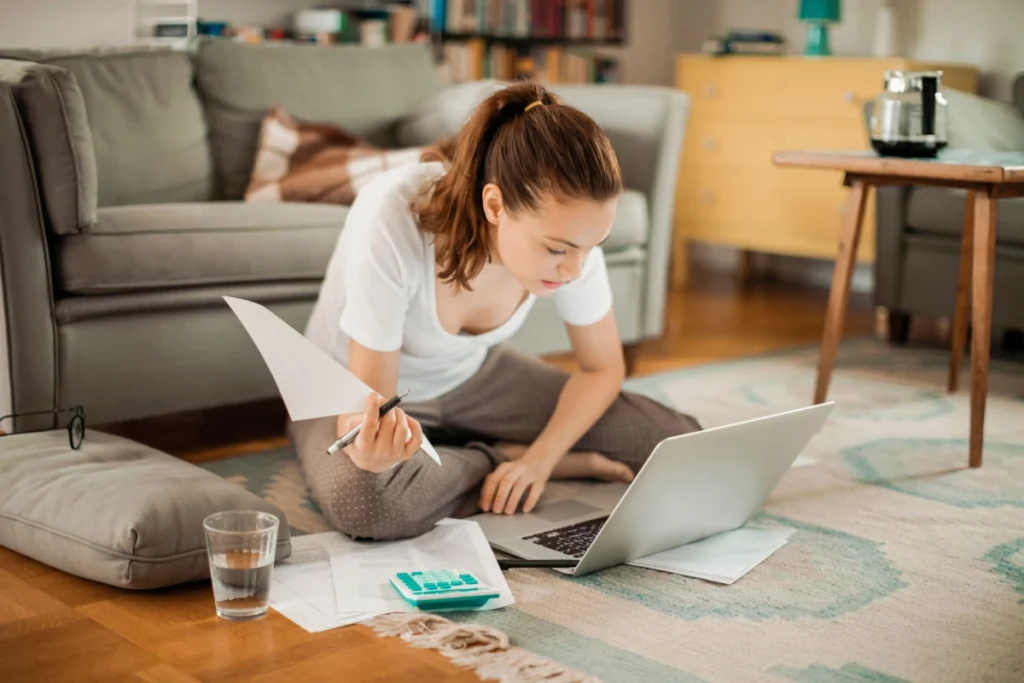 Opening a savings account online could help you to unlock competitive rates. Ivy Bank offers a high yield savings option, with a $2,500 minimum opening deposit requirement. There's no monthly maintenance fee. 
The Ivy Bank High Yield Savings Account offers market-leading rates to savers. The $2,500 opening deposit is higher compared to what some online banks require. There's also a minimum balance requirement you'll need to meet to earn the highest APY. 
Saving with Ivy Bank could make sense for people who:
Have at least $2,500 to open a savings account.
Want to earn a competitive rate on their savings balance.
Don't want to pay a monthly maintenance fee for a savings account. 
Are comfortable with online and mobile banking. 
You can open a savings account with Ivy Bank online in just a few minutes. You'll just need to link an external bank account to make your opening deposit. If you're interested in other ways to save with Ivy Bank, you can also check out their CD account options.
Ivy Bank High Yield Savings Account Pros & Cons
Compare Savings Options
Be sure to check out more savings accounts worth considering:
Compared to Other Savings Accounts
Save Market Savings Account
If you're interested in saving and investing in the same place, you might consider opening an account with Save. The Save Market Savings Account combines an FDIC-insured savings account with an SIPC-insured investment account. Rates are extremely competitive, though you'll need at least $1,000 to open an account. 
Ponce Bank High Yield Savings Account
If you want to start saving with very little money, the Ponce Bank High Yield Savings Account could be a great choice. When you open this account through Raisin you can start saving with just $1. And you can earn a competitive APY with no monthly maintenance fees. 
Credit Karma Savings Account
Credit Karma offers a free high yield savings account with one of the best rates of any online savings option. There's no monthly maintenance fee and your deposits are FDIC-insured up to $5 million. If you're already using Credit Karma for credit monitoring, opening a savings account here could be a no-brainer. 
Sallie Mae Bank Savings Account
Sallie Mae Bank's high yield savings account features an APY that's on par with other top online savings accounts. There's no monthly maintenance fee or minimum balance requirement to meet. And Sallie Mae Bank deposits are FDIC-insured. 
Interest Rates
Ivy Bank offers an attractive rate to savers, but it's important to read the fine print. 
In order to get the highest APY, you'll need to meet a minimum balance requirement of $2,500. If your account balance dips below that amount, your APY drops significantly. 
Should you choose an online savings account with no minimum balance requirement? Maybe, if you're not sure how much money you'll keep in your account at any given time. 
There are plenty of high yield savings accounts with no minimum balance requirement. And many of them apply the same high APY across all balance tiers, so you don't have to worry about missing out on any interest. 
If you're shopping around for a savings account, remember that the APY is just one thing to consider. Here are a few other things you might want to look at. 
Minimum opening deposit requirements
Minimum balance requirements
Monthly maintenance fees and how to waive them
Interest compounding frequency and when it's credited to your account
How rates apply (is it tiered or the same across all balances)
Mobile and online banking access
ATM access and whether an ATM card is available
Automatic savings features and other tools
At first glance, Ivy Bank's rate is certainly impressive. But it might be difficult for someone who's just getting started with saving to qualify for the highest APY. 
Fees
Before opening a savings account, it's important to check out the fees. Here are the main fees to know with Ivy Bank.
Other Account Fees - Ivy Bank High Yield Savings Account
| Fee | Amount |
| --- | --- |
| Monthly maintenance fee | $0 |
| Paper copy fee | $3 |
| In-network ATM fee | $0 |
| Out-of-network ATM fee | $0 |
| Stop payment fee | $30 |
| Bill pay fee | $0 |
| Return deposit fee | $0 |
| Incoming wire transfer fee | $0 |
| Outgoing wire transfer fee (domestic) | $25 |
| Insufficient funds fee | $25 |
There aren't a lot of fees at all, which is a good thing. No monthly maintenance fee means you get to keep more of your interest earnings. 
ATM Access
You won't get an ATM card with the Ivy Bank High Yield Savings Account. That's not really unusual, however, as banks typically don't offer ATM cards to savers. 
If you need to withdraw or deposit money into your account, you can do that via ACH transfer. You'll need to link an external bank account to make transfers. 
Account Management/Features
Ivy Bank is pretty straightforward when it comes to account management. 
You can log in to online banking or use the Ivy Bank mobile app to view your balances, check transaction history or transfer funds. 
One nice added feature is the Money Management Tool. This free tool makes it easy to:
View all of your financial accounts in one place
Visualize your spending
Set and manage your budget
Analyze spending trends
Manage debts
Track your net worth
If you're not already using an online money management tool, you might find this feature helpful. And again, it's free to use online or through the Ivy Bank mobile app. 
FDIC Insurance
When you're opening a new bank account, it's always important to make sure you have FDIC insurance. This coverage protects your deposits at member banks in case of a bank failure. 
Ivy Bank is FDIC-insured, which means your deposits are safe. The current FDIC coverage limit is $250,000 per deposit, per account ownership type, per financial institution.