Milli Savings Account 2023 Review
Milli is a division of First National Bank of Omaha that offers online savings accounts. These accounts feature a great rate, with no fees and no minimums.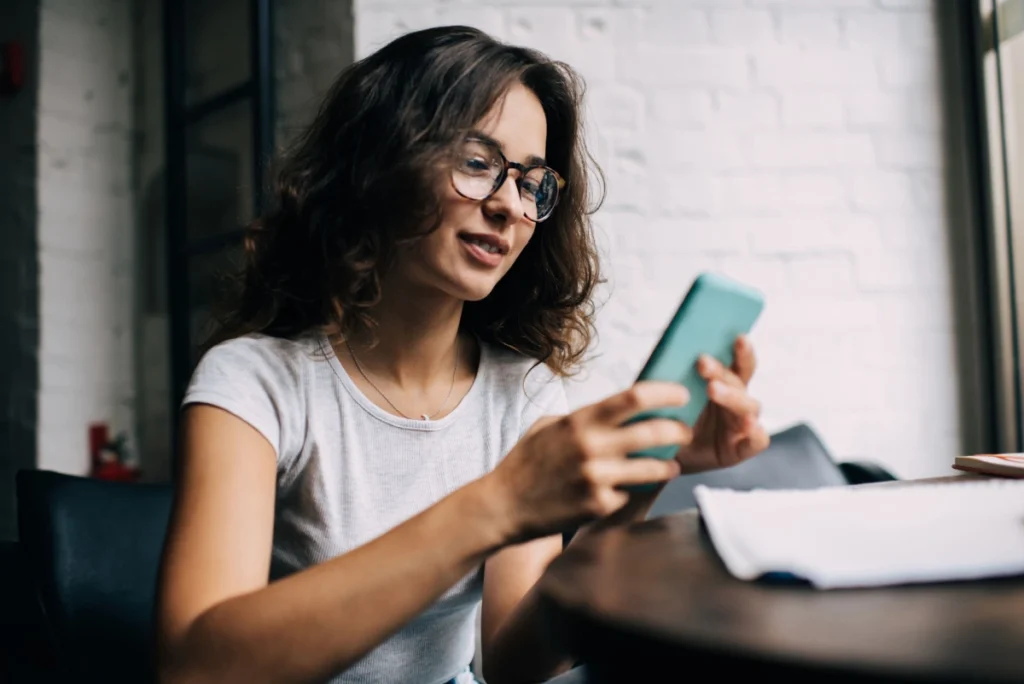 Milli is a division of First National Bank of Omaha that offers online savings accounts. These accounts feature a great rate, with no fees and no minimums.
Milli offers a competitive APY to savers, along with tools to help you reach your financial goals. You can open an account in minutes, with no minimum deposit requirement and no monthly fee. 
A Milli savings account could be an excellent choice for people who:
Are comfortable with an online-only bank account
Want to get a great rate, with no fees
Have specific savings goals they're working toward
Would like to have ATM access to their savings
Mill aims to keep saving as simple as possible so you can focus on growing your money. You can open an account, set up deposits and track your progress all in the Milli app.
Milli Savings Account Pros & Cons
Compare Savings Options
Be sure to check out more savings accounts worth considering:
Compared to Other Online Savings Accounts
Synchrony Bank High Yield Savings Account
Synchrony Bank offers a solid rate with its high-yield savings account, though it's not quite as high as what Milli offers. There are no minimum deposit requirements or minimum balance requirements, and no monthly fees. Synchrony also offers high-yield money market accounts and CDs if you're looking for other savings options. 
Ally High Yield Savings Account
Ally is a popular choice among savers, thanks to its competitive rates and limited fees. The APY isn't as good as what you might get with Milli, but there's no monthly fee or minimum deposit requirements. Ally also makes it easier to hit your goals with features like savings buckets and automatic round-ups. 
SoFi Checking and Savings Account
SoFi combines checking and savings in one account with no fees and a generous APY. You also get other perks, like earning cashback on debit card purchases and no-fee overdraft coverage. You'll also have access to more than 55,000 fee-free Allpoint ATMs. 
Bread Savings High Yield Savings Account 
Bread Savings pays an APY that's just below what you could get with Milli, but it's among the best online savings account rates. There's a $100 minimum deposit to open, but no minimum balance requirement after that. And there are no monthly fees either. 
Interest Rates
Mill's savings account rate is one of the highest you'll find. It easily surpasses anything you could get at a traditional bank and even some online banks. 
Are interest rates the most important thing when opening a savings account? Yes and no.
You want to get a great rate, of course. But there are other things to consider too, like the fees and how you'll be able to access your money. 
Here are a few things to remember as you shop for the best high-yield savings accounts.
Between traditional banks and online banks, an online bank is almost always going to offer a better rate. 
Savings account rates might be tiered at some banks, with a higher APY applied to higher balances. 
You might need to hit a minimum balance to start earning interest. 
Savings account rates aren't guaranteed and they can go up or down at any time. 
While you're comparing savings account rates, it's also a smart idea to look at the fees as well. 
Fees
Banking fees can be a real downer if they're draining away your interest earnings. 
Brick-and-mortar banks are notorious for nickel-and-diming customers but online banks tend to be different. 
In fact, Milli charges no monthly fees or hidden fees of any kind.
Milli doesn't offer ATM fee refunds, but that's because they don't charge ATM fees. And you can withdraw cash at 55,000+ Allpoint ATMs without a fee. 
ATM Access
If you need to hit an ATM to withdraw cash, you can do that with Milli. 
When you set up a Milli Spending account, you'll get a debit card that you can use at Allpoint ATMs. You can use the same card to access your savings account. 
Having ATM access to savings has pros and cons. 
On one hand, you'll be able to get cash when you need it if there's an emergency or a situation where you can't pay with your debit card. 
But…you run the risk of dipping into your savings unnecessarily. So, you may want to set some rules for yourself on when you'll push cash from savings. 
Account Management
To manage your Milli savings account, you'll need to download the Milli mobile app. The app is free in the Google Play Store and in the App Store. 
Once you've got the app installed and you've opened your account, you can log in to:
Check balances
Transfer funds between accounts
View statements
Deposit checks
Review your spending history
Milli offers some fun tools to get you motivated to save. 
For example, you can set up savings jars for individual goals. Milli helps you add money to your jars automatically, and they all earn the same great rate. 
You can also use other automated savings tools, like spending roundups and set-it-and-forget-it deposits to grow your balance. Those kinds of things can make reaching your goals easier if you've struggled to stick to a savings habit. 
FDIC Insurance
Milli is a branch of an FDIC-member bank. That means you'll have FDIC insurance on your deposits. 
The FDIC protects depositors against the rare event of a bank failure. The current coverage limit is $250,000 per depositor, per account ownership type, per financial institution. 
What to Look for in a Savings Account
Savings accounts aren't one-size-fits-all. It's important to find the one that checks off all (or most) of the boxes on your must-have list. 
When you're checking out different banks, here are some things to keep in mind. 
What types of accounts are offered (i.e., savings, money market, CDs, checking, credit cards, etc.)
Minimum deposit requirements to open an account
Minimum balance requirements 
Monthly service fees
Other fees, such as excess withdrawal fees or wire transfer fees
Online and mobile banking access
ATM or debit card access
Branch banking access (if you'd prefer a traditional bank)
Savings features and money management tools
Deposit and withdrawal limits
Overdraft protection
Customer service and reputation
Overall user experience
It might take a little time to shop around, but it can be well worth it to find the right bank. 
Take the next step and compare savings accounts at online banks and traditional banks to see what options you have. 
Frequently Asked Questions
Is Milli savings account legit?
Yes, Milli is a legitimate bank that offers online-only savings accounts. It's a division of First National Bank of Omaha, which is an FDIC-member bank. 
Is Milli app safe? 
Milli app is safe and secure to use and in fact, it's the only way to open a Milli savings account. The app is free to download in the Google Play Store and the App Store. 
How often does Milli pay interest? 
Interest for Milli savings accounts compounds daily and is credited to your account monthly. Daily compounding can help your money grow faster than monthly or quarterly compounding.