Salem Five Direct eOne Savings Account 2023 Review
Our review of Salem Five Direct's eOne Savings Account looks at the interest rates, account fees, and other features that are most important to savers.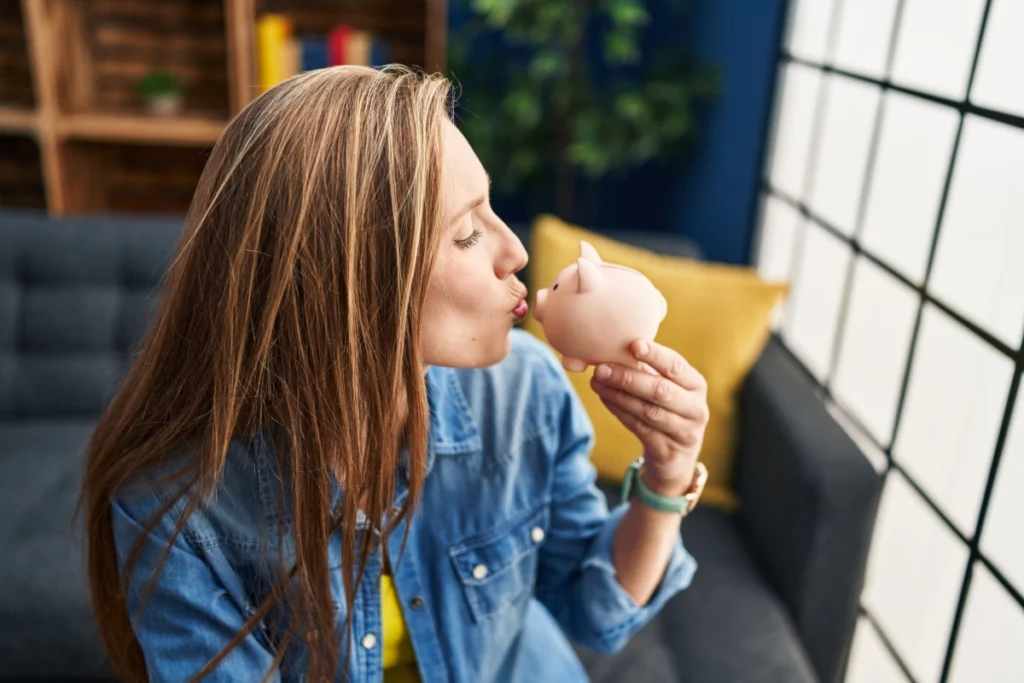 Salem Five Direct offers the eOne Savings account with a competitive APY for savers up to a balance of $1 million. It has no monthly fees and it only requires a $10 minimum deposit to open an account. Complemented by online banking and native mobile apps, customers can conduct the majority of their banking transactions digitally.
Our Verdict
The Salem Five Direct eOne Savings Account offers one of the most competitive APYs of any online savings option. With a low minimum deposit requirement and no monthly fees, it could be an attractive choice for savers who want to make the most of their money. 
Saving with Salem Five Direct could be right for people who:
Are looking for a competitive APY that applies across all balances. 
Don't mind maintaining accounts at an online bank.
Have at least $10 to start saving.
Would prefer to avoid a monthly maintenance fee.
You can open an eOne Savings Account if you apply online and do not have an existing checking or savings account with Salem Five Bank. There is an exception if you open an eOne Checking Account and an eOne Savings Account together. 
The eOne Checking Account earns interest, though the APY is much lower. The minimum deposit requirement for this account is also $10.
Salem Five Direct eOne Savings Account Pros & Cons
Compare Savings Options
Be sure to check out more savings accounts worth considering:
Compared to Other Savings Accounts
American Express High Yield Savings Account
American Express has a high-yield savings account option with an above-average APY. There are no minimum balance requirements and no monthly maintenance fees. You won't get branch or ATM access with this account but you can easily transfer money to and from linked accounts at other banks. 
Quontic High Yield Savings Account
Quontic is an adaptive digital bank that offers high-yield savings and CD accounts, as well as money market accounts and rewards checking. Quontic's savings account rates are solid, though not as good as Salem Five Direct. You'll need at least $100 to open a savings account here. 
Lending Club High Yield Savings Account
Lending Club's high-yield savings option features a competitive APY, though it's not quite as high as what you'll get with Salem Five Direct. The minimum deposit requirement is also higher, at $100. But there are no monthly maintenance fees and this account does include a free ATM card. 
Bread Savings High Yield Savings Account
Bread Savings lets you earn an APY that's comparable to what you'll get with Salem Five Direct, though there is one difference. Instead of a $10 minimum opening deposit, you'll need at least $100 to open an account. Bread Savings accounts are FDIC-insured and there are no monthly maintenance fees. 
Interest Rates
Salem Five Direct pays an impressive rate to savers and there are no tiers or minimum balance requirements. That means you'll get the same great APY whether you save $1 or $1 million in your account. 
Keep in mind that savings account rates can go up or down over time. So it's possible that Salem Five Direct might offer an even better APY going forward (or reduce the APY). 
Here are a few other things to keep in mind as you shop around for a new savings account:
Opening deposit requirements
Minimum balance requirements to earn interest 
Monthly maintenance fees and ways to waive them
How frequently interest compounds and when it's credited to your account
Whether rates are tiered or apply equally across all balances
Mobile and online banking access
ATM access and whether an ATM card is available
Compared to other banks, Salem Five Direct has one of the best savings account rates overall. But it's important to consider how comfortable you are with an online-only savings account. 
Fees
Online banks tend to charge fewer fees than traditional banks, which is a good thing. Fewer fees mean you get to keep more of your money.
Here's how the fees add up at Salem Five Direct.
Other Service Fees - Salem Five Direct eOne Savings
| Type | Fee |
| --- | --- |
| Monthly fee | $0 |
| Excess debit fee | $10 |
| Incoming wire transfer | $0 |
ATM Access
Salem Five Direct doesn't offer a separate ATM card with the eOne Savings Account. That might be inconvenient if you'd like to deposit or withdraw cash.
You can, however, get a debit card with the eOne Checking Account. In that case, you could transfer funds from savings to checking to make withdrawals at ATMs. 
Account Management/Features
Salem Five Direct offers both online and mobile banking access. 
Some of the ways you can manage your savings account include:
Checking balances
Reviewing transaction history
Transferring funds between Salem Five accounts
Transferring funds between linked accounts at a different bank
Viewing account statements
Depositing checks with mobile deposit
There aren't a lot of extra features, however. If you're looking for savings buckets or round-ups, for example, Salem Five Direct doesn't offer them. 
FDIC Insurance
Salem Five Direct is FDIC-insured. If you're not familiar with the FDIC coverage limit it's $250,000 per depositor, per account ownership type, per financial institution.  
FDIC insurance offers protection against bank failures. Should a bank fail, the FDIC steps in to ensure that depositors are able to recover their money, up to the insured limit. It's worth noting that bank failures are exceptionally rare.