How to Fly to London for Free Using Miles and Points
Find out how you can fly to London for free using miles and points earned with credit cards -- including points transfers and welcome bonuses.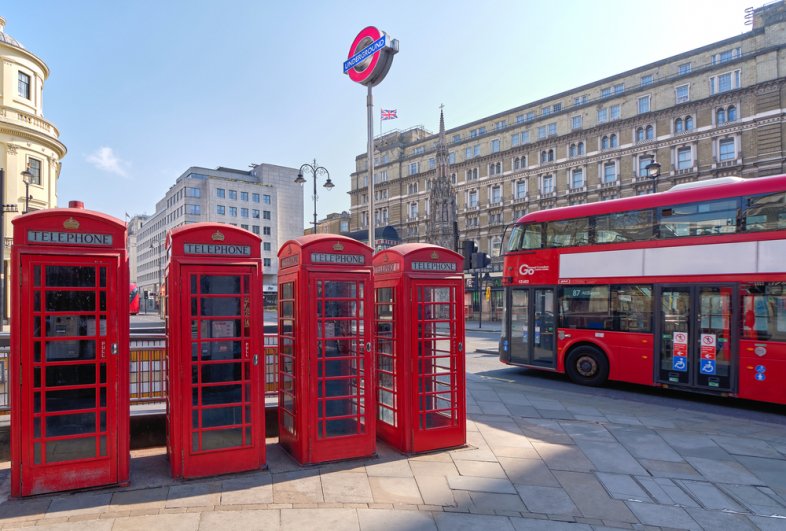 The capital of Great Britain is one of the biggest tourist destinations in the world. London is definitely on the bucket list of most Americans.
Flights to Europe, especially from the East Coast of the United States are well within the reach of most individuals and families.
This makes London a great vacation option.
In this article, we are going to look a little bit at the different options to get to London and other parts of the UK, as well as how to fly to London for free using miles and points.
American Airlines AAdvantage miles
One attractive option to use miles and points to fly to London for many U.S.-based travelers is using American Airlines AAdvantage miles.
American Airlines flies directly to London's Heathrow Airport from:
Boston,
Charlotte,
Chicago (O'Hare)
Dallas/Fort Worth
Los Angeles
Miami
New York (JFK)
Philadelphia
Phoenix
Raleigh-Durham
And, of course, American's extensive domestic route map means that you are only one connection away from London from virtually every airport in the US.
American Airlines is also a member of the oneworld airline alliance.
This means:
You can use American's AAdvantage miles to fly on British Airways flights.
British Airways also flies direct to London from:
Atlanta
Austin
Baltimore
Denver
Houston
Las Vegas
Miami
Nashville
Newark
New Orleans
Pittsburgh
Portland Oregon
San Diego
San Francisco
American's award chart charges the same amount for tickets on partner airlines, so the cost in miles is the same whether you are flying on American Airlines, British Airways, or any other American Airlines partner.
Here are the costs if there is Mile SAAver availability - if there is no saver-level availability for the dates you're looking at, then your mileage cost will be higher.
American Airlines AAdvantage Mile SAAver
| Type of award ticket | Cost to fly to London using AAdvantage miles (one way) |
| --- | --- |
| Economy (off-peak) | 22,500 AAdvantage miles |
| Economy (peak) | 30,000 AAdvantage miles |
| Premium Economy | 40,000 AAdvantage miles |
| Business Class | 57,500 AAdvantage miles |
| First Class | 85,000 AAdvantage miles |
Off-peak dates for travel to Europe are from January 10 - March 14 and from November 1 - December 14.
While the cost in miles is the same no matter which airline you actually fly, the amount of taxes, fees and other charges can vary.
Here are a few tips to keep in mind to help you cut your out-of-pocket cost:
British Airways charges excessive fuel surcharges. These can range from $200-$400 for an economy ticket to over $1000 for premium cabin travel
The United Kingdom collects a tax called Air Passenger Duty (APD) for all flights LEAVING the UK. This ranges from $100 for an economy flight to the US to several hundred dollars for premium cabin long-haul flights.
So your absolute cheapest cost would be an off-peak one-way flight from the U.S. to London, which would cost 22,500 AAdvantage miles plus $5.60 in taxes.
If you have the flexibility, consider making your way to another European country before departing back to the US, which will help you save on the UK's APD tax.
 United MileagePlus miles
Another possibility is to fly to London for free using miles and points is to use United's MileagePlus miles.
United flies directly to London from:
Chicago–O'Hare
Denver
Houston
Los Angeles
Newark
San Francisco
Washington–Dulles airports
You also have the ability to fly with a connection from anywhere else that United serves, as well as using a Star Alliance partner such as Lufthansa, SAS or LOT Polish Airlines.
United charges 30,000 MileagePlus miles for a one-way economy ticket from the U.S. to London, or 60,000 MileagePlus miles for business class while flying economy.
If you are flying business class on a Star Alliance partner, United charges 70,000 MileagePlus miles.
United is a 1:1 partner of Chase Ultimate Rewards. So if you need to top off your United MileagePlus balance, you can transfer them from Chase to get you enough miles for your ticket.
Delta SkyMiles
Delta Airlines is a member of the SkyTeam airline alliance, which gives savvy travelers another option to fly to London using miles and points.
Delta flies directly into London's Heathrow Airport from:
Atlanta
Boston
Detroit
Minneapolis/St. Paul
New York–JFK
Portland Oregon
Salt Lake City
Besides SkyTeam partners such as Air France / KLM, Delta has a non-alliance partnership with Virgin Atlantic.
Virgin Atlantic also flies directly to London from:
Las Vegas
Los Angeles
Miami
San Francisco
Seattle
Washington-Dulles
Delta no longer has a fixed award chart, so the cost in SkyMiles will be completely dependent on the dates, routes, availability and any other factors that Delta considers.
While Delta does offer regular SkyMiles deals, a good rule of thumb is that it might cost you anywhere from 30,000 to 60,000 SkyMiles for a one-way ticket to London.
Delta is a 1:1 transfer partner of American Express Membership Rewards.
So if you find that you're a little short on the number of SkyMiles you need to fly to London, you can increase your balance by transferring points over from Amex.
Using Cash or Fixed-Value Points
While flying in business class to London can be a good use of your miles and points, if you're looking to fly in economy class from the U.S. to London, there may be a cheaper option by exploring cash fare sales.
Depending on where you're flying from and how flexible you can be with your dates, it is fairly common for roundtrip tickets to London for under $400 or even less.
Here's an example for a random round trip ticket from New York / Newark to London:
If you live in a city with a major airport (especially on the East Coast) and/or can be flexible with your dates, you're more likely to find cheaper fares.
However, it is not impossible to find attractive airfares even during popular times of the year or from smaller airports.
Now:
Just because you've found a cash fare doesn't mean that you have to spend your hard-earned cash!
There are options to use "fixed value" miles and points instead.
Book through a travel portal
One option would be to use Chase Ultimate Rewards through the Ultimate Rewards travel portal.
If you have the Chase Sapphire Reserve card, then you can use your Ultimate Rewards at a value of 1.5 cents per mile. So the $336 ticket from above would cost you 22,400 Ultimate Rewards points for a round-trip ticket.
Compare that with transferring your Chase Ultimate Rewards points to United.
There, it would cost 30,000 Ultimate Rewards (transferred to United MileagePlus) for a ONE WAY ticket. Using your Ultimate Rewards in this way is over 60% cheaper to fly to London using miles and points. 
Other types of fixed value miles and points would be points earned by cards through Capital One or Citi credit cards.
Get a points rebate when booking tickets
One other way that you can use your miles and points to book cash tickets like this is through a special perk of the American Express Business Platinum card. You can use your American Express Membership Rewards points to book flights at a value of 1 cent per point.
With the Business Platinum card, for economy flights on your chosen airline you would then get a 35% rebate of your points.
So again with our example, you would pay 33,600 Membership Rewards points, and if United were your chosen airline, you would get 11,760 Membership Rewards points back. This would leave you with a net cost of 21,840 points for your round trip flight. 
For economy flights to London, if you have a bit of flexibility on your dates or routes, you will almost always find it cheaper to book cash tickets in this manner than booking award tickets.
Other Options to Fly to London Using Miles and Points
There are a few other options to fly to London for free using miles and points. 
Alaska Airlines
Alaska Airlines does not fly directly to London itself, but partners with airlines such as American Airlines, British Airways and IcelandAir. One way award tickets cost as few as 22,500 Alaska MileagePlan miles.
Air France/KLM/Flying Blue
The Air France / KLM / Flying Blue program offers monthly promo awards, where you can book flights for 25% or 50% off regular price. Economy tickets can cost as low as 12,000 Flying Blue miles one way.
Flying Blue does not fly directly to London but you would need to connect in either Paris or Amsterdam. Flying Blue is a transfer partner of Chase, American Express, Citi, Capital One and Marriott Bonvoy.
Virgin Atlantic is a partner of Delta and you can often book the same flights for fewer miles by booking with Virgin Atlantic Flying Club miles instead of Delta SkyMiles.
Here's one example:
Delta is charging 25,000 Delta SkyMiles.
But the exact same flights cost only 10,000 Virgin Atlantic Flying Club miles!
Yes, you do end up paying $84-$144 additional in cash, but at a savings of 15,000 miles that may be worth it. 
Best Credit Cards for Travel Rewards
Signup bonuses and spending on credit cards can often be one of the fastest ways to rack up lots of miles and points.
Here are a few options for cards that can directly give you airline miles:
Citi / AAdvantage Executive World Elite Mastercard
The  is a premium-tier branded credit card that usually offers a generous welcome bonus.
American Express Gold Delta SkyMiles Card
The  has a rewards program that allows you to earn plenty of miles on everyday purchases.
Furthermore, you get a $100 Delta flight credit when you spend $10,000 in the calendar year (terms apply).
Also, here are some options for cards that give you bank or credit card points.
You can use these points either as fixed value points on a cash ticket or to transfer to airline partners.
Chase Sapphire Reserve
The  card comes with a $300 annual travel credit (works on airfare) and bonus points on various purchase categories, including qualifying travel and dining spending.
The points are worth 1.5x when redeemed for travel booked through Chase Ultimate rewards.
Read the Chase Sapphire Reserve editor's review.
American Express Platinum Card
The  tends to have a big welcome offer to get you started on award travel.
Read the American Express Platinum Card editor's review.
Capital One Venture Rewards Credit Card
The also provides a great welcome offer and the simple rewards program delivers unlimited 2x m miles per dollar spent.
Read the Capital One Venture Rewards Credit Card editor's review.
Hopefully, these tips will get you the knowledge you need to make your next trip to London a reality!