When Is the Best Time to Buy Delta Flight Miles?
If you're a frequent Delta flyer and don't have enough points to purchase a flight, you may want to buy additional miles for your travel. Here's how to decide.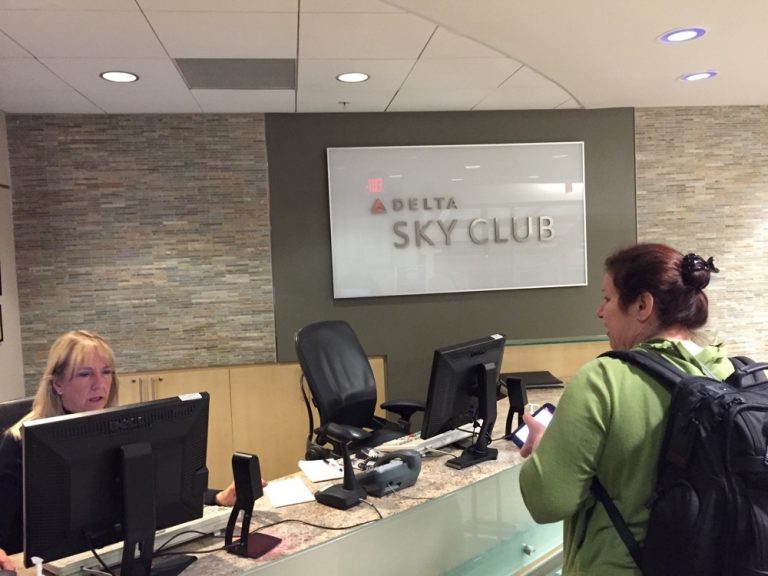 Frequent flyer programs have all sorts of ways for members to earn points.
The most typical method is actually flying on that airline, but many companies have credit card partners, accept point transfers from hotel rewards programs, or even let customers answer surveys for miles.
Another common offering is the option to purchase miles for your account.
Delta is one of the many airlines that offers mile purchases.
While having more ways to get miles is always nice, the important question to ask is whether or not purchasing miles is worth it.
When Is It a Good Idea to Buy Delta Miles?
Buying miles on Delta is a very simple process. All you have to do is log into your SkyMiles account and visit the miles purchasing page.
This page outlines the process for purchasing miles, explains the terms and conditions, and gives you a drop-down box where you can select the number of miles you would like to purchase.
You may purchase miles in 2,000-mile increments, up to a maximum of 60,000 per year.
There is no additional transaction fee, but the cost to buy Delta miles is 3.5 cents each.
It costs $70 to buy the minimum number of miles, (2,000) and $2,100 to buy the maximum (60,000). There is no bulk discount on miles purchases.
How Much Are Delta Miles Worth?
Delta miles tend to be worth 1.2 cents each, outside of promotions and oddly priced flights. That means if you start with no miles and purchase enough miles to pay for an entire ticket, you'll end up paying more than double the regular cash price.
This high cost can make it seem like buying miles is a losing proposition, but that's not always the case.
Buying Miles to Get to a Free Ticket
The most common situation in which it makes sense to buy Delta SkyMiles is when you need to book an award flight very soon and you're only missing a small number of miles required for an award ticket.
For example, imagine you're trying to fly from Boston to San Francisco and you already have 33,000 miles. You see a ticket available for 35,000 miles - or $401. You can either purchase the ticket without your miles or spend $70 to buy the remaining 2,000 miles.
Generally:
It is worth buying miles when the amount you're paying is a small percentage of the original ticket value and you don't have enough time to earn the remaining miles needed.
As seen from the table below, buying miles can be very expensive when you're missing many miles to redeem an award flight:
Worth buying Delta miles
| Miles needed | Dollar cost of buying the miles needed | Ratio of buying miles vs. original ticket cost |
| --- | --- | --- |
| 35,000 | $1,225 | 305% |
| 20,000 | $700 | 175% |
| 10,000 | $350 | 87% |
| 5,000 | $175 | 44% |
| 2,000 | $70 | 17% |
Buying Miles to Upgrade Your Seat
You can also use miles to upgrade to a higher class fare, so if you decide after booking a flight that you want to travel in luxury but don't have the miles to cover an upgrade, you can buy miles to make up the difference.
Generally, miles are worth more when purchasing first class fares, so it can be less costly to purchase miles to book first class fares than it is to purchase flights.
Basically, upgrades and purchasing first class tickets is where the 1.2 cents per mile rule of thumb becomes less strict.
The table below compares the cost of a one-way flight from New York to San Francisco (Delta One is higher than First Class):
Delta miles -- main cabin vs. first class
| Cabin class | Main cabin class | Delta One class |
| --- | --- | --- |
| Miles required | 45,000 | 105,000 |
| Regular ticket price | $563 | $2,287 |
| Value per mile | 1.25 cents | 2.18 cents |
The caveat to this strategy is that it might not be best for the frequent Delta flyer who may prefer to keep miles for future flights. However, if you aren't a frequent Delta flyer and need to use up your miles, purchasing first class tickets with your miles could be a great way to do it.
Buying Miles on Sale
Another situation in which purchasing Delta miles is worth it is when they offer promotions that bring down the cost per mile.
In the past, Delta has run deals offering bonuses as high as 75% on miles purchases, effectively reducing the cost of purchasing miles to 2 cents per mile. This is still above the average value per mile you can get from Delta outright, but it makes buying miles a much more attractive prospect.
Loading up on miles when they go on sale is a good way to be prepared for when you want to upgrade your seats, book seats when you find a good deal or gift miles to a friend or family member.
You can even use miles to upgrade someone else's tickets as a surprise gift.
When Is It Not a Good Idea to Buy Miles?
Delta's SkyMiles program is intended to reward customer loyalty by giving them away to earn free flights and perks.
Offering customers the chance to buy miles enables Delta to give its customers flexibility.
However, in most situations, it's better to save your miles until you have enough to purchase a ticket.
Purchased Miles Don't Always Earn Other Perks
One mistake customers may make is purchasing miles to qualify for Delta's Medallion program, which offers valuable benefits like complimentary upgrades and bonus earnings on miles.
The problem:
Purchased miles don't count towards the Medallion Qualification Mile requirement to earn Medallion status.
Therefore, purchasing miles to get other perks may not be the best strategy.
There's a Fee for Transferring Miles Versus Gifting them Directly
Another situation during which buying miles is a bad idea is when you intend to send them to someone else as a gift.
Miles can be a great way to give someone the gift of travel, but purchasing miles for your own account and then gifting them to someone else is inefficient and costly.
Delta charges a fee of 1 cent per mile to transfer them between SkyMiles accounts - and that can add up.
The better way to give miles as a gift is to purchase them directly for the receiver's SkyMiles account.
Thankfully, Delta anticipated that people would want to give miles as gifts and makes it easy to do, though if you've earned miles that you don't plan to use, it would still be cheaper to transfer them.
Always Make Sure the Tickets You Want to Buy with Miles Are Still Available
If you're getting ready to buy miles for a flight, check the number of seats left for these types of tickets.
It could happen that you find that you're not able to book the seat you wanted with your points, in which case spending money on additional miles for that flight doesn't help.
There can be a discrepancy in the number of seats available for cash purchases and the number of seats available miles purchases. 
This is where it helps to plan ahead since the farther out you book your flights, the lower the chance there is of the reward seats running out.