The Best Credit Cards For a Honeymoon Travel
The honeymoon trip is a major wedding expense for newlyweds. With the right travel credit card, they can start their marriage off comfortably and save money.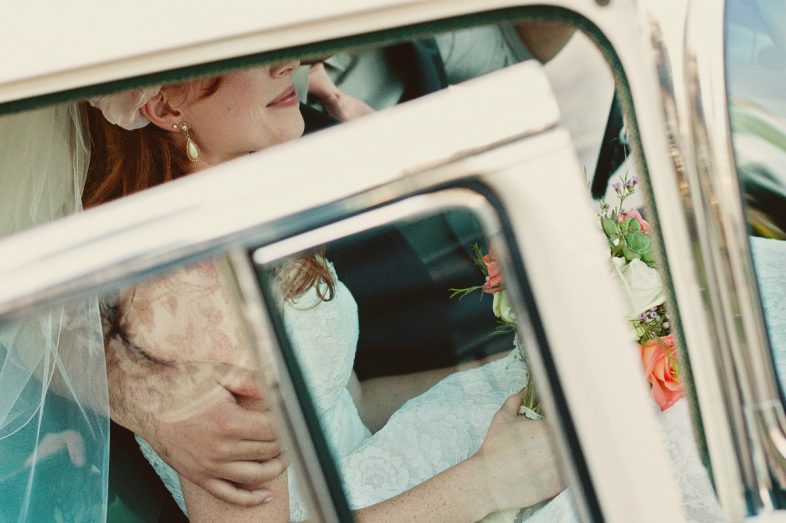 When you're mapping out your wedding budget, one cost you don't want to overlook is the honeymoon. Like any great trip, a honeymoon can cost thousands of dollars.
Coming up with the money for a romantic getaway -- after you've spent lavishly on a wedding -- may seem impossible.
But with the right credit card, you can enjoy your trip without going broke. We rounded up the best travel credit card offers for newlyweds and some tips on how you can use them to save big on your honeymoon.
Chase Sapphire Preferred Card
The Chase Sapphire Preferred Card card is a top pick for couples who want a great overall travel rewards credit card.
One of the best features about this card is the ability to transfer your points to other frequent flyer or hotel loyalty programs. Some of the programs you can transfer them to include:
British Airways Executive Club
United MileagePlus
Marriott Rewards
Hyatt Gold Passport
Southwest Airlines Rapid Rewards
The card usually offers a large sign-up bonus that is worth hundreds in free travel.
Those bonus points can stretch further when they're used for a honeymoon trip that is booked through Chase's online booking portal (it costs 20% fewer points).
For a more enjoyable getaway, the card has free personal concierge to help with many things during your trip.
And, the card doesn't charge foreign transaction fees when you swipe the card internationally. Many other credit cards charge a 3% fee for foreign transactions.
Capital One Venture Rewards Credit Card
The Capital One Venture Rewards Credit Card card is a good fit for couples who don't want to juggle any complicated bonus categories.
This card pays unlimited double miles on everything you spend, whether it's shopping, dining, or travel. The miles are redeemed as statement credit toward recent travel purchases.
The benefit of this system is that you pay for the cheapest honeymoon option you can find. Then, just use the miles to "erase" your purchase.
Like the Chase Sapphire Preferred Card, there's no foreign transaction fee which is good if you're planning to head off to some exotic destination for your honeymoon.
This card also gives you access to complimentary travel upgrades and 24/7 concierge service as part of the Visa Signature benefits package.
The Capital One Venture Rewards Credit Card tends to come with an attractive sign-up bonus that is equal to several hundred dollars in travel statement credits.
Citi Prestige Card
The Citi Prestige Card is sure to appeal to newlyweds who travel frequently and prefer to do so in style.
This premium travel rewards card gives you triple the reward points when you book hotel stays or flights, along with double points on dining and entertainment.
You get 1 point per $1 on all other purchases, with no caps on the number of points you can earn.
The $450 annual fee is fairly steep but if you and your spouse plan to take a lot of trips, you could easily earn that back.
When you book a flight through the Citi ThankYou Travel Center, your points are worth 60% more on American Airlines flights and 33% more on all other airlines.
The $100 Global Entry fee credit and the $250 air travel credit members are eligible to receive also make the fee worthwhile.
Furthermore, you get unlimited access to American Airlines Admirals Club lounges and Priority Pass lounges.
Using Travel Rewards to Score a Cheaper Honeymoon
If you're planning to book your honeymoon using a travel credit card or redeem miles or points to cover the cost, there are a few things to keep in mind to make sure you're squeezing the most mileage possible out of your rewards.
Start Honeymoon Planning Early
Unless you're getting married on a whim, you've likely got some time to plan out your honeymoon. Calculate how many miles or rewards you're going to need to cover your flights first.
Then, look at your card options to see which one is going to get you closest to the mark before the big day arrives.
Applying for a card that gives you 40,000 or 50,000 bonus miles could go a long way towards closing the gap.
Compare Redemption Options
With some cards, like the Barclaycard Arrival Plus World Elite MasterCard or The Capital One Venture Rewards Credit Card, redemptions are straightforward.
You just apply your miles as a statement credit after the fact.
That's easy enough but for some couples, it might make more sense to look for a card that lets you transfer your miles or points into your favorite hotel rewards or frequent flyer program.
Just be sure that you're not diminishing the value of those rewards by transferring them out.
Watch Out for Blackout Dates
Racking up thousands of miles won't do you any good if you can't use them when you need to.
If you know the dates of your honeymoon, take a look at whether your travel card limits you as to when you can redeem rewards.
The same goes if you're redeeming through the airline or hotel's travel program. That way, you're not stuck wondering if you'll be able to board once you're ready to head off into the sunset.
Check for Extra Card Benefits
Besides earning points or miles, a travel rewards card can trim the bill for your honeymoon in other ways.
Some cards, for instance, will let you upgrade your room at no extra cost or give you discounts on things like entertainment or recreational activities.
You should also keep an eye out for a card that offers things like travel accident insurance or lost baggage insurance in case something goes wrong while you're away from home.
Watch the Fees
Earning premium rewards towards honeymoon travel usually comes at a price so you should be mindful of the annual fee when choosing a card.
If you're only planning to use it to book your honeymoon trip, getting a card with a high annual fee wouldn't be worth it.
Look for cards that have low annual fees or introductory periods that allow you to avoid the fee the first year. That way, you can try the card out to see if it's going to be a good fit once the honeymoon's over.