British Airways Visa Signature Credit Card 2023 Review
The British Airways Visa Signature Credit Card is reviewed for its big sign-up bonus that is good for free flights through Avios points.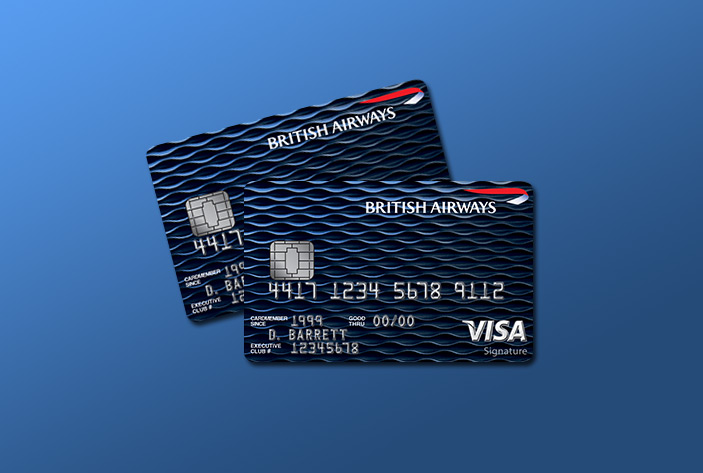 The British Airways Visa Signature Card is the only airline credit card offered by British Airways (issued through Chase). For big spenders and avid globetrotters, the card is well worth its annual fee.
The is known for offering large sign-up bonuses that are worth hundreds of dollars in free flights or upgrades.
Also, with no foreign transaction fees, you can take this card with you around the world without worrying about extra fees and costs.
The card is ideal for frequent travelers who want to avoid foreign transaction fees and who are looking for a way to be rewarded with their purchases.
If you are a current Oneworld alliance fan, this could be the card for you.
Free Flights? Yes Please!
British Airways Visa Signature Card Pros & Cons
Since British Airways is a member of the oneworld travel alliance, cardholders are entitled to redeem their "Avios," the global rewards currency used by this card, with more than a dozen participating airlines worldwide.
All Avios are saved under the British Airways frequent flier program called the Executive Club.
Through the Executive Club, rewards flights can be redeemed starting at 4,000 Avios. Free flights can cost up to 200,000 Avios. The exact cost of a reward flight varies based on travel distance and seating class.
Choices are aplenty for international travel since British Airways is a member of the Oneworld airline alliance, and you can transfer your points to any airline in this group, including American Airlines.
British Airways is also separately partnered with Alaska Airlines.
Earning Those Avios Points
The British Airways Visa Signature Card tends to offer a generous sign-up bonus when a certain amount is spent during the early months of owning the card.
Additionally, the card often comes with another large Avios bonus after a specific amount spending during the first year - see other credit cards that offer huge bonus miles.
And, the British Airways Visa Signature Card allows cardmembers to earn 3 Avios per dollar spent on British Airways, Iberia, and Aer Lingus purchases. All other purchases earn a flat 1 Avios for every dollar spent.
If you don't purchase, share, spend, or collect at least one Avios every three years, Avios that you have accumulated will no longer be valid.
If you're waiting for a good chance to redeem your Avios and you're sitting around waiting for the right time, you may lose what you have without even knowing it.
Combine Avios and Cash for Cheaper Flights
Let's say you've earned $15 worth of Avios. While you won't be able to buy an airline ticket with those Avios, you can still get a $15 discount on whatever ticket you do wish to purchase.
If you're always looking for a bargain or for ways to save money, having the option to redeem these rewards, even when you haven't earned that many, is an important feature.
Other travel credit card rewards programs that are structured in an all-or-nothing way don't offer the same flexibility, and you'll likely feel that those rewards are thrown away for nothing.
Big Spending Equals Big Rewards
With the British Airways Visa Signature Card , making at least $30,000 in purchases in one calendar year comes with a big reward.
When this spending threshold is met, you earn a Travel Together ticket, which allows you to bring someone with you at no extra cost on a flight that you buy with your Avios.
Therefore, the more expensive the flight redeemed with Avios, the more value you get from the free companion ticket.
Keep in mind that you'll still need to pay other costs such as fuel surcharges and taxes on the companion ticket, and you'll need to redeem the ticket within two years of issuance.
Benefits for International Travel
It's no surprise that the British Airways Visa Signature Card was designed for international travelers. As such, it has a couple features that make it more traveler-friendly.
No foreign transaction fees
If you're wondering whether there are any foreign fees for using your card abroad, breathe a sigh of relief.
You won't have to pay any transaction costs for purchases made outside of the United States, which ultimately adds up to a lot of savings for frequent travelers.
Chip technology
The British Airways Visa Signature card uses chip and signature technology to minimize fraud and encrypt payment information.
These cards are widely accepted overseas, and because more international vendors are requiring these security features, a card with chip technology is ideal.
Making the Annual Fee Worth it
As with many airline credit cards, the British Airways Visa Signature Card comes with an annual $95 fee.
However, unlike most other airline cards, this card doesn't come with the usual package of travel benefits such as free checked bags, priority boarding, or lounge access.
These perks alone would typically pay for the cost of the annual fee.
With the British Airways Visa Signature Card, the value comes mostly from the large upfront sign-up bonuses that are good for free flights.
The rewards travel is likely to be enough to compensate for the annual fee for several years -- even more if you are able to earn the Travel Together ticket.
Final Verdict: Sign-up Bonuses are Key
Whether you've been yearning for a local weekend getaway or a European vacation, the British Airways Visa Signature Card may speed you along with dollars to spare.
In addition to no foreign transaction fees, you'll also benefit from your rewards.
The free flights that come from the initial bonus are the main reasons for getting this card.
After you've used up the sign-up bonus, it'll be tougher to justify the $95 annual fee (even though you still already gotten plenty of value from the card).
In the long run, it's worth keeping the card if you're able to earn the Travel Together every year.