Is Homeowners Insurance Legally Required?
Learn about the legal requirements when it comes to homeowners insurance and coverages that are designed to protect your finances from unpredictability.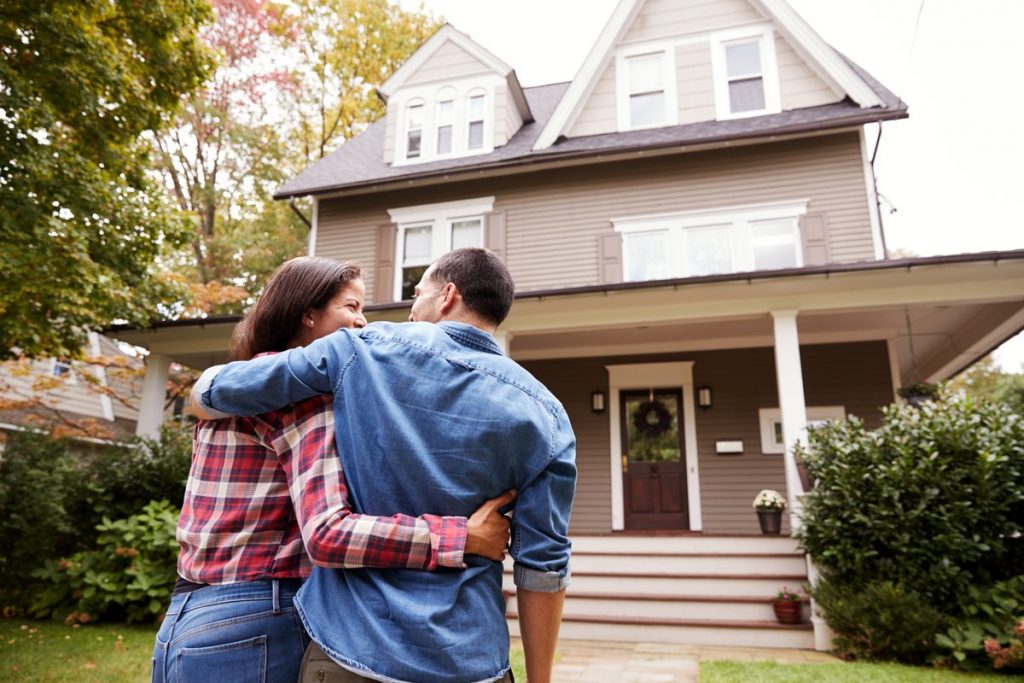 Home insurance is a type of insurance that covers damages to your home after a covered peril.
It protects your home's interior and exterior, and it also covers other structures on your property.
But while most people can agree that insurance is important to protect this financial asset, is it a requirement? The answer might surprise you.
Here's a look at how home insurance policies work, and whether you're required to buy one.
Is Homeowners Insurance Legally Required?
No, there's no law requiring homeowners to buy home insurance.
Therefore, you're not charged a fine or penalty for skipping coverage on your home.
Still:
For many people, a home is their single largest purchase.
And given their expensive nature, the cost to repair or completely rebuild a home can be tens (if not hundreds) of thousands of dollars.
So, one might assume that homeowners insurance is required by law.
Required by mortgage lender
But even though you can technically go without coverage, your home mortgage company will require a policy.
In fact:
You'll have to provide proof of insurance before closing on the loan.
Why do lenders require a policy, though? The answer is simple.
When you use a mortgage loan to buy a home, the lender has a major financial stake in the property. Most people finance their homes for 15, 20, or 30 years. And naturally, lenders want to protect their investment for the duration of a loan.
A number of things can damage the home.
This includes a fire, hurricane, other windstorms, explosions, etc. Lenders must protect against all possibilities, so they require homeowners insurance.
Most policies cover about 16 named perils. If one of these perils damages or completely destroys your home, your policy pays the cost to repair or rebuild the property, thus protecting the lender's investment.
Other Lender Insurance Requirements
It's important to note that lenders might require other types of coverage, too.
Standard homeowners insurance policies do not cover flood damage or earthquakes.
So if you live in either zone, your mortgage lender will also require a policy to protect against these events. In this case, you would have to buy separate coverage, or add a rider to your existing home insurance policy.
Riders (or endorsements) provide bonus coverage. But, of course, you don't have to live in an area prone to these perils to buy additional coverage.
Floods also happen outside of flood zones, as do earth movements like earthquakes and mudslides. Having additional coverage can reduce your out-of-pocket expense.
If a flood (or other event) damages your home and you don't have adequate coverage, your insurance policy will not cover the damage.
Can I Cancel Home Insurance After Paying Off My Home?
Since homeowners insurance is not legally required, you can cancel your home insurance policy after completely paying off your mortgage loan.
But while this is an option, it's not recommended. Here's a look at four reasons why it's important to keep home insurance—even if you don't have a mortgage.
1. Provides dwelling coverage
The most important reason to maintain homeowners insurance is to receive dwelling protection.
Dwelling is the most important component of any home insurance policy. It protects the actual structure, as well as other structures on the property. Other structures can include a detached garage, a shed, or a fence.
This part of the policy covers the cost to repair a home after a major disaster. You'll need enough dwelling coverage to completely rebuild the home.
If a windstorm, fire, explosion, or other covered peril damages the property, this part of the policy pays the repair cost.
2. Provides personal property coverage
Home insurance doesn't only protect the house, it also protects your contents inside the home.
Water damage from a burst pipe, a windstorm, fire, theft, and even vandalism can damage your personal property.
This includes clothes, electronics, jewelry, and furniture.
The personal property part of the policy covers the actual value or the replacement cost. Coverage for personal property is about 50 percent to 70 percent of dwelling coverage.
You should keep a few things in mind with regard to personal property protection, though. This part of your policy only covers certain items up to a specific dollar amount.
It covers jewelry or other high-value items up to $1,500 or $3,000 per claim. If you have expensive personal belongings, you'll need to increase your limit to cover the replacement cost of an item.
3. Provides loss of use coverage
If you don't have home insurance and your home becomes unlivable, you'll have to pay your additional living expenses out-of-pocket.
Damage from a fire or windstorm can make a home uninhabitable. And if so, you'll have to live elsewhere while it undergoes repairs.
Loss of use coverage, which is 20 percent of your dwelling coverage, will pay your extra living expenses.
It'll cover the cost of renting another home on a temporary basis, or staying in a hotel and restaurant meals.
4. Provides liability protection
Failure to maintain home insurance also means you'll lose liability protection.
This part of the policy provides protection if someone becomes injured on your property. It can pay their medical bills and any settlement they win.
Standard liability is about $100,000, but you can increase your protection up to $500,000.
If you need more protection, you can buy an umbrella policy up to $1 million.
According to Insure.com the average annual cost of homeowners insurance nationally for a policy with $300,000 coverage and $1,000 deductible is $2,540.
Financial Consequences of Not Having Homeowners Insurance
If you cancel home insurance after paying off a house, the financial consequences can be disastrous.
If a covered peril destroys your roof, plus the interior of your home, you would have to pay this cost out-of-pocket.
Also, if someone breaks into your home, you would pay out-of-pocket to replace your belongings.
You would also have to pay out-of-pocket to cover another person's medical bills or settlement if you're found liable for their injury.
So even though skipping a policy saves money on a monthly basis, it can potentially costs thousands in the long run, and jeopardize your personal finances.
Maintaining a home insurance policy is a small price to pay, especially since policies average about $1,000 to $3,000 a year.
Options If You Don't Have Home Insurance
But while home insurance is required prior to closing on a mortgage loan, some homeowners let their policies lapse after closing. And sometimes, lenders cancel or refuse to renew a homeowner's policy.
If you let your policy lapse, your lender will likely buy a policy on your behalf to protect their financial investment. This might sound convenient, but these policies are more expensive. So it's cheaper to get your own.
To avoid having your policy canceled by a provider, you'll need to minimize your risk level.
Some home insurance companies periodically conduct a home insurance inspection. And based on their assessment of the property, they might decide not to renew your policy. The company might also cancel for non-payment of premiums.
The company will give notice beforehand, as well as instructions on how to avoid cancellation. To keep your policy, one option is to make back payments or minimize your risk level.
For example, your provider might reinstate the policy if you replace a poorly maintained roof. Or they might renew if you remove a high-risk dog breed from the property.
Some companies will also cancel a policy if there's a fire risk. Eliminating this risk also helps you keep your insurance.
Sometimes, though, there's nothing you can do to minimize your risk. A home insurance company might stop offering coverage in your area. Maybe due to an increase in crime or major weather events.
If you can't get coverage from a private company, contact your state's insurance department and ask about Fair Access to Insurance Requirement (FAIR) plans. These state-run programs can provide dwelling coverage to protect your home.
How to Save Money on Home Insurance
Rather than cancel your home insurance after paying off your home, consider ways to keep your premiums affordable.
Shop around
Home insurance premiums vary by provider.
Shop around and get quotes from at least three or four different companies.
Bundle and save
You can also save on premiums by getting home insurance through the same company that provides your auto, life, or health insurance. Providers often reward loyalty with a discount.
Increase safety
Another way to save on premiums is by adding safety features to your home. This includes a burglar alarm, a fire alarm, a fence, and deadbolt locks.
Limit claims
Too many insurance claims can also raise your premium. For minor home damage, consider paying the repair cost out-of-pocket, especially if you've filed a claim in the recent past.
Raise your deductible
Lower deductibles often result in a higher premium. Increase your deductible to $1,000 or $2000 to reduce your monthly premium.
Conclusion
Although home insurance is an important policy, it's not legally required. Your mortgage lender can require one, but technically you can go without coverage.
Some people might cancel their policy after paying off their mortgage to save money on premiums. But skipping home insurance has significant financial consequences. So instead of canceling your policy, consider ways to reduce your costs to maintain coverage.