Christmas and New Year's Holiday Banks Hours
Here are the bank holiday hours for Christmas Eve, Christmas Day, New Year's Eve and New Year's Day, at the 10 largest banks in America.
It's the holiday season again. Do you know if your bank will be open or closed over the holidays?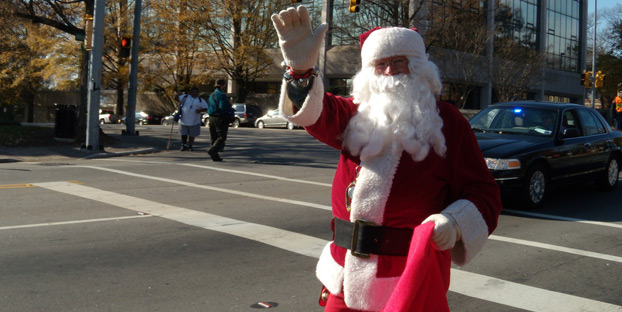 According to research by Ally Bank, the months of November and December are expected to account for about 27 percent of the total online sales in the U.S. -- that's a lot of transactions. If you were to experience fraud, you would naturally turn to your bank for help, but what if they are closed? Find out if your bank will stay open this holiday.
Bank holiday hours for the top 10 largest banks in America:
Holiday bank hours 2014 at the Top 10 Banks
All banks will be closed on Christmas Day and New Year's Day, as they are major federal holidays in America. This includes the supermarket branches of PNC Bank and the in-store locations of SunTrust Bank. Note that this list even includes TD Bank, known to stay open throughout most U.S. holidays in the past.
If you'd like to know the exact holiday hours for your specific local branch or in-store locations, make sure to call ahead.
When your deposits will be available
All these holidays may delay fund availability, including checks you deposit. In the case that the deposit was made on a regular business day, the first $200 will generally be immediately available from the deposit, and the remaining deposit amount should be available after the next business day.
For example, at Citibank, the first $200 (for checks that are less than $5,000) will be available on the day of deposit (as long as it is deposited before the cut off time -- this varies from bank to bank), and the rest will be available on the third business day -- which does not include holidays and weekends. For checks worth more than $5,000, the first $200 will be available on the day of deposit and the rest of the funds will be available on the fourth business day -- not including holidays and weekends.
Fund availability if you deposit checks on Christmas Eve or New Year's Eve
Even though most banks will be closing earlier than usual on Christmas Eve and New Year's Eve, the checks that are deposited on these days (before the cut off time) will be processed as usual.
It usually takes one business day to process checks, but since the next day will be Christmas, the deposits will not be processed. At this point, the transactions presented to the account will be taken from the available balance, but items will not be taken from the account balance until the processing begins, which, this year, will fall on Friday, Dec. 26th.
Keep in mind that you must make your deposit before the cut off time at your bank on the business day before Christmas .(Cut off times vary between banks -- and even between branches in many cases -- so contact them directly to find out.) Otherwise, you will most likely have to wait until the following business day.
What to do when your bank is closed
Knowing that your bank will be closing earlier or will be completely closed on these major holidays, it would be a good idea to visit your bank beforehand.
Additionally, remember that you can conduct most of your banking needs online and through your smartphone. You can also have access to your cash from the ATM, which will remain open.
You can also reach your bank by calling customer service. Find your bank's customer service phone number and a branch nearest you by looking up your bank on MyBankTracker's Bank Profile page.
Other closings
Banks aren't the only place affected by the holidays in December. Schools and government offices will be closed, as well as most retail businesses. The stock market will also be closed. You may be waiting for that package, but the post office will be closed, unless your package is coming from a private shipment company, like UPS or FedEx.
The team at MyBankTracker would like to wish you a safe and happy holiday!