Cash advances are typically associated with credit cards, but some banks allow you to do the same with a debit card. If you've hit your daily ATM withdrawal limit find out how a debit card cash advance can help and what fees you'll be expected to pay.
Debit cards are convenient for making purchases and withdrawing money at the ATM but you may not know that you can also use it to get cash at another bank's teller window. That can certainly come in handy if you need to withdraw a large sum of cash in a pinch.
How a debit card cash advance works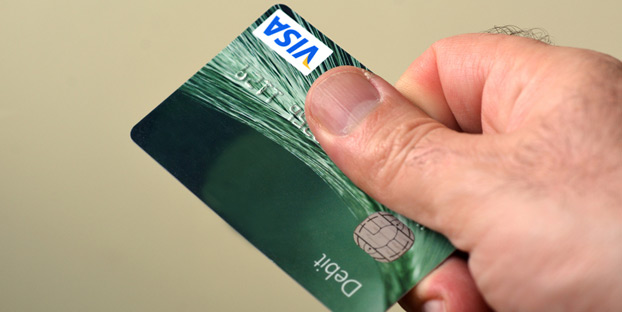 Using your debit card to take a cash advance at a bank where you are not a customer is fairly simple. You present your card at the teller window and the transaction is processed the same as a credit card cash advance, only the money is debited from your account rather than being charged against a line of credit.
Depending on the bank's policy, you may have to provide a signature or your PIN number to complete the transaction.
Debit card cash advances are available at most banks in the U.S., although Citibank and SunTrust are two of the larger financial institutions that don't allow them.
So, you've hit your daily ATM withdrawal limit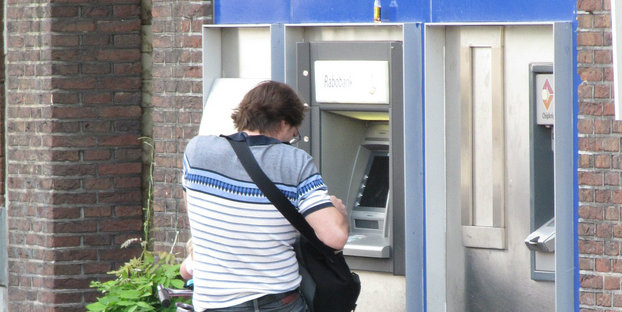 If you've hit your daily ATM withdrawal limit and need a lot more cash, you may want to consider a debit card cash advance, since it's fairly easy to do, even if it's not at your own bank. Your ATM withdrawal limit varies from bank to bank and the type of account you have usually determines how much money you can take out at the ATM each day.
Tip: If you don't need a huge amount, you can always go to your local grocery or drugstore and make a small purchase and ask for cash back. Remember that merchants place limits on how much cash back you can receive.
Comparing debit card cash advance fees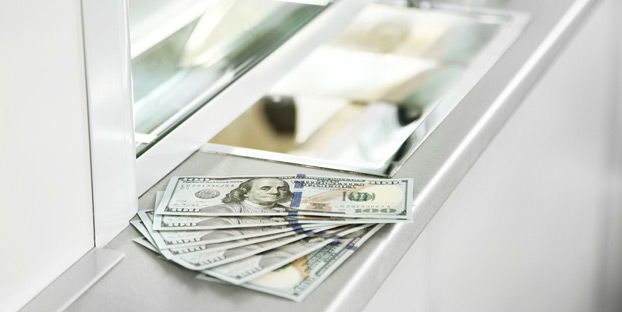 Using your debit card to withdraw money at another bank's ATM will cost you a few dollars in fees and the same is true if you're taking a cash advance from your account, with a teller. The fee may be calculated as a flat dollar amount or as a percentage of what you withdraw. Some banks charge a higher fee for taking cash advances from banks that are located outside the U.S.
Compared to a credit card cash advance, the fees are roughly the same but the difference is you're not paying interest on the money you withdraw. Many credit card issuers charge anywhere from 25 to 29 percent interest on cash advances, so using your debit card instead is a much less expensive option.
To give you an idea of what the top 10 banks charge their customers for taking a debit card cash advance, check out the table below to see how they add up.
Bank Name
Debit Card Cash Advance Fee
Bank of America
$5 or 3% of withdrawal amount, whichever is greater, up to a maximum
of $10.00
Branch Banking & Trust (BB&T)
$0
Capital One 360
$0
Chase
$5 or 3% of withdrawal amount, whichever is greater
Citibank
Debit card cash advances are not permitted
PNC Bank
$3 at a PNC branch, $5 at all other banks
SunTrust
Debit card cash advances are not permitted
TD Bank
$3
US Bank
$2
Wells Fargo
$3 for domestic withdrawals, 3% of the amount for international transactions
Tip: Keep in mind that these fees are what your bank will charge for a debit card cash advance. The bank you're withdrawing the money from may also charge you a separate fee for this service.
What to watch out for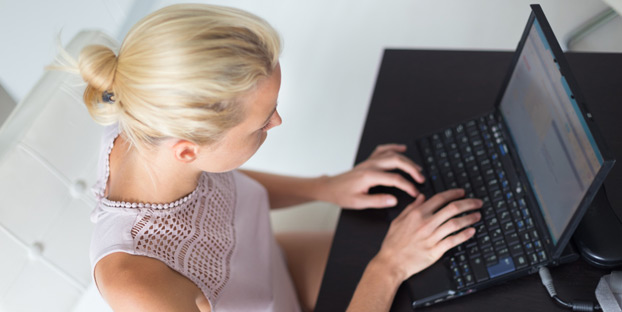 The most important thing to remember about a debit card cash advance is that you need to have sufficient funds in your account for it to be processed. If you try to take out more money than what you have available or there are pending debits that haven't cleared from your account, you run the risk of incurring overdraft fees once the withdrawal is complete.
Many banks charge more than one overdraft fee per day so if you have multiple items returned as a result of a debit card advance, that can push your account even further into the negative.
You'll also need to keep in mind taking a large advance could impact your minimum balance requirements. At some banks, this is calculated based on the average amount of money you keep in your account each month but at others, it's based on the daily average balance. If a debit card advance causes your balance to dip below the daily required minimum, it could trigger a separate maintenance fee.
Final thoughts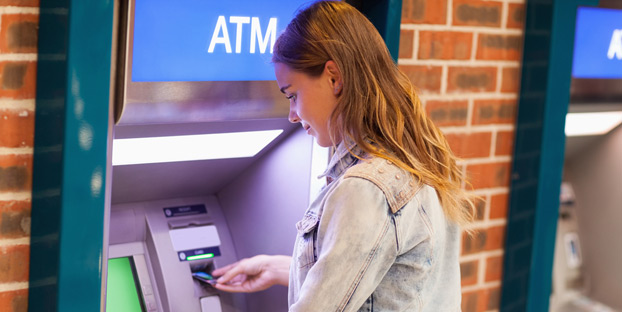 If you end up in a situation where you need to withdraw more money than you're able to get through the ATM, a debit card cash advance is an easy solution. It's generally cheaper than taking an advance from your credit card and you also don't have to worry about it affecting your credit score. Just be clear on what the fees are up front so you know how much the convenience will cost you.