Alliant Credit Union High-Rate Savings Account 2023 Review
Our review of the Alliant Credit Union High-Rate Savings Account looks at the fees, interest rates, and convenient ways to manage and access your savings.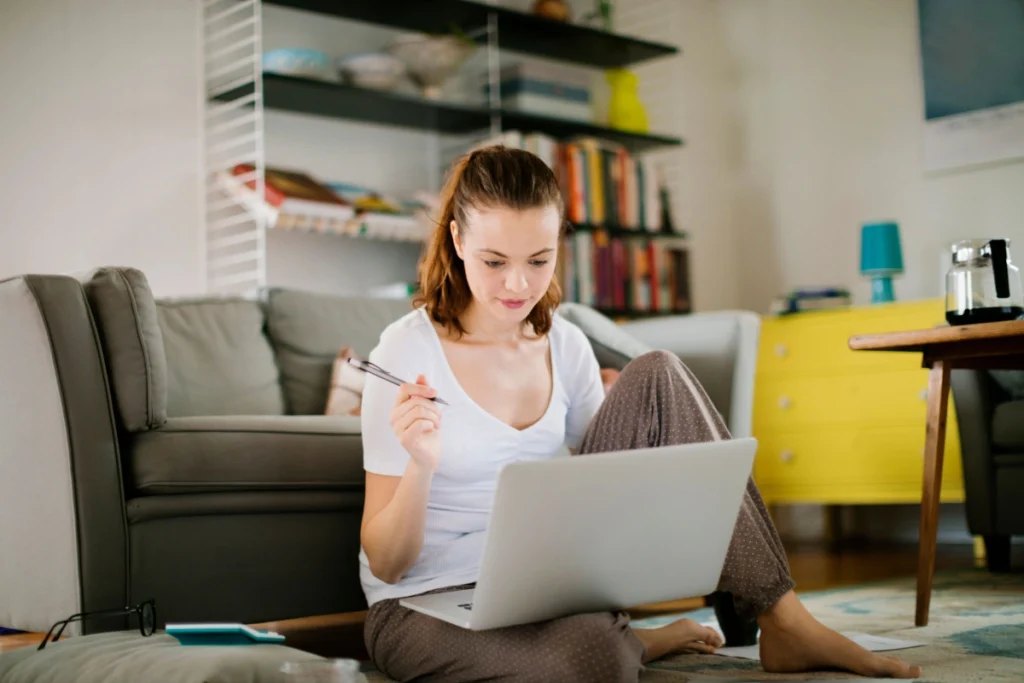 Looking for a high-yield savings account? Alliant Credit Union offers a competitive APY for savers with a modest opening balance requirement. With an ATM network of 80,000+ locations, Alliant makes it easy to access your money.
The Alliant Credit Union High-Rate Savings Account features a rate that's well above the national average for both banks and credit unions. It could be an excellent choice for people who:
Want to be able to access their savings at ATMs nationwide. 
Are looking for a competitive rate on savings and are interested in opening accounts at a credit union. 
Would like the option to create subaccounts for different savings goals. 
You'll need to join Alliant Credit Union to open this savings account. You're eligible to join if you're a current or retired employee of a business or organization that partners with Alliant, are the domestic partner or immediate family member of an Alliant member, or live or work in an eligible community in the Chicago area.
Alliant Credit Union High-Rate Savings Account Pros & Cons
Compare Savings Options
Be sure to check out more savings accounts worth considering:
Compared to Other Savings Accounts
Navy Federal Credit Union Savings Account
Navy Federal Credit Union offers a basic savings account that allows you to withdraw money at any time. Compared to Alliant, you'll earn a much lower APY with this savings option. There's a money market savings account as well which offers a higher APY, but you'll need a $2,500 minimum balance to earn dividends. 
Legacy Credit Union Savings Account
Legacy Credit Union offers several savings options, including share savings accounts, club savings accounts and a special Incentive Savings Account. The Incentive account offers a higher APY, but only on the first $1,000 saved. You can, however, earn some great rates with Legacy's share certificate account options. 
PenFed Credit Union Savings Account
PenFed Credit Union's Premium Online Savings Account offers an APY that's on par with what you could get at Alliant Credit Union. There's just a $5 minimum required to open this account. You can also earn some highly competitive rates with PenFed's money market certificate accounts. 
Blue Federal Credit Union Money Market Account
Blue Federal Credit Union partners with Raisin to offer a high-yield money market account. You can open an account with just $1 and earn one of the highest APYs available for any money market savings account. There is a catch, however, as you won't get any check-writing privileges or ATM access with this account. 
Interest Rates
When opening a savings account, getting the best rate possible might be your main concern. 
Alliant Federal Credit Union delivers an APY that's well above the national average savings rate, easily surpassing traditional banks and other credit unions. With a $5 minimum deposit requirement, it's easy to get started with saving. 
There's just one stipulation. You'll need to maintain a minimum daily balance of $100 to earn the APY. 
If you're adding to your savings regularly, that might not be hard to do. And compared to other savings options, $100 is on the low side as far as minimum balance requirements go. 
When comparing savings account rates, remember to consider:
Minimum balance requirements to earn interest
How frequently interest compounds
Whether rates are tiered by balance, or if the same rate applies to all balances
Is Alliant Credit Union's APY the best? When you compare it to all other savings account options out there, no. 
However, it's still worth considering if you're looking for a savings account that offers an ATM card. That's something that you typically won't find with the average savings account. 
Fees
Fees can eat into your savings if you're paying monthly maintenance fees or excess withdrawal fees. 
Alliant Credit Union keeps its fees as simple as possible. If you decide to open a High Interest Rate Savings Account, here's what you'll pay.
Other Account Fees - Alliant Credit Union High-Rate Savings Account
| Fee | Amount |
| --- | --- |
| Monthly maintenance fee | $0 with e-statements |
| Paper statement fee | $1 |
| In-network ATM fee | $0 |
| Replacement ATM card fee | $0 |
| Stop payment fee | $0 |
| Non-sufficient funds (NSF) fee | $0 |
| Return deposit fee | $15 |
| Inactivity fee | $10 |
| Incoming wire transfer fee | $0 |
| Outgoing domestic wire transfer fee | $25 |
| Outgoing international wire transfer fee | $50 |
As you can see, Alliant doesn't charge a lot of fees at all for its savings accounts. 
ATM Access
When you open a high-rate savings account with Alliant Credit Union, you'll get a complimentary ATM card. You can use your card to withdraw cash at 80,000+ ATMs. 
Having ATM access is a nice plus that a lot of banks and credit unions don't offer. 
If you need to withdraw money in an emergency, for example, Alliant makes that easier. There's no fee for in-network ATM withdrawals and no fee to replace your ATM card if it's lost or stolen. 
You can also visit an ATM to deposit cash into your account, which is another benefit that adds to its convenience. 
Account Management/Features
Alliant gives you a few options for managing your account, including:
Online banking
Mobile banking
ATM banking
There's one thing to know about Alliant that makes it different from other credit unions. It's digital, so there are no branch locations. 
Whether that makes a difference to you depends on how you prefer to manage your money. If you'd like to be able to visit a branch, then you might need to consider another savings option. 
In terms of how you can add or withdraw money from your savings account, your options include:
ATM deposits/withdrawals
ACH transfers
Wire transfers
Alliant makes it easy to work towards different savings goals with subaccounts. You can create up to 19 subaccounts or buckets for each goal on your list. 
That's helpful if you've got a mix of short- and long-term goals you're working on, or you use sinking funds to save for planned expenses. 
NCUA Deposit Insurance
Since Alliant is a credit union, your accounts are not insured by the FDIC. However, they are still covered by the National Credit Union Administration. 
The NCUA insures credit union deposits up to $250,000 per depositor, per financial institution. So, if you've got a savings account with Alliant and other accounts at a different credit union, each one is insured up to the limit.