How to Compare Student Checking Accounts
How to compare student checking accounts. Look for low fees, low account minimums, campus accessibility and easy eligibility requirements.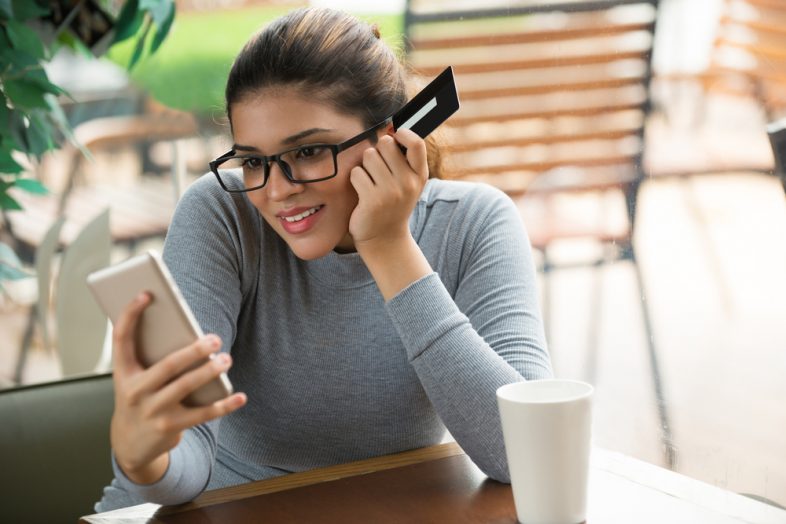 Opening up a checking account should be high on an incoming college freshman's to-do list.  Most young folks can bypass fees and avoid high initial deposits by opting for a student checking account.
However, it's still a good idea to compare and contrast products before settling on a financial institution.
Here are the factors to look at it in order to determine which checking account is the right one for you.
When it comes to finding a favorable student checking account, you should be, first and foremost, looking for low-to-no deposit requirements and easily waived monthly maintenance fees, says Ornella Grosz, author of Moneylicious: A Financial Clue for Generation Y.

Most student checking accounts require a $25 opening deposit, though some banks, including Citi, allow students to forego the initial deposit and maintain account minimums entirely.
Student Checking Accounts Monthly Maintenance Fees
| Bank Account | Monthly Fee | How to Avoid Fee |
| --- | --- | --- |
| Bank of America Advantage Plus | $12 | Monthly fee waived if enrolled in college and under 24, or a monthly direct deposit of $250, or $1,500 avg. daily balance |
| Wells Fargo Everyday Checking | $5 | Monthly fee waived with 10 debit card purchases/payments, $500 in total direct deposits, $1,500 minimum daily balance, or linked Wells Fargo Campus ATM or Campus Debit Card |
| Chase College Checking | $6 | Monthly fee waived with if enrolled in college, or have a monthly direct deposit, or a $5,000 avg. daily balance |
| Citibank Student Account *no longer available | $0 | Graduation or when no longer enrolled in school |
| U.S. Bank Student Checking | $0 | |
| PNC Bank Virtual Wallet Student | $7 | Monthly fee waived with if enrolled in college, or $500 total direct deposits, or $500 avg. daily balance, or avoid using a PNC branch |
| Capital One 360 Checking | $0 | |
| TD Bank Student Checking | $0 | |
Since almost all banks offer similar packages, you should make sure the student checking account you choose has at least the following features:
No monthly maintenance fee
Negligible or no minimum balance requirement
Free debit card
Free native ATM usage
Free online banking
Free check writing
No money transfer fees
These perks are ostensibly offered because full-time students traditionally aren't bringing in high incomes, but they also allows banks to establish relationships with consumers earlier on.  As such, representatives often appear on campus offering package deals of student checking and savings accounts. But newbies shouldn't be swayed simply by $0 advertisements.
"You need to know what restrictions and limitations apply," Grosz says. "Some banks may still charge fees if are not linked appropriately."

They may also require different account minimums. Wells Fargo, for instance, requires its College Combo accountholders to only deposit $25 into the savings account if they set up a recurring automatic transfer from the accompanying checking account. If they don't set up the transfer, a $100 opening deposit is required.
Sufficient eligibility requirements
You'll also want to be clear on when eligibility for a financial institution's student checking option expires.
Many banks will allow accountholders to maintain student status so long as they are enrolled in either college or high school, but others may covert accounts to traditional ones once its owner turns 21 or 22. (Both caveats differ from student credit card options, which largely remain active, but still often require an upgrade post-graduation.)
"Make sure there's isn't some type of age limit associated with the account," Grosz says, since higher account minimums and more complex fee structures can be tricky to manage for those who don't graduate in four years.
Accessibility
"If you're on campus or you're going out and about with your friends, the last thing you're going to be worried about is bank fees," Grosz says. To avoid charges associated with withdrawing money from your checking account, you might want to opt for a bank or credit union with bricks-and-mortar branches and ATM networks on or in close proximity to your campus.
This doesn't necessarily mean you should discount online banks, which tend to offer lower fees and better interest rates to even non-student accountholders. But it does mean you should look for one that at least partially refunds or waives ATM fees. Popular online banks Ally and Charles Schwab Bank offer ATM reimbursements on select checking products.
Grosz also suggests asking how quickly the fees you incur are likely to be refunded to determine your best online option, should this particular type of banking appeal to you.