Airline Travel vs. Standard Rewards Credit Cards: Which Is Better?
Airline credit cards are known to offer travel rewards and cool perks such as priority boarding and lounge access. But, see how travel cards can be better.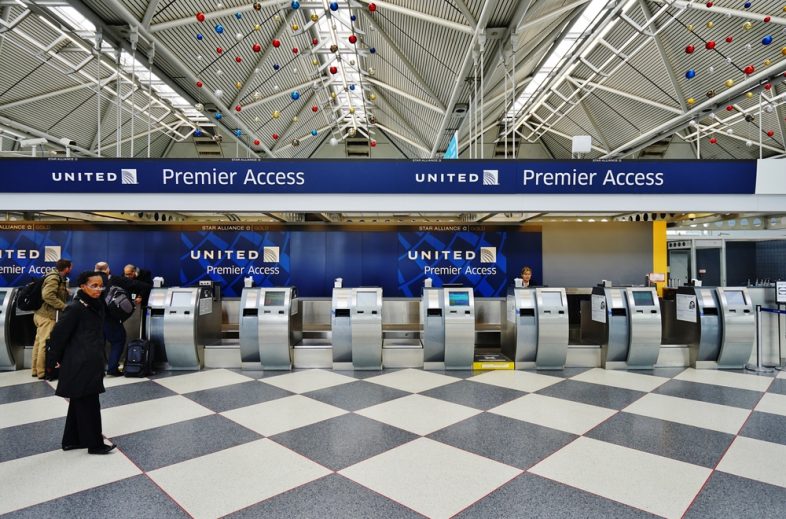 As Americans, we are lucky enough to enjoy an incredibly competitive credit card market, especially when it comes to travel reward cards.
The original travel reward cards were so-called frequent flyer cards issued by airlines.
But later, banks introduced travel rewards cards that offered their own loyalty programs, rather than relying on programs that only awarded miles from a single carrier.
You now have to decide if you want to stick with an airline-branded card from your favorite carrier or earn a different kind of travel rewards.
I think choosing between the two can be a tough choice, but in the end, an excellent opportunity to get more value from your travel purchases.
Why Airline Credit Cards Can Be So Good
Ever since I got my first airline credit card about 20 years ago, I've found that most airline cards have followed the same formula.
You earn miles for each dollar you spend, along with bonus miles for ticket purchases. You then redeem your miles for an award flight, which is supposed to be free, except for any taxes and fees.
But within the last few years, the airlines increased the fees they charge while revising their award charts to require more miles.
Worse:
Award seats at the lowest mileage levels are scarce.
With the miles itself being nearly worthless, the real value in airline credit cards are often the perks and fee-waivers offered to offset all the new airline fees.
What You Can Expect From a Typical Airline Credit Card
With most airline credit cards, you earn one mile per dollar spent and double miles for tickets purchased from the airline that's co-branding the card.
When it comes time to redeem your miles for an award, you have to follow one of two formulas.
You either have an award chart that lists the number of miles you need for flights between particular regions -- airlines like United, American, and Alaska use this system.
Otherwise, miles can be worth a relatively fixed amount toward ticket purchases. Southwest, Virgin America, and JetBlue have this kind of fixed value system.
However, an unusual case is the Delta SkyMiles program. Delta's program was once similar to American and United, but it removed its award chart last year.
Depressingly, Delta awards now cost whatever its website says that day. Their awards often require an astronomical number of miles, but can sometimes be reasonably priced during special promotions.
What You Get and What It Could Cost
Airline-sponsored card benefits usually include a free checked bag for yourself and your companions, which typically costs $25 per bag, each way.
Other advantages can include priority check-in, security screening, and boarding. And when you use an airline credit card to make onboard purchases of food, drinks, and entertainment, you often receive a discount.
The annual fee for most airline credit cards is now $95. There are a few basic cards that cost less but hardly deliver any perks.
However, Delta, United, and American also have premium cards that offer even more perks including airport lounge access for an annual fee of $450.
These premium cards can also provide credit toward elite status. And as with other reward cards, you can expect higher interest rates from airline cards than from similar cards that don't offer rewards.
Examples of the best airline credit cards include:
United Explorer card
allows you to save on baggage fees and receive a few nice perks when traveling on United.
You get a free checked bag for the cardholder and one companion.
You also receive priority boarding, and two United Club Passes each year.
Read United Explorer Card Editor's Review
Citi / AAdvantage Executive World Elite Mastercard
If you are an American Airlines frequent flyer, then you need .
It offers all the features of the Platinum Select card, plus Admiral's Club lounge access and priority check-in service.
You also receive a $100 credit toward the Global Entry application fee, and 10,000 elite qualifying miles when you spend $40,000 in a year.
Chase Sapphire Reserve
is one of the most popular travel credit cards because of its long list of benefits, which includes triple points on all travel and dining expenses.
Points are earned through the Chase Ultimate Rewards program, which you can redeem for 1.5 cents toward travel reservations. Or, you can transfer points to miles with nine airline and four hotel programs.
Every year, you get a $300 travel statement credit. You'll also get complimentary access to Priority Pass airport lounges.
Read Chase Sapphire Reserve Card Editor's Review
The Platinum Card® from American Express
*See Rates & Fees. Terms apply.
The Platinum Card from American Express Card Pros & Cons
I like that you can use to access three different airport lounge networks, so you are never left stranded in a crowded terminal.
It also offers Membership Rewards points when can be transferred to 17 different airline partners.
You get a $200 annual airline fee credit and a $100 Global Entry application fee credit.
Read The Platinum Card from American Express Editor's Review
United Club Card
I like this card because it offers anyone nearly all the perks of the most frequent flyers.
You receive priority check-in, security screening (where available), boarding, and baggage handling privileges.
You also get two free checked bags for yourself and a companion, just like the good old days.
When it comes to earning rewards, it differs from most airline cards by offering 1.5 miles per dollar spent (but just double miles for United purchases).
Finally, you get access to the United Club business lounges.
Delta SkyMiles® Reserve American Express Card
This premium airline card offers plenty of perks when flying Delta.
The big perk is a SkyClub airport lounge membership.
You also receive priority service at check-in and boarding, and a free checked bag for you and your traveling companions.
Big spenders earn as much as 30,000 Medallion qualifying miles to reach the next level of status.
Cardholders also receive upgrade priority over others with the same elite status.
Finally, you get a companion certificate upon renewal good for one free domestic ticket on flights in the 48 contiguous states.
Delta SkyMiles® Platinum American Express Card
This card offers many of the same perks as the Reserve card, minus the upgrade priority and lounge access.
However, you still get a companion certificate each year, which can easily justify its annual fee.
Citi / AAdvantage Platinum Select World Elite MasterCard
This mid-level card offers American Airlines travelers a free checked bag and priority boarding.
You also receive access to discounted award flights and a 10% rebate on redeemed miles each year.
There's an annual fee for this card that's waived the first year.
JetBlue Plus Card
This card is not from one of the major legacy airlines, but it's a standout. You get a whopping 6x points on JetBlue purchases, a nice 2x points at restaurants and gas stations, and the standard 1x on other purchases.
You also receive a free checked bag and 10% of your points back every time you redeem.
Finally, you can reach JetBlue's elite Mosaic status just by spending $50,000 on the card in a year.
How Non-Airline Travel Rewards Credit Cards Can be Better
When you start looking at non-airline cards that offer travel rewards, you can see how you might gain flexibility.
Most of these cards offer points or miles that you can redeem for any travel reservations.
Others provide points that can be transferred to airline miles or hotel points. When you are given a choice to redeem your rewards with numerous different airlines, you can avoid being stuck with airline miles you can't use.
Also, if your concern is the annual fee, some premium cards offer travel statement credits to offset these fees to compete with some of the fee waivers you get from airline cards.
Finally, many of these cards can offer superior travel insurance and purchase protection policies.
Examples of the best non-airline travel rewards credit cards:
Citi Prestige Card
This premium travel card offers an airport lounge membership along with a $250 annual air travel credit.
It also provides a free fourth night when you book a hotel reservation for four or more nights.
Rewards are earned in the Citi ThankYou Rewards program which now has 13 different airline transfer partners.
Which Kind of Travel Rewards Card Should You Get?
If you are looking for the best travel benefits and mostly use a single airline, then you should stick with an airline credit card.
Those who are loyal to a particular carrier can save a lot of time, money, and aggravation by paying less than $100 for the annual fee of an airline credit card. And if you're a very frequent traveler, then you should consider going all-in on a $450 premium airline card. This allows you to receive the maximum amount of perks and benefits, along with airport lounge access.
Nevertheless, many frequent travelers consider themselves to be free agents and aren't loyal to any one airline. If this describes you, then you'll be better off with a non-airline travel rewards card. You will be forgoing some benefits with individual airlines, but you'll make it up by enjoying more valuable rewards, no matter which airline you fly.
And of course, there is an attractive third option. Rather than pick one type of card, just choose both. You can have an airline card for the carrier (or carriers) that you fly the most, and use this card just for its benefits, and occasionally to top off your mileage account. At the same time, you can also carry a non-airline rewards card to enjoy all of its rewards and benefits as well. As long as the rewards and benefits justify the annual fees you are paying, this can be a good strategy.
Your Travel Habits is Most Important
In this new credit card landscape, you may have to pick between the airline credit cards and other types of travel rewards.
When it comes to rewards, the airline cards no longer offer the most competitive rate of return and instead focus on providing the best travel benefits.
But if you aren't loyal to a single airline, then you need to take a look at the newest travel rewards card.
And if you can't decide, you may want to consider carrying one of each.
See the rates & fees for the mentioned American Express cards: The Platinum Card from American Express (Rates & Fees; terms apply).