How to Transfer Delta Points to Delta Miles
See how you can transfer Delta miles and convert rewards points to Delta for award flights. Tips and tricks can help you get cheaper or free flights.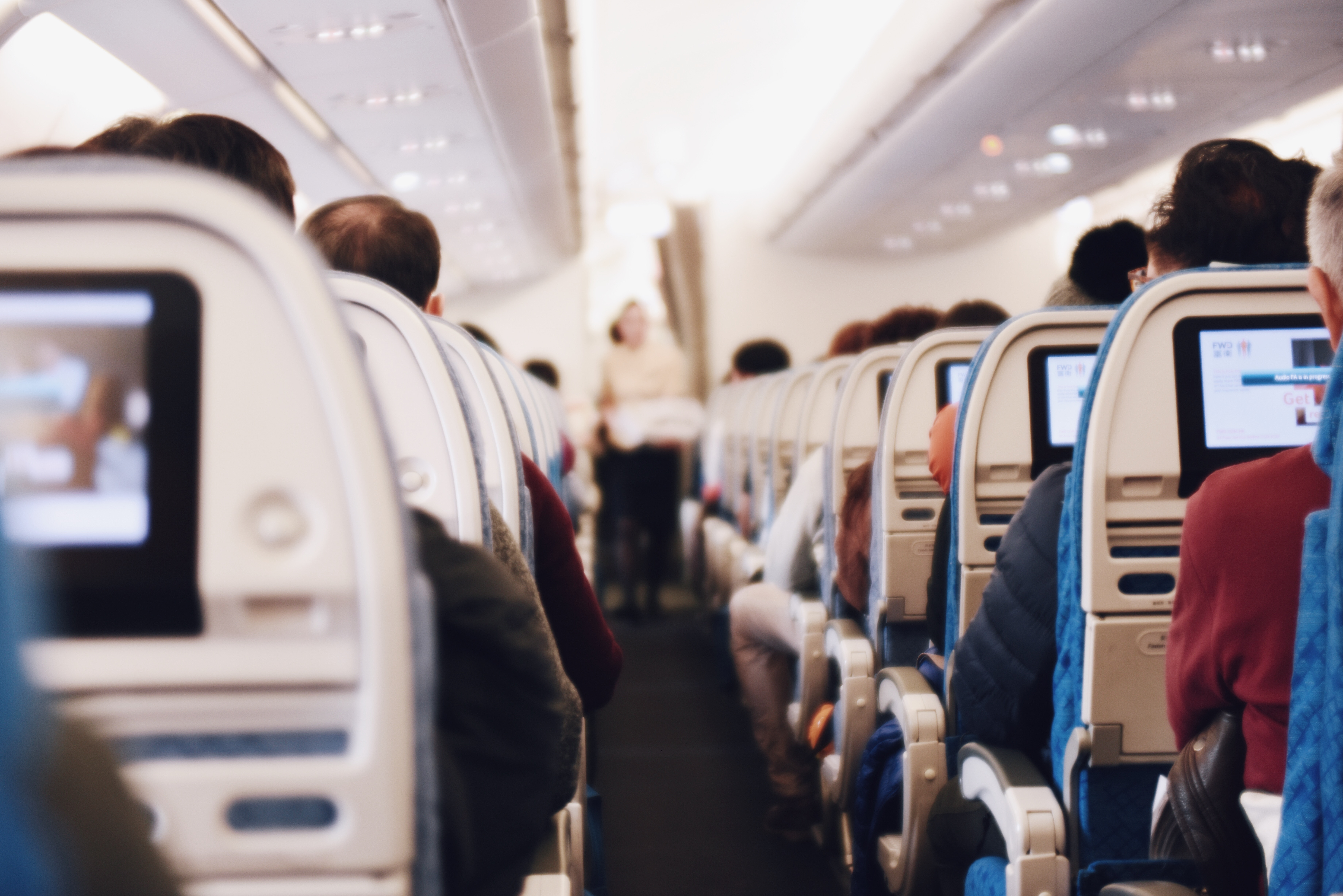 Contrary to what it may seem when searching for flights and happening upon expensive tickets, airlines operate with a fairly low profit margin. Competition forces them to drive their prices as low as they possibly can while still being able to afford to operate and it doesn't leave them a lot of room for differentiation between other airlines. That's where frequent flyer programs come into play.
Frequent flyer programs are a way for airlines to improve customer loyalty and reward people who use their services on a regular basis. Many frequent flyer programs award airline miles that can be used instead of cash to buy tickets, upgrades, and other perks.
Frequent flyer programs are a way for airlines to improve customer loyalty and reward people who use their services on a regular basis. Many frequent flyer programs award airline miles that can be used instead of cash to buy tickets, upgrades, and other perks.
Sometimes, you may find yourself a few miles off from a free ticket. Other times you may have more miles than you know what to do with. The good news is that many airlines, like Delta, make it easy to transfer miles to and from their frequent flyer programs.
Transfer Miles to Delta
If you need just a few more miles to get a free ticket with Delta, you do have options to make this happen. Delta has a number of partners that you can transfer miles to in the Delta SkyMilesfrequent flyer program.
Credit Card Partners Including American Express
Delta has a number of credit card partners that allow you to convert credit card rewards points to Delta miles. One of Delta's biggest credit card partners is American Express.
American Express offers rewards credit cards that are part of its Membership Rewards program. The program allows points to be transferred to the SkyMiles program. Points can be converted into miles at a ratio of 1:1 (the minimum transfer is 1,000 points). This makes converting American Express points a great way to get those last few points towards a free flight.
Diners Club International is Delta's other domestic credit card partner. Like Amex, you can transfer miles to Delta at a 1:1 ratio with a 1,000-mile minimum.
Internationally, Delta has partnered with Banco de Chile, HSBC, Citibank Asia, and others.
Hertz Car Rental Agency
Hertz is Delta's car rental partner, which is why it's so easy to transfer Hertz reward points to Delta. You can exchange 600 Hertz Gold Plus Rewards points for 500 Delta Miles by calling Hertz's customer service line. Since a rental car can be as key a part of your travels as the flight to your destination, this is a great way to utilize extra rewards.
Hotel Chains Including Hilton, Marriott, and SPG
You may not think of hotels when your frame of mind is focused on booking flights, but don't forget you can use those Delta rewards to book your hotel stay as well. Delta has a variety of hotel partners they work with to make this process even easier. In fact, you could even use a hotel credit card to earn Delta miles.
Some of the hotel partners Delta works with include:
Hilton Honors
Marriott Rewards
Starwood Preferred Guest
Hyatt
Taj Inner Circle
IHG
Club Carlson
Le Club Accorhotels
The Hilton Honors program is the first of Delta's major hotel partners in the US. For every 10,000 Honors points transferred you will receive 1,000 Delta miles. The Honors program also opens up some more point transfer possibilities. For example, you can transfer Citi rewards points to the Honors program and then convert those points to Delta miles. The rate of 2.5 Citi points to 1 mile is not super impressive, but if you need those last few points for your trip, then it can be worth it.
Marriott Rewards is another major Delta partner. You also get a Delta transfer mile bonus when you transfer more points. Transferring 10,000 Marriott points yields only 2,000 miles, a ratio of 5:1, but transferring 140,000 points yields 50,000 miles, a ratio of 2.8:1. This means that transferring from Marriott Rewards is not a great way to get the last few points you need. But, it is a good way to use extra Marriott points that you won't use at the hotel chain itself.
Starwood Preferred Guest points can also be transferred to Delta, and you earn a bonus the more you transfer. The base transfer rate is 1:1, but for every 20,000 points you transfer, you get a bonus of 5,000 miles. This improves the rate to 1:1.25.
Hyatt has a similar bonus program, offering 1 mile per 2.5 points and 5,000 bonus miles per 50,000 points.
Delta's other hotel partners include Taj Inner Circle, IHG, Club Carlson, and Le Club Accorhotels.
Delta Miles Conversion Ratio
| Partner miles/points | Transfer ratio to Delta SkyMiles | Minimum transfer |
| --- | --- | --- |
| American Express Membership Rewards | 1:1 | 1,000 points |
| Diners Club International | 1:1 | 1,000 points |
| Hertz Gold Plus Rewards | 1.2:1 | 600 points |
| Hilton HHonors | 10:1 | 10,000 points |
| Marriott Rewards | 2.8:1 to 5:1 | 10,000 points |
| Starwood Preferred Guest | 1:1 to 0.8:1 | 2,500 points |
| Hyatt Gold Passport | 2.5:1 | 1,250 points |
Using Delta Miles with Other Airlines
People often talk about transferring frequent flyer miles from one airline to another but the process generally is not easy to do. Most of the time, what they are referring to is using miles to book travel with another airline that is part of the same travel alliance.
A travel alliance is a group of airlines who have teamed up to support each other through referral business and other types of integration, such as frequent flyer program integration. Generally, airlines in the same alliance will serve different regions of the world so as not to impact the others' business. This also means that airlines in an alliance can expand their reach outside of the area they serve.
SkyMiles Can Be Used Through SkyTeam Alliance
Delta is part of the SkyTeam Travel Alliance which includes Aeroflot, Aerolineas Argentinas, AeroMexico, AirEuropa, AirFrance, AlItalia, China Airlines, China Eastern, China Southern, Czech Airlines, Garuda Indonesia, Kenya Airways, KLM, Korean Air, MEA, Saudia, Tarom, Vietnam Airlines, and Xiamen Air.
Since Delta has partners all other Europe and Asia, international travelers can make great use of their Delta SkyMileswhile abroad. You can "transfer" your SkyMiles to any of Delta's partners, using them to purchase tickets on flights throughout Europe or Asia.
Transfer Other Airline Miles to Delta
It's not always easy to transfer other airline miles to Delta, but it's not impossible. You can transfer miles directly from one airline to another rather than just using the miles to book tickets with the other airline. Sometimes, it is even possible to transfer miles between airlines in different alliances. The trick is to use intermediaries that are partners with both airlines.
Take, for example, Hawaiian Airlines. Hawaiian Airlines is not part of a specific alliance but is partnered with American Airlines. Hawaiian Airlines is also partnered with the Hilton Honors program and allows the two-way transferring of points. You can transfer Honors points to Hawaiian Airlines miles, and you can convert Hawaiian Airlines miles to Honors points.
What this means is that you can transfer Hawaiian Airlines miles to Delta by using Hilton Honors as an intermediary. Transfer your Hawaiian Airlines points to Honors at a rate of 1:1.5, and then transfer your Honors points to Delta at a rate of 10:1. That makes the overall transfer ratio 6.67:1 for a transfer of Hawaiian Airlines miles to Delta miles.
This is just one example of how you can transfer miles between airlines. As long as you find the right intermediaries to use, you'll be able to make the transfer you need to use your already-accumulated rewards to travel.
Transfer Miles to Other Delta Frequent Fliers
One of the best problems to have: having more miles than you need. If you find yourself in a situation in which you have more miles than you know what to do with, you can transfer your Delta miles to someone else who has a SkyMiles account. This is a great way to give the gift of travel or to help someone get the last few miles they need to buy a ticket. This can work especially well if it's with someone you'd like to travel with on a particular trip. When you do this, you can transfer as few as 1,000 miles and as many as 30,000 in a single transaction, with a yearly maximum of 150,000 miles.
Transferring miles to another person does come with a fee, so don't be surprised when you see that fee as you make the transfer of your miles. If you're doing this so you can travel with someone, in particular, you could always research the cost of splitting the fee, which is very likely to be much lower than the price of purchasing a ticket without the help of travel miles.
Taking the Extra Step to Make Travel Hacking Work
As you can see from the examples given here, there are often a lot more ways to utilize travel rewards than you might initially be aware of. If you look into using the miles you have and find they can't be utilized in the best way for you, keep looking around. Find intermediaries to transfer to, consider using points for other parts of your trip (don't forget about things like rental cars and hotel stays), and even consider purchasing miles to complete your purchase for less than the full price.
When you're trying to travel hack or use travel rewards to book tickets for free or cheap, it pays to do your research and to think creatively. Don't get tripped up on fine print or almost-there points. The best travel hackers out there know how to find rewards or utilize their rewards options in ways that most other people aren't even aware of. The beauty of this is, the more practice you put into finding these solutions, the better a travel hacker you'll become.