The Best Credit Cards to Use When Traveling to Japan
Find out which credit cards are the best to earn free flights to Japan and learn how to use them effective during your trip.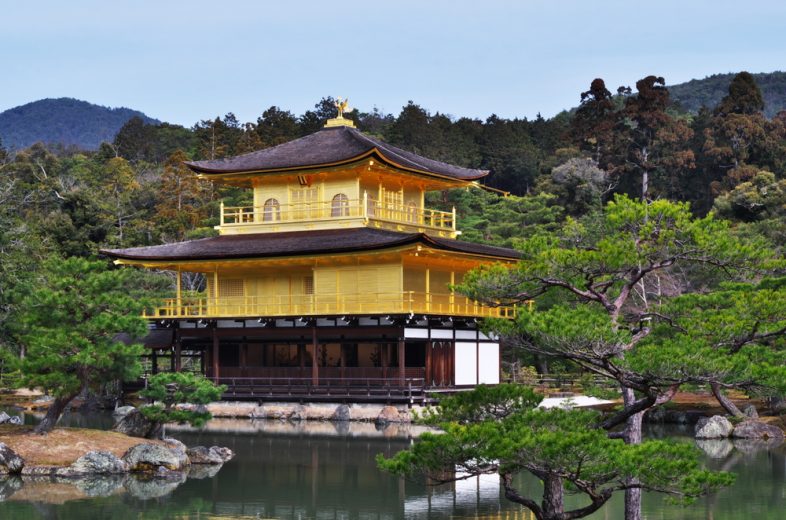 You can't go wrong visiting Japan. It offers a rich cultural tradition to explore, including incredible food, remarkable architecture, and fascinating history.
In addition, it's probably the cleanest place I've ever been to and everyone I met was thrilled to meet Americans.
I went to Japan for the first time two years ago, and I would have gone sooner if it wasn't for this small matter of the Pacific Ocean.
Since the United States is separated by Japan by the largest ocean in the world, you can expect a long and expensive flight there.
But fortunately, you can use the right credit card to earn points and miles for a free trip.
Best Credit Cards for Earning Free Travel to Japan
The following are the most recommended choices for people who want a travel credit card that can help pay for (or at least cut the cost) of vacation in Japan:
Chase Sapphire Reserve
The often comes with an attractive welcome bonus with plenty of ways to earn points, especially if you travel and dine out frequently.
Points are earned in the Chase Ultimate Rewards program, which allows you to transfer points to miles with seven different airline partners, and points with four different hotel programs.
There's a $550 annual fee for this card along with no foreign transaction fees. Thanks to the $300 annual travel statement credit, it's more like $150 per year.
For example, you can transfer your points to United, which offers round-trip awards to Japan on United or it's partner ANA for 70,000 miles in economy and 130,000 miles in business.
United is part of the Star Alliance, which means that you can redeem your miles for flights for a trip to Japan on other carriers like Air Canada, Asiana, or Singapore.
You could also transfer the points to the Flying Blue program, which is the one for Air France and KLM. Flying Blue also partners with Delta and offers round-trip economy awards to Japan are 80,000 miles.
Another option is the British Airways program, which is partnered with JAL and American.
This is a distance-based program, so the price you pay for an award will depend on how far you are flying, but it can provide great value.
In addition, you can find excellent value redeeming these points for flights on JAL that are 650 miles or less, which are only 4,500 miles each way.
Finally, you can transfer your Ultimate Rewards points to Hyatt, which has some great properties in Japan. For example, the Park Hyatt in Tokyo is known as the hotel where Lost in Translation was filmed.
Read Chase Sapphire Reserve Editor's Review
Citi / AAdvantage Platinum Select World Elite MasterCard
American and it's partner JAL offer plenty of service to Japan, and American's award chart is reasonable.
offers a sign-up bonus to new customers. You earn double miles on all American Airlines flights and one mile per dollar spent elsewhere.
Other benefits include a free checked bag and discounts on in-flight food and beverages. This card has a $99 annual fee that's waived the first year and there are no foreign transaction fees.
Award flights from the 48 contiguous states to Japan on American Airlines are 65,000 miles round-trip in economy class off-peak, and 70,000 miles peak. For 125,000 miles round-trip, you can even fly there in business class.
Read Citi / AAdvantage Platinum Select World Elite Card Editor's Review
Alaska Airlines Visa Signature Card
Alaska Airlines doesn't fly to Japan, but it's partnered with several airlines that do. This card offers a sign-up bonus after hitting a low spending requirement.
It also features 3x miles for all Alaska purchases, and one mile per dollar spent everywhere else.
Once you earn your miles, you can redeem them to fly to Japan with several of their partners.
Round-trip, economy class awards to Japan on American Airlines are 50,000 miles off-peak and 65,000 miles during peak times. Business class is just 100,000 miles round-trip.
Another option is Cathay Pacific flights, which are only 60,000 miles round-trip in economy class, and just 70,000 miles in their premium economy, which is kind of like a domestic first class seat.
And for only 100,000 miles, you can fly there in Cathay's renowned business class. Plus, Alaska awards can have a free stopover, so you can visit Hong Kong on the way.
You could consider also consider Japan Airlines (JAL), which would be 70,000 in economy class or 120,000 miles in business class.
There's a $75 annual fee for this card but it doesn't charge foreign transaction fees.
Amex EveryDay Preferred
This card offers a great way to earn Membership Rewards points, which can be transferred to miles with 17 different airlines.
But what's exceptional about this card is that it features 3x points at U.S. supermarkets (on up to $6,000 spent each calendar year), 2x points at U.S. gas stations, and 1x elsewhere.
In addition, you also get a 50% points bonus each billing period that you make 30 or more transactions, which allows you to earn 4.5x, 3x and 1.5x respectively.
One way to use these points for an award flight to Japan is to transfer them to ANA, Air Canada, or Flying Blue (Air France/KLM).
There's a $95 annual fee for this card, but it does have a 2.7% foreign transaction fees.
Credit Cards Tips for Japan
Cutting edge technology is an integral part of Japanese culture and society. Therefore, it's surprising that many Japanese merchants don't accept any credit cards at all.
But among those that do accept credit cards, Visa, MasterCard, and Discover are the most widely accepted.
In fact, the Discover card is accepted in Japan anywhere you see the Diners Club logo or the JCB Bank logo. American Express is also widely accepted.
Minimize card service fees
As with any trip outside of the United States, you'll also want to use a credit card that has no foreign transaction fees.
The only card mentioned here that has foreign transaction fees is the Amex EveryDay Preferred, which imposes a 2.7% fee on all charges processed outside of the United States.
And since you'll need some cash, remember to never use your credit card at an ATM, as it will likely be subject to large cash advance fees, and a very high cash advance interest rate.
In addition, interest will always be incurred on cash advances. Unlike new purchases, there is no grace period for these transactions.
Instead, you should take always have an ATM card with you to access cash. An ATM card that works in the United States will work at nearly any ATM machine in Japan.
You can also bring U.S. Dollars with you for exchange, but you are unlikely to receive as good of an exchange rate as you would with your debit card or credit card.
You are certain to have an amazing trip to Japan, especially if you are able to use points and miles to pay for your vacation.
By selecting the right credit card, and carefully using your rewards, your visit to the Land of The Rising Sun can actually be an affordable vacation.