How Much Homeowners Insurance Coverage Do I Need?
Find how much homeowners insurance coverage you should consider as part of your policy, which would also affect your annual premiums.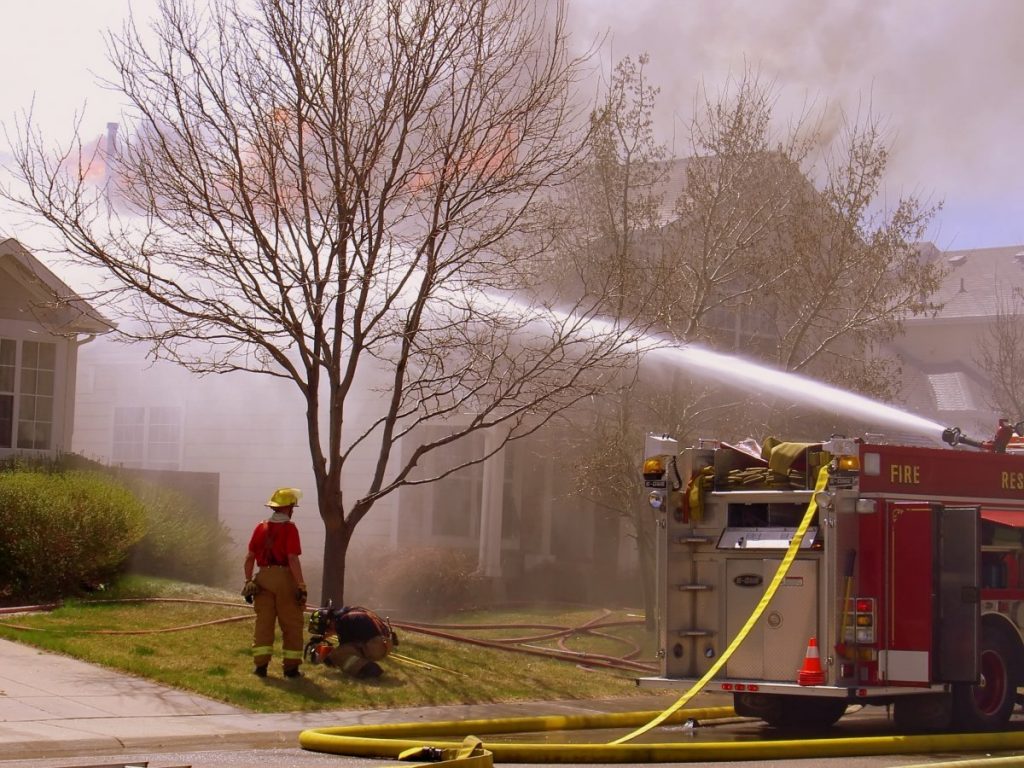 Your home is a valuable asset, so it only makes sense to guard it with a homeowners insurance policy.
Home insurance protects your home from losses or damages caused by a covered peril. These perils can include windstorms, hail storms, vandalism, theft, and fire. The policy pays to either repair or rebuild your home. But it isn't enough to have an active policy.
You also need a policy with enough coverage.
Yet, determining the right amount of coverage isn't always easy.
Different factors influence insurance needs. These include the cost to rebuild your home, the value of your personal belongings, and even your personal assets. So a coverage amount that works for one person might not be enough for another.
Here's a look at different parts of a homeowners insurance policy, as well as how to determine the right amount of coverage.
How Much Dwelling Coverage Do You Need?
Homeowners insurance includes many parts, with dwelling coverage being an important component of your policy.
Dwelling coverage protects the actual structure.
It also includes coverage for other structures on your property.
Other structures include a fence, a detached garage, and a shed.
In the event of damage or loss after a covered event, dwelling coverage pays the cost to repair or rebuild your home. Dwelling coverage has limits, though. So it's important to have enough.
Adequate coverage can prevent unexpected problems if you have to rebuild the structure.
As a general rule of thumb:
You need enough dwelling coverage to completely rebuild your home. Coverage for "other structures" is 10 percent of your dwelling coverage.
Insurer provides repair/eestimates
The good news is that your home insurance provider can help you decide how much dwelling coverage to get. They'll consider factors such as local construction costs and the square footage of your home.
They'll take other factors into consideration, too, such as:
the exterior wall construction
the style of the home
the number of bathrooms
special features
This helps them figure out the replacement value of your home.
Replacement value refers to the cost of rebuilding your home based on current prices for labor and materials.
But this isn't the only option with dwelling coverage.
Cash value
You can also choose a policy that pays the actual cash value. This is the market value of your home minus depreciation.
Actual cash value can reduce your premium, but the amount you receive from the insurance company might not be enough to completely rebuild your home after a major disaster.
Guaranteed replacement cost
Another option is guaranteed replacement cost.
This is a more expensive option, but it also offers more protection.
Your insurance company will pay a certain percentage over your policy's limit. This takes into account any increases in labor and building materials.
Be mindful that you might need to increase your dwelling coverage at some point, too.
If you remodel your home with high-quality materials or increase the home's square footage, contact your insurance agent to increase your coverage limit.
How Much Personal Property Coverage Do I Need?
It's also important to have enough personal property coverage. This coverage protects your personal belongings from theft or loss. It includes protection for items like clothes, furniture, electronics, and jewelry.
Personal property coverage is about 50 percent of your dwelling coverage amount.
But it's also possible to get a policy that's 70 percent of your dwelling coverage or more. This depends on the value of your belongings.
Before choosing a standard amount of personal property coverage, take inventory of your personal belongings. Don't forget to include items stored outside your home. Perhaps in a detached garage or storage facility.
Keeping a home inventory isn't only useful when filing a claim, it also helps estimate the value of your belongings. From here, you can choose a policy with enough personal property protection.
Expensive valuables
As far as personal property protection, you might also consider adding a rider or endorsement for high-value items.
Most insurance policies limit coverage for certain items.
For example, some policies might only cover jewelry pieces up to $1,500.
If you own expensive jewelry, you'll need a rider to cover the full replacement value of the item. This applies to other items too, such as musical instruments or collectibles.
How Much Liability Protection Do You Need?
Liability offers protection if someone becomes injured on your property. It also provides protection if you damage another person's personal property.
Typically, a standard policy will include $300,000 of liability protection.
But again, you might need to increase your coverage. This depends on several factors, though.
For some people, $300,000 of liability protection is enough coverage. However, if you have a lot of assets to protect, meaning you have more to lose if you're sued, you might increase your liability protection to $500,000.
There's even the option of getting an umbrella insurance policy that increases your protection to over $1 million.
Do You Need Extra Loss of Use Protection?
If your home becomes uninhabitable, your policy also provides loss of use protection.
It covers additional living expenses if you have to live elsewhere temporarily.
Coverage for loss of use is about 20 percent of dwelling coverage, for a typical policy.
This will cover extra costs associated with hotels, renting another home, and restaurant meals.
But while 20 percent of dwelling coverage is enough protection for some people, there's the option to increase this coverage.
Other Coverage to Consider
To ensure that you're fully protected, you can also look into other types of insurance.
A standard homeowners insurance policy doesn't cover events such as earthquakes or floods. If you live in a flood zone or an area prone to earthquakes, you'll need to buy additional coverage.
Your insurance provider can possibly add an earthquake rider to your existing policy. You can do the same for flood protection too. Or you can buy a policy through the National Flood Insurance Program.
If you live in an area prone to windstorms such as hurricanes or tornadoes, confirm that your home insurance policy includes windstorm protection. If not, you might have to purchase additional coverage to protect your property during these events.
How Do Deductibles Work?
Home insurance also has deductibles. This is what you'll pay out-of-pocket before your insurance provider pays a claim.
Deductibles aren't one-size-fits-all.
You can choose the amount of your deductible, with most starting at $500. You can also increase your deductible to $1,000, $2,000, or $2,500.
The higher your deductible, the lower your monthly premium for homeowners insurance
How Your Coverage Affects Your Premium?
Your amount of dwelling coverage, personal property coverage, liability coverage, and loss of use coverage all play a role in your monthly premium.
Therefore, if you buy a standard homeowners insurance policy with a basic level of coverage, you'll pay a lower premium.
Factors that influence premiums can include:
location of the property
condition of the property
age of the property
local crime rates
square footage of the home
safety features
If you choose to customize your home insurance policy, and perhaps increase your dwelling coverage, you'll pay a higher premium to compensate for the bonus protection.
Tips When Getting Home Insurance
Here are a few tips to help you save money when buying home insurance:
Shop around
Insurance rates vary from provider to provider, so make sure you shop around and get insurance quotes from three to five providers.
Ask about a bundle
You can also save by bundling your insurance policies. Contact the company that provides your auto insurance. If they also provide home insurance, request a free quote.
Many insurance providers give a discount when you have more than one policy with the company.
Review your home insurance
If you make any updates to your home, such as renovations or room additions, speak with your insurance provider.
This ensures you maintain enough dwelling coverage to completely rebuild your home.
Add safety features
Installing an alarm system, deadbolt locks, a fence, and a monitored smoke alarm also helps lower your home insurance premium.
You might also qualify for a lower premium if you make your home more resistant to wind damage.
This includes installing shatterproof windows and stronger roofing materials.
Final Word
Homeowners insurance can protect your most valuable asset. But it's important to maintain enough coverage.
Factors that determine your insurance needs include the cost to rebuild your home, the value of your personal items, and your net worth.
Your insurance provider can help determine an appropriate coverage amount.
Yet:
It's also important to review your coverage from time-to-time.
And if necessary, increase your coverage as you improve the property.
Additionally, consider getting bonus coverage. This can include endorsements for high-value belongings. Or maybe earthquake insurance and flood protection.