Top 10 Banks Customer Service Hold Times Compared
When you've got a question or problem with your bank account, calling up customer service for help may end up being more time-consuming than you'd expect.
When you've got a problem with an existing bank account or a question about opening a new one, calling customer service is often more convenient than visiting a branch. However, with more banks converting to automated systems, getting an actual person on the line may mean waiting a little longer than you'd like. I put customer service hold times to the test at the top 10 big banks to see which ones have the shortest and longest waits.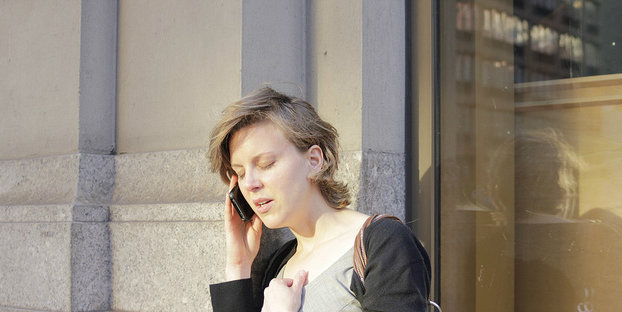 The setup
To get a feel for how each bank's telephone customer service works, I spent some time calling them up and asking a few questions. I used the customer service number listed on each bank's website for new accounts, and for the sake of not hanging up after the representative answered, I asked about second chance checking accounts. These are accounts that are designed for people who've been denied a regular account because they have negative information on ChexSystems.
I also asked if there was another phone number I could call that would be more direct and whether their call center was located in the U.S. None of the banks were able to offer an alternate number, although a few of the representatives I spoke to suggested calling the branch directly instead. The majority of people I spoke with worked at call centers in the U.S., although Chase, Citibank and Wells Fargo connected me with reps overseas.
I also made a point of asking each representative when live phone service was available. Half the banks have representatives on hand 24/7, while the other half operate on limited hours each day. All of them allow you to use automated support to check your balance or make transfers any time day or night, seven days a week.
Navigating the customer service options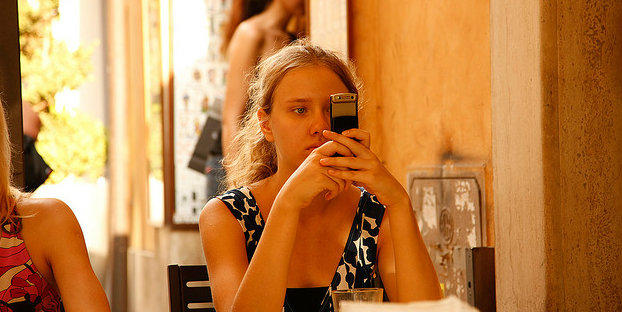 When calling each bank, I made note of how their customer service phone system was set up. Specifically, I paid attention to whether the system was entirely voice-activated or required me to use my phone's keypad. With the exception of BB&T, TD Bank and Capital One 360, all the big banks I called featured a menu that used voice commands.
I also wanted to see if pressing "0" would cut down on the wait and get in touch with a live person faster. Pressing "0" let me bypass the menu with half the banks I called but for the most part, it didn't shave any time off how long I had to wait for a representative.
How the hold times compared
The actual wait times varied pretty widely, ranging from just 41 seconds at Capital One to nearly 9 minutes at TD Bank. I waited a combined 8 minutes when calling Bank of America because after sitting on hold for 6 minutes, I was disconnected and had to call back.
When I averaged them all together, the typical wait time came in at about 3 minutes and 45 seconds. If you've got accounts at a big bank, take a look at the table below to see how the wait time stacks up to the competition.
Bank Customer Service Hold Times
| Bank Name | Hold Time | # of Buttons Pushed to Reach a Person | Press "0" to Reach a Representative | Voice Activated Commands | Located in the U.S. | Availability |
| --- | --- | --- | --- | --- | --- | --- |
| Bank of America | 8 minutes | 2 | No | Yes | Yes | Mon.-Fri. 7 a.m.-10 p.m. local time Sat.-Sun. 8 a.m.-5 p.m. local time Automated support: 24/7 |
| BB&T | 6 minutes | 3 | No | No | Yes | Mon.-Sun. 6 a.m.-Midnight ET Automated support: 24/7 |
| Capital One 360 | 41 seconds | 0, directed straight to a representative | No | No | Yes | Mon.-Sun. 8 a.m.-8 p.m. Automated support: 24/7 |
| Chase | 2 minutes | 1 | Yes | Yes | No | Mon.-Sun. 24 hours a day |
| Citibank | 50 seconds | 1 | Yes | Yes | No | Mon.-Sun. 24 hours a day |
| PNC Bank | 2 minutes | 0, all voice-activated | No | Yes | Yes | Mon.-Fri. 7a.m.-10:00 p.m. ET, Sat.-Sun. 8 a.m. to 5 p.m. ET |
| SunTrust | 7 minutes | 2 | Yes | Yes | Yes | Mon.-Sun 6 a.m.-Midnight ET |
| TD Bank | 9 minutes | 1 | Yes | No | Yes | Mon.-Sun. 24 hours a day |
| US Bank | 2 minutes | 3 | No | Yes | Yes | Mon.-Sun. 24 hours a day |
| Wells Fargo | 4 minutes | 1 | Yes | Yes | No | Mon.-Sun. 24 hours a day |
Which bank offered the best customer service?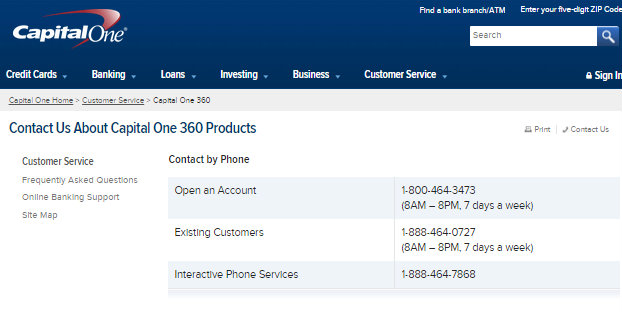 Overall, my vote for the best service goes to Capital One 360. It took less than a minute to get through and I didn't have to press a button or fumble my way through a voice-activated system that kept asking me to repeat myself. The rep I spoke to was friendly and answered all of my questions completely without trying to sell me anything.
The only negative was that live help isn't available 24/7 over the phone. The service hours are pretty reasonable so unless you've got a problem or question that needs to be addressed in the dead of night, you shouldn't have trouble getting someone on the line when you need to.
How to get best customer service from your bank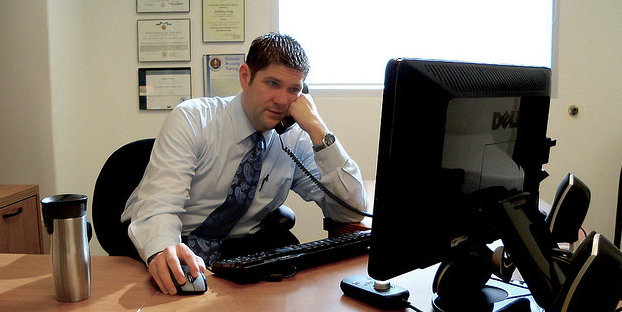 If you've been frustrated by long wait times in the past or you've had a bad customer service experience there are a few things you can do to make your next call a little smoother. One option is to get someone to hold your place in line for you so you're not glued to your phone all day.
Lucyphone is a virtual call-back system that's free to use. You type in your bank's name or customer service number and your phone number and the site connects you automatically. If you get roadblocked by the automated system, Lucyphone waits on hold for you and you'll get a return call when the representative comes on the line.
If you're calling a bank that doesn't direct you to a voice-activated menu, you can still try saying what you need instead of wasting time punching buttons. At BB&T and TD Bank, I was able to get in touch with someone by saying the word "representative" when the system asked me to enter my account number.
Asking for the rep's name and ID number is also a smart move if you've got a complicated issue and you're worried about getting disconnected. If they've got an extension or a direct number where they can be reached, that's even better. You should also check to see if there's a ticket number assigned to your call in case you have to call back and speak to someone else.
If all else fails, ask for a supervisor
There are some questions that customer service representatives may not know the best answer to and if you're stuck talking to someone who obviously can't help you, it's okay to ask to speak to a supervisor who can. The same goes if you feel the rep you're speaking with is being rude or going out of their way to not provide the best service. Just make sure you keep your cool so and be clear about the problem so you can get it resolved as quickly as possible.
Have you had a nightmarish customer service experience when calling your bank? Tell us about it in the comments.