Laurel Road High Yield Savings Account 2023 Review
Laurel Road offers an online savings account with a competitive rate. There are no minimum balance requirements and no monthly account fees for savers.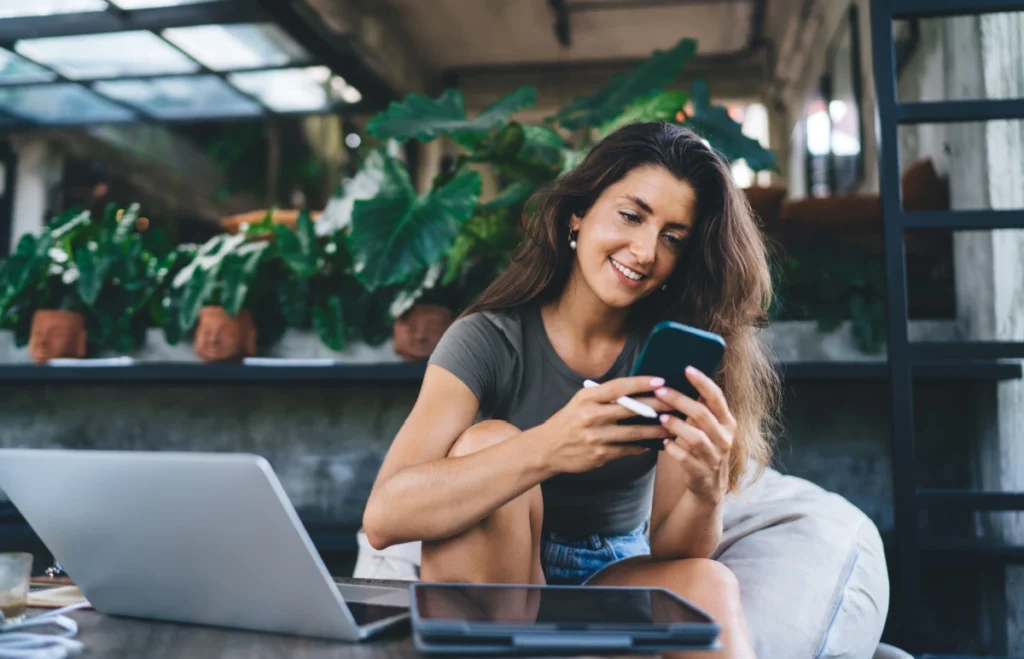 Laurel Road offers an online savings account with a competitive rate. There are no minimum balance requirements and no monthly account fees for savers. 
Laurel Road's high-yield savings account is one of the best if you're looking for a generous APY. With no monthly maintenance fee, it's also a good choice for people who want budget-friendly banking. 
This account could be an excellent pick for people who:
Want to get a higher rate on their savings
Don't mind forgoing branch banking access
Are looking for a simple way to save and grow their money
Have other accounts with Laurel Road, such as student loans or a checking account
Laurel Road savings accounts are covered by FDIC insurance, so they're safe and secure. There's no minimum deposit required to open an account, which could be attractive for people who are just getting started with saving.
Laurel Road High Yield Savings Account Pros & Cons
Compare Savings Options
Be sure to check out more savings accounts worth considering:
Compared to Other Online Savings Accounts
M1 High Yield Savings Account
The M1 savings account features an APY that's on par with what you could get at Laurel Road. However, there's one notable feature that makes this account a standout. Instead of the standard FDIC coverage limits, deposits are insured up to $5 million through M1's deposit partner network. 
Quontic Bank High Yield Savings Account
Quontic Bank offers a competitive savings rate, with no monthly maintenance fee. You'll need at least $100 to open an account. And if you're looking for something other than high-yield savings, Quontic also offers CD accounts, money market accounts, interest checking accounts and rewards checking.
Varo Money Savings Account
Varo's savings account earns one of the highest rates, though there is a catch. Rates are tiered by balance and once you reach $5,000 in savings, you'll earn a lower APY. However, there are no monthly account fees and Varo's mobile banking app is packed with features to help you manage your money. 
TAB Bank High Yield Savings Account 
TAB Bank has one of the best savings account rates of any online bank. It's easy to open an account online and there are no minimum deposit requirements. You won't pay a monthly fee either and your deposits are FDIC-insured. 
Interest Rates
Getting the best rate might be your top goal when opening a new savings account. Laurel Road is among the best, though not the highest, for online savings account rates. 
When you're shopping around for high-yield savings accounts, here are a few things to keep in mind. 
You'll typically find the best savings account rates offered at online banks, versus traditional banks or credit unions.  
Some banks tier rates according to your savings account balance, while others apply the same APY to all balances. 
The faster interest compounds on a savings account, the faster your money can grow. 
Unlike CD rates, savings account rates are not fixed and they can go up or down over time. 
Also, remember that rates alone aren't a reason to choose one savings account over another. It's important to look at the bigger picture to consider the other features and benefits, as well as any fees you might pay. 
Fees
Online banks tend to be more fee-friendly than brick-and-mortar banks. And that's a good thing if you're tired of feeling like you're getting nickel-and-dimed on fees. 
Laurel Road is a solid pick if you want to avoid a monthly maintenance fee. However, there are some other fees to be aware of.
Other Service Fees - Laurel Road High Yield Savings
| Type | Fee |
| --- | --- |
| Monthly maintenance fee | $0 |
| Excess withdrawal fee | $0 |
| Overdraft fee | $20 |
| Returned item fee | $0 |
| Stop payment | $34 |
| Official checks | $8 |
| Incoming wire transfers | $20 |
| Outgoing wire transfers (domestic) | $30 |
| Outgoing wire transfers (international | $45 |
| Returned statement | $10 |
There's no ATM or debit card offered with this account, so you don't have to worry about ATM fees. There's no fee to use online and mobile banking either. 
ATM Access
Getting an ATM card with a savings account is a plus if you'd like to be able to withdraw cash in a pinch. However, they're usually the exception and not the rule. 
Laurel Road doesn't offer an ATM card with its high-yield savings account. So, is that a drawback? 
Maybe, if you're in a situation where you need cash for an emergency. Although, if you have a Laurel Road checking account you could transfer money over from savings, and then make a withdrawal with your debit card. 
Of course, it's good to remember that a savings account is for saving, not spending. So not having an ATM card could remove any temptation to pull cash from your savings on a whim. 
Account Management
Laurel Road gives you several ways to manage your accounts. You can access your savings using:
Online and mobile banking
Remote check deposit
ACH transfers to or from an external linked bank account
Direct deposit
You can also mail a check to Laurel Road if you don't want to deposit it from your mobile device. 
Laurel Road does work with Zelle, so you can use this feature to send or receive money. If you've never used Zelle before, it's an easy way to transfer money using someone's email address or phone number. 
FDIC Insurance
Laurel Road is a brand of KeyBank, which is an FDIC-member financial institution. That means you'll have FDIC insurance on your deposits. While it's a rare thing, the FDIC protects consumers against bank failures. 
The current FDIC coverage limit is $250,000 per depositor, per account ownership type, per financial institution. 
What to Look for in a Savings Account
Savings accounts aren't all alike and one might work better for you than another. For example, you might choose Laurel Road if you already have another account here and want a simple way to save while earning a great rate. 
If you're shopping around to compare banks, here are some things to consider. 
What types of accounts are offered (i.e., savings, money market, CDs, checking, credit cards, etc.)
Minimum deposit requirements, if any
Minimum balance requirements 
Monthly fees, if any
Other fees, such as excess withdrawal fees or wire transfer fees
Online and mobile banking access
ATM or debit card access
Branch banking access
Savings features, such as round-ups, savings buckets or calculators
Funds availability
Deposit and withdrawal limits
Overdraft protection options, if the bank also offers checking accounts
Customer service
Overall user experience
The best savings account for you is ultimately the one that has all the things you're looking for in a bank. 
You can easily compare savings accounts at online banks and traditional banks online to see what options you have. 
Frequently Asked Questions
Can you deposit cash into the account?
No, you won't be able to deposit cash into a Laurel Road savings account directly. You can, however, use direct deposit, mobile check deposit or ACH transfers to add money to savings. 
Is Laurel Road savings account good?
The Laurel Road savings account is good for people who want to earn a higher rate on savings balances, without a monthly fee. If you already have a student loan or another bank account with Laurel Road, you might consider opening a savings account to get a solid rate for your money. 
What is the minimum balance for Laurel Road high yield savings? 
Laurel Road doesn't have any minimum deposit requirements or minimum balance requirements to avoid a monthly fee. You'll need to have at least $0.01 in your account to earn interest.