12 Outrageous Travel Fees You Should Avoid
Traveling is expensive enough without getting charged big fees from airlines, hotels, and car rental companies. Here are tips to avoid outrageous fees.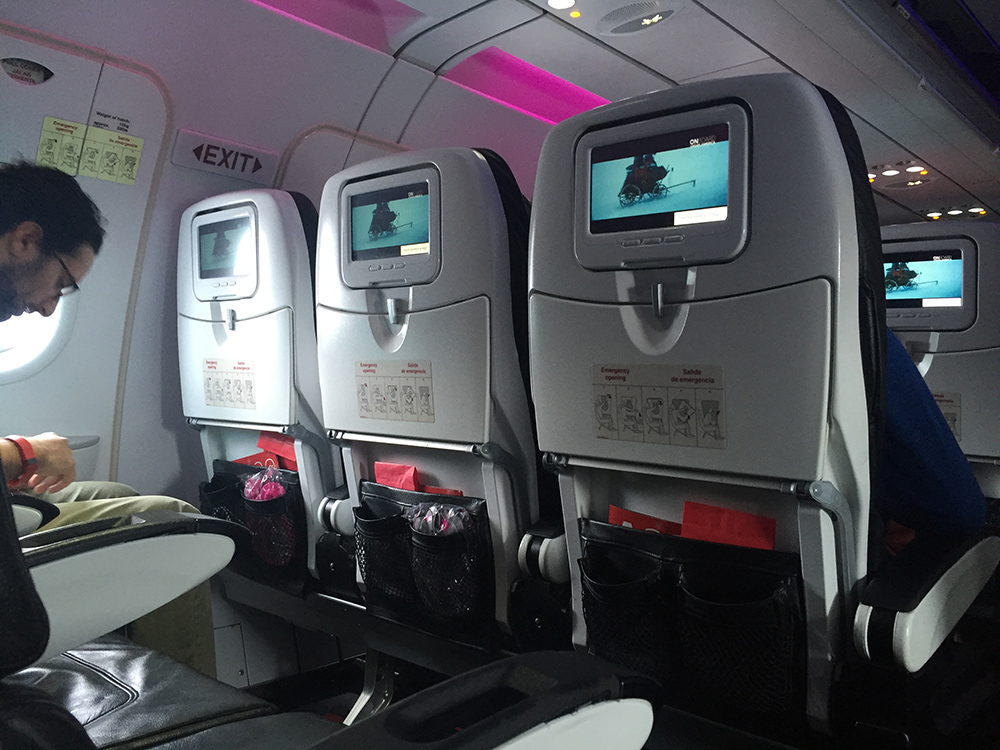 Phone reservation fees. Energy surcharges. Mandatory service tips. Traveling is already expensive enough without being charged outrageous fees from airlines, hotels, cruises, and car rental companies.
Don't let the travel industry take more money out of your pocket! Avoid these outrageous travel fees by following our advice:
1. Booking Fees
As if it's not enough to just book a flight, some airlines charge you a fee to do it over the telephone or in person! Delta Airlines is one of the several carriers that will charge you $25 to book a ticket over the phone in select European countries. American Airlines charges you $35 to book an international flight over the phone. Even worse, Spirit and United Airlines will charge you $25 to book a ticket -- in person. This begs the question: What ever happened to customer service?
How to avoid the fees: Don't book a flight on the phone or in person unless it's necessary. Book your ticket online and save that extra money you would have spent on a booking fee for a mimosa (or two) on the beach.
2. Baggage Fees
Almost everyone is aware of the fees to check a bag on a flight. Some airlines like Delta and Virgin Airlines charge $25 for the first bag you check to a domestic destination. On the high end, Spirit charges between $20-$45 for your first checked bag. The charges don't stop there, however. Taking a carry-on bag aboard your flight will cost you between $25-$50 on discount airlines like Spirit and Frontier, and $100 if you pay at the gate. On most airlines, a carry-on bag is free.
How to avoid the fees: Cheap carriers like Southwest charge nothing for your first checked bag. If you're traveling on an airline that does charge a checked-bag fee, take a carry-on during your next domestic flight. Most airlines also allow a personal item, like a small backpack or satchel that you can store under your seat, plus an additional carry-on, which you can use to pack most of the essentials you might need during your travels. If you have to check a bag, pack light so you don't get charged an overweight fee for taking luggage that weighs more than the airlines' limit.
Baggages Fees Charged By Major Airlines
| Airline | First Checked Bag (USD) | Second Checked Bag (USD) | Oversized Bag (USD) |
| --- | --- | --- | --- |
| American Airlines | $25 | $35 | $100 to $200 depending on how heavy your bag is |
| United Airlines | $25 | $35 | $100 to $200 depending on how heavy your bag is |
| JetBlue | $25 | $35 | $100 |
| Southwest | $0 | $0 | $75 |
| Delta Airlines | $25 | $35 | $100 to $300 depending on how heavy your bag is |
| Virgin Airlines | $25 | $25 | $50 to $100 depending on how heavy your bag is |
3. Airline Fees
Even before you step onto a plane, you can get hit with a series of fees. Some airlines, like Airtran, will charge you a fee just to select your seat. Priority boarding will also cost you. American's fee is $9, Virgin America's fee is $30. Once onboard, travelers can pay to use Wi-Fi, get access to in-flight entertainment, or purchase food and drinks. Oh, and for $7 on U.S. Airways flights you can get a Power-Nap Sack, which comes with a pillow, blanket, eye shades, and earplugs.
How to avoid the fees: Don't buy the extras or fly on an airline that includes all of the things you might want on a flight. Instead, consider one of these travel credit cards that come with many of the perks, like priority boarding and free airport lounge access, you might pay extra for. 
One-Time Passes and Membership Fees for Major Airline Lounges
Lounge
One-Time Pass Fee
Annual Membership Fee
United Club
$59
$550
Delta Sky Club
$59
$495 (no additional fee if you have an AMEX Platinum Card)
Admirals Club (American Airlines)
$59
$550 (no additional fee if you have a Citi/AAdvantage Executive World Elite Mastercard)
British Airways Lounges
No fee - you have access if you're a Silver/Gold Member of the British Airways Executive Club or a Sapphire/Emerald member of any of the oneworld airline frequent flyer programs
No fee - you have access if flying first class or business class (access to Club World or Club Europe)
Alaska Lounge
$45
$450
JetBlue (only in Montego Bay (Mobay), Jamaica and Kingston, Jamaica)
Club Mobay: $35 for departures and $50 for arrivals

Club Kingston: $30 for departures and $35 for arrivals
No annual fee - only one time pass fee
Virgin America Clubhouse
$40 (for San Francisco Airport) or $45 (for Washington D.C. airport)
No annual fee - only one time pass fee
Hawaiian Airlines (only in Hawaii)
The Premier Club: $20 - $40 (no fee for first and business class passengers on domestic flight)

The Plumeria Lounge: $40 (no fee for business class passengers on international flight)
No annual fee - only one time pass fee
4. Entry and Departure Fees
Have you visited Argentina? Then you probably had to pay what's called a reciprocity fee. These fees are required of certain foreigners. Getting hit with the fee depends on what your home country charges residents of the nation you're visiting. In Argentina, specifically, the fee must be paid online before arrival. Aside from the reciprocity fee, some nations charge departure taxes for international flights. The exit fee to leave Costa Rica is $28 while it's $37 for St. Kitts. These fees are common among countries in the Caribbean, Central and South America.
How to avoid the fees: If you have your heart set on drinking wine in Buenos Aires, there's no way to avoid the fee. Maybe the rules will change. Chile recently eliminated its reciprocity fee. As for the exit fee, check to see whether the destination you're flying out of has one and be sure to budget for it. Some airlines might include the tax within their ticket price. It's best to ask your airline if you're unsure.
5. Sketchy Taxi Driver Fees
It may not seem like a taxi driver is charging you an outrageous fee, but he or she could be cheating you out of money. Taxi drivers can easily take advantage of susceptible travelers who have no clue what it costs to travel from point A to point B. An unscrupulous driver might follow a circuitous route, charge the wrong meter rate, or even worse, charge you a fee for phony tolls or carrying your luggage.
How to avoid the fees: Research common fares taxi drivers charge to get to popular destinations. Use your smartphone's GPS to map the route and track your progress. Let the driver know if there are certain roads you think he or she should take.
6. Car Rental Fees
Have you ever rented a car for what you thought would be a cheap price, but then ended up paying double? Some car rental companies only advertise the base rate of a car rental, but don't include fees for getting things like GPS or include taxes (which can vary according to your location).
You might also incur a peak season surcharge, a vehicle license fee, and a parking tax, among other extra rental fees. Even getting your rental car at the airport might cost you more than going off-site thanks to a concession recovery fee. And if you opt to purchase insurance, you will get charged another fee for each day you have the rental -- even though your own insurer might protect you. All of these fees add up to a price tag that's much larger than the advertised sticker price.
How to avoid the fees:  Rent your car through a company that discloses all of its fees and avoid pressure from the salesman to buy extras that you don't need. It might be beneficial for you to pay for as much of your car rental up front, as opposed to paying at the counter - this way it'll be harder for extra fees to be added on last minute that you were unaware of.
7. Foreign Exchange Fees
Of course, you'll be charged a fee for exchanging money if you travel abroad. Some places offer better rates than others. You can exchange money at an airport kiosk, bring along a traveler's check, use an international ATM, or swipe your credit card. Be careful because some methods for exchanging currency can cost a lot of money in the form of fees. Credit cards can levy big surcharges if you swipe abroad. And your bank might also charge a big fee for withdrawing money at a bank not within its network.
How to avoid the fees: Consider getting a credit card that has no foreign transaction fee. Check to see what banks charge the least amount of money to withdraw funds. Some banks abroad might even be within the network that your U.S. bank is in, which means you can save on ATM fees. If you're exchanging money, see what the exchange rate is and find out how much the currency exchange business is taking from you. Be sure to take out money if you're traveling to a small or remote destination. These places might not accept credit cards and may not have a working ATM.
Foreign ATM Fees at the Top 10 Banks
8. Internet Access Fees
Some luxury hotels charge guests to use Wi-Fi. Why? Because they can. After all, access to the Internet for $20 doesn't seem like much money compared to, say, $400 or $500 to stay at a hotel for the night.
How the avoid the fees: If you can avoid using the Wi-Fi in your hotel or hostel, go to a local cafe or restaurant that offers Wi-Fi for free.
9. In-Room Safe Fees
Even if you don't use the safe that's hidden in your hotel room, you might incur a fee just because it's there. Granted, the fee is typically itty bitty -- $1-3 tacked onto your hotel bill, but still. Supposedly the fee is for the safe and insurance costs.
How to avoid the fees: You have the option to request the removal of the safe or get a room without one.
10. Energy/Utility Fees
Some hotels charge consumers a fee for energy. As energy costs rise, hotels looking to save money might add an energy or utility surcharge to your bill. If a surcharge is say, $12 a day, those costs can certainly add up if you're staying at the hotel for awhile.
How to avoid the fees: Choose a hotel that discloses its fees and doesn't include one for energy. Call the hotel if you're unsure of what fees they charge. Booking sites, like Orbitz and Expedia, generally disclose the fees most hotels charge on their site. The energy/utility fee will most likely be one of the fees listed.
11. Resort Fees
Resorts are supposed to be relaxing, but you might just end up feeling angry when you find out about all the extraneous fees you've been charged. Some resorts might charge you a couple bucks for a towel to bring out to the pool. Others may charge you for usage of the resort's facilities or for the free snacks and drinks they "include" in the room. There might even be a charge if you are under a certain age and staying in the hotel. Note: sometimes these fees are added onto your bill as a percentage tacked onto your room rate.
How to avoid the fees: Although they don't always make for a great read, go over the fine print about fees before you book a resort. Not only can this save you a couple of bucks, but you might even be able to find some perks the hotel offers by doing so.
12. Cruise Fees
Taking a cruise is a relaxing way to spend a vacation -- and if you go all-inclusive you don't have to worry about paying for things like meals. But when the bill comes along, you might be surprised to find extra charges not included in the price. Cruises can add on a predetermined gratuity amount to cover their crew members. You can also be charged a fee if you eat outside of the free dining room or buffet venue, and they can charge you for alcohol or other beverages, spa treatments, laundry, Internet, and some on-board activities.
How to avoid the fees: Read the fine print before you sign up for any cruise. Budget for any expenditures that you might be tempted to purchase. Don't eat outside of the free onboard dining, buy alcohol that's not included in the price (note: house liquor and beer are usually the only types of alcohol that are included in the "all-inclusive" price!), or spend on any extras that you don't absolutely need.