Lost Debit Card Replacement Fee Comparison at Top 10 U.S. Banks
You may have to pay for a replacement debit card -- especially if you want it rush delivered. Lost debit card replacement fee at the top 10 U.S. banks.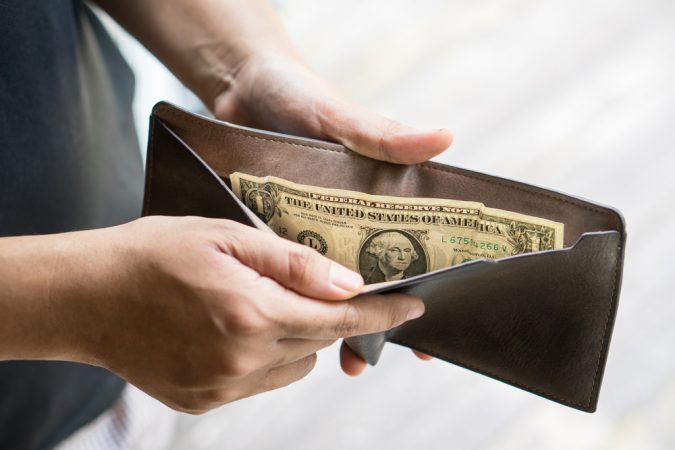 Losing your wallet is the worst! Of course, there's the obvious loss of your wallet and cash but the biggest headache comes from having to replace all of your credit and debit cards.
Although a hassle, it's crucial that you report your lost card as soon as possible -- otherwise you would be putting all of your funds at risk.
Thought things couldn't get worse? You may have to pay for these your replacement cards -- especially if you want it rush delivered. Compare the lost debit card replacement fees at the top 10 banks in America.
In the past, banks have replaced lost debit cards at no cost to the customers.
However, the rules have been changing in the recent years, as more banks began charging a fee for this basic service.
Even then, the majority of the 10 largest banks in America are still offering replacements for lost cards for free when delivered through standard U.S. mail.
Lost Debit Card Replacement Fee at the Top Banks
| Bank | Debit Card Replacement Fee | Delivery Time | Rush Replacement Fee | Expedited Delivery Time |
| --- | --- | --- | --- | --- |
| Bank of America | $5 | 5-7 business days | $15 (fee waived for Preferred Rewards accounts) | 1 business day if request is received prior to cut-off time 12 pm ET |
| Wells Fargo | Free | 5-7 calendar days | $16 | Up to 3 business days |
| Chase | Free | 5-7 business days | $5 | Up to 2 business days |
| Citibank | Free | 3 business days plus US mail time | $6 | 1-2 business days |
| U.S. Bank | Free | 5-7 business days | $25 | 2-3 business days |
| PNC Bank | $7.50 | 3-5 business days | $25 | Up to 3 business days |
| Capital One | Free | Up to 3 business days | N/A | N/A |
| TD Bank | Free | 7-10 business days | N/A | N/A |
| BB&T | Free once every 4-year cycle (otherwise, $5) | 7-10 business days | $30 (fee waived for BB&T Wealth Vantage, BB&T Private Vantage, BB&T Asset Management Account, Elite Gold, and BB&T Elite@Work Checking accounts) | Overnight |
| SunTrust | Free | 3-5 business days | $25 | Up to 2 days |
Lost debit card replacement fee comparison
Most of the big banks will not charge for a regular debit card replacement. For rushed replacements, however, expect to pay for it.
The delivery time of the replacement cards can vary greatly as the request is handled differently at each bank. In addition, as regular replacements are sent out via standard mail, the time can vary depending on the location.
Therefore, these cards may take anywhere between 3 to 15 business days to be delivered. Depending on your needs, waiting 15 business days may be too long a time frame to wait for a replacement.
When Replacement is Free
Replacement fee for a debit card is not always charged by the bank. Some banks waive this fee for customers, depending on the type of checking account they have. The table above is reflective of the fee charged when a debit card is lost by the customer with a standard checking account. Premier accounts will usually waive these fees.
If the card you're trying to replace is simply not working or the magnetic strip is worn out, most banks will send you a new card at no additional cost. Also, a fee does not apply when we the card is replaced upon its expiration. In these cases, you will be issued a replacement, and the card number will stay the same.
In the case that the card was stolen or was involved in a theft, banks replace the card with a new number at no charge to the customers.
Finally, as a courtesy to the banking customers who were affected by a data breach, some banks will waive the fee for a replacement debit card.
Options for replacement if you need your card right away
In this case, you have three ways of getting quicker access to your debit card.
You can stop by a branch. They may be able to print out a new card for you, on the the spot. Note that only select branches for certain banks have the ability to offer this service. Be sure to check with your bank first. This option is free.
Second, you can get a temporary card until your actual card comes in the mail. This option is free.
If neither choices above apply to you, you may want to consider getting it shipped through rush delivery -- which may come at a hefty cost.
Rush Replacement Fee Are Pricey
Rush service can cost you up $30. Although this is a steep price to pay, you are guaranteed to get your card.
Rush replacement usually means your new card is in your possession within the next day (overnight) to 5 business days from the time you make the request. In general, your waiting time will be cut in half with expedited delivery.
Note that you will have to make the request prior to the cut-off time in order to be processed that day. For example, the cut-off time for Bank of America is noon ET to qualify for the one-day (business day) delivery. If the request is made after that time, it would take one business day from the following day of the request.
What to Do When You Lose Your Card
When you misplace your debit card, you are putting your money at risk from thieves. Due to the dangers associated with losing your debit card, it is crucial that you stop any future transactions by reporting the loss as soon as possible -- which will also limit your liability.
You should contact your bank by phone or visit a branch immediately when realizing that your card is missing or if you notice any fraudulent transactions.
Be sure to follow-up with a letter to the issuer, including your account number, the date you noticed your card missing, and the date you reported the loss.
If the worst happens
Losing a card cannot be prevented, but taking certain precautions will make the process easier to deal with if it happens. Be sure to have access to your statements and be sure to report a loss as soon as possible.